AC Milan and throwback Thursday. You would associate players like Kaka, Van Basten, and Maldini, right? I would too. However, today we will look at Milan's biggest ever flops. Milan are one of the most successful clubs in history, but even the top teams have had failures; so, who are "i Rossoneri" biggest flops?
10.  Javi Moreno – The Barcelona youth product was deemed surplus by the Catalan giants after spending six years in the world famous youth academy.
Moreno arrived in the fashion capital of the world, after having one breakout season with La Liga outfit, Alaves. In three years there, Moreno scored thirty goals in eight-two matches.
Following his arrival at the San Siro, where Javi spent one season, he failed to impress anyone. He managed just sixteen matches with Milan scoring two goals, before being shipped back out to Spain, with Atletico Madrid.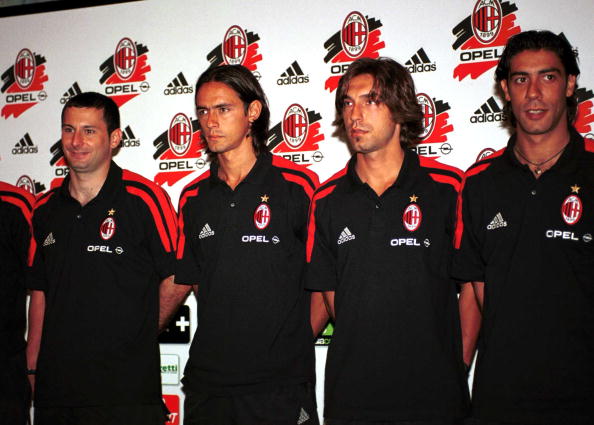 9. Winston Bogarde – A key part of Louis Van Gaal's Europe dominating Ajax squad between 1994 and 1997. The Dutch
international who won the Champions League in 1995, was supposed to be a major part of a Milan team, who fell into free fall, after finishing eleventh the previous season.
However, when Bogarde joined Milan, he struggled to get first team action, with the defensive likes of Maldini, Baresi, Tassotti, and Panucchi ahead of the versatile Dutch defender, he never really got to step foot on the pitch. Winston Bogarde became a player who was content with sitting on the bench collecting a major paycheck. But, that did not last long. In fact, he lasted just six months in Milan, playing just three matches. He left for fellow European giants FC Barcelona.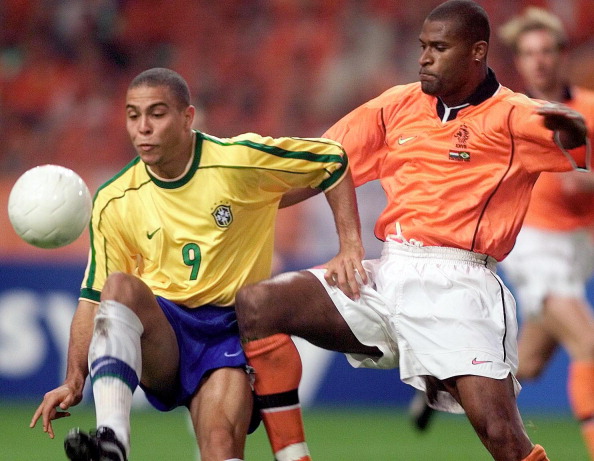 8. Ibrahim Ba – Senegalese born, French International Ibrahim Ba broke onto the scene with Le Harve AC, a French club that has produced top youngsters over the years, thought they had one here. However, they where wrong, as it was not to be. Ba had a fantastic five year spell with the Ligue 1 outfit, before moving to Bordeaux, for a season.
Ba was shocked when he reached, then the best league in the world, Serie A. The quality level was so much higher in Italy, Ba never adapted. Enough said. Ba managed to score sixteen goals from one hundred sixty three matches across six Ligue 1 seasons. He went on to score just one goal from fifty-six games in the San Siro outfit. Ba's confident dropped even more, after the youngster was left out of France's only World Cup winning squad, in 1998. Ibrahim Ba had stints with various other European clubs, before returning to Milan in the 2007-2008 season; this time, he made only one appearance in the Coppa Italia, before announcing his retirement. Following that, Ba accepted a job offer from "i rossoneri" but, thankfully this time it wasn't to play. Ba became a Milan scout in Africa.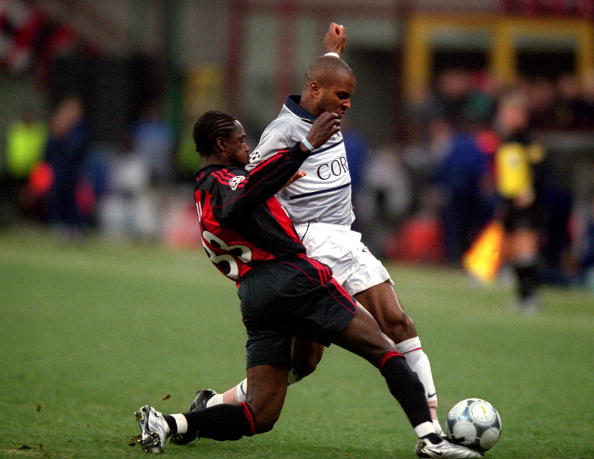 7. Luther Blissett – In at number seven, is one of the few English players who have played for Il Diavolo, is Luther Blissett. The Jamaican born, England international joined Milan from Watford in 1983, with the Hornets playing in the Premier League for the first time in that season, he led them to a shock second place. Blissett scored a remarkable twenty seven goals that season.
After his breakout out season, Blissett joined the Rossoneri for (In today's money) €1.3 million. However, he was not a proficient for Milan, as he was at Watford. Luthor Blissett scored just six goals in thirty-nine appearances for the San Siro giants. There is controversy over the signing, though.
Milan have been rumored to have mistaken Luthor Blissett for his Watford teammate, John Barnes, another Jamaican born, England international. However, Italian Football journalist, Gabriele Marcotti believes this to be untrue. "There are two main reason for which I think it's not true,  "First, even the most ignorant and provincial person could see that Blissett and Barnes looked absolutely nothing alike. Second, the fact is that at that time Milan were looking for an out-and-out goalscorer and Barnes just wasn't that type of player."
Blissett lasted just one season in Milan, before returning to Watord, the team where he holds the most appearance and goals record. Blissett returned to the Hertfordshire club for just about half the price Milan paid to sign Luthor Blissett.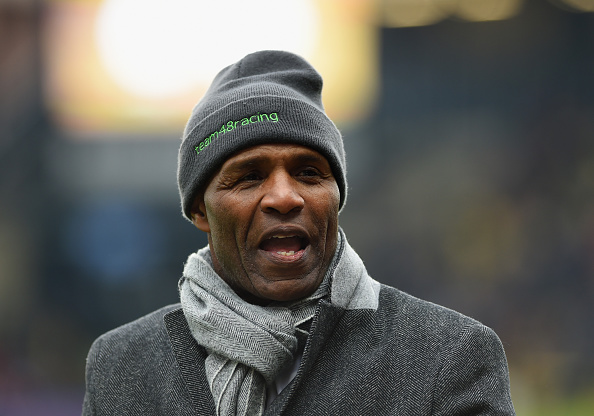 6. Christophe Dugarry – Another Ibrahim Ba? Christophe Dugarry is from France, and was a star player for Bordeaux, in a rather poor Ligue 1. Again, it seems the same story repeats itself.
When Dugarry arrived in Milan, he found it very difficult to adapt. That is where the comparisons stop.
Dugarry was signed from Milan, when his Bordeaux team knocked Milan out of the 1996 UEFA Cup, with the Frenchman scoring a brace. When Christophe Dugarry joined Milan, only staying for one season, scoring just a mere five goals in twenty one matches. He was then shipped on to Barcelona, where he flopped even worse. Despite him being a flop at his clubs, he was part of the unstoppable French national team, that won three major honors in four years.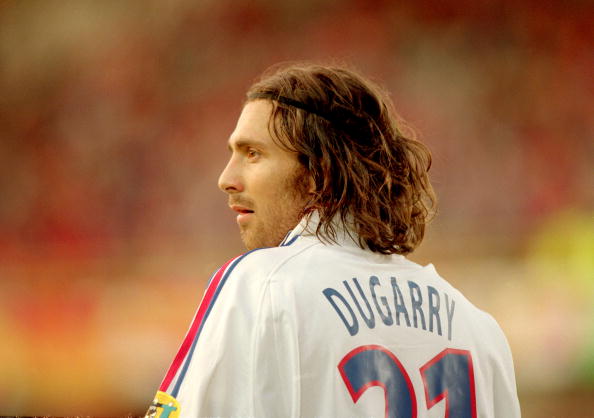 5. Patrick Kluivert – This may be a bit harsh, considering he still had a great career before and after his time in Italy, but Kluivert flopped at Milan, nonetheless. Kluivert was part of the Ajax golden generation, scoring thirty-nine goals in seventy games for the Amsterdam giants, nearly a goal every other game.
Patrick Kluivert joined " i Rossoneri", and did not do anything special at all. The Dutchman lasted just one season in the fashion capital, at found the back of the net only six times from twenty-six matches. He left Milan, for Barcelona where he appeared 182 times, scoring ninety goals.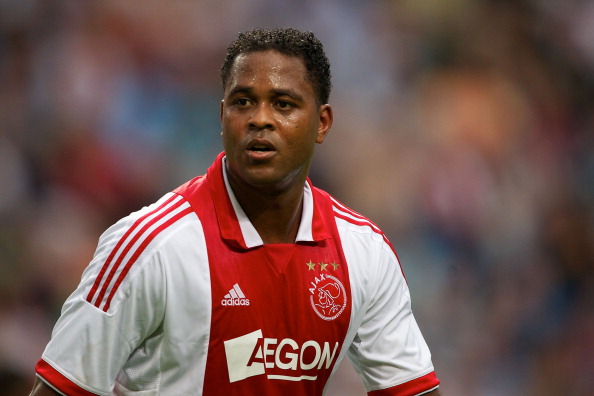 4. Jose Mari – No, not Jose Mauri, a player currently on the books at Milan. Who, at the moment way be considered a flop due to his lack of playing time. However, lets get into this Spanish striker who failed miserably at the San Siro. Mari const Milan a whopping €19 million.
This deal looked like a stroke of genius by Atletico Madird, also, because the following season he was loaned back to the Spanish capital for free, even if he was nothing more than bench quality for a struggling Atletico team. When Jose Mari landed in Milan, the Sevilla youth product though had he red and black faithful thinking they had a great player on their hands. However, in Mari's three year stint at the San Siro, he managed to make his way onto the field fifty-two times, scoring just five. If Jose Mari's goals are divided by his transfer fee, his rossoneri goals would equal a staggering €3.8 price per goal.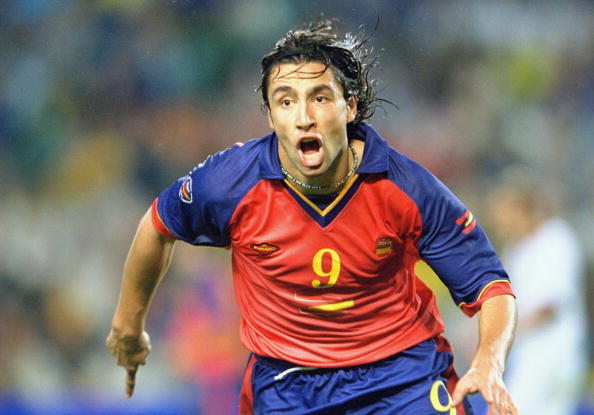 3. Roque Junior – Just the second player on this list, who is not an attacker, following Bograde. The Brazilian center-half, was a star with Palmeiras. Junior was  fresh off a 1999 Copa Libertadores victory with Palmeiras; so, his confidence and playing ability must have been very high, right?
In 2000, Roque moved to Milan. He spent four years at the rossoneri helm; so, you would think he had to have been half decent, right? Wrong. Easily the highest moment of his Milan career came in Manchester, at Old Trafford. It was the 2003 Champions League final, Juventus vs Milan. The match finished 0-0, and Milan won 3-2 on penalties. But, now back to Roque Junior. In the final, he picked up an injury and played through it, not allowing the Nedved-less Juventus squad score. Roque managed forty-four matches, and never scored for "i rossoneri" across his four year stint.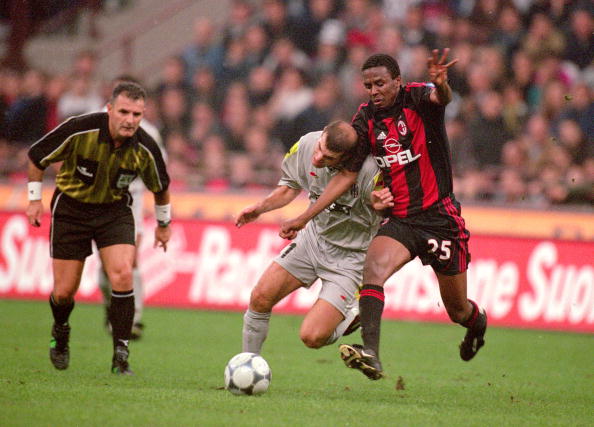 2. Fernando Redondo – The Argentine international became a key component of the Real Madrid squad between 1994 and 2000, managing to appear for the capital outfit 165 time, finding the back of the net on just eight occasions.
Redondo arrived in Milan, on a controversial deal. The deep lying playmaker cost the rossoneri €14 million in the year 2000. However, Redondo said himself, that he was not involved in transfer talks and siad how he wanted to stay at Real Madrid.In response, a section of Real Madrid supporters gathered outside the Bernabeu, protesting the transfer.
In his four seasons at the San Siro, two and a half of them he was unable to play, after suffering bad knee injury, in his first training session. But, he is a good person, he suspended his salary, and even tried to give back the house and car which Milan had given him. After all the injury setbacks, Fernando Redondo only made sixteen appearances for Milan.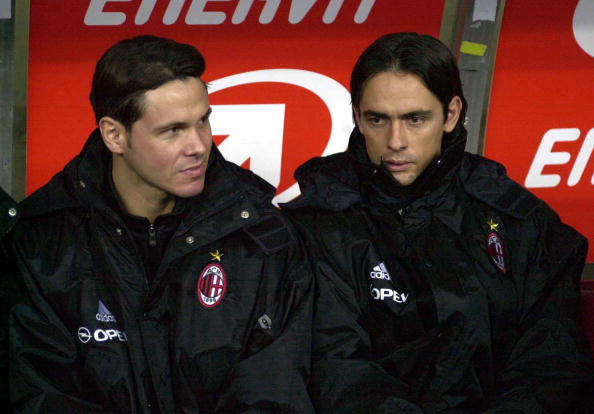 1. Oguchi Onyewu – This signing is an absolute mystery, that will never be solved. Milan decided to sign an unproven American intentional, following Onyewu leading his nation to the Confederation Cup second place spot in 2009.
Onyewu did nothing but cause trouble in Milan. In November of 2010, he was in a brawl with former teammate Zlatan Ibrahimovic. Onyewu suffered a reckless by Ibrahimović, causing the American to confront him. The two were eventually separated by team mates, though the club reported he and Ibrahimović have forgived each other.
The USA international made only one, appearance for Milan. That's right, he played ONE game in eighteen months at the club. However, he was injured for one full season. He got his contract extended, to try and prove himself, but never did. Also, he played the second season for free, to even out for not doing anything the first year.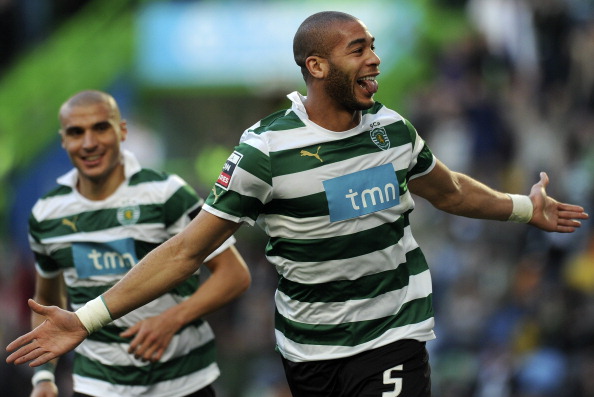 Honorable Mentions: Marcio Amoroso, Andreas Andersson, Jesper Blomquivst, Vikash Dhoorasoo, Ricardo Olivera, Michael Reizinger, Rivaldo, Philippe Senderos, Christian Ziege.