It has been just under ten years since the Rossoneri last lifted the UEFA Champions League trophy, and for many Milan fans it will be one of their favourite memories as the Diavolo got revenge on Liverpool for their second half come back in the 2005 Final.
Yet again Milan met Liverpool in the Champions League final, but this time around the Diavolo were determined to bring the trophy home. With the likes of Filippo Inzaghi, Andrea Pirlo, and Paolo Maldini, it was a star-studded line-up that many assumed would win.
AC Milan (4-4-2): Dida; Massimo Oddo, Alessandro Nesta, Paolo Maldini, Marek Jankulovski; Gennaro Gattuso, Andrea Pirlo, Massimo Ambrosini, Clarence Seedord; Kakà, Filippo Inzaghi.
Milan failed to capitalise on many of their opportunities, but came away with the win 2-1 regardless in a game with tight possession and high intensity.
READ: Part One
But that night in Athens is coming up to being 10 years ago, and a lot has changed at the club. So, that leaves one question: where are they now?
Andrea Pirlo: After winning the UCL in 2007 with Milan, Pirlo played with the team for four more seasons until his contract expired. Allegri (the then manager) did not think that Milan needed the help of Pirlo any longer, so he didn't try and extend him. In total Pirlo played 284 games with the Rossoneri and scored 41 goals in his ten year career with the club.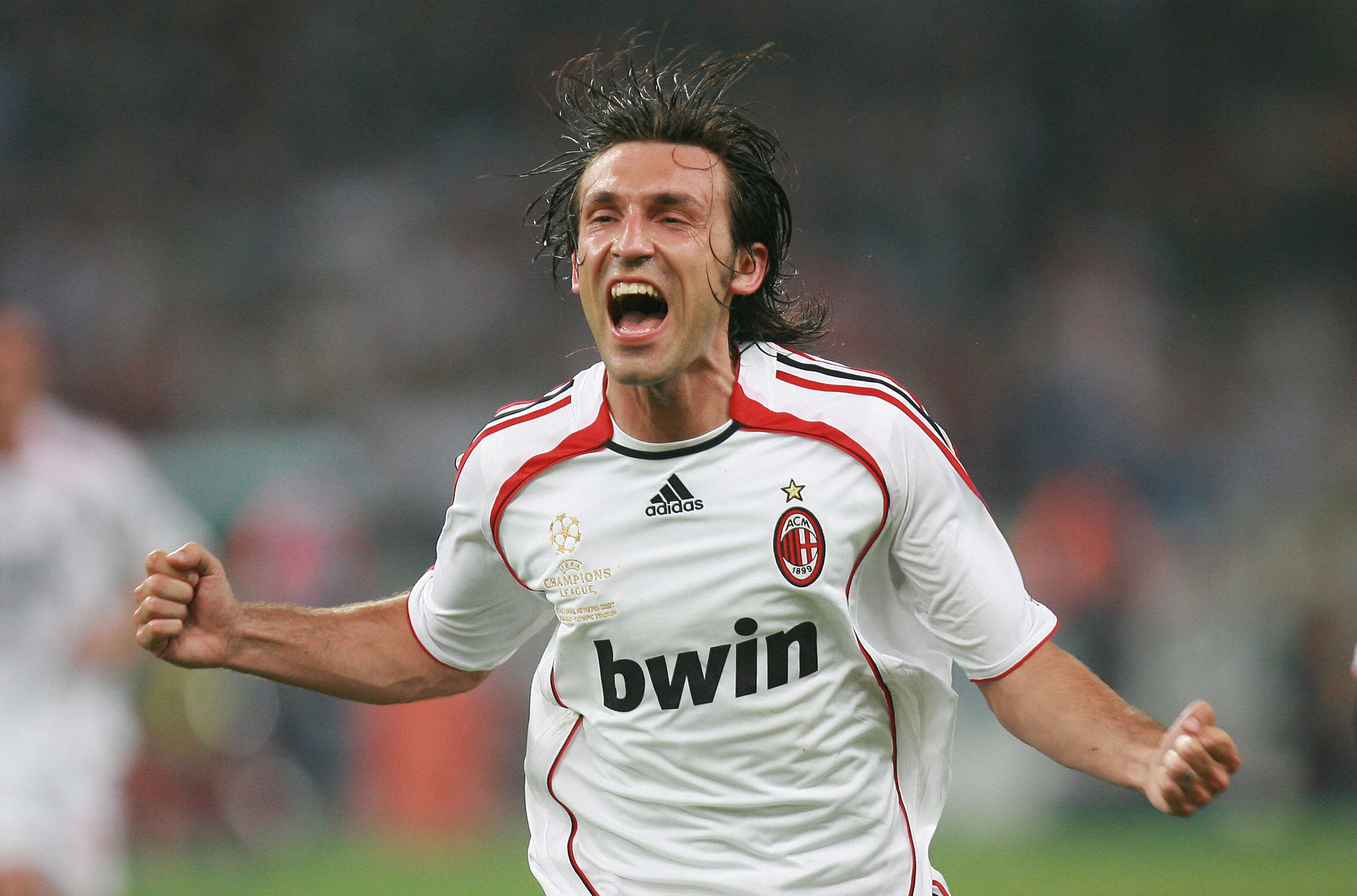 After his time with Milan, Pirlo moved to Juventus and played with them for four season, winning the Serie A all four season, the Coppa Italia in 2014-15, and the Suppercoppa Italiana in 2012, and 2013. The veteran helped take Juventus to the UCL final in 2014-2015 where they lost to Barcelona 3-1. This was his Final game for Juventus.
Pirlo is currently playing with MLS side NYCFC, with the likes of Frank Lampard and David Villa.  They made the playoffs in the 2016 season but did not make it very far.  Pirlo is loving life in NYC he was quoted saying "Just being able to go out to dinner at the trendiest restaurants, in Italy, I can't do that". Pirlo is part if the Milan Hall of Fame.
Massimo Ambrosini:  Following the 2007 UCL final, Ambrosini played with Milan until 2013, playing a total of 489 games and scoring 36 goals in his 22 year career with Milan.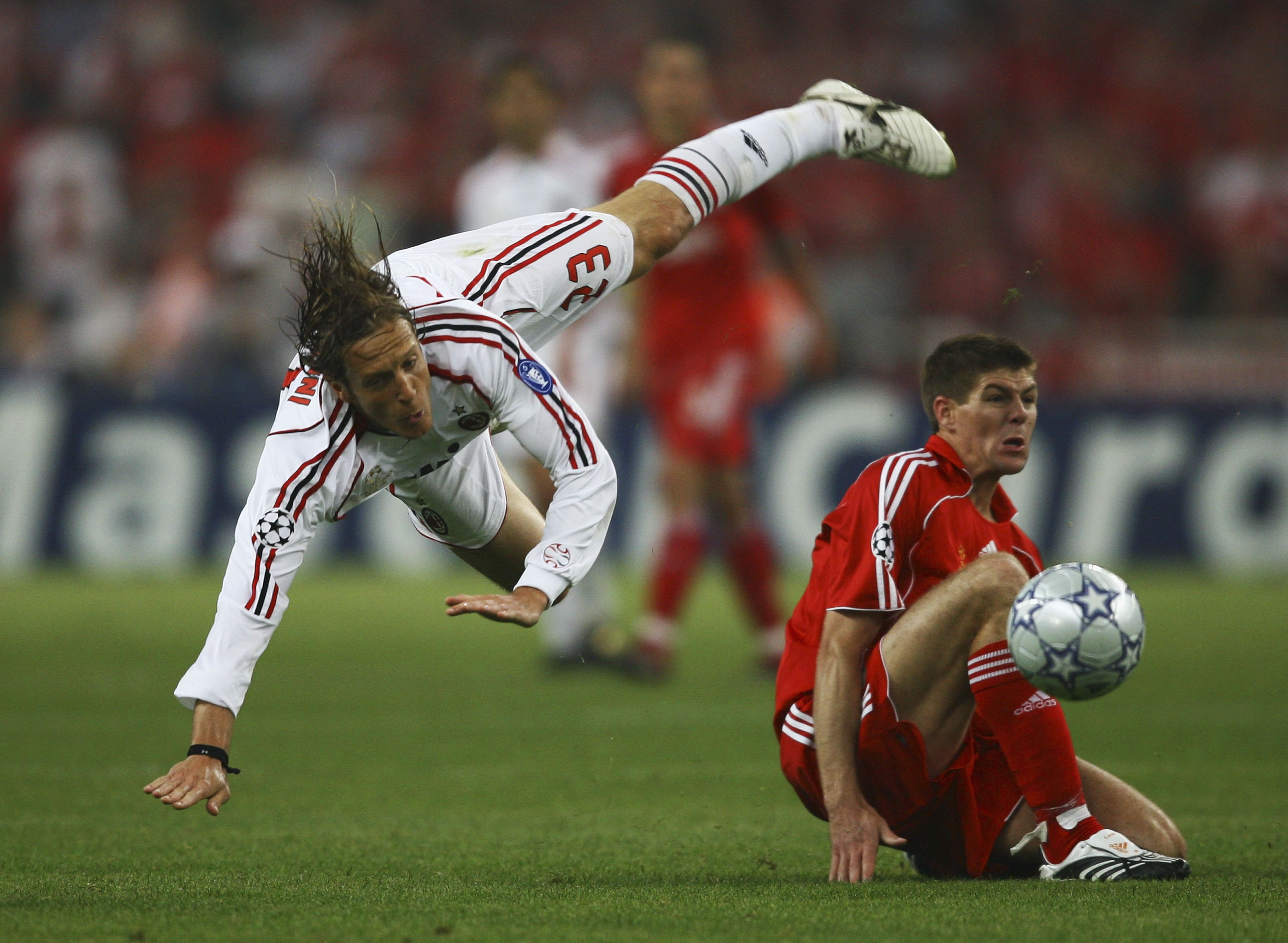 Following his time with the Rossoneri, Ambrosini signed with Serie A side Fiorentina for the 2013-14 season where he played in 30 games for the Serie A side and found the back of the net only once. Ambrosini is in the Milan Hall of Fame
Clarence Seedorf:  After the final, Seedorf played with the Rossoneri for five more seasons. In total Seedorf played for Milan for 10 years, massing up 431 appearances and scoring sixty three times.
Following his time with Milan, Seedorf played two season with Botafogo, of the Brazilian Serie A, playing in 56 games and scoring sixteen times. Seedorf left his playing career behind when he got the call to coach Milan following the sacking of Massimo Allegri.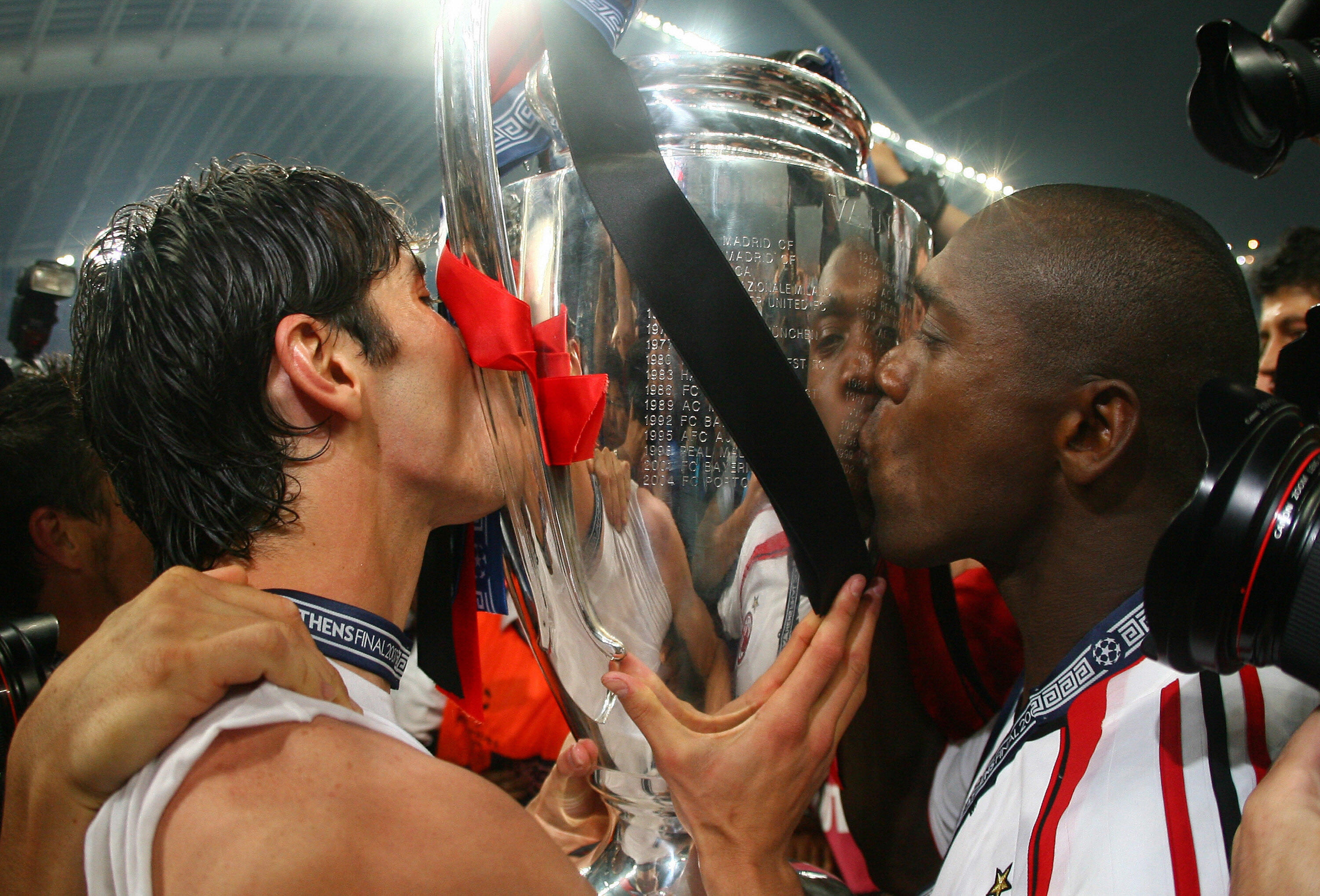 Seedorf only got to coach Milan for 22 games where he won 11, tied 2, and lost 9 leaving him with a 50% win percentage. At the end of the 2014 season he was let go of his position. Seedorf is in the Milan Hall of Fame
Ricardo Izecson dos Santos Leite (Kakà):  Following the 2007 UCL final, Kakà played two more seasons with Milan before moving to Real Madrid, and moving back to the San Siro for the 2013-14 season.
He made a total of 308 appearances for the Diavolo, and found the back of the net 105 times. While playing with Milan, Kakà won the Ballon d'Or, World Player of the Year, and the World Soccer Player of the Year all in 2007.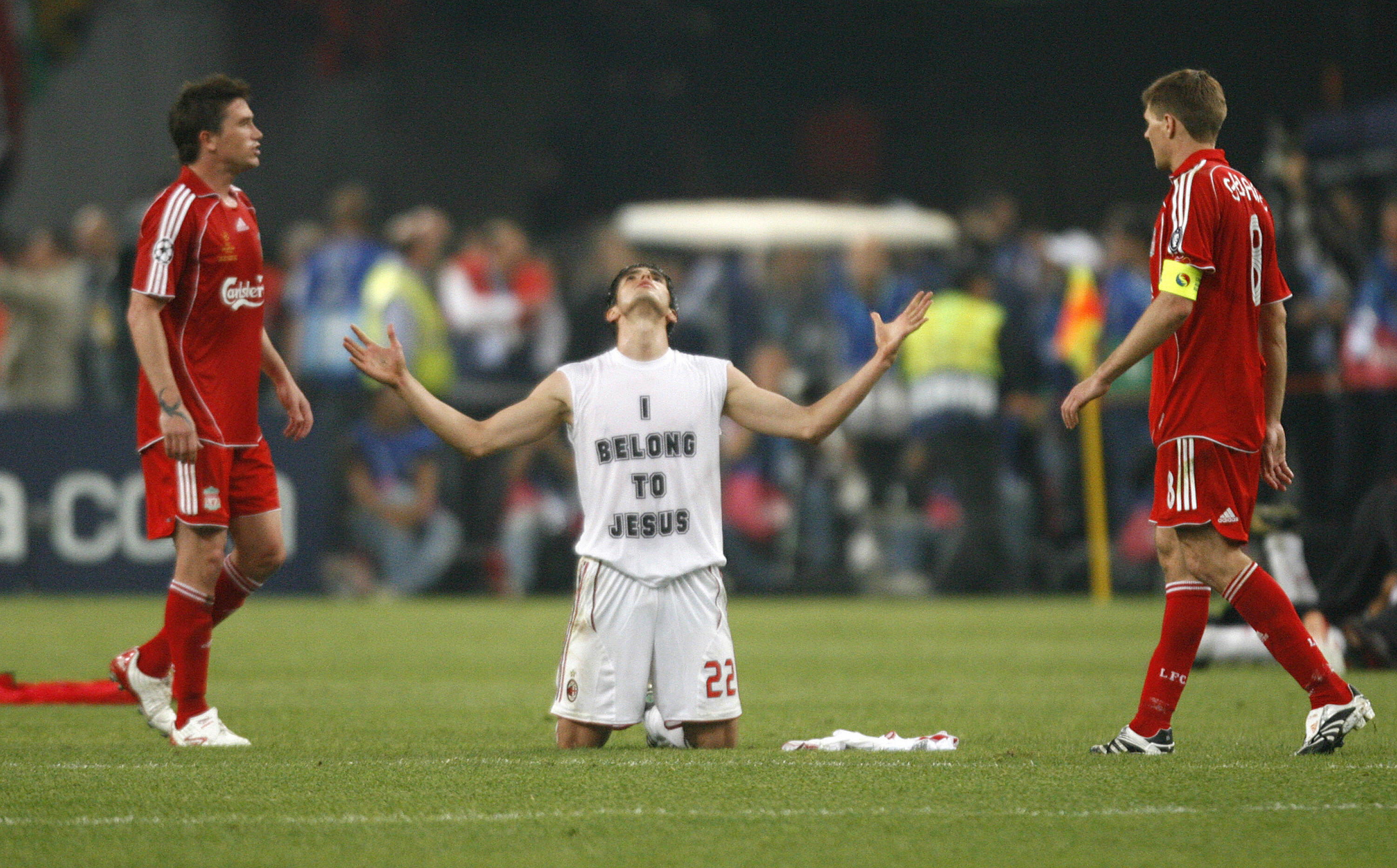 In 2009, Kakà moved to Real Madrid where he signed a 6 year deal, but only played for Los Blancos for four seasons. While with Real, Kakà won the La Liga title, Copa del Rey, and the Supercopa de España. Following the 2013 season, Kakà moved back to Milan on a free transfer.
Kakà signed with MLS side Orlando FC in 2014, and was immediately loaned out to Brazilian side São Paulo. The Brazilian has played two seasons in the MLS so far, playing in 54 games and scoring nineteen times for Orlando FC. Kakà is part of the Milan Hall of Fame
Filippo Inzaghi: Following the Athens final, Inzaghi played for Milan for five more season, playing a total of 300 games and fined the net 126 times for the Rossoneri.  Following the 2012 season Inzaghi retired, and took a year off before he started coaching the Milan Primavera.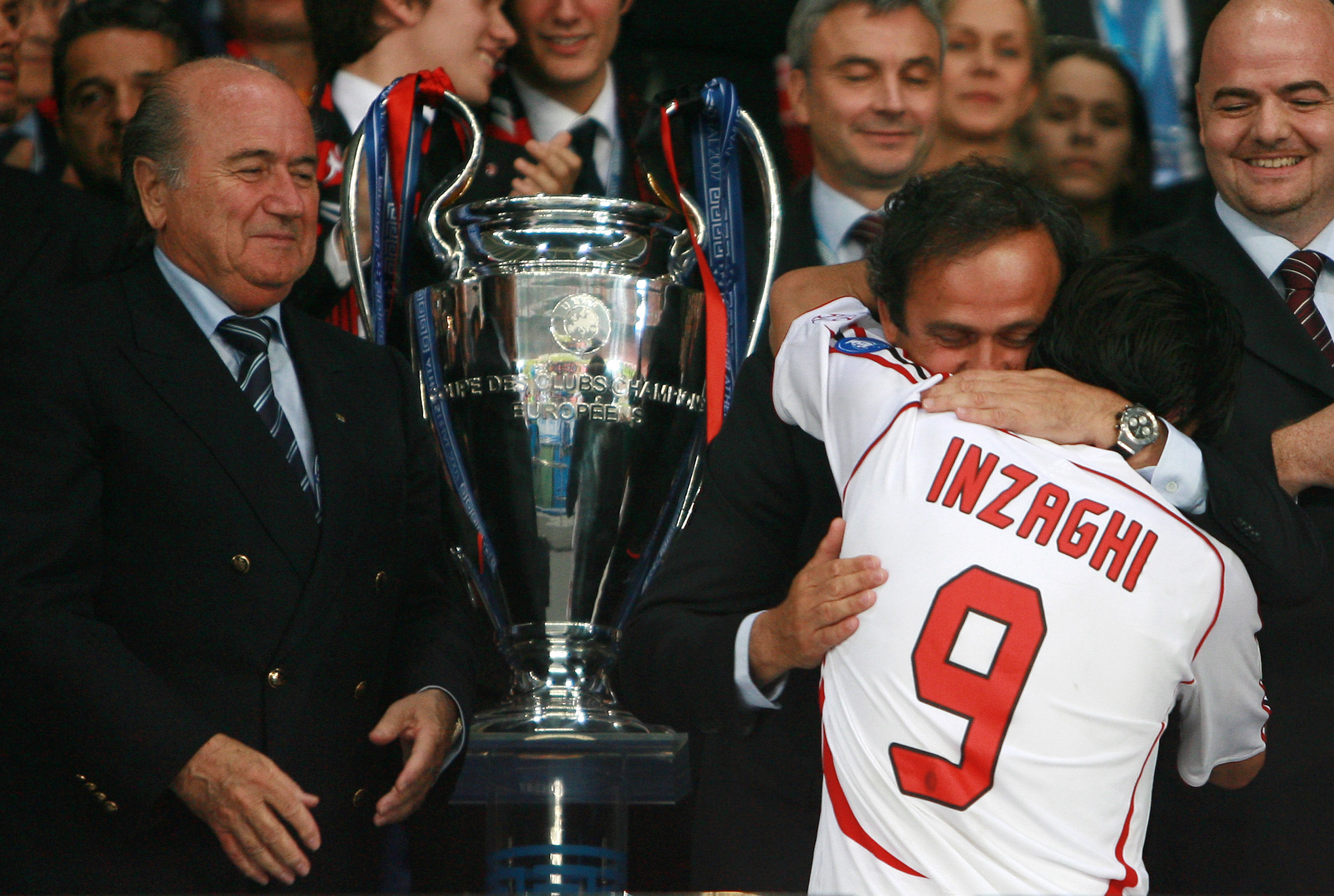 Inzaghi coached the Primavera side from June 7th 2013, to June 9th 2014 winning 60.61% of his games, and after his first season with the Primavera he was called up to coach the senior squad. He went on to win only 35% of his games in charge.
On June 4th 2015 Inzaghi was sacked as Milan manager and took the year off before signing with Venezia of Lega Pro. Inzaghi is part of the Milan Hall of Fame.
Substitutes
Seljko Kalac: Went on to play with Kavala, Sydney United, and Hobart Zebras where he retired.
Cafu: Cafu Played with Milan till 2008, when he retired.
Kakha Kaladze: Stayed with Milan until 2010, then moved to Genoa and retired in 2012. Following his footballing career, he held public office in his home country of Georgia.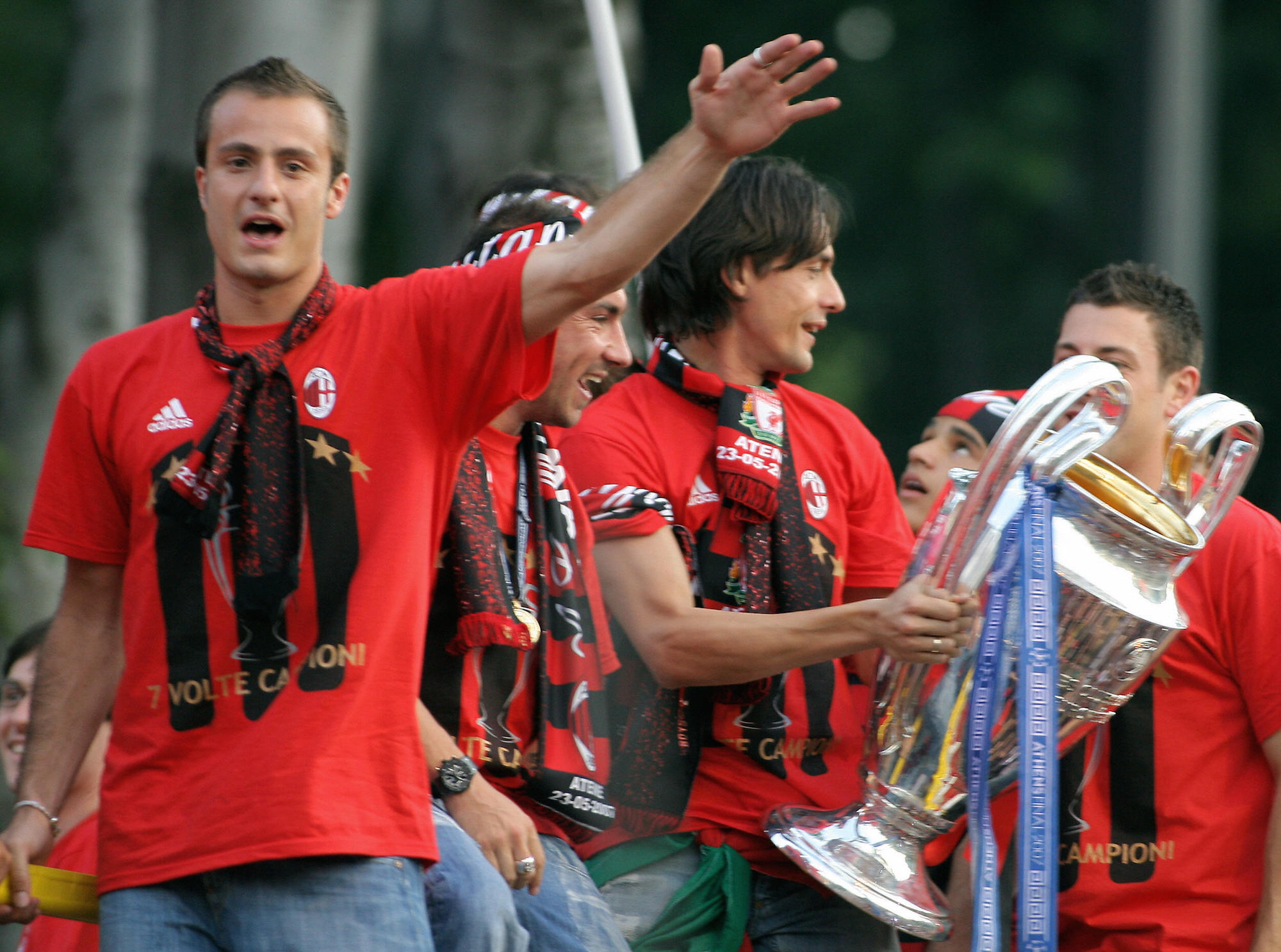 Giuseppe Favalli: Continued playing with Milan until 2010 when he retired.
Serginho: Retired with Milan following the 2008 season
Christian Brocchi: Following the 2008 season, he moved to Lazio where he played till he retired in 2013. Went on to become Milan Primavera coach and caretaker boss of the senior squad at the end of the 2015-16 season.
Gilardino: Played with Milan until 2008 where he moved to Fiorentina, Genoa (Bologna on loan), Guangzhou Evergrande (Fiorentina on loan), Palermo, Empoli, and Pescara where he currently plays.
Manager
Carlo Ancelotti: Ancelotti managed AC Milan for two season following the UCL triumph, before he left for Chelsea.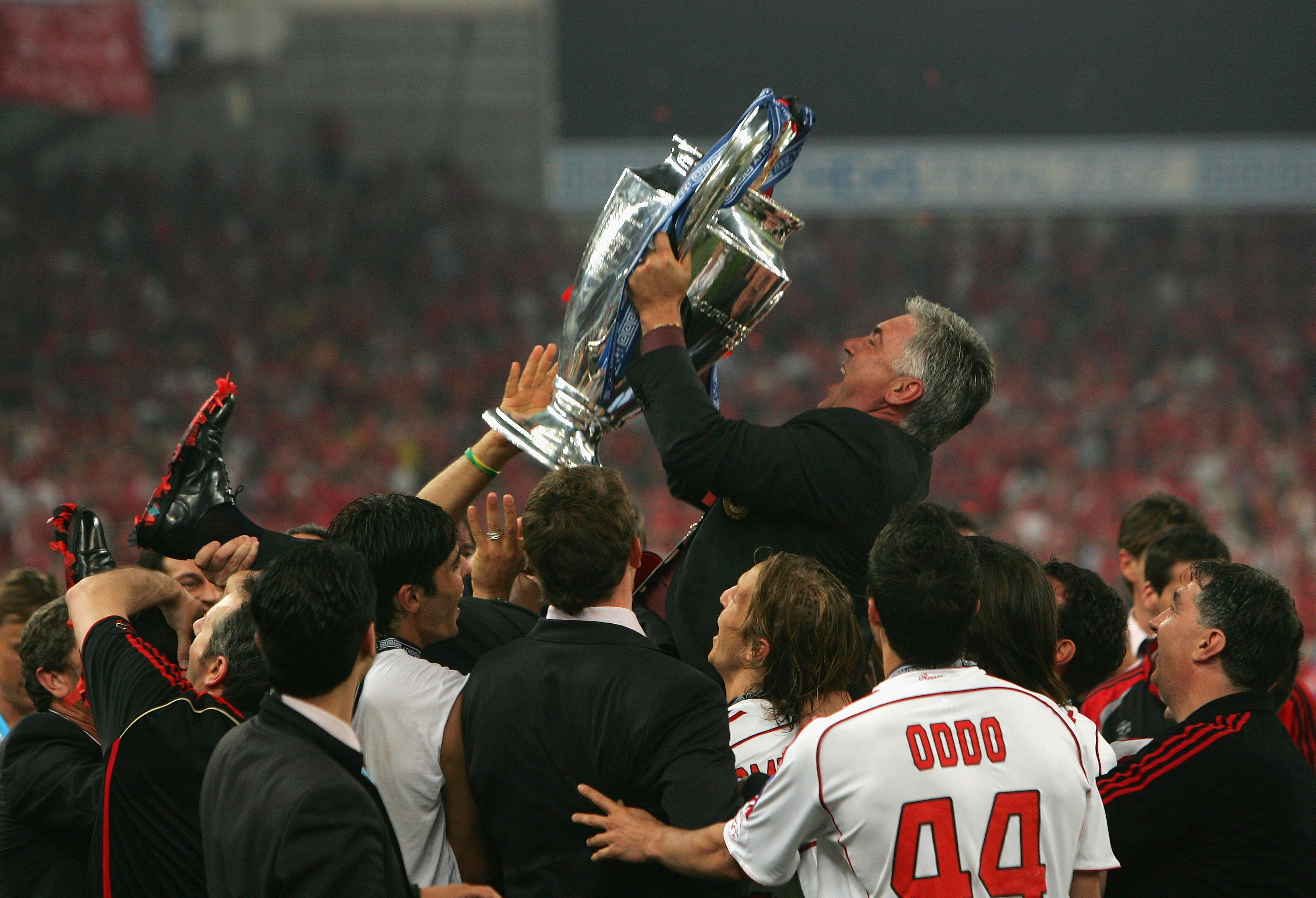 Following his time with Chelsea he spent time managing PSG, Real Madrid, and Bayern Munich where he is currently the coach.  Ancoletti could only recreate his UCL triumph with Madrid in 2014. As a player, Ancelotti is part of the Milan Hall of Fame