Ahead of the second matchday of Serie A, AC Milan are prepared to go down San Siro's pitch in another classic 4-3-3 against Cagliari.
Many observers were divided in seeing Milan's 3-5-2 in action in Skopje on Tuesday night. While the context was perfect for Vincenzo Montella to rest a bunch of players, try out new tactics as well as fielding a bunch of youngsters (Zanellato and Gabbia made their official debut for Milan in Macedonia), the particular formation didn't really impress.
While the 3-5-2 was mainly suggested and tested by Montella to be used in order to exploit Milan's new full-backs' full potential in the profiles of Ricardo Rodriguez and Andrea Conti, it has a few downsides in the eyes of Milan's tifosi.
Although the formation allows Milan to play with two strikers (Cutrone and Andre Silva were both starting), inserting Suso, who indubitably became a fan favourite at San Siro, in such lineup has become really difficult.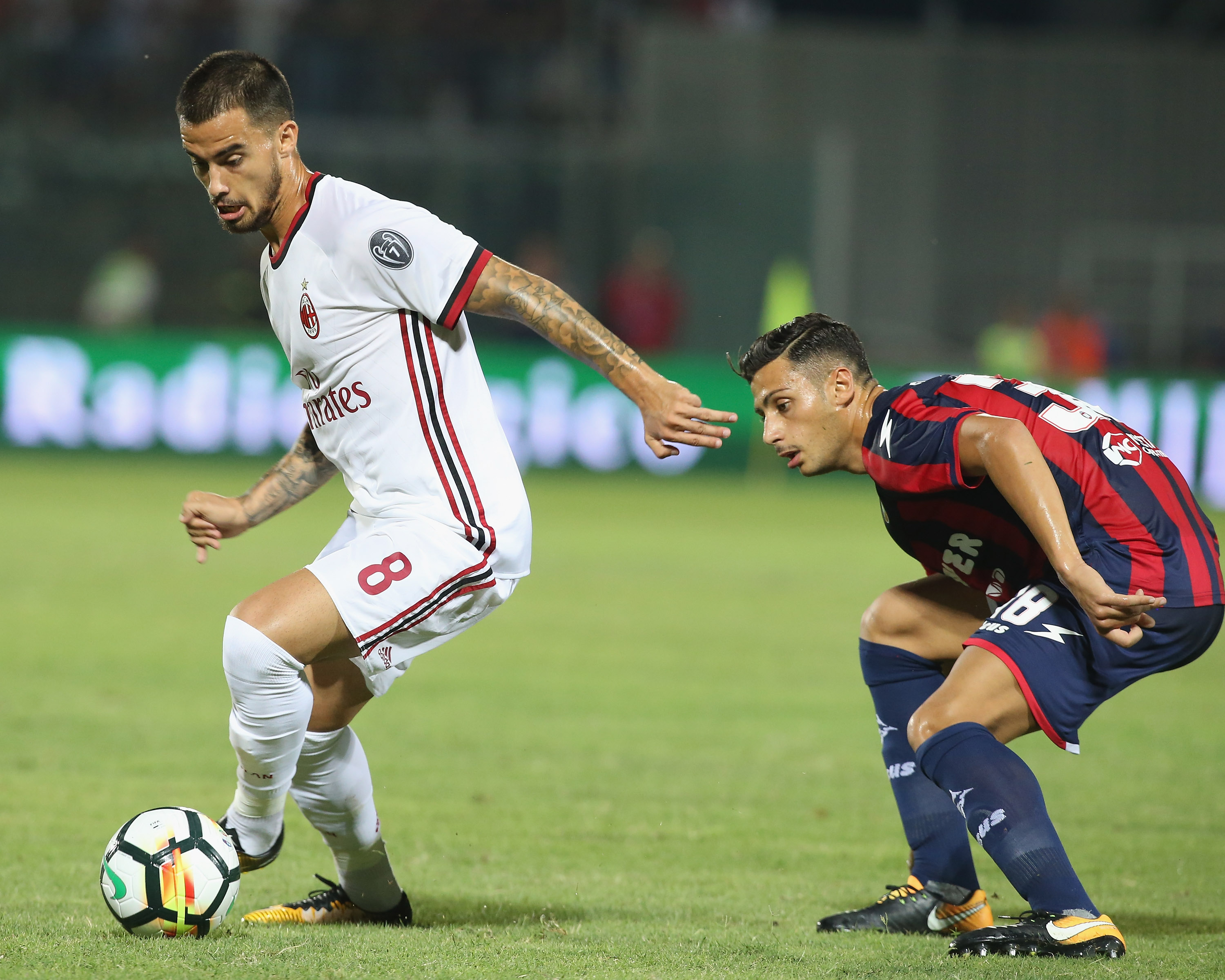 Indeed, Suso, who is used to tear down the right wing of the Rossoneri's classic 4-3-3, is not a striker, neither is he an authentic midfield player. In a classic 3-5-2 (with two strikers fielded) then, the team has no full use of his potential just like they normally have in the 4-3-3 formation. 
Suso was effectively brought onto the pitch in the 58th minute in Skopje, replacing the only scorer, Patrick Cutrone. Montella had then given him the instruction to take place in behind Andre Silva, in a 3-5-1-1 formation, which had seen him send a few decent balls to Silva who just lacked first-touch on the night.
The problem is then, arguably, that the advantage of using a 3-5-2 formation, which is, fielding two strikers, doesn't stand with Suso not effectively being one but rather being an intermediate in between the midfielders and the main attacker.
Instead, to effectively field two strikers, Montella could look at one formation Milan's fan are really familiar with, the 4-3-1-2. The formation was really popular under Carlo Ancelotti in his Milan time, who chose to play it for his three Champions League finals as the club's coach, but not only. This system allowed a mix of solid defensive and quick counter attacking play with a highly creative trequartista, allowing the two strikers to benefit from numerous chances created.
While the formation is pretty old-fashioned, it is still widely used in Italian football (Cagliari are amongst the team still using it) and is without doubt adaptable to a more "modern" actual football with very high full-backs, a style of play Vincenzo Montella wishes to achieve.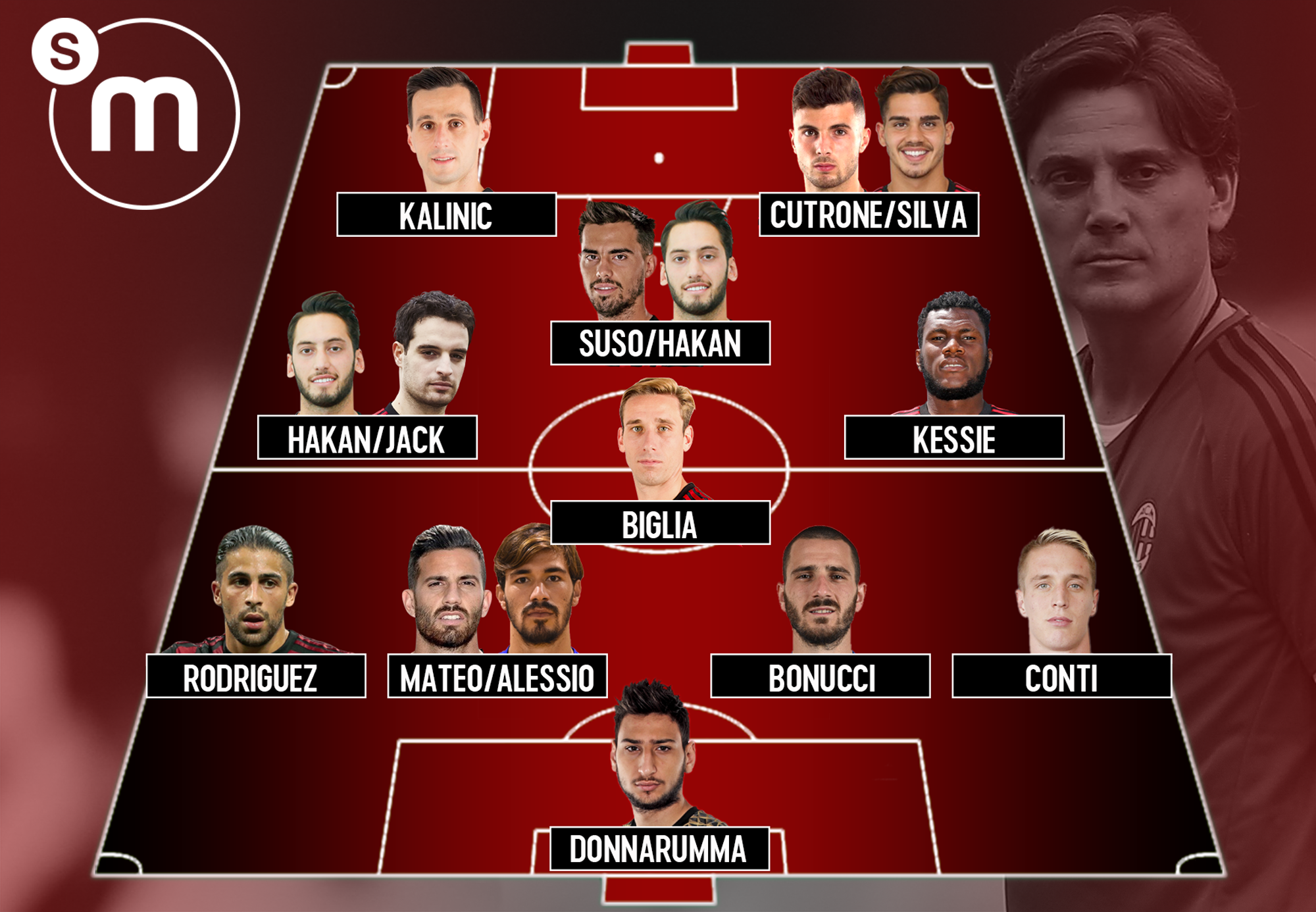 Looking closely at the formation it would allow Montella to field the exact same defence and midfield he fields in his 4-3-3, with Biglia soon to replace Locatelli as regista, bringing extra defensive solidity as well as a lot more experience to the team.
The changes from the 4-3-3 would come from the attacking part of the pitch, with the coach lining up two genuine strikers, two of Kalinic, Andre Silva and Cutrone, and placing a trequartista in behind them. This would allow him to choose from Suso, Calhanoglu and Bonaventura in that spot to enhance the attacking play and link-up with the strikers, producing a creative and technical display.
Not only it would allow Montella to use Suso as a trequartista, it would also permit an impressive midfield turnover, with Calhanoglu and Bonaventura both able to play as left-mezz'ala next to Biglia and Kessie in midfield and as back-up for Suso in behind the strikers, bringing back memories from the Seedorf-Kakà-Rui Costa time.
As for one of Montella's main concerns, the use of the full-backs, the 4-3-1-2 formation would allow them to rush down the wings and maintain high positions with both mezz'ala, Kessie on the right and Bonaventura or Calhanoglu on the left to cover up and bring support when needed, something which one of the two strikers can also do. Milan fans can already be satisfied from the brand new Kessie-Conti partnership on the right-hand-side of the pitch which is showing impressive alchemy, Kessie being excellent in covering up for Conti's forward runs.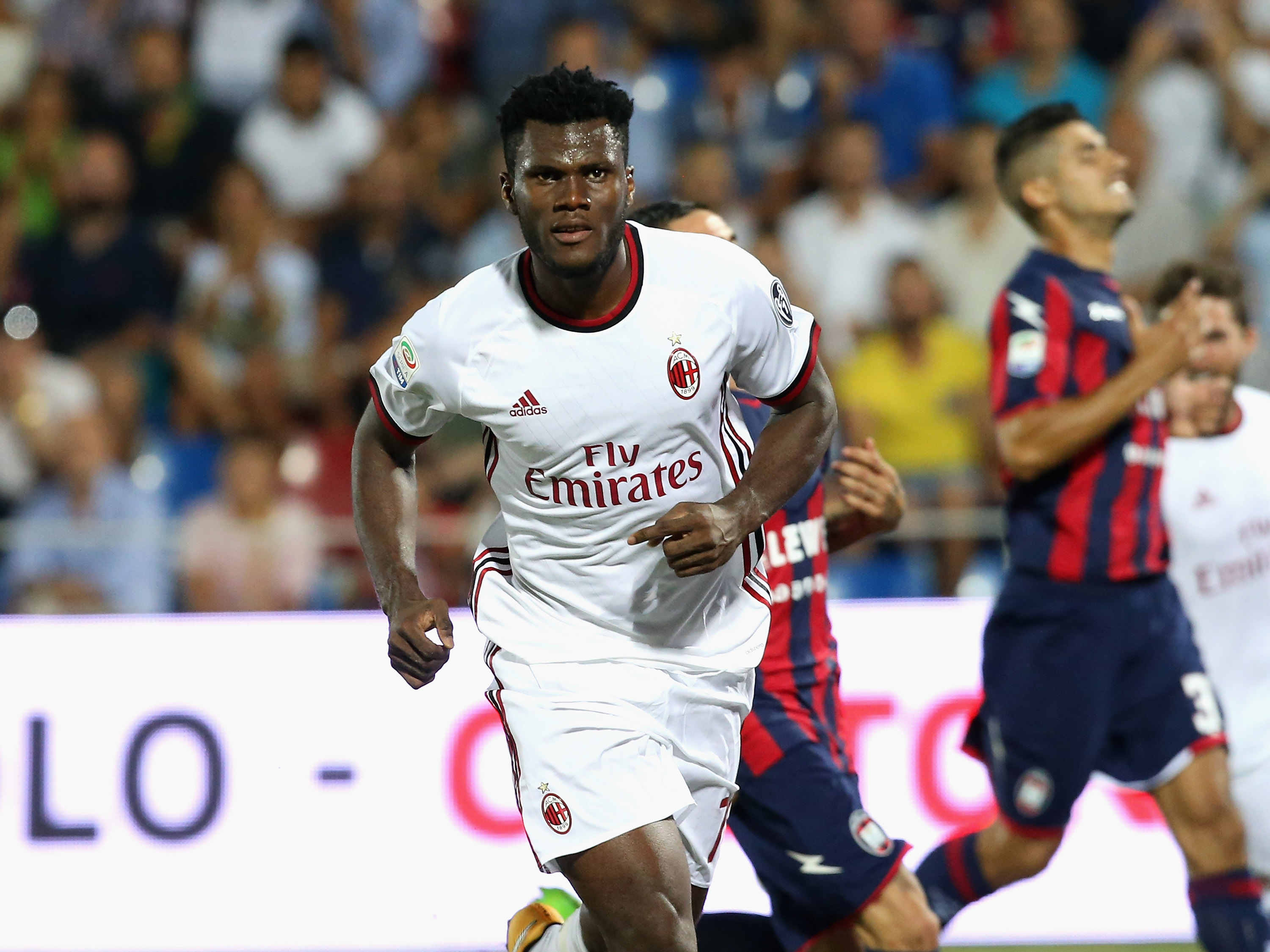 Although Biglia is very strong defensively and can glide down in between the two centre backs while recovering from lost possession and prevent any counter attack to be deadly, the Rossoneri should probably use this system of play for matches in which they are secure of having a higher possession and control of the match at first.
If Montella decides to use the 4-3-1-2, it won't be in the same style as they did in the previous decade but it is a proper solution for being extra creative and rewarding in possession. It would also maintain a very-high and compact block. Will the 4-3-1-2 be the one formation to revive Milan's glory days?