For all the legends and icons that have passed through AC Milan, there is still some mystique attached to certain players who almost joined the club but didn't quite.
Here, we take a look at six who were very close to donning the Rossoneri jersey but didn't for one reason or another, and how their careers turned out…
Luís Fabiano
Luís Fabiano was one of the most effective strikers in the late 2000s scoring 72 league goals for Sevilla between 2005 and 2011.
A little known fact is that in 2009, Milan were seriously considering to bring in the then-29-year-old Fabiano to fill in the missing link in attack of an otherwise experienced and very technical Milan side.
The Brazilian striker had performed considerably well in the Confederations Cup of 2009 scoring five goals including a brace in the final against USA which won him the Golden Boot for the competition.
These performances clearly drew the attention of the Milan directors but found a significant hurdle when negotiating with Sevilla – who had a release clause of €30million built into the player's contract – and the stubborn Milan vice-president Adriano Galliani was not willing to meet the demands set by the Spanish side.
According to the player's agent José Fuentes, Luís Fabiano was looking forward to the potential move to Italy and had requested the club to facilitate the move but in the end and agreement could not be found.
Milan went on to sign Klaas Jan-Huntelaar instead and in 2010 replaced the Dutch striker with Zlatan Ibrahimović to ensure that there would be no regrets.
Following another two positive seasons in Spain, the Brazilian international moved back to São Paulo in Brazil and prior to his retirement in 2017 he also had a brief spell in China with Tianjin Quanjian. Luís Fabiano is also the 15th top goalscorer in history with the Brazil national team.
Carlos Tevez
Rumours connecting Carlos Tevez to Milan had been ongoing since his 2011 incident where he refused to come on as a substitute during Manchester City's away Champions League fixture against Bayern Munich.
Milan vice-president Adriano Galliani did not shy away from admitting his admiration for the striker and following Zlatan Ibrahimović's departure in the summer of 2012, the interest in Tevez intensified.
Unfortunately, during this period Milan's finances were in a critical position and ultimately Galliani could not afford the signing of the Argentine. Milan went on to sign Alessandro Matri from Juventus who ended up being one of the most disappointing signings of the last 10 years.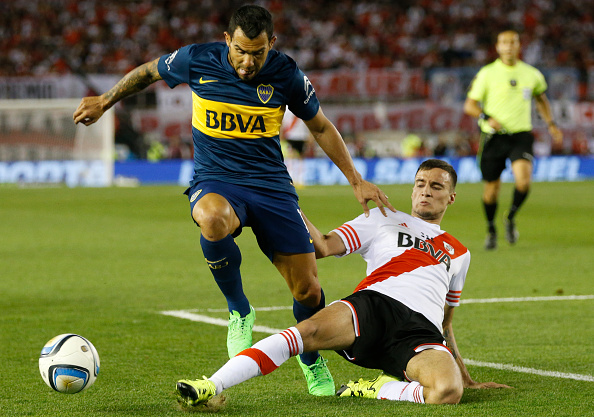 Tevez spent two very good years at Juventus scoring 39 league goals during these two seasons and leading the club to a UEFA Champions League final in 2015.
Tevez then moved back to his home country of Argentina to rejoin boyhood club Boca Juniors but left for one season in 2017 to join Shanghai Shenhua where reports suggested that he was the highest-paid player in football. He then rejoined Boca Juniors where he remains to this day.
Jackson Martínez
The Jackson Martínez transfer saga was one of the weirdest, not just for how close he was to signing but also for how his career turned out. The Colombian forward was coming off three phenomenal seasons at Porto between 2012 and 2015 where he scored an astonishing 67 league goals.
Milan were among the first teams to show interest towards Martínez in the summer of 2015 following the release of Giampaolo Pazzini at the end of the previous season and from reports that were coming out at the time it seemed like a matter of time before Martínez would wear the red and black colours.
Milan TV infamously reported that the deal was fully completed and medical visits were scheduled to finalise his arrival. In a sudden twist of events, Atlético Madrid swooped in paying Porto the €35million release clause and offering the striker a more attractive salary to ensure the signing that was intended to replace Mario Mandžukić.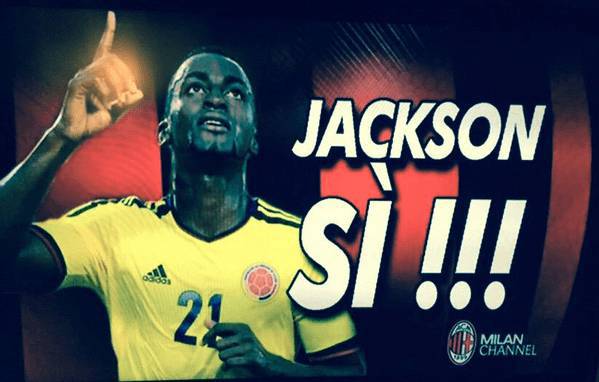 Milan would end up buying Carlos Bacca during the same transfer window and while his performances weren't of the highest quality, they were nowhere near as bad as those of the newest Atlético Madrid signing.
Martínez's stint with the LaLiga side would only last six months and left for Chinese club Guangzhou Evergrande in the January transfer window after scoring only three goals for Los Cochoneros.
This marked the start of a rapid decline for the Colombian where he had to sit out for two seasons due to continuous ankle injuries ultimately forcing Guangzhou Evergrande to terminate his contract.
Martínez went on to feature for Portimonense back in Portugal but his recent retirement to become a Christian rapper became headline news and marked the sad ending to a career that could have been so much more.
Aly Cissokho
Jackson Martínez was not the only miscue that Milan had with Porto and it certainly wasn't even the most noteworthy. In the summer of 2009, Milan director Adriano Galliani was on the search for a cheap left-back to complete the defensive line and was intrigued by the prospect of a pacey Frenchman with the name of Aly Cissokho.
The clubs seemed to have agreed on a transfer fee around €15million and Cissokho was on his way complete a 'routine' medical examination to be officially announced as a Milan player… or so he thought.
The story at the time was that a problem in his teeth that was noticed during his medical test indicated a potential spinal problem and hence Milan chose to pass on the deal due to the uncertainties involved.
However, in Gianluca Di Marzio's book 'Grand Hotel Calciomercato' published this year, the famous Italian journalist states that the real reason why Milan passed on the signing was due to the lack of finances to support the deal.
Since the terms of the deal were already agreed, the doctors conducting the medical test had to invent an issue to allow the club to pass on the signing. Unfortunately Cissokho never got the opportunity to play in Italy despite continuous interest throughout his career from Napoli, Fiorentina, Inter, Roma and Juventus.
The player did however move from Porto during the same transfer window that could have seen him joining Milan, but the move was to France specifically for Olympique Lyonnais. Despite never again showing the same promise, he did however feature for Valencia, Liverpool and Aston Villa between 2012 and 2017.
In August of 2017, Cissokho joined Yeni Malatyaspor who had recently been promoted to the Turkish Süper Lig and a year later moved to Antalyaspor. Nowadays, Cissokho plays for the French amateur club of AFC Blois.
Xavi Hernández
Xavi Hernández is recognised as one of the greatest playmakers in history, famous for being the catalyst for the tiki-taka system with Barcelona.
However in 1998 – at the age of 18 – his game time was very limited due to the presence of Pep Guardiola who was in his prime. At such a crucial age for his development Xavi considered moving on from the Catalan club, and one of the suitors for the young Spanish midfielder was Milan.
In an interview given to FourFourTwo, Xavi said that his father recommended that he accept the opportunity away from Barcelona while his mother strongly opposed this decision. In the following season Guardiola was sidelined due to a calf injury and Xavi became the starting playmaker in his place.
Guardiola would leave Barcelona in 2001 and travel to Brescia which is just 100km away from Milan. Xavi's story at Barcelona is well known, spending 18 years at the club winning 8 La Liga titles, 3 Copa Del Rey titles, 6 Supercopa de España, 4 UEFA Champions League titles, 2 UEfA Super Cups, 2 Fifa Club World Cups.
Interestingly enough, some of the most successful years of Xavi at Barcelona were under the management of his former midfield rival Pep Guardiola who created one of the most dominant teams in world football between 2008 and 2012 featuring Lionel Messi, Andrés Iniesta, Gerard Piqué and Carles Puyol.
His account for the national team is also well distinguished with 133 appearances winning 1 World Cup and 2 UEFA European Championships. In 2015 Xavi moved to Qatar to sign for Al-Sadd where he would spend four seasons as a player before retiring and taking management control of the club.
With such a legendary career behind him one could only imagine if he would have been able to replicate such a career with the Rossoneri had things gone differently back in 1998.
Geoffrey Kondogbia
Geoffrey Kondogbia was one of the brightest stars of the 2014-2015 Monaco squad that finished third in the league and made it to the quarter-finals of the UEFA Champions League before losing out to Juventus.
That Monaco squad also consisted of Fabinho, Layvin Kurzawa, João Moutinho, Tiémoué Bakayoko and Anthony Martial among others.
At the time Milan were looking for a much better alternative to Michael Essien who was not offered a new contract following an abysmal experience with the Rossoneri. Interest in the midfielder came from all over Europe and therefore Milan vice-president Adriano Galliani was sent to Montecarlo to finalise the €40m deal.
Having got an agreement with the player, Galliani felt that the mission was complete only for Inter to swoop in late that night and convinced the Central African Republic midfielder to sign for the Nerazzurri.
Kondogbia went on to complete the signing for Inter in one of the most humiliating transfer sagas in recent years. However, his performances for Inter helped the Milan supporters move on quickly from the transfer derby defeat with the midfielder's lack of consistency being one of the reasons why Inter were unable to qualify for the UEFA Champions League that's season.
Milan would go on to sign Andrea Bertolacci from Roma to fill in the role in midfield but looking back, neither team emerged as a winner from this transfer saga as Bertolacci would also become an uninspiring signing.
Kondogbia left Inter following two seasons to join Spanish side Valencia where he would revive his career with three positive seasons at the club. In November of 2020, Kondogbia joined Atlético Madrid after the club from the Spanish capital lost Thomas Partey to Arsenal on deadline day.
At the age of 27, the jury on Kodogbia's career is still out but with the presence of Bennacer and Kessié in the Milan midfield we can say with almost absolute certainty that Kondogbia would not have a starting shirt now.
---
🤔 Should Milan regret any of these? Tell us in the comments below! 👇