Globalisation has changed football. A sport which only used to be enjoyed in and around a few countries has been spread far and wide to all parts of the world. 
Now, fans are longing to see their favourite superstars play week in week out, and the effect of money has no doubt shaped what people now refer to as 'modern football'.
Across the sport a change from defensive football to fast-paced attacking football is being implemented. Owners want their teams not only to win but to play attractive football that 'wows' crowds – i.e. they want to bring in more supporters and keep them entertained. That is how football is being propositioned and marketed.
The advancements and changes have not only taken effect on the field but it has caused huge off the field changes as well. Clubs are now seen as whole-scale businesses who pay ungoldly figures to their players thanks to huge commercial revenue deals.
This article by Rohit Rajeev will take a look at three key factors in football finance…
How clubs make money
Milan's finances
How Milan can improve their economic health
Please note that the data presented here is based on the season 2018-19 as the club is yet to release data based on this season, due to the fact it has not yet been completed.
1. Matchday income
The most basic revenue stream of all clubs is the matchday revenue or the ticket sales that is generated through fans attending games. The San Siro has been home to both Milan (since 1925) and Inter (since 1947).
The stadium belongs to Milan's City Council and has since 1935, and has a seating capacity of 80,018 making it one of the largest stadiums in world football and the largest in Italy. In the more prosperous days, Milan fans used to pack San Siro every other week and matchday income was very high. Season ticket numbers were also high and fans use to throng in queues to see the best players win trophies.
Current situation
Even though Milan have the second highest average attendance (52-54,000) Milan only made €34million – while Inter made €47m and Juventus made €71m even though the Allianz Stadium has a maximum capacity of 40,000.
Milan made €5m less than 2017-18 due to a dynamic ticket pricing strategy being deployed to bring in more fans to the stadium.
It is worth mentioning too at this point that Milan and Inter do not own the stadium and have to pay rent to the Council, reducing the income further and putting a burden on the finances of Milan.
How Milan can improve
Ever since the Chinese ownership came in, there have been serious talks with the Council and the Mayor of Milan regarding a new shared stadium for the two clubs.
While San Siro is a monument in European footballing terms,  recent studies have suggested it is now unsafe due to the wear and tear of the structure over the last 90 years and is not suited to modern requirements. With Roma building its own stadium and many clubs building new homes (such as Tottenham), clubs have realised the need for a structure to not only host games but also become a commercial spectacle.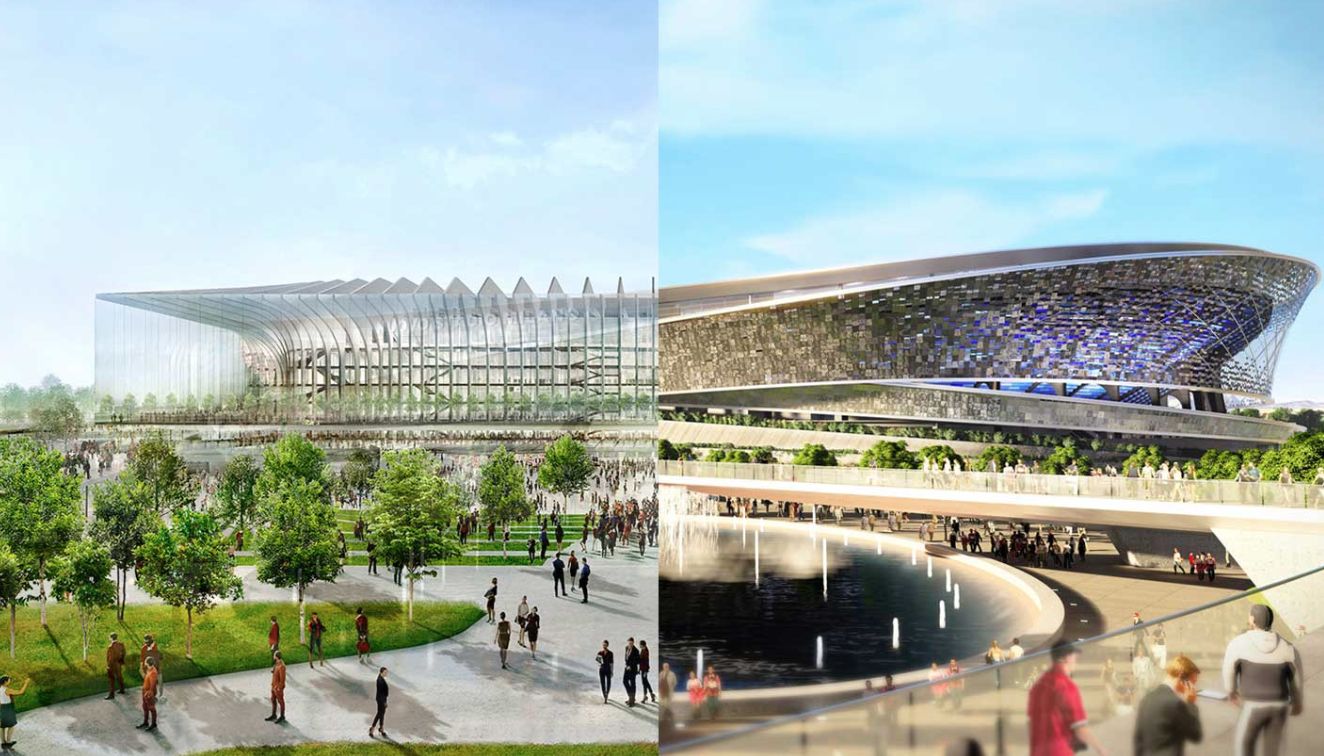 Two new designs have been presented and after a long battle regarding the volumes of construction and the future of the existing San Siro, Mayor Sala is edging towards an agreement it seems.
2. Commercial
In order to expand the exposure of their brand, clubs now have their logo on everything people use everyday including bags, watches, mobile phone covers, headphones, clothing and other accessories.
These products are all available on the official Milan store and are purchased by people all over the world online thanks to globalisation and its multiple features. With multi-national corporations expanding their brands to all corners of the world, the potential revenue streams and size of the contract with manufacturers is able to increase.
Another form of commercial partnership includes naming rights for stadiums, like how Allianz paid Juventus to name their home after the company.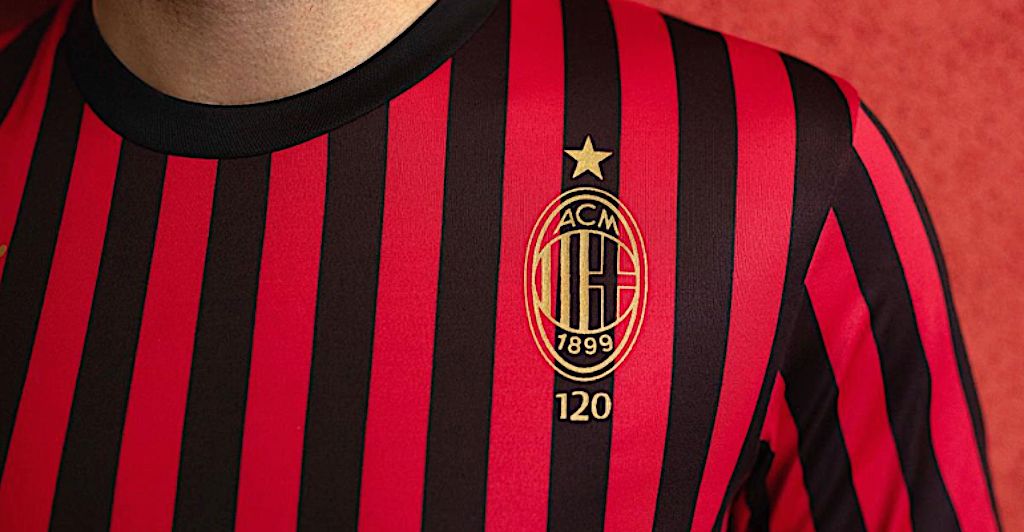 Furthermore, sponsorships can bring in big money. Milan currently work with Puma as a technical sponsor who pay €15million plus 20-30% bonuses dependent on how much merchanside get sold to the public.
The Rossoneri also have other sponsors like Bioscalin, Fly Emirates, ROInvesting and Skrill involved in various sponsorships with the club.
Current situation
Milan earned €76million in the year 2018-19 from commercial sponsorships which is €2m less than 2017-18. This can be quite simply attributed to a fall from grace on the field which effects desirability as a club to invest in. This is in contrast to Juve's €187m and Inter's €166m.
Milan earn €15m from Puma which is the second-highest shirt sponsorship deal, in Serie A but it still nowhere close to Juve's €51m with Adidas.
How to improve
A lot of improvements are dependent upon Milan's on-field performances. Brands will always look to side with teams that have more pull with the fans to give their brand better exposure. Once Milan return back to the top it will be easier to attract investors for the club.
Some of the improvements lie on the negotiations and networking skills of current CEO Ivan Gazidis. He should be able to convince multi-national corporations and big investors that Milan is still an attractive avenue to invest in.
3. Prize money
Winning trophies is the dream of everyone associated with any football club. The prestige, the bragging rights and the rise to fame all accompany winning a trophy. Perhaps the most prized aspect of Milan's history is their performance in European competitions, including the seven Champions League titles won – second only to Real Madrid.
However, it has become a perennial occurrence to see the Rossoneri not fighting for any titles and failing to even make the top four. Although for some clubs winning a Champions League would be a miracle, they still aim to participate year-in year-out because qualification alone brings in an enormous amount of money that makes a lot of difference.
The Europa league – although not as lucrative – still brings in a fair amount of money and it presents an opportunity for clubs to boost their revenue and help Financial Fair Play, a parameter for which the turnover a club makes is basically the main factor.
Milan's current situation
Ever since getting knocked out of the Champions League by Atletico Madrid in the 2013-14 season, Milan have been out of the top competition and have qualified for Europa League only twice.
Milan's prize money from both campaigns is a meagre €29million due to non-participation. Meanwhile Juventus earned €481m, Roma €285m and Napoli €188m. Even Inter earned €54m from their UEFA Champions League group stage exit which in itself shows how much Milan are missing out.
How to improve the situation
It's not rocket science to understand that the only way to win more prize money is through efforts on the field. Milan needs to be competent on the pitch to drive money into the club's coffers, boost the profile of the club again and be able to land high profile transfers.
4. Sale of players
The easiest and a quickest way of making money for any club is to sell their players. Clubs have seen windfall gains (high profit) through player sales which helps to balance their books as well fund their transfer market. For example Juventus bought Pogba for a free transfer and sold him back to Manchester United for €105m – a pure profit.
Milan's performance
Milan last season only made a profit of €12m from the sale of players – and that all came through Manuel Locatelli's departure to Sassuolo. Since Locatelli was a Primavera graduate, they were able to make a pure capital gain on his exit, just as they could do this summer with Davide Calabria or Gianluigi Donnarumma for example.
In the last five years, Milan have only collected €55m profits from the sale of players. This is compared to Juventus making €417, and Roma €391m.
How to improve
Selling players is an important part of infusing capital into the clubs accounts and replenishing a depleted budget to buy replacements. You can see how in the last few years all top teams have sold their best players to finance other transfers and balance the books.
1. Real Madrid – €100m for Ronaldo
2. Liverpool – €150m for Coutinho
3. Barcelona – €222m for Neymar
4. Juventus – €100m for Pogba, €40m for Moise Kean
5. Inter – €50m for Icardi
6. PSG – Guedes €40m, Pastore €25m
7. Atletico Madrid – Griezmann €120m
For a club like Milan it is important that they buy low and sell high. Recent reports of Bennacer having a release clause of €50m have been confirmed, and if activated (though it is only active from 2021 onwards) it could result in Milan making a whopping €34m profit.
It would of course be a blow for the squad to lose such a talented player, but this is where the club must be able to find a replacement through a strong scouting network and a solid philosophy.
With rumours growing regarding Ralf Rangnick's probable arrival, Milan would feel a bit more sure that no matter who leaves a solid replacement is on the way. As shown by the clubs above, selling your best players and replacing them wisely is such a sure-fire way to guarantee financial health.
Milan also need to strengthen their youth academy. As shown by the likes of Ajax, Dortmund, Porto and Benifica, academies are important to develop players and sell them on for pure capital gain. So far the 2019 summer window was financed by selling cutrone for €22m to Wolves, whereas Juve managed to get €40m for Kean.
5. TV deals
Keeping the most obvious for the last, TV rights deals are what matters the most and has helped in forging a wedge between the Premier League and other leagues in terms of revenue. With almost every household owning a television, clubs make a huge chunk of their revenue today from the service providers.
Current situation at Milan
Italian Serie A have sold their rights collectively to Sky Sports Italia and DAZN. According to Forbes, the current valuation of the deal is around €937m. This makes Serie A the 5th-highest league in Europe with regards to TV revenue, with the English Premier League earning around €3billion.
Serie A TV money is distributed as follows: 50% equal share; 30% performance (15% last season, 10% last five years, 5% historical); and 20% profile (number of supporters). The new 2018-19 deal increased the equal share from 40% to 50% and placed more emphasis on recent performance.
Milan with this split received €77million, while Juventus received €85m and Inter €83m.
How to make more money
The age old question. Being a collective TV rights deal, it is not in the hands of Milan regarding the sale of the rights. There have been rumours that Spanish company Medipro are keen on taking over and have offered €1.4billion, with negotiations between the group and the FIGC ongoing.
The gap between the Premier League and other leagues is phenomenal. As the figure below shows, even clubs like Atletico Madrid make less money than Fulham and Huddersfield Town, the two teams relegated from the top flight last season.
It will be quite a task to reach the dizzy heights of the Premier League, who under the guidance of Richard Scudamore went through a whole rebranding exercise in 1992 and continue to adapt and evolve to this day.
Conclusion
A report published by auditing firm KPMG showed that Milan are the only top club that saw its value fall in the last five years, by 3.5%. A lot of the avenues could see a rise in money making if Milan play better and start qualifying for the champions league once again.
Milan have worked a lot on shedding unwanted salaries. At the end of this season Milan will have offloaded Biglia and Bonaventura, with other loanees possibly leaving too.
The Rossoneri also look to raise the budget for the upcoming coach with the possible sales of Franck Kessie, Lucas Paqueta and Calabria.
The club will also be making a pure capital profit of €23m on Suso, so the shoots are there for Milan to once again try and climb up the ladder of the money league – but as with everything success on the pitch is vital.