It is almost that time again when as Milan fans we get to fawn over the many rumours linking players from every corner of the globe.
This year, things feel ever so slightly different though, or perhaps a lot different. Over the past few seasons interventions in the January market have been almost necessity due to the gaps that had arisen in the square during the first half of the season and an unsatisfactory league position.
As we move towards the 2021 winter mercato though, Milan sit atop the Serie A table, well over 20 games unbeaten in Serie A and with a squad that seems to have both depth and balance in equal measure.
Therefore, there is always the risk of upsetting what looks to be a fine-tuned and well-oiled machine, but perhaps a trip down memory lane – and a look at the last five January windows – will help the management avoid some of those same mistakes.
---
January 2016 
The Rossoneri had spent a large part of the first half of the season in the bottom half but were in sixth and starting to climb a bit when the window came around.
Sinisa Mihajlovic had begun to show some kind of tactical identity by switching to a 4-4-2 system, with the hope that some targeted additions would help.
Ins: Kevin-Prince Boateng (free).
The problem really was that by this point Silvio Berlusconi's pot of money had dried up and there was not the ability to invest, meaning Boateng's return on a free transfer (made effective on January 4) was the only acquisition. He ended up making little impact.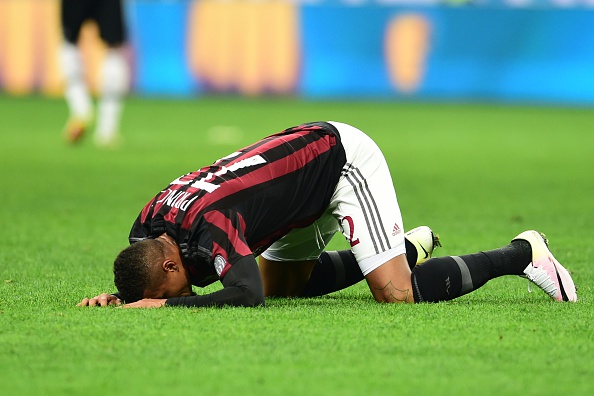 Out: Alessio Cerci, Andrea Petagna, Nigel de Jong, Antonio Nocerino, Suso (loan), Stephan El Shaarawy (loan), Simone Verdi.
The big movements were in the exit department with a number of players no longer deemed useful to the cause shipped out permanently or on loan. Cerci ended up at Genoa, Petagna up the road at Atalanta, Nocerino in America, Suso at Genoa, El Shaaraway at Roma and Verdi at Carpi.
Nothing groundbreaking in truth but some good trimming of the wage budget to get rid of ineffective players, though the lack of replacements is exactly why Milan finished 7th.
---
January 2017
There was an element of urgency heading into the January window of the 2016-17 season as Milan had spent a large chunk of the first half of the season in the top three before falling out one game before the break,
Vincenzo Montella was at the helm and had an established 4-3-3 system that seemed to be in need of some reinforcements up front.
In: Marco Storari (free), Gerard Deulofeu (loan), Lucas Ocampos (loan).
Storari's return at the age of 40 made some headlines but in truth it was the loan acquisitions of Deulofeu and Ocampos from Everton and Marseille respectively that got fans feeling moderately excited, as it addressed both wings and gave some technical ability and speed to Montella's squad.
The Spaniard would score four goals and drew calls from supporters for him to be bought permanently, while the Argentine was a flop though he is now performing well for Sevilla.
Out: Luiz Adriano, Gabriel (loan), M'Baye Niang (loan with option), Rodrigo Ely (free).
There was nothing huge in the outgoing department as Adriano had been reduced to a bit-part player in a system that didn't suit him and Niang left after a frustrating spell where he couldn't nail down a spot no matter who was the coach or what was the formation. Gabriel was loaned out for experience, and Ely departed after a very innocuous couple of years to Alaves.
---
January 2018
The story regarding Milan's 2017-18 season was all about the change in ownership and the massive investment that came in the prior summer, in which the likes of Andre Silva, Hakan Calhanoglu, Ricardo Rodriguez, Franck Kessie, Andrea Conti and Leonardo Bonucci arrived with over €180m spent.
Going into the winter market Milan were 10th in the table with Montella having been sacked and Gennaro Gattuso promoted from the Primavera. Milan would win eight of their nine league games beginning from January 6 though, and momentum began to build which pointed towards a lack of radical overhaul being needed.
Ins: None.
Three teenagers did arrive for the Primavera but there were no senior additions, obviously owing to the copious amounts spent in the prior summer.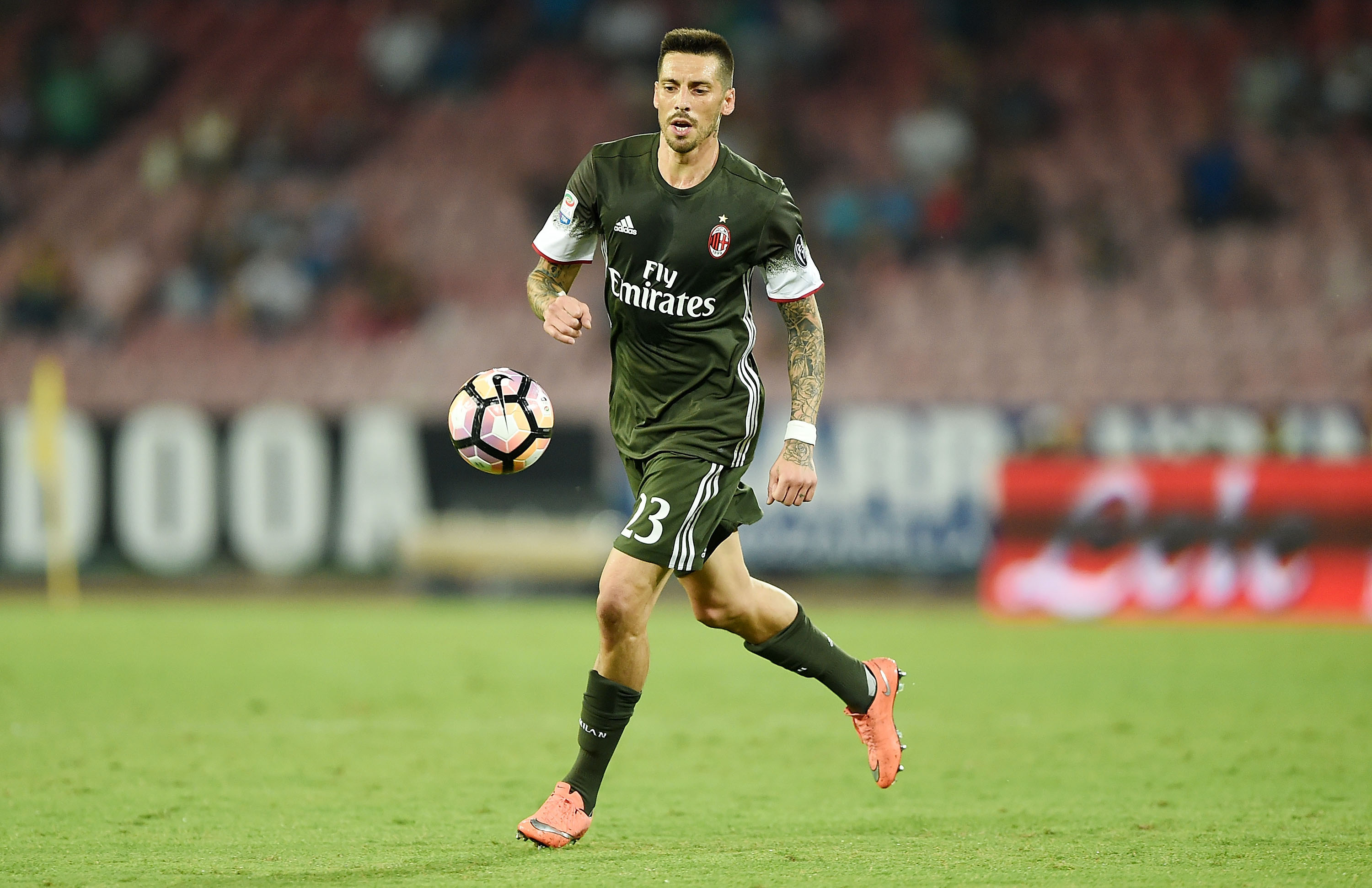 Outs: Jose Sosa, Gabriel Paletta (free), Niccolo Zanellato (loan with option), Gabriel (free).
No big-name departures either, though the Diavolo did raise €3.4m from the sale of Sosa back to Trabzonspor while three out-of-favour players got their moves away.
---
January 2019
Milan were right on the cusp of the top four heading into the January 2019 window, and there was a break of over three weeks until the end of the month to allow the management to do their business in peace.
With question marks surrounding Gonzalo Higuain's future – with the Juventus man having arrived on loan the previous summer – a striker was on the agenda, with fans calling for some creativity from the wing/midfield of Gattuso's 4-3-3 too.
Ins: Lucas Paqueta, Krzysztof Piatek.
The two senior signings (there were some for the Primavera such as Tiago Djalo) arrived for a combined €70m as attacking midfielder Paqueta arrived from Flamengo and striker Piatek from Genoa.
To describe both as 'flops' based on the six months that followed would be very harsh as the former settled in nicely as a left-winger/mezzala, while the Pole would score 11 goals in all competitions in the second half of the season.
However, we all know how things ended up and ultimately both would be shipped out for less than Milan paid for them.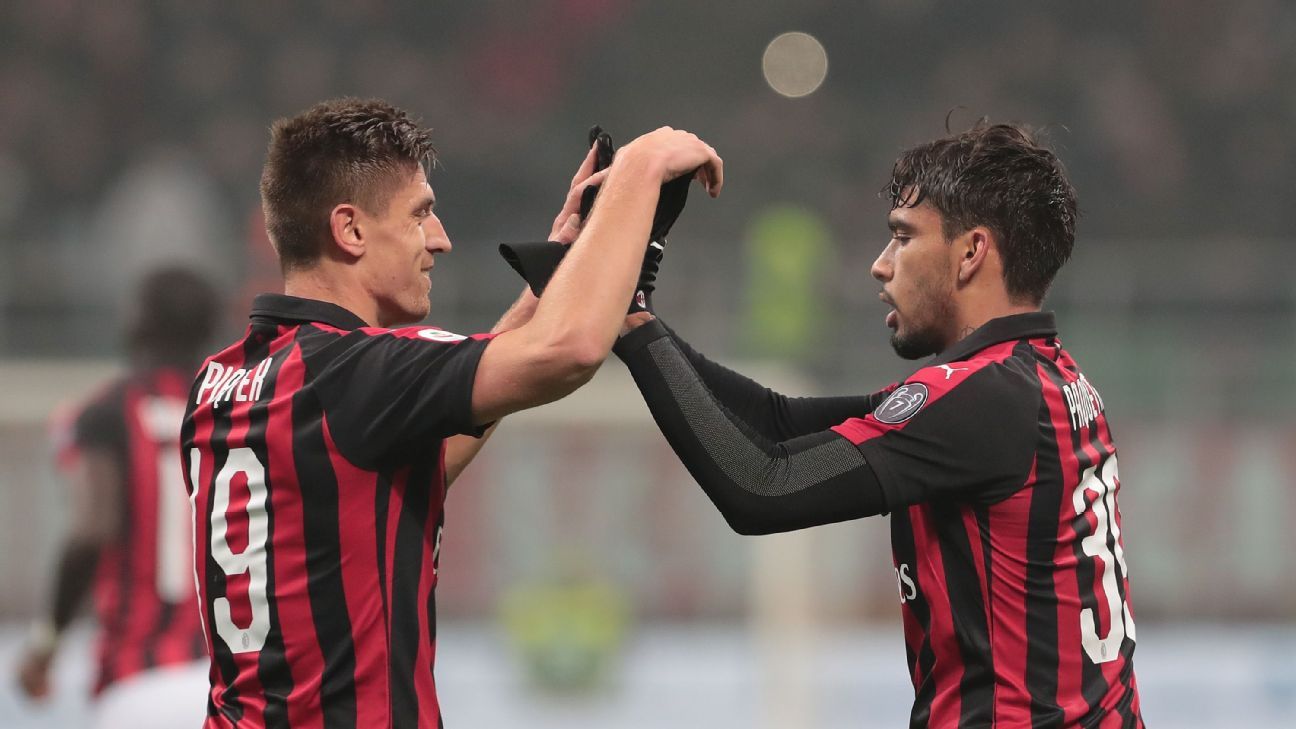 Outs: Stefan Simic (loan), Gonzalo Higuain (end of loan).
The big departure was of course Higuain, who started his time at Milan well but then had somewhat of a goal drought, while in December speculation ramped up that he was Chelsea-bound and that his loan would be ended.
In the end, that's exactly what happened for the Argentine as the Serie A veteran ended up being a major disappointment.
---
January 2020
Finally, the one that is freshest in the memory. Milan went into the Christmas break on the back of a 5-0 defeat at Atalanta with the team in utter crisis and in dire need of leadership to help a psychologically damaged young group.
Milan were 11th going into January having been as low as 16th a few rounds prior as Marco Giampaolo was sacked 111 days in to a failed experiment and Stefano Pioli was hired.
Ins: Zlatan Ibrahimovic, Simon Kjaer (loan with option), Asmir Begovic (loan), Alexis Saelemaekers (loan with option), Diego Laxalt (return from loan(.
Zlatan Ibrahimovic's return had been made official on December 27 and the double swoop of Kjaer and Begovic came on the same day, while Saelemaekers arrived right at the end of the window.
It would be fair to say that the Swede has made a huge impact having netted 20 times in the league alone since his return, while the Dane has been one of the league's best defenders in 2020 and the Belgian is now an almost irreplaceable system player on the right wing.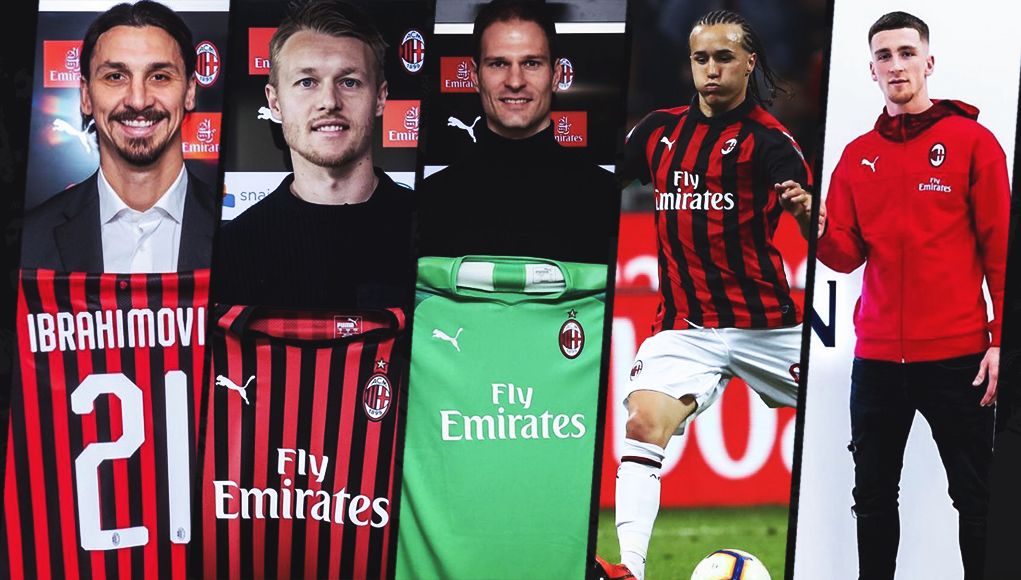 Outs: Gustavo Gomez, Fabio Borini, Krzysztof Piatek, Mattia Caldara (loan with option), Pepe Reina (loan), Suso (loan with option) Ricardo Rodriguez (loan).
As good as the signings ended up being, there was some fantastic work on the exit front too as the management shifted a lot off the wage bill and got some good deals for players deemed outside the project.
As per Wikipedia, Gomez went for €3m to Palmeiras, Piatek for over €20m to the Bundesliga, Suso on loan with option to buy for over €20m (turned into obligation due to Sevilla's top four finish) and Caldara on loan with a €15m option.
A Maldini and Massara masterstroke which has left us hoping that another one is just around the corner.