Recent reports have claimed that Milan have been offered Croatia international and former Juventus striker Mario Mandzukic, who is currently a free agent.
As the winter mercato progresses and the rumours come thick and fast, opinions become divided on who is a good fit for the club and who is not. The latest one concerning Mandzukic has caused a debate amongst Milanisti, so we have weighed up the pros and cons of the potential new signing.
With 24 club trophies won – 18 coming across Europe's top 5 leagues and 9 in Serie A with Juventus – it is fair to say that Mario Mandzukic knows how to win. The 34-year-old is not only a serial winner, but an attacker who knows how to score and provide, with an impressive goal involvement every 197 minutes in Serie A and a goal involvement every 135 minutes in his career.
He adds that extra something a team needs and is a real presence on the pitch, as the Croatian stands at 1.9m tall. In addition, he is someone who commands in and around the oppositions area with great hold up play and provides a real aerial threat, something the team misses when Ibrahimović is absent from the field.
Mandzukic's experience would be welcomed in Milan, and although the youngsters have the club sitting at the top of the table the experience of a winner would give the players an extra boost to compete on all fronts and allow Ibrahimović to manage his work load and remain fully fit.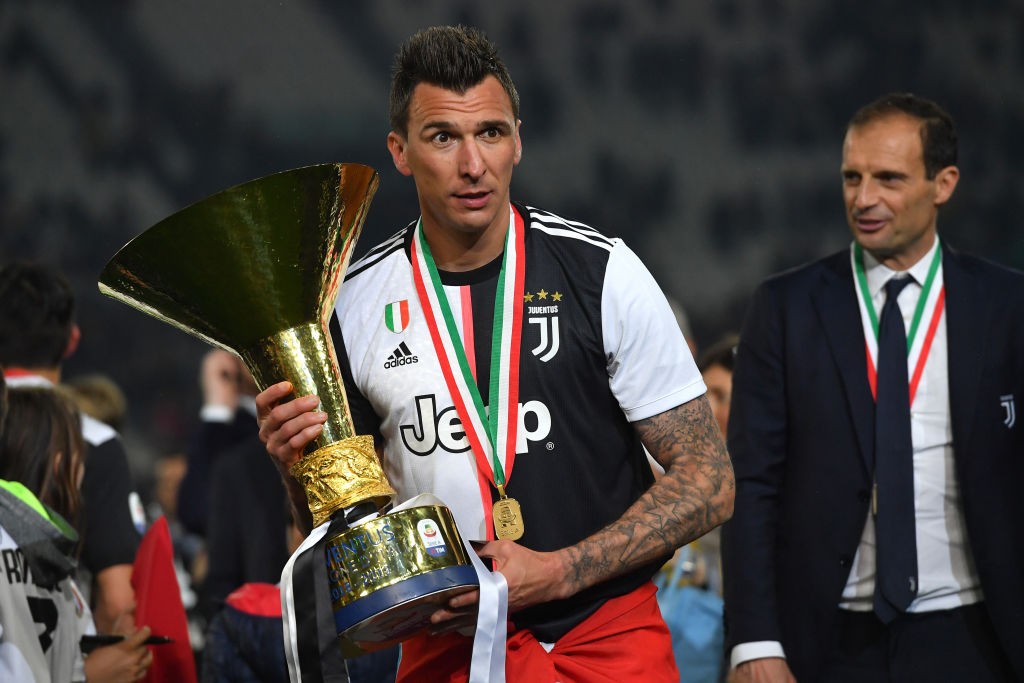 Despite all the positives Mario would bring to the team, there are a few doubts about the potential signing. At the age of 34 and not having played competitive football since March, some concerns will be raised around the fitness levels of the forward.
With a hectic schedule coming up for the Rossoneri, any signings will be needed to come straight into the squad and be available immediately with games being played every few days.
Having recently plied his trade in Dubai – earning a pretty penny too – it is unclear how much he may want in salary terms. A reasonable low-paying contract would suit the Rossoneri, but if Mandzukic was to ask for high wages it would not fit well with the mould they have and would become a potential big risk if it did not work out.
A point can also be made that the last two ex-Juventus players that Milan have signed (Bonucci and Higuain) have caused a stir in the dressing room with their egos and were more of a hinderance than a help. This may be unlikely to happen, but it is still a potential cause for concern considering the great sprit and unity the squad currently has.
Overall, it seems like this would potentially be a good deal for Milan if the formula is right. If Mandzukic signs on a six-month basis with respectable wages, it is a low-risk high-reward signing.
The key to the deal would be adding a one-year option to the contract, it will give the club the security they have his services for another year if he performs well and adds the Champions League experience to the squad that will be needed for next campaign should the Rossoneri finish in the top four.
If he fails to perform and his contract ends it will be an experiment that did not work out, but would not be too detrimental to Milan's finances.
---