AC Milan are exactly half-way through their 2018/19 campaign, and are currently in the midst of a well-earned winter break.
It has been somewhat of an up-and-down season so far for the Rossoneri; the team started strongly and held onto fourth place for a considerable period, before an injury crisis forced Gennaro Gattuso to adapt, and the team struggled through December.
Despite that, Milan currently sit in fifth place, just one point below Lazio in the hunt for that all important final Champions League spot.
Points aside, how does the team rank when looking at other key statistics?
The basics
A quick glance at the Serie A table shows that AC Milan's eight league wins so far this season is tied for fifth-most, while only Napoli (3) and Juventus (0) have lost less games.
Arguably Milan's shortfall this season has been drawing too many games – the seven ties so far this term being the most of any team in the top eight.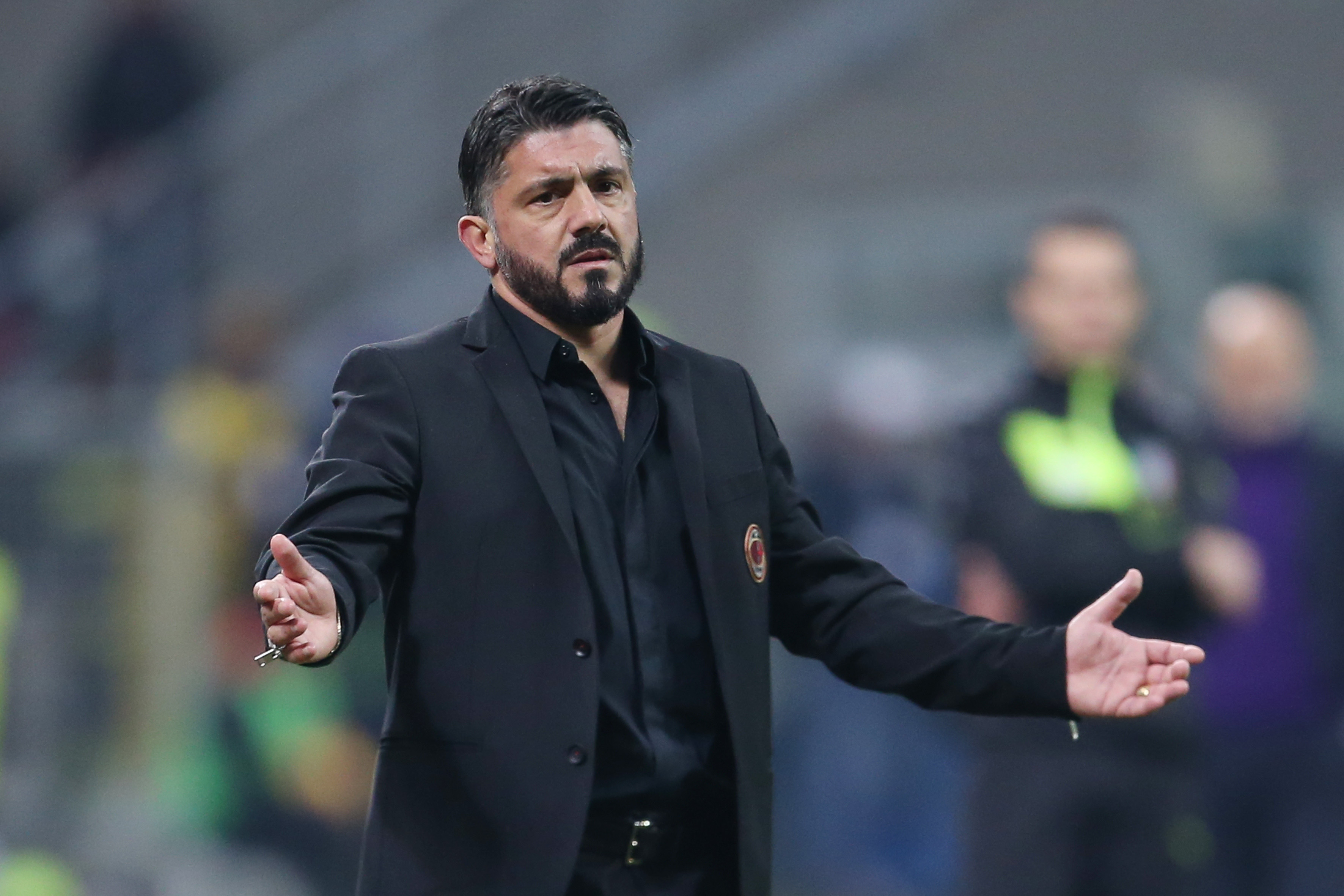 The Rossoneri have also scored the least goals of any top eight team with just 26. For perspective eighth-placed Atalanta have scored 13 more.
Our goal difference is the worst in the top eight too, though Lazio in fourth are just one better off than Milan's +6.
Possession and passing
In terms of average possession per game in the league so far this season, it could be argued that Gattuso's side have some room for improvement. They average 53.6% possession, which is only the seventh best in the league, and predictable behind the likes of Inter (56.2%), Juventus (56%) and Napoli (55.3%) – who make up the top three.
However, Milan should receive praise for their efficiency when in possession, as their 86.3% pass completion rate is tied with Inter for third-best in Serie A. Only Juventus and Napoli (both 86.8%) boast better figures in that category.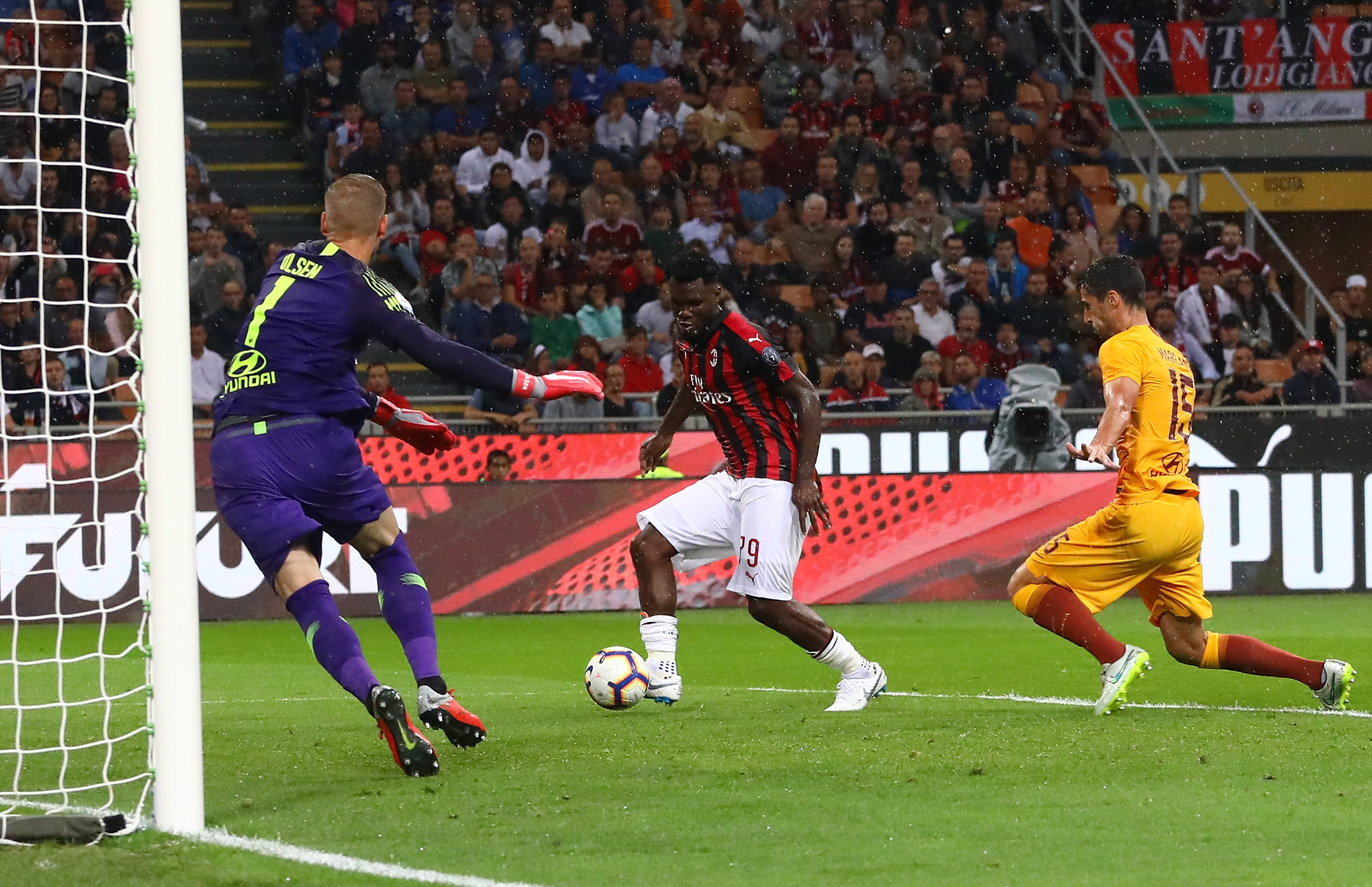 When looking at the number of key passes per game (passes that lead to a chance), the Diavolo once again find themselves outside the top four with 13.5 per games. Napoli (15.5) are runaway leaders in the category, while Juventus (14.1), Lazio (14) and Roma (13.9) make up the rest of the top four.
Interestingly, only Napoli (546) and Inter (518) complete more short passes per game on average than Milan (483).
Shooting and attacking play
When it comes to total attempts, Milan are below only Napoli (18.5), Juventus (18.4) and Lazio (17.8) in fourth with 17.3 shots on average per game. Sampdoria, while being placed seventh in the Serie A table, surprisingly rank all the way down in 18th for shots per game with just 10.8.
The Rossoneri are also fourth when in comes to shots on target per game with 5.4, however this time it's Roma who take top spot with 6.4, followed by Juventus (6.1) and Napoli (5.9).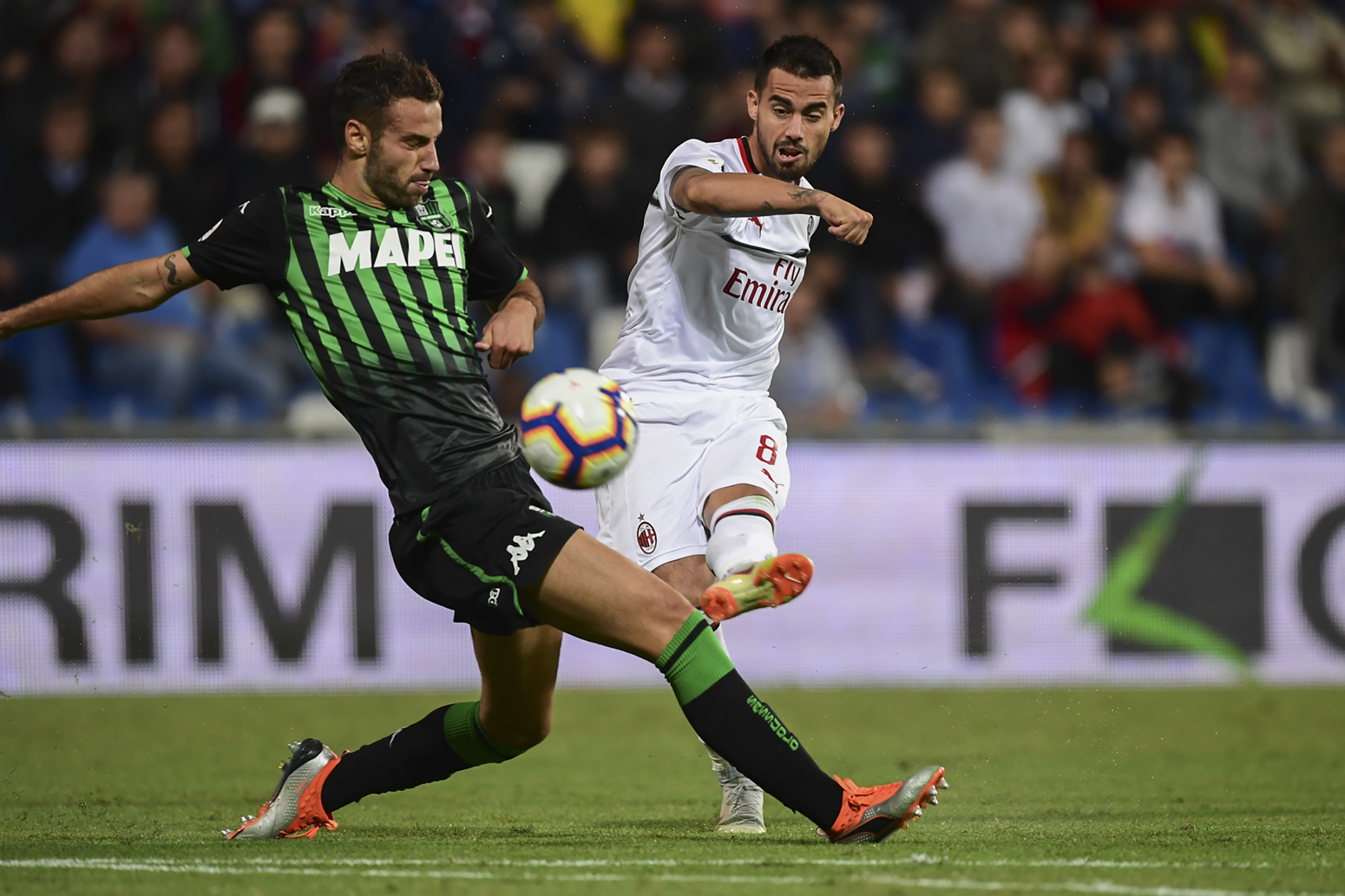 Milan are third in dribbles (defined as ;an attempt by a player to beat an opponent while maintaining possession of the ball') – trailing only Juventus (9.6) and Atalanta (9.1) with 8.9 per game. 
Gattuso's side have won the third least aerial duels through the first half of the season with 12.4 per game; only Sassuolo (11.1) and Napoli (10.8) have won fewer.
Defending
AC Milan have limited opponents to the fifth-least shots thus far, with Torino (11.7), Lazio (10.9), Napoli (10.1) and Juventus (9.9) the four side facing less than the Rossoneri's 11.8 per game.
There are six sides in Serie A who have made more tackles per game; Sampdoria (18.2), Bologna (17.8) and Udinese (17.7) making up the top three, with Milan sitting on 17.2.
In terms of interceptions, the Diavolo are surprisingly down in 18th place, with Inter (9.1) and Frosinone (7.8) the only sides below Milan's 9.3 marker.
Finally – and somewhat shockingly given Gattuso's reputation – Milan give away the least fouls in the whole league with just 10.5 per game.
Goals
The Rossoneri have scored the join-fourth most goals in total from open play through 19 games with 21 – equal to Juventus, Inter and Roma but behind Sampdoria (24), Atalanta (25) and Napoli (28).
Milan have scored the fewest goals in the entire league from set pieces (not including penalties) having tallied just one, while interestingly Inter, Lazio, Juventus (all with 7), Atalanta (8) and Roma (10) – all considered rivals for the European spots – make up the top five.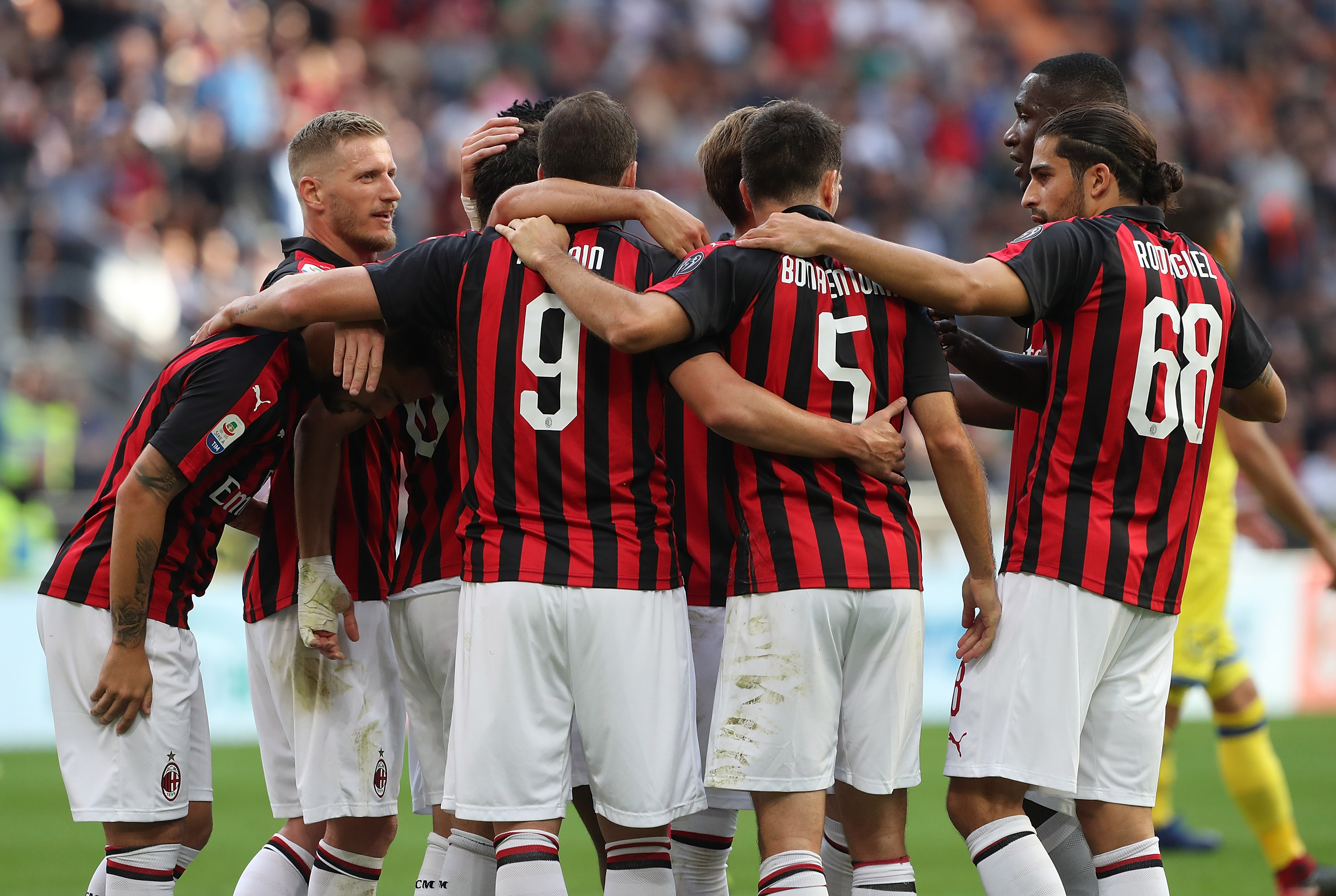 Franck Kessie's penalty against Parma early last month means Milan are one of six teams just to have scored one spot kick, while only Juventus and Sassuolo have managed more than the two own-goals scored by the Diavolo so far this campaign.
Individual
Gonzalo Higuain is Milan's top scorer in the league so far with six goals; Suso is in behind with four while three players (Kessie, Bonaventura and Cutrone) have three each.
Gianluigi Donnarumma is the only squad member not to miss a minute of Serie A action having played 1710 minutes, with Suso (1613), Kessie (1602 and Ricardo Rodriguez (1598) making up the top four.
Assists wise, Suso is miles ahead of anyone else with eight; Hakan Calhanoglu (3) and Rodriguez (2) are the only others to have amassed more than one.
Surprisingly, Cristianin top of the pile for pass completion with 91.8% – Lucas Biglia (91.3%) and Romagnoli (90.8%) the only other to manage over 90.
Kessie has the most yellow cards (5) with Romagnoli and Davide Calabria (both on 4) just behind, while Higuain, Tiemoue Bakayoko and Suso are the three players to see red.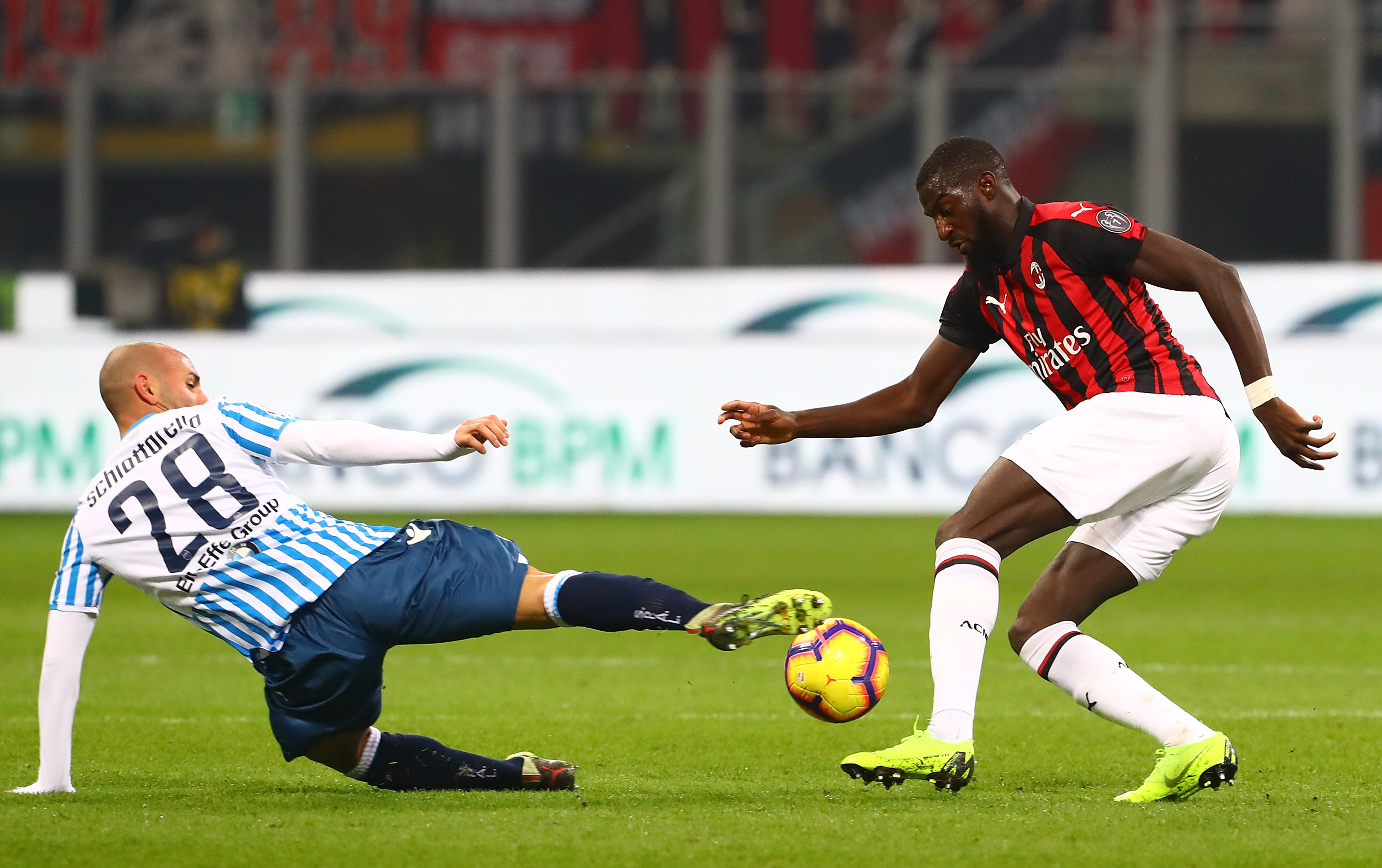 Only three players have totalled over 30 shot attempts this season, namely Suso (58), Higuain and (56) and Calhanoglu (49) streets ahead of Kessie in fourth (29).
Four of Gattuso's side have completed over 800 passes: Romagnoli (833), Suso (886), Kessie (984) and Rodriguez (1039). Suso (55), Calhanoglu (44) and Kessie (33) are the top three in terms of key passes.
Conclusion
A lot of the key statistical areas are very indicative of where AC Milan find themselves currently, and how the season has gone thus far. In many departments the Rossoneri are hovering in and around the top five without excelling in any particular department.
Two key clear points of improvement for Gattuso and his team are set pieces – where there has been very little goal threat thus far – and (in what perhaps may be linked) aerial duels.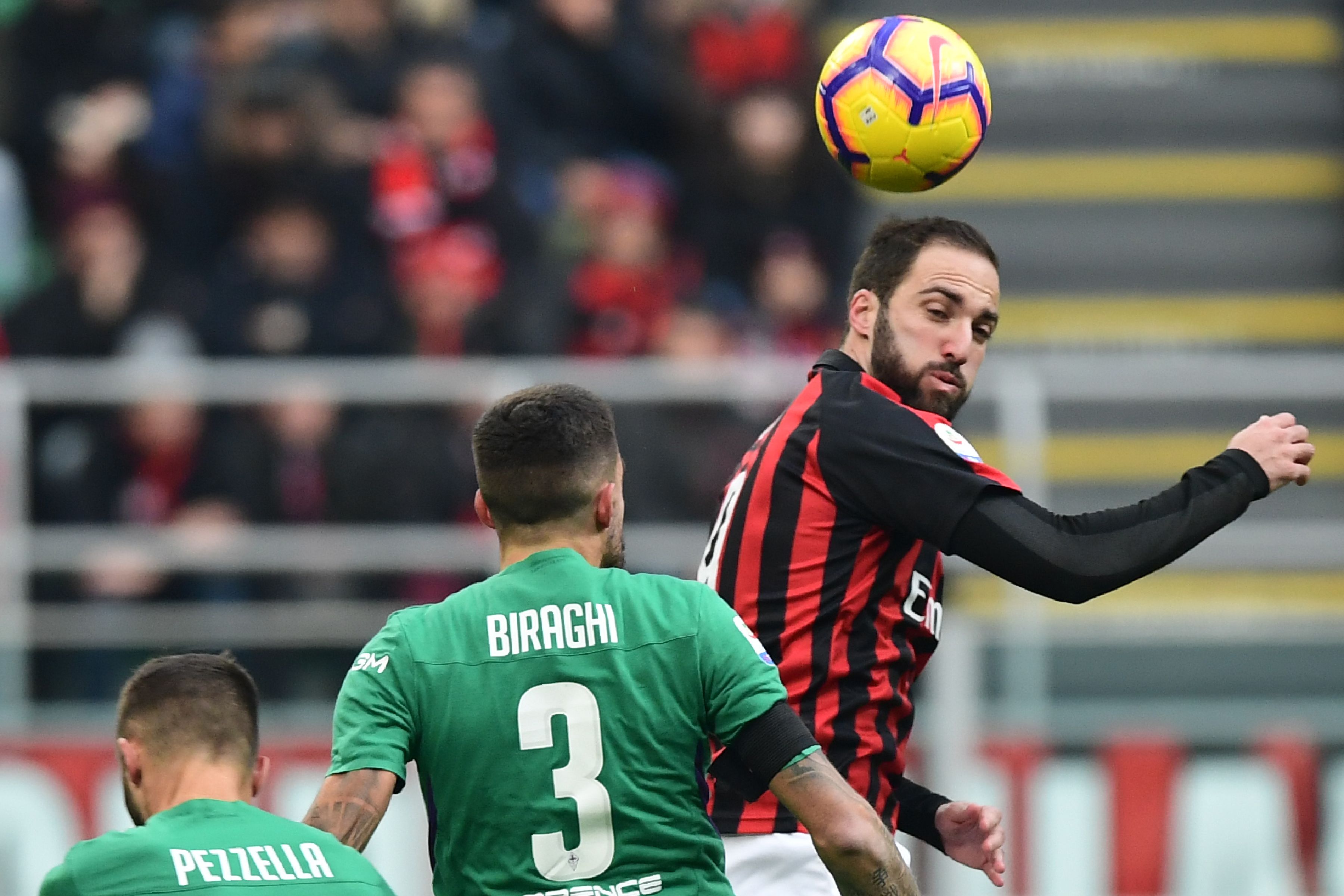 In addition, there is data that suggests that Milan have had plenty of the ball and do well keeping it with short passing, but lack the penetration necessary to provide constant goal threat.
Still, there are plenty of areas where the team is clearly much improved from previous seasons, and Milanisti should take great confidence from that into the second half of the season.