AC Milan are at risk of dropping to 5th place after a disappointing display against Atalanta tonight, in a game that ended 0-0.
AC Milan failed to create any clear-cut chances as Atalanta for a majority of the game sat back to defend their point, shutting down the Rossoneri's attack completely. 
None of the teams started out very well as the game failed to provide good chances, with both teams taking it very easy in the first half, in a combination of poor play from both sides.
However, when the chance came, it was a big one. Alejandro Gomez delivered a great free-kick in the 47th minute that was met by an Atalanta player's head, forcing Donnarumma to make a good stop.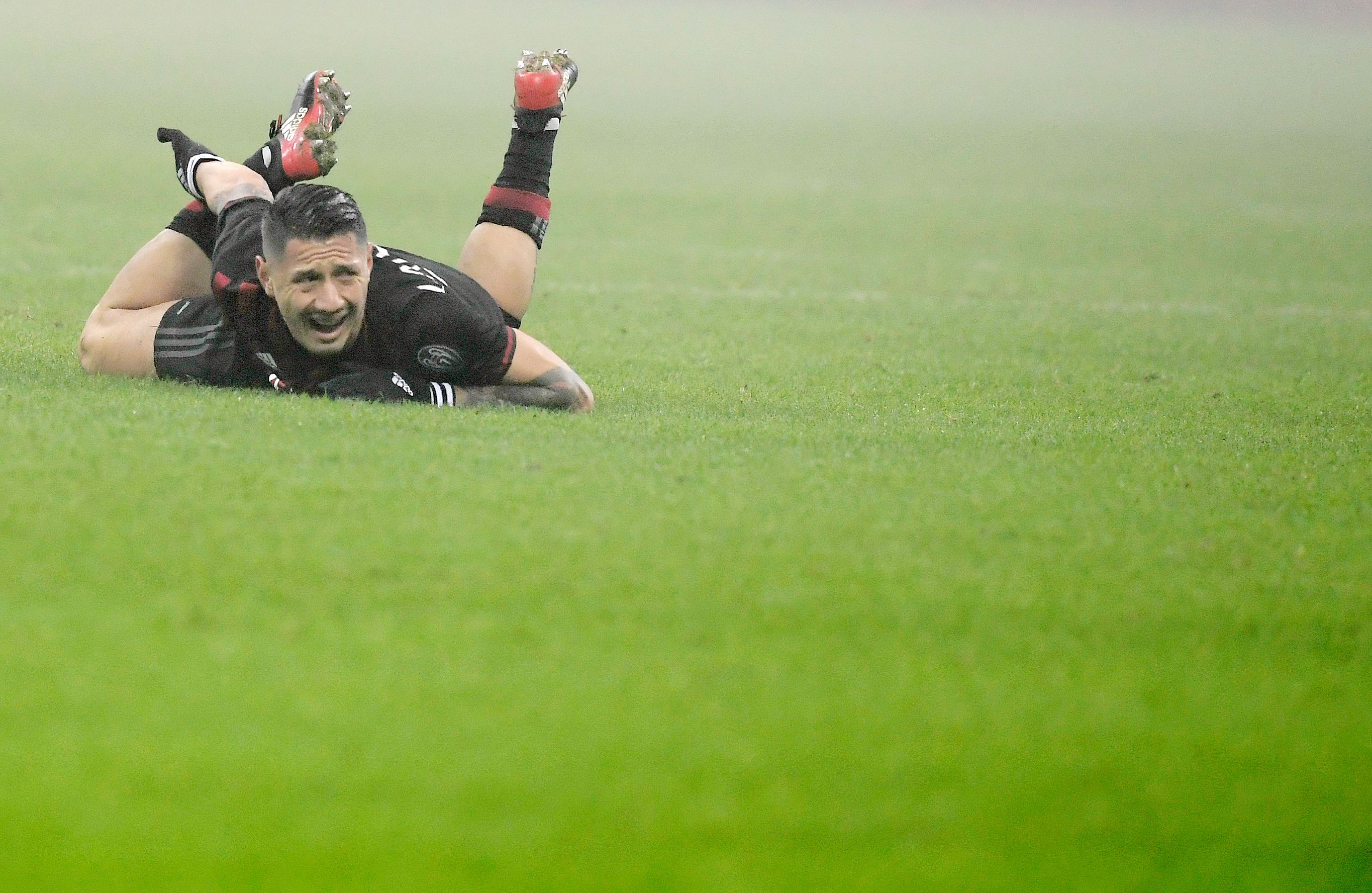 Just after, Antonelli decided to take matters into his own hands with a great solo run along the left-hand side, which was finished up by a screamer that unfortunately, for Milan, struck the post. AC Milan didn't come much closer than that this afternoon. 
In the second half, AC Milan picked themselves up a bit just like they've done many times this season. However, Atalanta's defence remained compact and Milan found themselves in a similar position to in the first half. 
In the 53rd minute, Bonaventura showed his abilities with a great turn, but the shot went way over the crossbar. Just three minutes later, he managed to get a shot away with his left foot that went just wide of the post.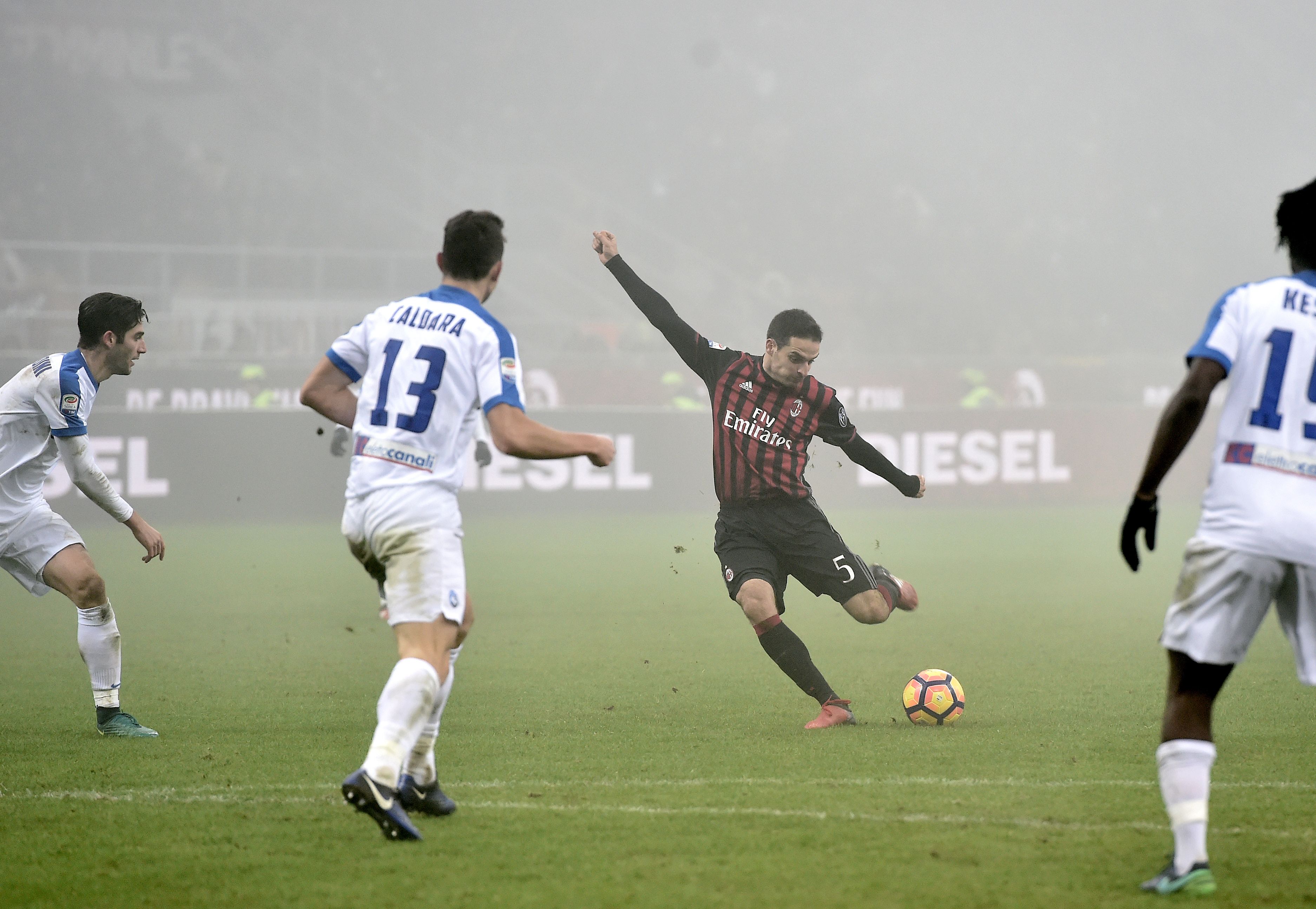 Milan then continued their pressing, in what was the Rossoneri's best period in the game, as Kucka managed to get a good cross in towards goal. Unfortunately, no Milan player was there to tap the ball in. 
On a free-kick nearly twenty minutes later, Lapadula nearly scored as Sportiello failed to collect a somewhat easy ball. No luck for Milan that time either. Montella then decided to bring Bacca, who replaced Lapadula in the 82nd minute. 
Just one minute after making his entrance, Bacca received the ball from a great pass by Suso, rounded the keeper, but Conti was there to clear it off the line. Safe to say Milan certainly didn't have any luck this game as Atalanta then managed to hold on, with the game ending 0-0.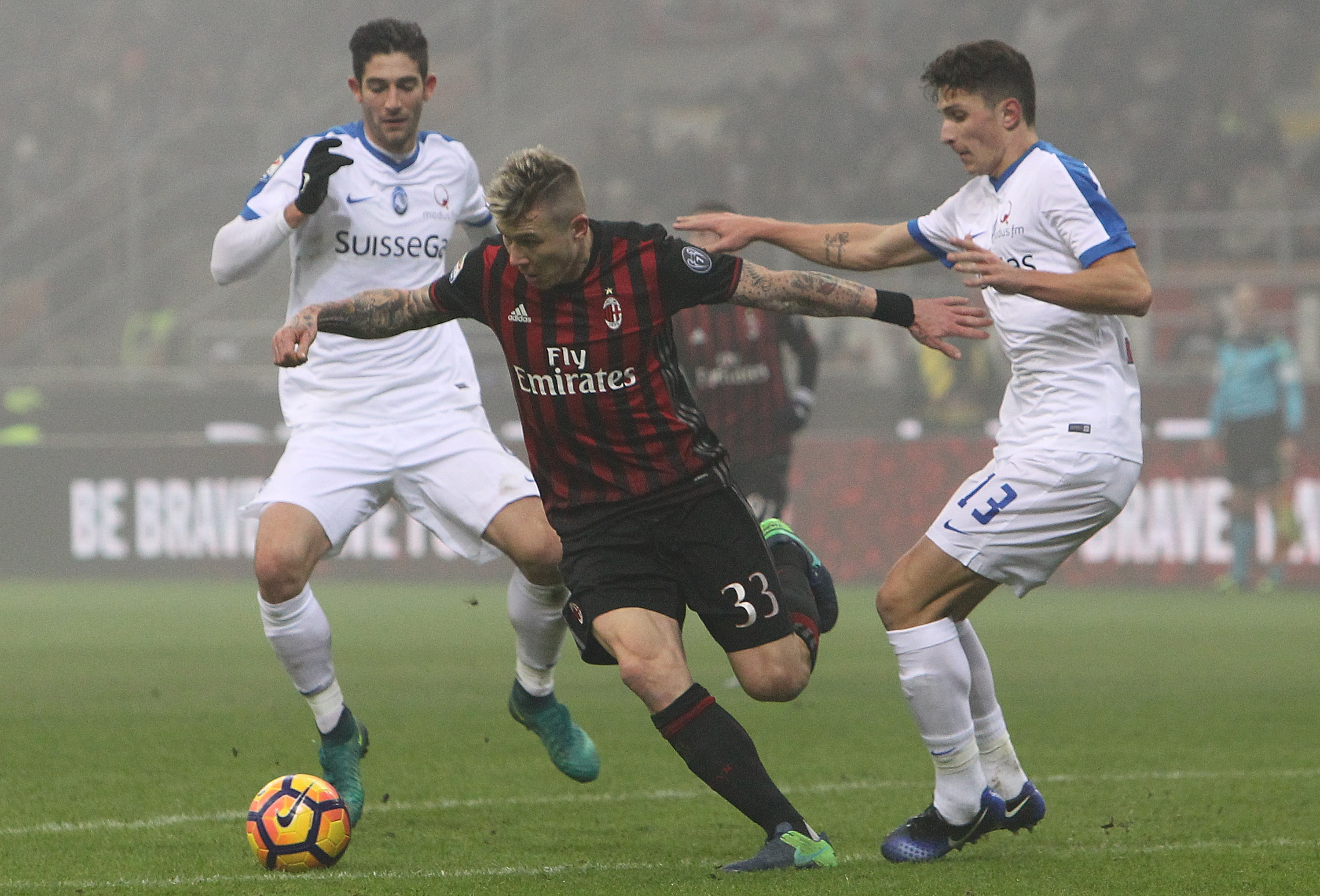 Disappointing, to say the least for the Rossoneri, who now could drop to 5th place in the standings just before the Christmas break. On top of that, Milan today showed that there's still a lot of work that needs to be done, with players such as Suso, Lapadula and Bonaventura failing to hit top gear this evening. 
The next game for the Rossoneri will be the SuperCoppa Italiana final against Juventus in Doha on the 23rd of December.