Gattuso's men failed to impress against Fiorentina and subsequently failed to keep hold of their top four spot, which has now been taken by Lazio. 
Starting Eleven
Donnarumma (6): Didn't have much to do this afternoon, as Fiorentina only had one shot on target. However, the one that the guests did have, ended up in the back of the net. In fairness, though, Gigio couldn't have done anything about that strike.
Abate (6): Solid display from the Italian, who's played as a centreback lately. It seems he's had an upswing in his career, although it could also have to do with the others not performing. 
Zapata (5.5): Good defensively, but he was very frustrating to watch. Kept playing the ball back to Donnarumma, even though there was space to advance, which he needs to do when Milan are under heavy pressure. 
Romagnoli (6): As solid as Zapata defensively, but did better than the Colombian when on the ball. Took the initiative to go forward every now and then which could've resulted in something. 
Rodriguez (6): Just like his teammates at the back, you can't fault him for the defensive display as Fiorentina only had one shot on target. However, perhaps was a bit sluggish when going forward, though he did nearly score twice with two great efforts. 
Calabria (6.5): Although he perhaps didn't contribute as much as he would've liked, I think he did well in an unfamiliar position, filling in for Kessie. Made a few good runs and found Calhanoglu in the first half, whose effort was cleared off the line.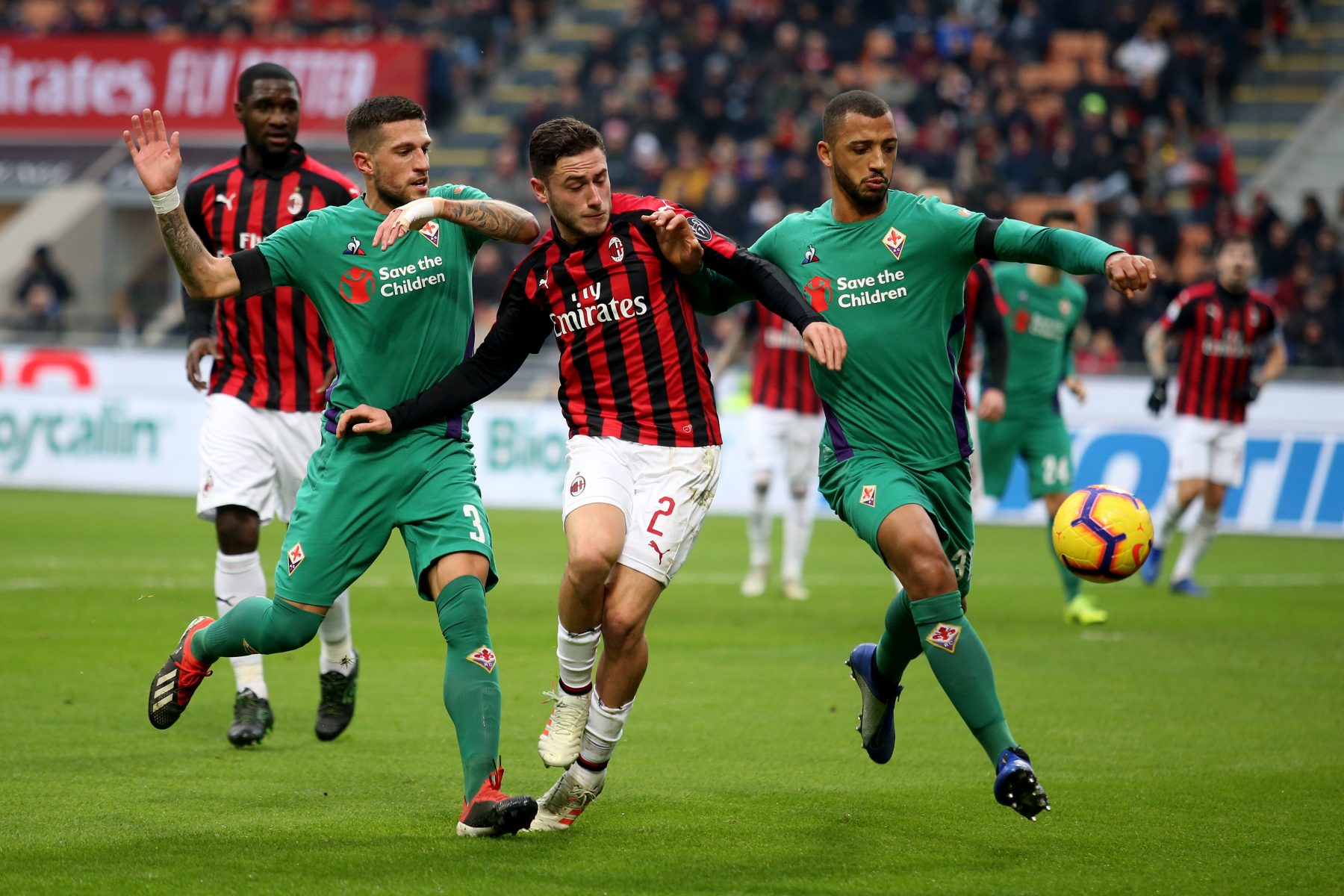 Mauri (6): Did what he had to do, but nothing special. In a time where Milan lacks creativity, he perhaps could've added some more flair to the attack. 
Calhanoglu (6): Very, very unlucky. In the first half, he had all the three chances, two of which he could've done a bit better on. On the third, however, he did everything right, though his effort was cleared off the line. 
Suso (6): Frustrating performance from the Spaniard, as he was almost always surrounded by two Fiorentina defenders. Did do well on one occasion, in particular, though he opted for the wrong option in the end. 
Higuain (5.5): Gets a low rating, but to be fair he didn't have the service to do any better. Had to drop down a lot, but when he did have the chance to hold onto the ball, he often lost it. Naturally, he also held back with his shooting, in situations where he would've slotted it home on a good day. 
Castillejo (5): Very poor. Outmuscled the entire game, and completely failed to make use of his pace and creativity. Was rightfully taken off by Gattuso. 
Substitutes
Cutrone (N/A): Along with Laxalt, he entered the game in the 67th minute. However, given the nature of the game, it would be unfair to rate him. 
Laxalt (N/A): As said on Cutrone.