AC Milan failed to rack up their third consecutive win after being held to a 0-0 draw at the San Siro by Sassuolo.
However, the team was pleasing to watch as they did create chances, but were frustrating in the sense that they amassed 10 shots on target without scoring.
The Rossoneri had a disallowed goal and a potential penalty not given to them which could have made the game different, plus Sassuolo's goalkeeper Gianluca Pegolo was in heroic form and Rafael Leao hit the woodwork twice.
On the 120th anniversary of the club being formed by Herbert Kilpin, it just wasn't to be. Here are five things we learned…
1. Back to reality
Although we mention Krzysztof Piatek a lot, this time around it is worth saying that the Pole is getting sharper with every game and is working towards his former self.
However, the thing he is missing might be good service from both wings as Suso and Calhanoglu are not exactly making life easy for him.
Suso and Calhanoglu have been better under Pioli but we must face facts: if Milan want a competitive team, they need wingers that can make a big impact on the game and provide for their striker, especially if the striker is more of a poacher like Piatek.
2. An opening appears
With the aforementioned struggles that Piatek has due to lack of service, Pioli may find the solution in the form of Rafael Leao.
The Portuguese has been described by some as immature and not capable of providing the same clinical nature in front of goal as Piatek, but at the same time the youngster has a lot of pace and skills that allow him to create chances for himself and his teammates.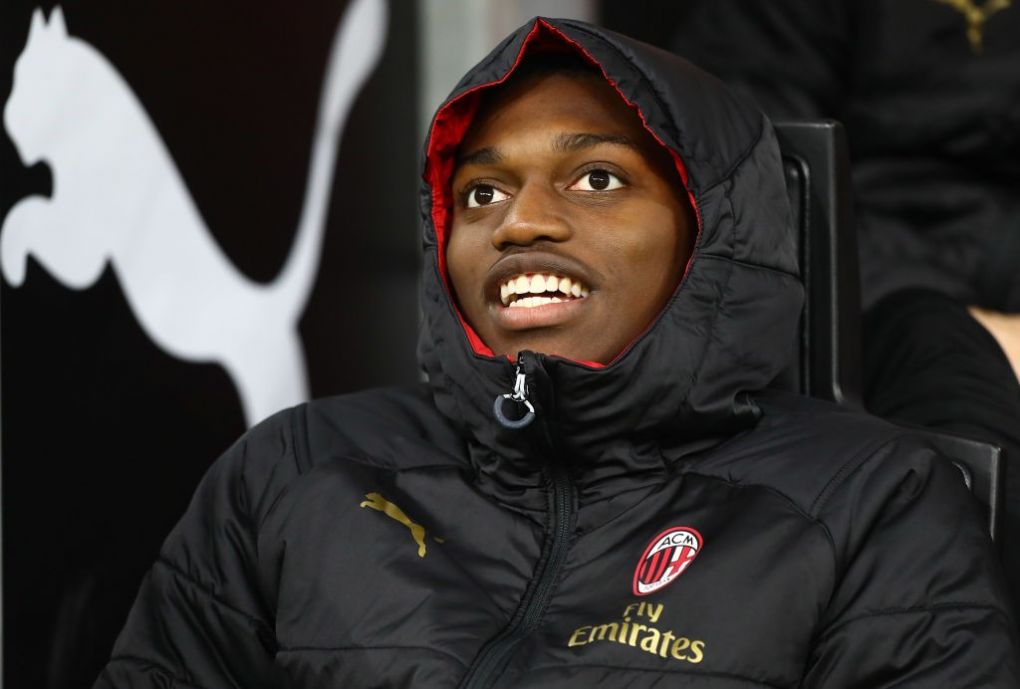 Against Sassuolo the former Lille player came off the bench and managed to have a big impact, hitting the woodwork twice with efforts from distance.
For the time being maybe a change upfront will give the team some advantages or another option might be playing with both Leao and Piatek on the field, however that will require more defensive work from the Portuguese on the wing unless a formation changes is made as well.
3. Time for change in midfield
Franck Kessie was arguably the worst performer for Milan on Sunday night, with his Brazilian team-mate Lucas Paqueta waiting on the sideline for his return into the starting eleven.
With Paqueta's inclusion in the game, we saw some dynamic and impact straight away as the midfielder saw an effort denied Sassuolo's goalkeeper.
However, as the game grew his efficiency went down, but it cannot be denied that his is superior to Kessie in terms of quality, and if he manages to stay fit with no minor injuries he can finally find stability and unleash his potential.
4. Upgrade needed
Despite the clean sheet, it was quite obvious the struggles that Mateo Musacchio had during the game and he was lucky not to be exposed too much by Jeremie Boga's blistering pace – though he did have him on the back foot a number of times.
Pioli will be hoping that Caldara can take part in a few games before the January transfer market so the management can evaluate how well is he performing after the injury and if there is need for another center back.
However, with Leo Duarte's injury Milan will probably try to add another defender, but it will be the question whether that's going to be a big money signing or a depth option.
5. A solution seen in the opposition?
With the team's struggles in the attacking phase and both Calhanoglu and Suso not effective as they should be, Milan should take a look at signing Boga from Sassuolo.
The winger caused a lot of trouble to Conti and Musacchio on the left wing and has been improving a lot in the current season, with his dribbling skills being among the best in the league.
Even if it is not possible in January, Milan can try to learn more about the 22-year-old, who could be a potential upgrade to Calhanoglu and cheaper than trying to find a world class player which is key for the management given Financial Fair Play troubles.