After Lazio and Roma dropped points, AC Milan unfortunately did the same as Torino managed to come away with a scoreless draw at San Siro. 
Straight away, Torino took control of the game, with Milan lying low in the first 10-15 minutes. Naturally, given Torino's attackers, this approach also led to a few chances for the away side, coming close in the 5th minute. Falque's header was brilliantly saved by Donnarumma, who used his reflexes to parry away the danger. 
Roughly ten minutes later, Milan had recovered slightly and started to gain some possession. However, on a counter-attack, Rincon's cross was met by Belotti in the box, who somehow managed to miss the target from close range. 
As mentioned, though, Milan started to get into the game with a few half chances here and there. In the 32nd minute, Higuain broke on the counter, firing a shot straight at Nkoulou. The rebound, however, fell in favour of Cutrone, whose left-footed attempt was saved by Sirigu. 
The first half was a battle, to say the least, and Milan got both of their centre-backs booked, while Torino got two of their three booked.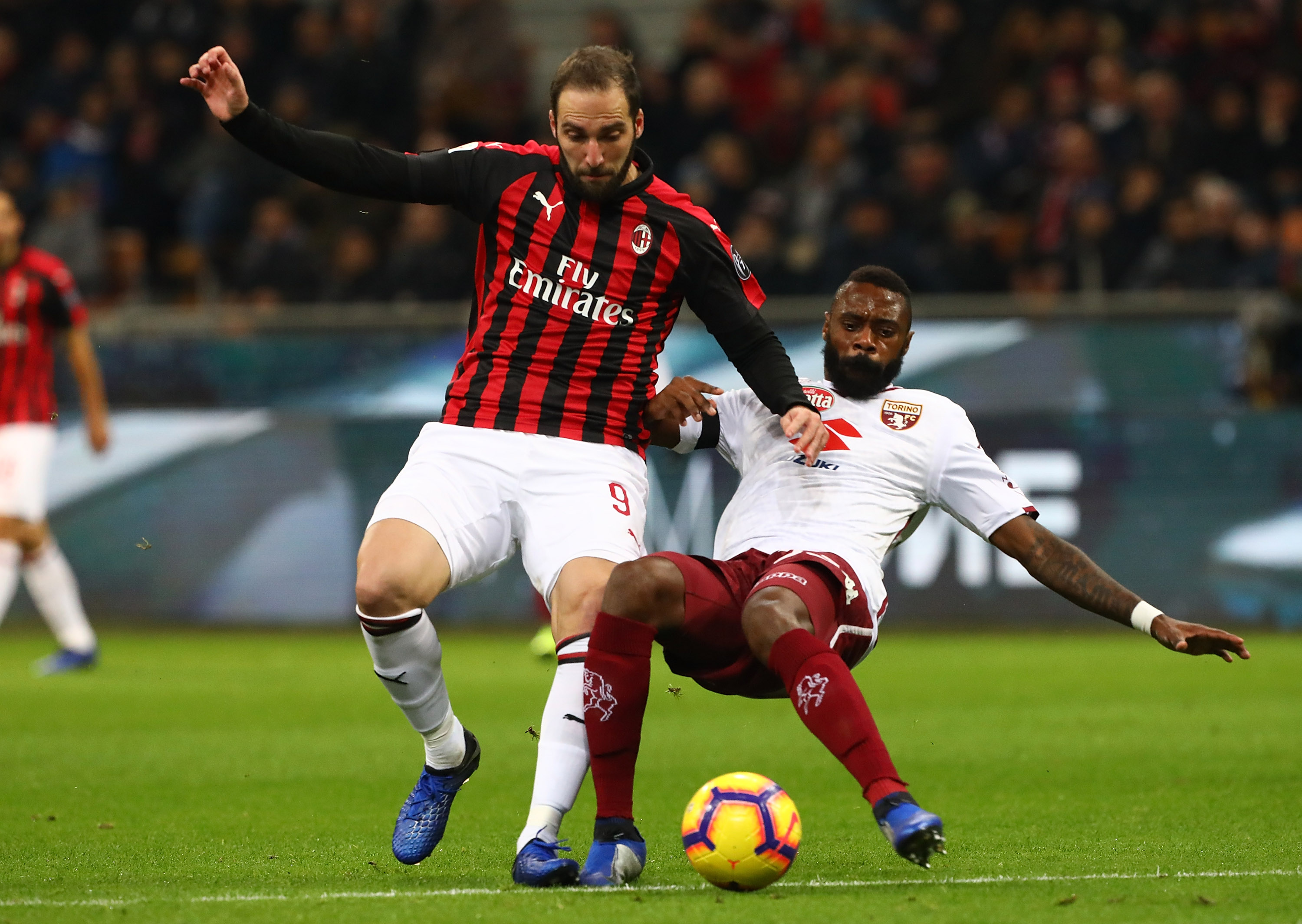 In added time, Higuain brilliantly laid the ball off to Suso on a counter-attack, but the Spaniard opted for his right foot and thus failed miserably with his shot. Just a minute later, the referee went out to check VAR for a suspected handball on Nkoulou. No penalty was given, though, which seemed to be the right call.
The second half started much like the first, with Torino showing that they were at the San Siro to play their game. However, unlike the first half, the beginning of the second didn't really offer any chances. 
In fact, the first one came in the 61st minute, when Higuain played a one-two with Bakayoko. The Argentinian striker eventually found Calhanoglu, who drove it wide of the goal. Ten minutes later, Castillejo replaced the Turk, making a real impact on the game. 
The Rossoneri got some new energy through the substitution and in the 87th minute, Zapata did brilliantly backheeling the ball to Cutrone, who somehow missed from point-blank range, normally a certain goal for the youngster. 
The game finished 0-0, and Milan will feel like they lost two points, although the secured a second clean sheet of the season.