After grabbing an away goal and leaving it all for the reverse fixture, AC Milan were knocked out of the Europa League by Manchester United.
Milan were unfortunate to lose both Rebic and Leao forcing them to play with Krunic as a winger and Samu Castillejo as a false nine. Needless to say that didn't go well and despite being the better side over 180 minutes of football the Rossoneri missed were knocked out of the Europa League. In addition to Rebic and Leao, Calabria was also absent as he has undergone a knee surgery on early Friday.
Despite all the injuries the game started rather well for Milan as they continued where they left off in Manchester and were the better team. The big problem for Pioli however, was the absence of a striker that can finish off the chances created. That was ultimately what cost the Rossoneri as they allowed United to score from the one chance they had whilst at the other end Milan's attacking players were struggling to take the chances.
There were a lot of positives coming from the two games against the Red Devils, but now they will need to focus on the league and maintain their position. Here are five things we learned…
1. Tomori is a must buy 
With Romagnoli's recent absence, Tomori has been given more and more playing time and the Englishman has been impressive throughout.
Against United he again proved his worth, making a few crucial tackles and basically neutralising United's attack for the whole game. Going forward the option to buy on the Chelsea loanee looks like a no-brainer as Maldini is surely satisfied by the the 23-year-old thus far.
2. Different week, same problem
In Manchester, the Rossoneri were playing lovely football, but ended up 1-0 down failing to capitalise on their chances. A week after the same story played out in Milan as the Rossoneri seemed to be the better team, creating chances, but ultimately failing to score them.
While the team had a long list of absentees this problem will have to be targeted in the summer as Milan are looking towards Champions League football where they will need higher quality on the bench as well not only in their starting XI.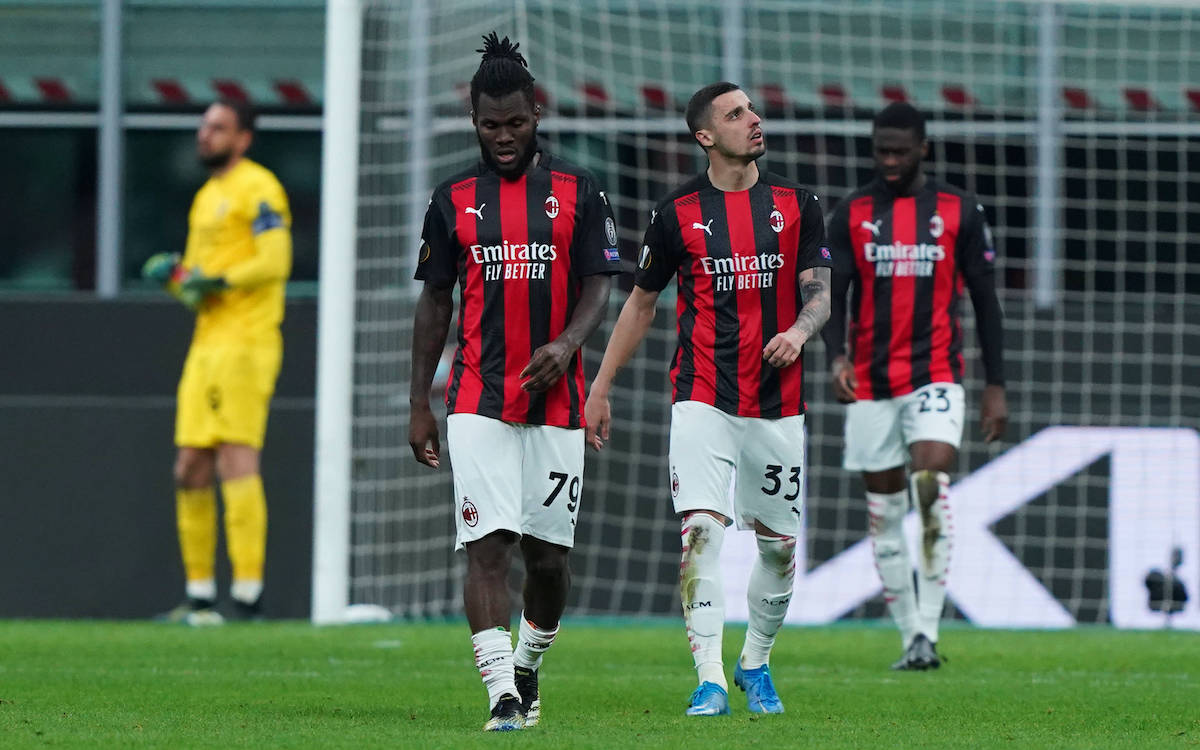 In some positions Milan's starting players and substitutes were both absent, but the team will need to find those missing pieces to make the leap in quality ahead of next season, otherwise it could be a real battle on all fronts.
3. Failing to be the protagonist
It was another rather disappointing performance for Calhanoglu where he didn't really play that bad, but with the expectations towards him – as the leader of the attack given the absences -means it was definitely a bad night for him.
The Turk has failed to step up with Ibrahimovic and other starters sidelines, and has left his superb form behind. This can only be a worry for the management as he has been inconsistent throughout his entire stay at the San Siro with a couple of positive periods under Gattuso and Pioli, but failing to find continuity and lead his team.
With his current contract negotiation hurdles and the high demands he has, it will be a tough situation for Maldini as the 27-year-old has certainly not backed up his demands as of late.
4. Back for good (hopefully)
Finally we saw Ibrahimovic back after a long period in which he was recovering from injuries, and whilst failing to really give Milan the clinical finish they lacked he did get closest to scoring after coming on.
The Swede has played only half of the games this season and his absence was a real issue for Milan; while they managed to compete without Zlatan for a bit, things are not looking particularly great now as the decline has been evident in terms of goalscoring.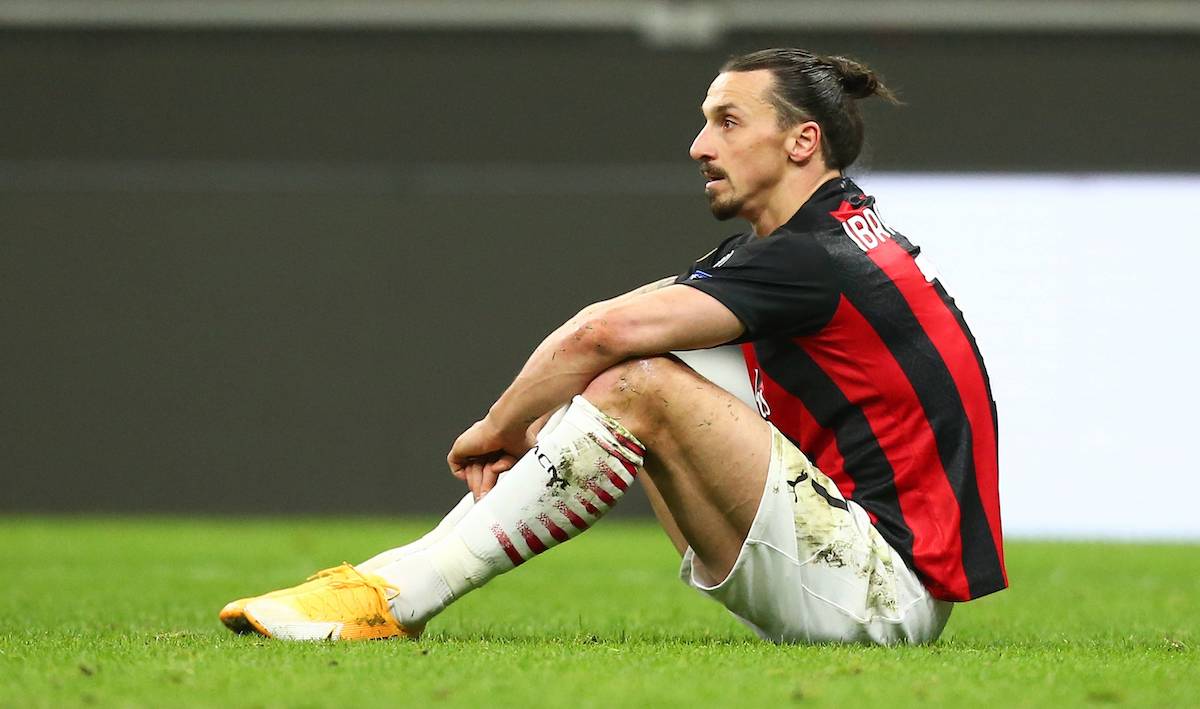 That being said, the Rossoneri are now in a position where they will need to fight for the top four and Zlatan being fit will be key for that as the team is really lacking that player to finish off the chances created.
5. A missing piece
Davide Calabria has had an outstanding season thus far and yet some fans find reasons to doubt and criticise him. However, every time he is absent from the squad we see just how vital he is for this formation and how much is he missed.
The Italian has been rock solid at the back and he has been really good on the ball, going forward and even playing in the midfield when needed. And we have seen against United how much Calabria contributes to the team with both Kalulu and Dalot struggling throughout the game.
After his successful operation, Calabria will need some time to recover, but it will be crucial for Pioli to have him in the big games against Juventus and Atalanta towards the end of the season.