After a 1-1 draw in midweek against Manchester United, Milan had the task of hosting Napoli in Serie A to try and take a big step towards a top four finish.
While Pioli did have some of his starters back such as Theo Hernandez and Calhanoglu we saw Calabria and Alexis missing on the right hand side which was a big problem for the Rossoneri. Rebic was also not fit to start the game and Krunic took his spot on the left.
The game was very open to begin with and both teams ended the game with similar stats and had chances to score, but while Napoli took advantage of one of their opportunities through Politano, while Milan couldn't thus losing the game by a goal to nil.
Losing against Napoli puts Milan nine points behind Inter with Juventus having the chance to leapfrog them if they win their game in hand. That being said, Milan will need to get back into their form from the start of the season as a lot of teams are dangerously close to them now and the top four race will be a rough one.
Here are five things we learned…
1. Trouble on the right side
With both Calabria and Saelemaekers unable to start the game we saw a lot of problems on Milan's right-hand side. Dalot had a tough evening again as Napoli tried to target that area throughout the whole match through Insigne. Samu Castillejo was better than his team-mate, but was still not as efficient as he should have been.
That being said we saw how crucial is for Milan to have Calabria and Saelemaekers fit as the depth on that side is not favourable for Pioli. The chemistry isn't there, there work rate isn't there and even the creativity is so sorely lacking. Alexis came off the bench and showed in a brief spell what he brings: energy and the desire to make things happen.
2. Positive return for Gabbia
The last time we saw Matteo Gabbia in action was in the middle of December last year and finally the youngster has recovered fully. He started the game as Kjaer wasn't feeling well physically before the match, but Gabbia did a good job a the back and partnered well with Tomori.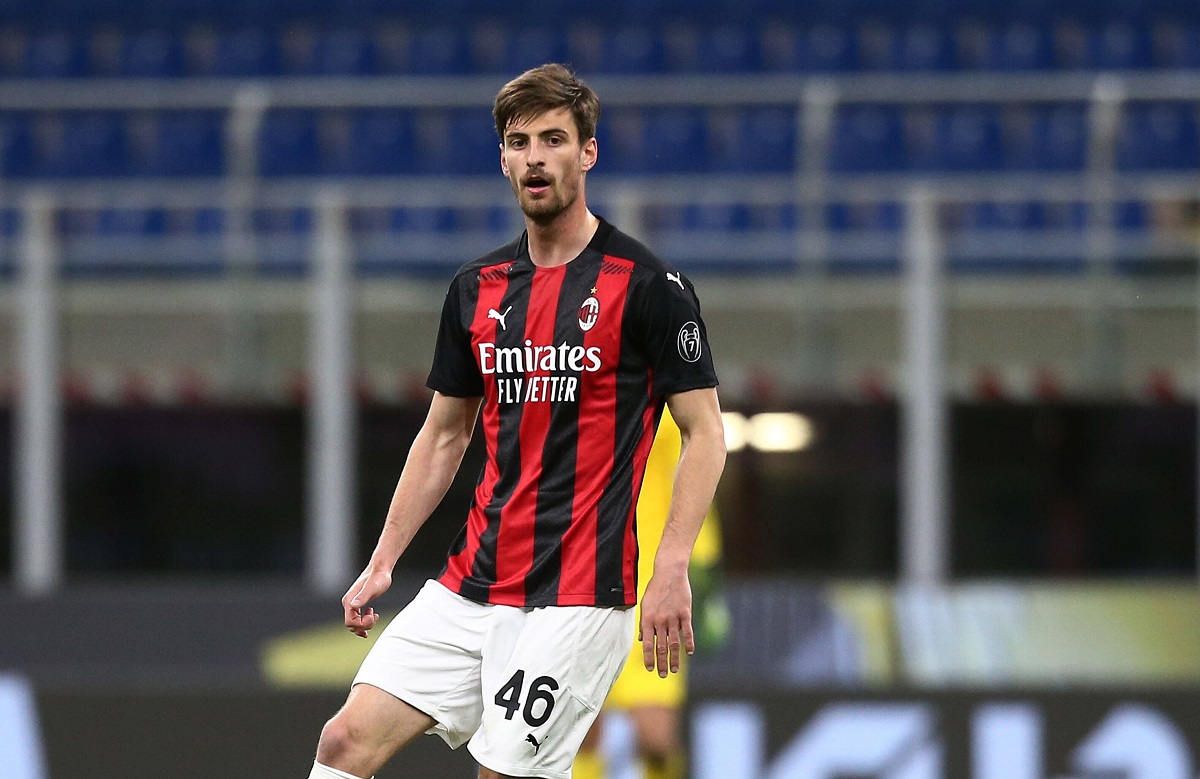 Despite the loss, Milan's defence was good for the majority of the game excluding Dalot, but it can only be positive to see Gabbia do well after such an absence of the pitch. Tomori also deserves a nod for this because his recovery pace allowed the Italy U21 international to look more confident at times.
3. The growth continues 
It was another good display by Sandro Tonali as the youngster looks to have finally left the struggles behind him. It's looking like he has finally adapted to Milan's formation and playing in a double pivot with the Italian having constant growth in his game for the past few weeks.
While Kessie was a bit quieter, we saw his midfield partner be more responsible on the ball and he has been very good in the build-up phase for his team. It also worth mentioning that he work rates have been improving dramatically since the turn of the year and he has been quite solid defensively to help out his centre-backs.
Tonali was also causing a lot of trouble from set-pieces as the Italian is growing into a more complete midfielder with every game.
4. Duo disappoints
It was yet another game in which we barely saw Rafael Leao and Hakan Calhanoglu make an impact at all. The Portuguese forward has the excuse of playing out of position whilst the Turk has been out for two games due to a minor injury, having had Covid before that.
However, Hakan has also asked for a major wage increase and has failed to step up and take on responsibility even before his injury, except a run of five good games in Serie A and a couple of good outings in in the Europa League qualifying stages.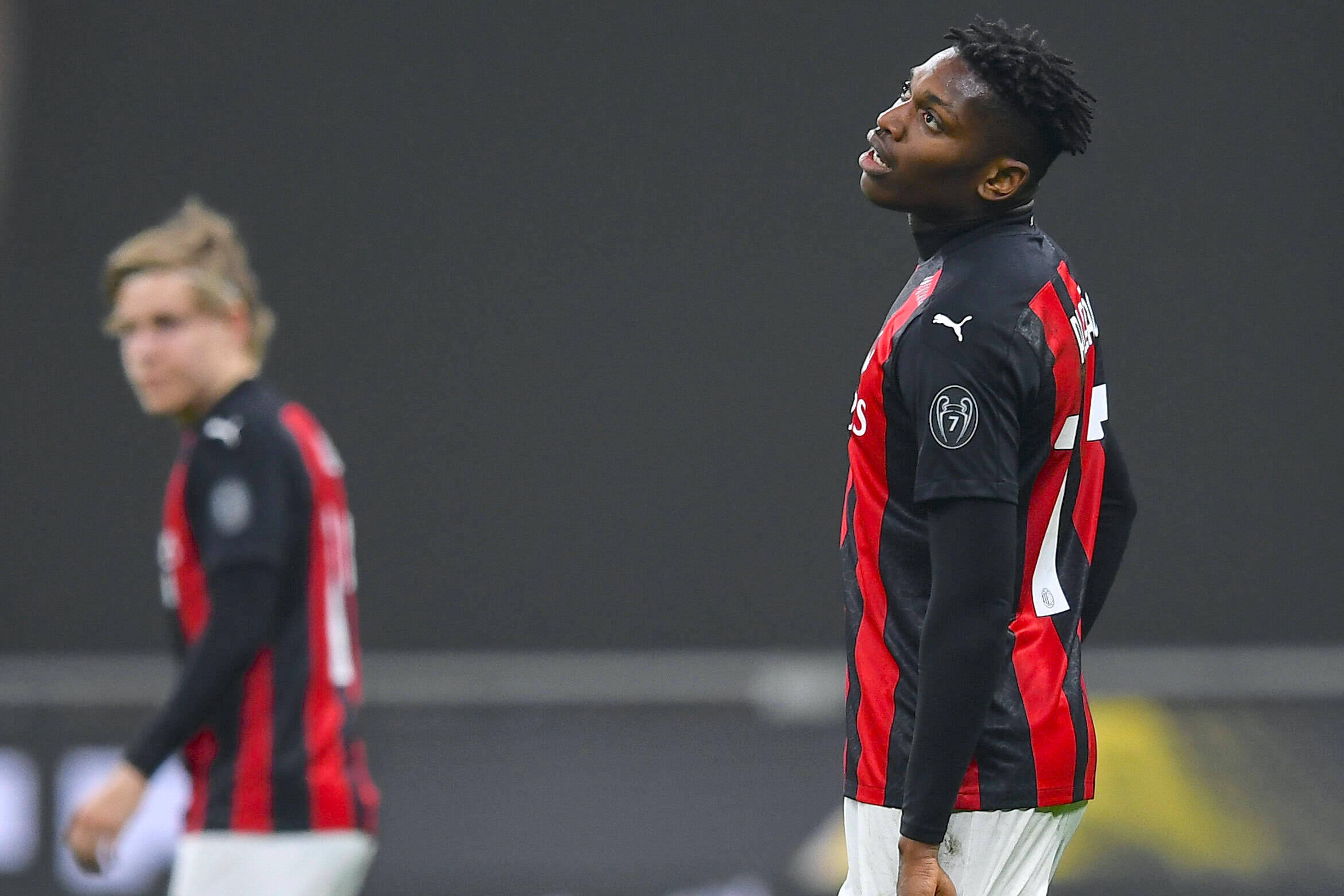 Leao, on the other hand, has again lost his continuity and whilst playing out of position he has had a few very good chances from close range to get himself on the scoresheet, but has failed to do so. Obviously he is still very young and has shown his talent as we have mentioned on several occasions, but he isn't showing the needed attitude and that is worrying.
5. Attacking overhaul needed
The weapon that Milan had since the restart of last season seem long gone as the Rossoneri are having some serious troubles in attack. It is not to say that the team doesn't have the quality up front as there were a lot of injuries throughout the season and the players could not find continuity to begin with.
However, the right wing position has always been a problem as Saelemaekers is the only real option considering Castillejo hasn't shown anything impressive this season, but even Alexis is not of the quality a side competing for trophies would need thus making that winger position a summer priority.
On the left, Rebic has had a lot of injuries and simply couldn't get going this season which is a worrying sign, but the Croatian has shown glimpses of his brilliance when fit. Leao is another left winger, but has been used as a striker for the majority of this season and has failed to adapt, but Pioli doesn't really have a choice. We are yet to see if Leao can be better and more consistent on the left side. Finally, Hauge has been rather uninvolved this season, but add to the depth on the left as that side of the attack is looking good, but needs consistency going forward.
Finally the striker position is probably the one to worry about. Yes, Zlatan Ibrahimovic has been phenomenal whilst on the pitch. The problem is that he has been absent a lot and while Milan kept their good run without him for a while, we can finally see that to be unsustainable.
Winter signing Mario Mandzukic hasn't really feature a lot since his arrival – 158 minutes in total in fact – so having one striker at 39 years old and another turning 35 in two months appears to be a gamble.
The management will need to seriously think if they can compete going into next season especially if they have to play in the Champions League on a tight schedule. As we said, as phenomenal as Zlatan has been when he is playing, he has only played half of the Serie A games and that is a huge blow for Milan with things probably not going to get better for a player turning 40 soon.
---
Want more Milan? Check out our podcast, take a look at our shop and join in the discussion over on the Rossoneri Discord!