After the embarrassing collapse against Roma at the weekend in which AC Milan dominated for 85 minutes but then conceded twice to throw away a win, the chance to respond came a few nights later in the Coppa Italia against Torino.
Stefano Pioli rested a lot of his starters which meant the likes of De Ketelaere, Dest, Pobega, Vranckx and Gabbia all had the chance to start the game. Unfortunately for Pioli, they were all subpar and offered nothing to help their team win the game.
The game ended a goalless draw even after Milan were a man up for 20 minutes after Djidji earned himself a red card, but  Milinkovic-Savic kept everything out that was thrown at his goal while there was also some wasteful finishing.
Torino hit Milan on the counter in the second period of extra time as the home side pushed for a winner, and Milan were unable to respond in the remaining time as the Granata went through. Here are five things we learned from the game…
1. De Ketelaere remains an enigma
The Belgian got his start and this was supposed to be the game in which he took on a bit more responsibility, but he ultimately failed to deliver. There is the argument that the players who started around him were ultimately not from the starting XI so he had less quality service, but eventually most of those players were subbed on and yet De Ketelaere drifted in and out of the game.
It's a big issue for Pioli and we've seen similar first seasons for the likes of Leao and Tonali, but the youngster is really struggling to produce even a moment of genius at this stage and the result of the game won't do any favours for his morale.
2. Summer window scrutiny
We are halfway through the season now and it's probably fair to start judging the summer transfer window at this point in time.
We already mentioned De Ketelaere and his struggles, but he's not alone. In terms of expectations the playmaker was the one meant to make a difference, but even his compatriot Divock Origi has managed just one goal and can't seem to stay fit. When he has been fit he certainly hasn't been pleasant to watch.
And then there is Dest, who started against Torino has had some good moments, but is yet to really establish himself it would seem and it's more than obvious how much of an upgrade Calabria is.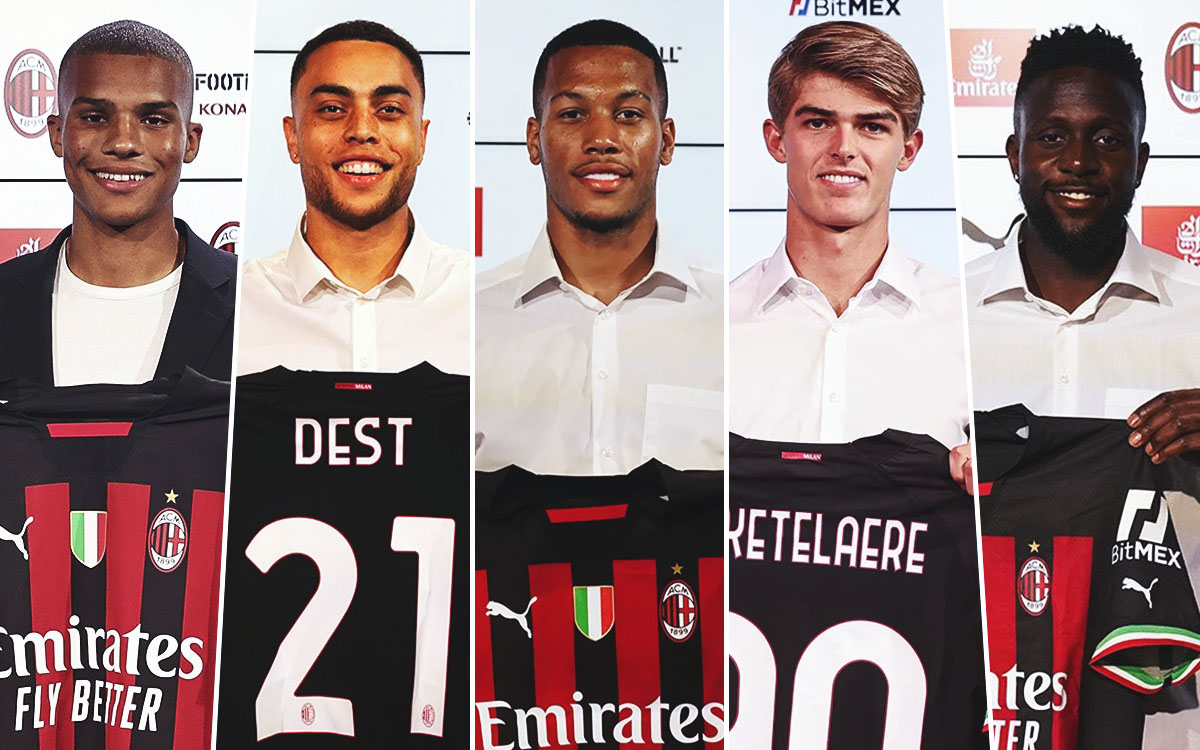 Vranckx also started the game and he's been fairly consistent if we are being honest, though he didn't have the best of games and has been just recently given more playing time. As seen against Roma when he gave away a foul before the 2-2 goal, his age and experience – or lack thereof – are obvious.
We can go on about Yacine Adli and how he has barely played, but the point is that the summer transfer window did not offer any solutions whatsoever to Pioli and he is once again forced to produce wonders with the limitations around his squad.
3. Disastrous departments
Out of all the players in midfield and attack, it's probably just Tonali that had a positive display. Dest seemed lost at left wing-back and Vranckx didn't look much better either. Pobega and Saelemaekers were a tad better on the right, but ultimately offered very little as well.
De Ketelaere didn't really manage to impose himself in the game and it seemed like all he does is pass the ball back right after receiving it as he didn't look like he wants to take on the responsibility.
Brahim had his usual good moments showing of his technique, but then in the final third he was not efficient yet again. This just highlights the really sub-par depth that Pioli has to work with and despite all of these playing being young and having potential, they're just not quite there yet.
4. Struggles persist
After seeing the difficulties in attack, Pioli subbed on Olivier Giroud in the second half, but the Frenchman yet again failed to impose himself in the game.
He tried a lot of flicks that just seemed unnecessary as they were not efficient at all., and often resulted in Milan losing possession as they looked to build pressure. His usual good link-up play was also not there and he was not able to help his team find the back of the net.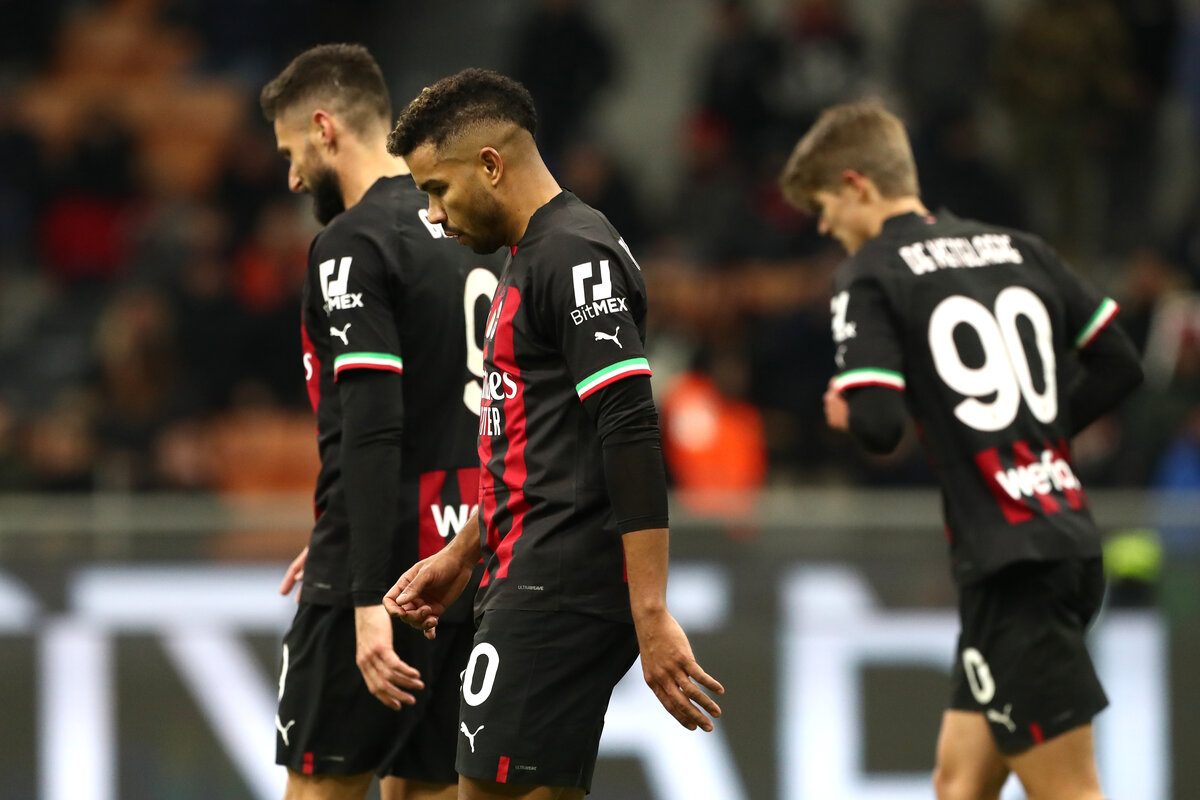 It is a bit worrying for Pioli especially since the 36-year-old has appeared to be suffering from a fog of sorts since returning from the World Cup. We've talked about the fatigue he might have, but as we've seen with De Ketelaere up front there no other options in attack at the moment, meaning he needs to get firing.
5. Little impact
Whilst we could have expected more from Giroud, it was more surprising the little impact that Leao, Theo and Bennacer had on the game.
The Algerian looked nothing like himself as he struggled to dominate the midfield which was probably expected especially since the Rossoneri were a man up and the objective was to get the ball into the final third as soon as possible.
Rafa tried to make something happen, yet he too was missing that final touch. He also insisted on going central which did not help as Torino were defending with lots of bodies in front of goal, resulting in the Portuguese winger often firing way wide while going for the spectacular.
With Theo Hernandez on and a man advantage, it was fair to expect to see Frenchman bursting forward and cause a lot of trouble, but it was not happening for him on the night.
He skied a couple of shots and didn't really threaten going forward, which was disappointing to see given his usual exploits. He curled an effort wide on his left foot just before the referee blew for full time, which was a fitting symbol of how the game went.