Milan lost another important match and gave away all three points to the Italian champions on a cold Serie A evening at the San Siro.
It was a somewhat watchable performance until Gonzalo Higuain's second goal, but after that the will to do anything with the result seemingly faded away and Massimilliano Allegri's men completely controlled the match.
Starting XI
Gianluigi Donnarumma (5): Not much to say about Donnarumma today. Both goals were great finishes from Higuain. Otherwise the young goalkeeper was rather untested throughout the game.
Cristian Zapata (6): Surprisingly OK, despite him being one of the worrying points in Milan's lineup. Could have perhaps done slightly better during the first goal, but it was a solid performance from the Colombian.
Alessio Romagnoli (6.5): The best out of today's center-backs. Solid at the back, good in the build-up. He has been looking as his usual self in the past couple of games.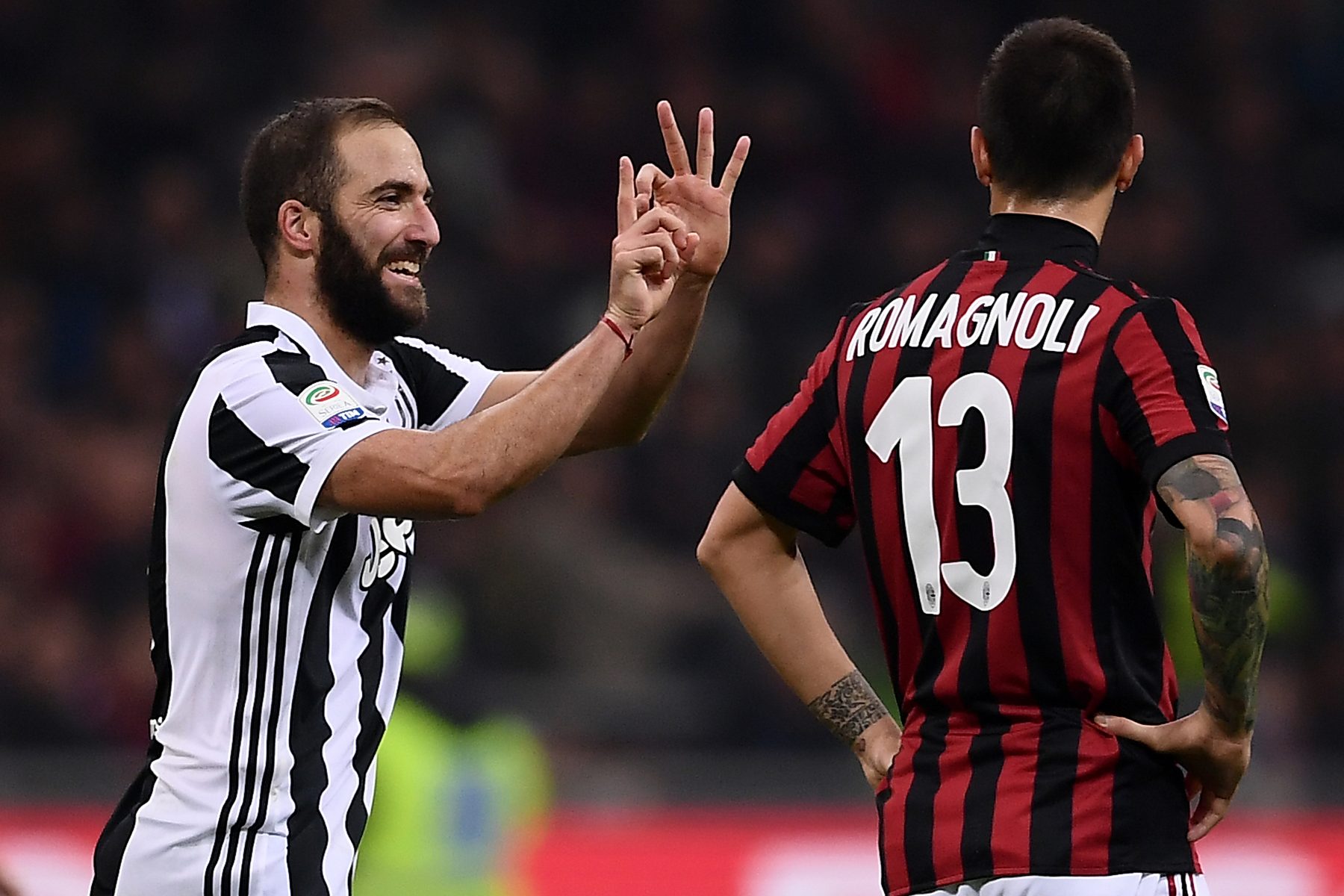 Ricardo Rodriguez (5): Rodriguez, however, did not look like his usual self. It is quite evident that the center-back role is an unnatural position for him and he should be played in his natural role. He looked very lost on the pitch, though he created Milan's biggest chance in the first half.
Ignazio Abate (5.5): An almost non-existent performance from today's captain. He looked very bad going forward, but somewhat fine defensively.
Franck Kessie (4.5): Not good from Kessie, not good at all. Many misplaced passes from the Ivorian international, who just doesn't seem to be capable to return to the performances from the beginning of the season, when Milan fans thought he was the club's best summer signing.
Lucas Biglia (4): Horrible performance from the Argentinian, who looked lost as he did against Chievo. He had his occasional moments of flair, but overall he made many misplaced passes and was a huge liability defensively. His defending during the first goal was embarrassing.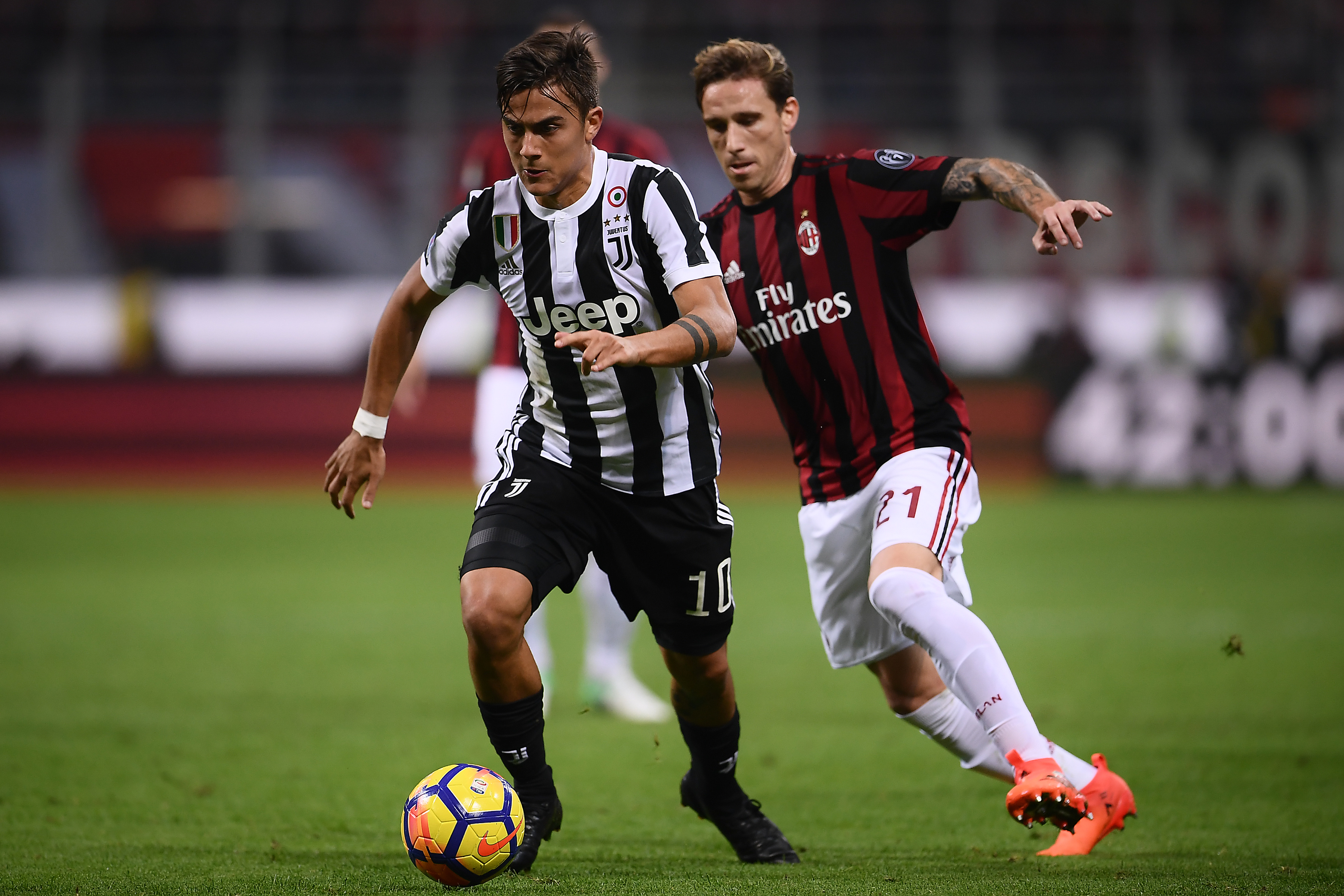 Fabio Borini (5.5): A solid performance in the left-wingback role, but much worse when deployed on the right after Abate's substitution. He is good in doing the simple things, which is why he looks surprisingly OK in the wingback role, however, he got really humiliated by Asamoah during the second goal.
Hakan Calhanoglu (4.5): Really hard to say what the Turkish midfielder added to Milan's game today. I'm gonna be honest that I find it difficult to remember a dangerous moment from in contrast with Suso for example.
Suso (6.5): Good, but not decisive enough. However, it was quite clear that Juventus players kept an eye on the Spaniard very well. But as always, he was the one moving the strings in Milan's attack.
Nikola Kalinic (4): Bad from the Croatian striker. His off-the-ball movement was good, but he was absolutely unable to capitalize on the important occasions he got. His miss at the end of the first half was symbolic for the horrible performance he had.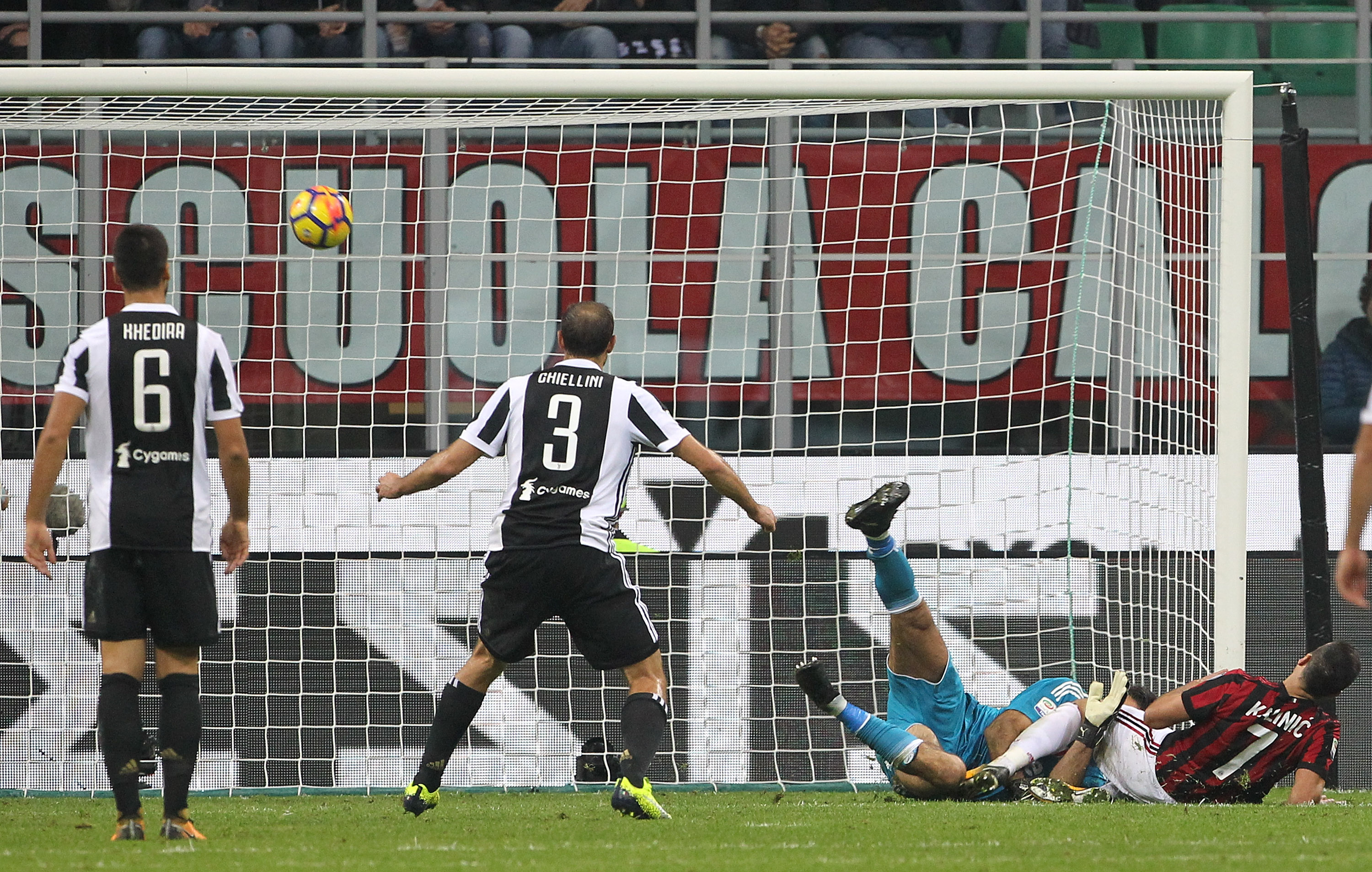 Substitutions
Luca Antonelli (5): Ineffective. Brought nothing much to the game.
Manuel Locatelli (5.5): Probably the same could be said about Locatelli, but unlike Biglia, he looked like a smaller liability defensively. Perhaps should have started considering Biglia's poor form.
Andre Silva – N/A