Milan were hoping to grab a third consecutive win in the group stages of the Europa League, but they were soundly beaten by Lille.
The Rossoneri never really settled into the game at all with a lot of sloppy passes and nothing to really trouble Lille's defence, and it was was in the 22nd minute when the away side took command as Romagnoli gave away a penalty for the second game in a row.
From then onwards it felt that nothing Milan did made any difference to the outcome of the game, as Yusuf Yazici went on to complete an impressive hat-trick and end the 24-game unbeaten run.
Here are five things we learned…
1. Not leading by example
The captain had another performance to forget after giving away a penalty and contributing an overall bad performance bellow his usual standards.
The problem for Romagnoli has been here since Pioli came and implemented his ideas to this team, which involves having a high line and playing intense football. For Romagnoli that has been a problem as he is lacking pace and failing to cover the empty spaces that are left from Theo Hernandez, Kessie and Bennacer bursting forward.
In the game against Lille in particular it was Theo and Dalot on the wings, and with both of them attacking minded it didn't help Romagnoli at all. While the 25-year-old has been great for Milan, he never really played in a style like this and now he is failing to adapt to the new system.
This is something he needs to address and fix as soon as possible in order to prevent games like this happening again, especially if he wants a new deal with a pay rise.
2. A counter-productive combination
While Romagnoli did have a hard time against Lille, the fact that both Dalot and Theo were on the wings didn't help both him and Kjaer at all.
The two centre-backs were exposed too much to the fast counter-attacks of Lille, which is by far their biggest strength if not their only threat. With both full-backs more attack-minded, it left way too much empty space for the opposition as there was no balance in transition.
This mistake we'll have to put on Pioli, as even though he wants to rest some of the key players, decision like that against an impressive Lille side like that will backfire as they did on Thursday night.
3. Learning from mistakes
Stefano Pioli has done an amazing job to revive this Milan side, but even he can make mistakes and unfortunately that cost his team dearly.
While finishing in the top four in Serie A is crucial for Milan, it was equally crucial to secure first place in the groups of the Europa League as fast as possible and then try rotating the team in the remaining games, knowing that dropping points won't change anything.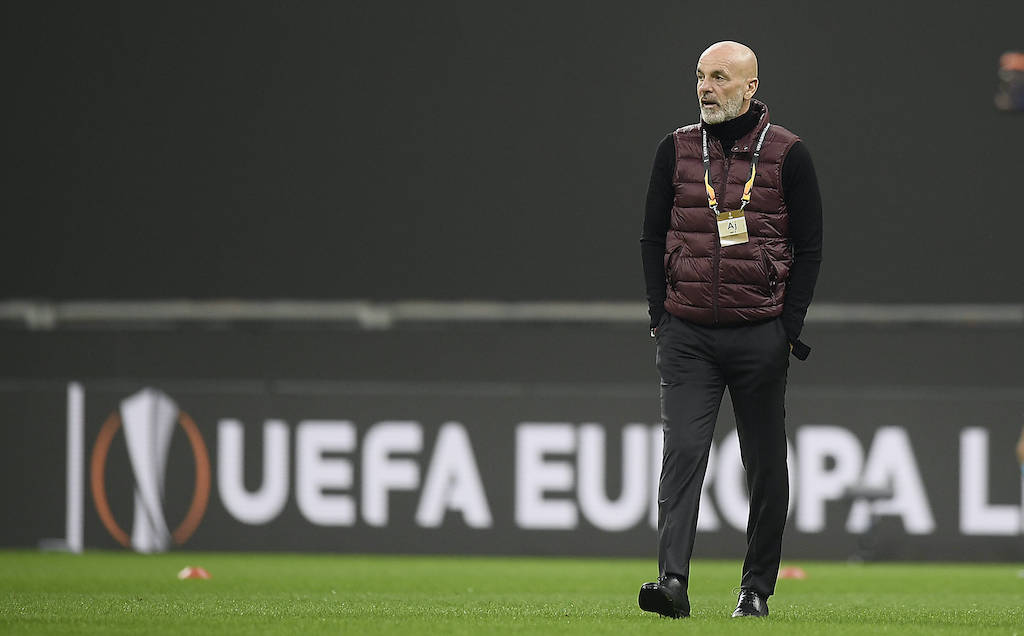 However, Pioli decided to experiment against the most dangerous team in the group and got hurt badly. With two attacking full-backs and the three behind Ibrahimovic completely anonymous, it was bound to be a rough night for the Rossoneri against a side that has a lot of speed down the flanks.
Pioli is allowed mistakes after weeks and weeks of getting things right, and it is all part of the journey. Hopefully lessons will be learned from the performance both from the players and from the coach and the team can bounce back against Hellas Verona on Sunday.
4. A lost cause
We seem to pick on Samu Castillejo every time he is on the field, but it really is like having 10 men out there. He just doesn't have what it takes to play for a club like Milan and that should be obvious by now.
Furthermore in his attempts to prove himself he goes on to be selfish with his dribbles and shooting which further hurts his team as nothing positive is coming out of these actions.
Surely the right-wing position an area that needs to be addressed in January if Milan what to be ambitious towards the ends of the season and potentially win silverware.
5. Some time coming
It's an unfortunate way to end an unbeaten, run but fortunately for Milan it came after two wins in the group and it also came in the Europa League rather than Serie A.
While a defeat like this one may leave a very bitter taste it was also bound to happen at some point and hopefully it will be an alarm clock for the team to wake up as they have been slowing down as of late.
The team has done amazingly for almost a year with the expectations skyrocketing, but Milan needs to move from this defeat, learn and adjust to be better.