AC Milan played Barcelona in Santa Clara, California, and the game was a heated affair throughout. Milan edged a 1-0 win thanks to a last-minute winner by Andre Silva. Kessie was the man of the match with his assist and the overall control of the midfield.
STARTING XI
Donnarumma (7.2): Donnarumma played very well the entire match, he made two big saves early on Malcom and Arthur, then another late against Semedo. His distribution was composed and he controlled the defence well.
Calabria (6.2): Overall, decent game for Calabria, although he lost Malcom early, resulting in some chances. However, his attacking contribution and runs down the side made up for it in the end.
Musacchio (6.3): Musacchio enjoyed a solid game, he was well composed on the ball and overall good in defence alongside Romagnoli. He was caught out of position a couple of times, but these never transpired into too much.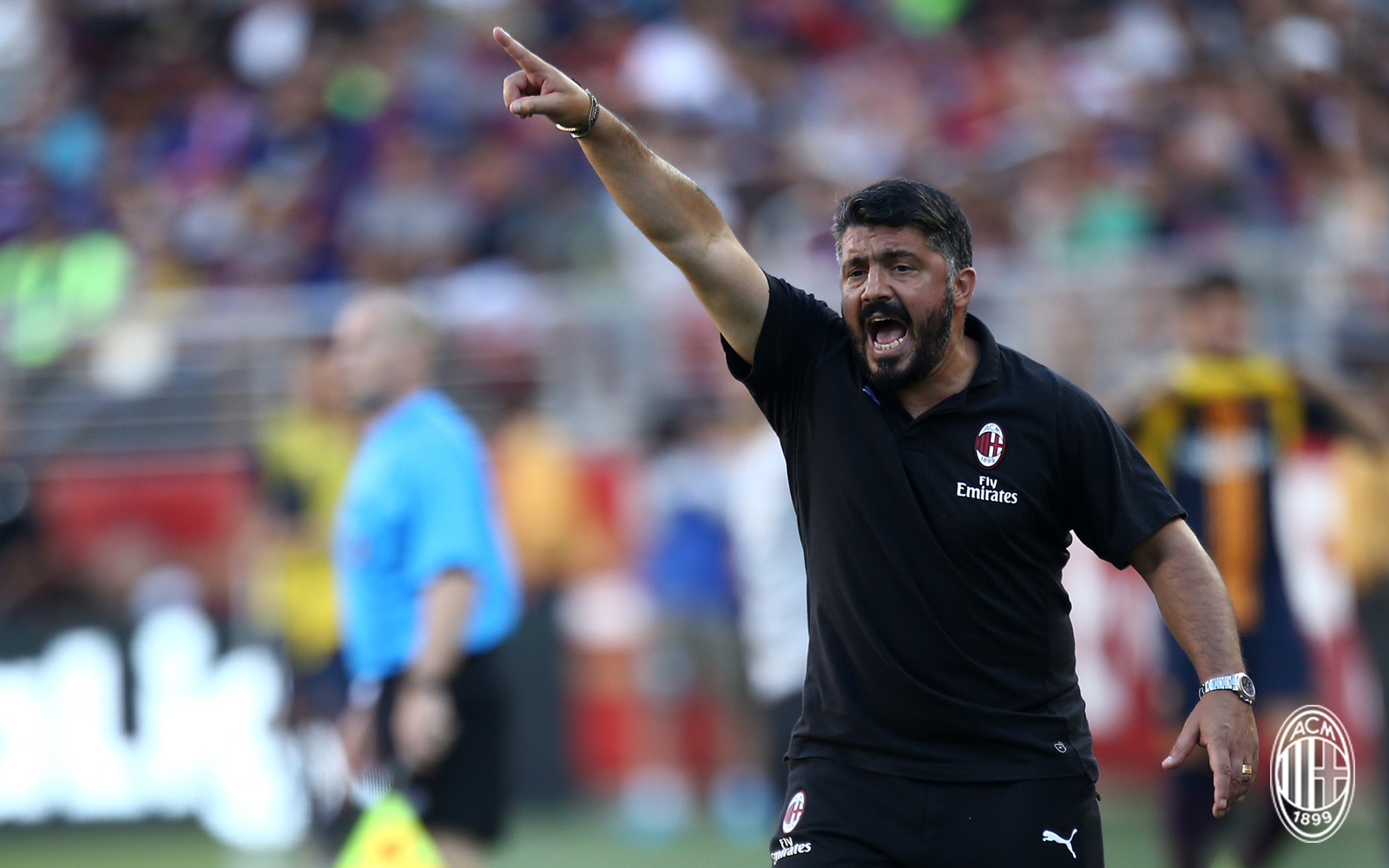 Romagnoli (7.0): Romagnoli commanded the defence well the entire game. He was well composed and classy at times when on the ball. He showed that he doesn't need Bonucci's experience next to him, he played a great game overall.
Ricardo Rodriguez (6.1): Ricardo player a good overall game, but his tendency to get forward left him out of position on defence and allowed some chances as a result. Did find Suso a couple of times for cross-field passes.
Locatelli (5.6): Manuel didn't have the best game, he left midfielders Arthur and Rafinha open too often and this allowed them to spray passes into the attackers at will. He played okay on the ball, but nothing special.
Kessie (7.8, MOTM): Kessie was everywhere in this game, his strength and pace were on display against a much weaker Barcelona team. He combined very well with Suso and the attackers to create the spark Milan needed. In the end, it was his control of a long ball, the dribbling prowess, and then the layoff to Andre Silva to win the game. Man of the Match Performance.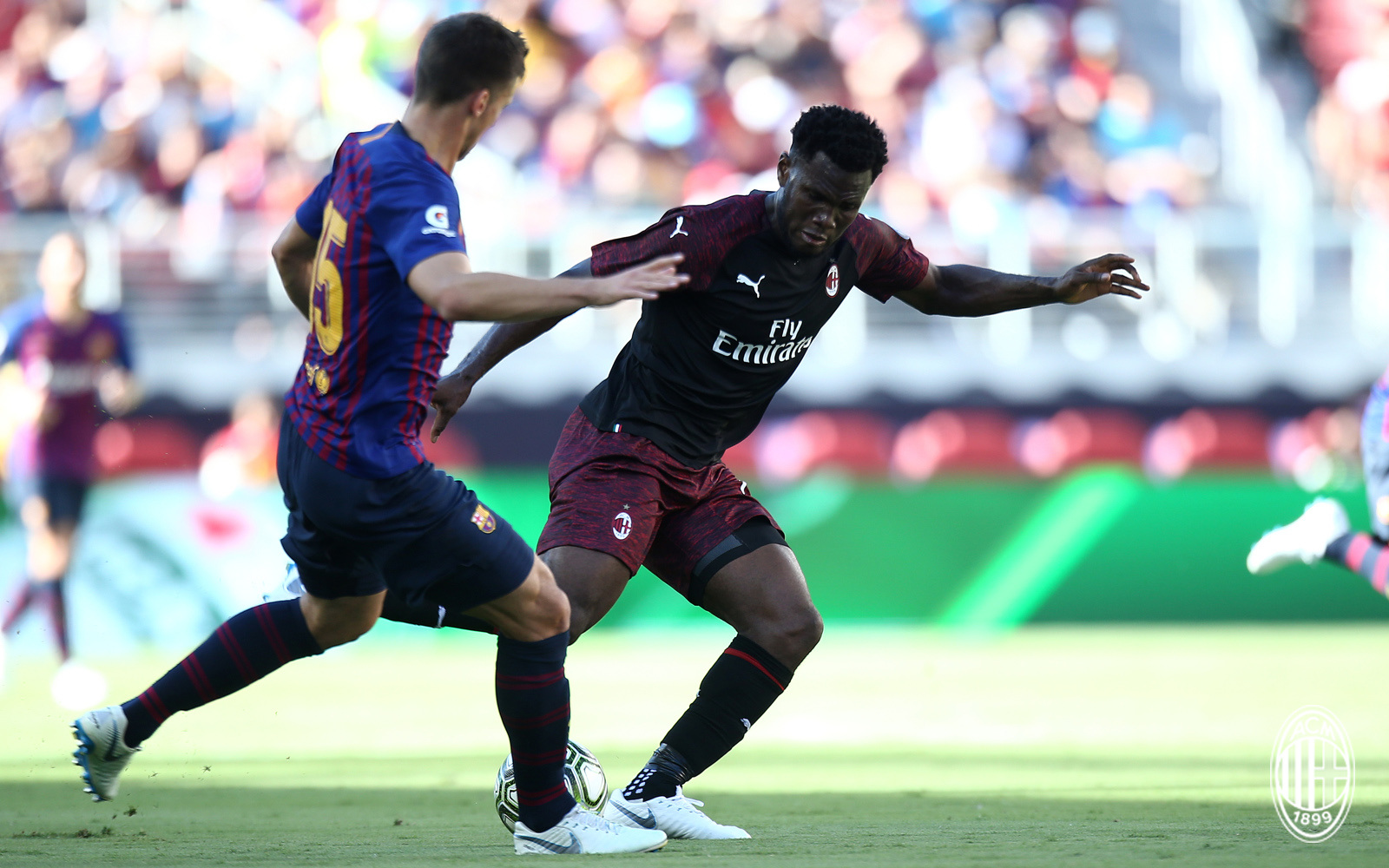 Calhanoglu (6.5): Hakan showed his vision and range of passing in this game. He opened up much more once Bonaventura came on the move in between attack and midfield. Got a yellow card for a poor challenge on Rafinha.
Suso (6.4): Suso was his typical self, needed to cut in on his left at all times, but when he did he looked threatening and he allowed Kessie to open up play with his runs.
Borini (5.8): Borini missed an early chance in the 11th minute by shooting straight at the keeper. He didn't do much after that besides a couple of moments showing his willingness to defend.
Cutrone (6.2): Overall good play. Controlled the ball well during the chaos in Barca's box, misplaced the subsequent pass though. Cutrone was subbed off for the goalscorer Andre Silva.
SUBSTITUTES
Zapata (6.1): In limited minutes he played well, showed he was fine on the ball, and solid in defence.
Antonelli (6.2): Great cover of Malcom at the end of the match, a couple of big blocks and clearances provided by the experienced full-back.
Abate (6.2): Abate played well, showed he still has the pace. He blocked a couple of chances well, and overall helped towards the clean sheet.
Andre Silva (6.9): Great goal, first-time finish after a great ball to start the late attack. He played well and showed he can provide a good backup to Higuain this year.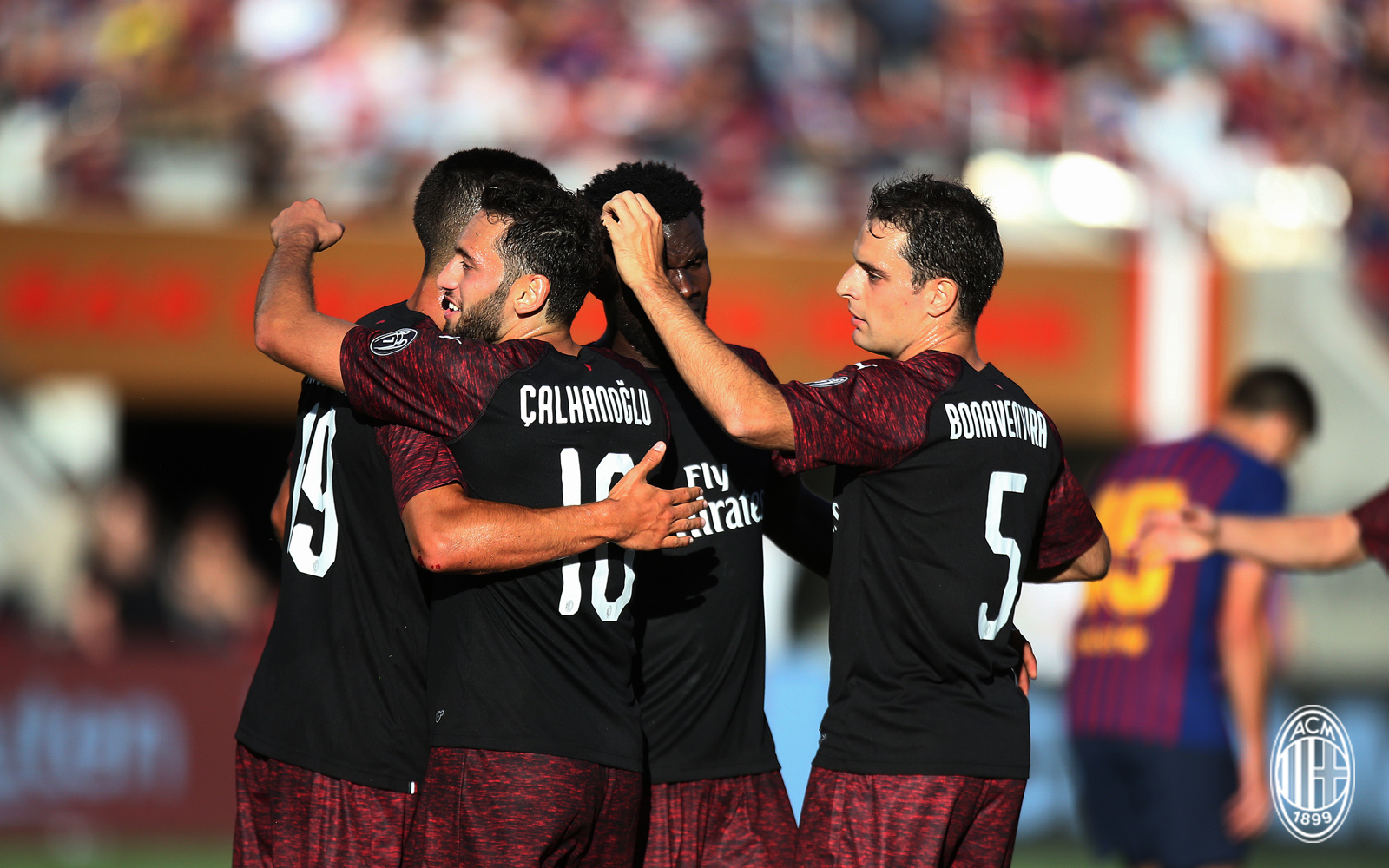 Mauri (5.9): Not much happened, besides his foul on Puig. He was committed to the challenge and willing to do the dirty work when needed.
Bonaventura (6.2): Played very well in little minutes, he opened up the game with his runs, movement and passing work offensively while still contributing on defence.
Halilovic (6.0): Wasn't involved much, made good runs but they did not prosper into anything.
Gattuso (7.0): Good setup for Barca, held defensive line back, absorbed pressure, and countered when possible. Crosses are coming in like expected, a couple chances that could have scored early in the game. Opened up with the substitutes, as Andre Silva provided the goal coming off the bench.