After late heroics against Lazio, Milan faced Fiorentina at the San Siro in an attempt to put some pressure on Inter, who were set to play later that night.
The Rossoneri started off the game well and created chances, but lacked the composure to open up the scoring. The game itself was balance with Fiorentina also having their own chances, but Milan were easily the more dangerous side.
Going into the second half, Pioli made changes as he introduced Rade Krunic, Ante Rebic and Zlatan Ibrahimovic onto the field and they all had a positive impact with Rebic imposing himself quickly into the game.
It was then in the 82nd minute that Leao took advantage of a mistake from the goalkeeper to put Milan in front, but the Rossoneri need to be more clinical as their attacking problems were seen again. Here are five things we learned…
1. Crucial yet again
Mike Maignan wasn't that busy overall but he did manage to make a couple of incredible saves to keep a clean sheet and therefore allow Leao's goal to be enough for the win.
The Frenchman has had a fantastic season and the amount of clean sheets he has is there to prove it. If he continues on like that in the next three games and Milan do manage to win the title then a lot of praise should be heading his way as he has been nothing short of extraordinary.
2. Back on track
After a disaster of a defensive display against Inter and a shaky one against Lazio, Milan's defence got back on track as they managed to neutralise Fiorentina for a large part of the win yesterday, and with a little bit of help from Maignan kept another clean sheet.
At one point or another all of Milan's defenders were also trying to go forward and help the team grab a goal, so it was a very pleasing display from the back four. However, there are three more games to go where they need to continue with more of the same.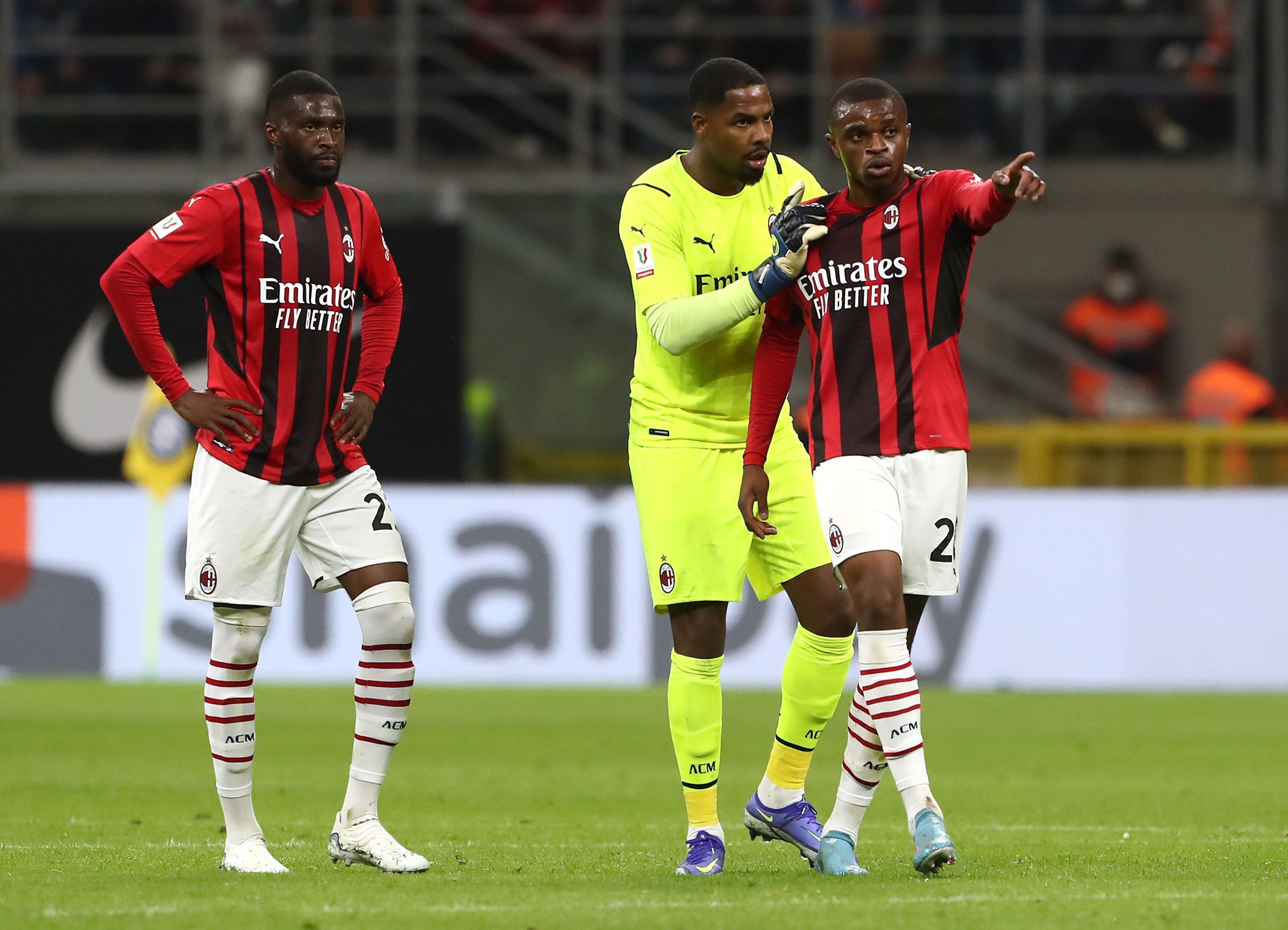 3. Taking on the responsibility 
It was another magnificent night for Rafael Leao as the Portuguese had little to no problems beating his man on that left hand side and caused all sorts of problems for Fiorentina.
In the end the former Lille man also managed to score a very important goal to hit double figures in the league for the campaign. Leao had a couple of chances earlier in the game when he couldn't keep his cool or he could've combined with a team-mate instead of going on all by himself, it must be said..
This is where the lack of experience comes and hopefully this title race – if won by Milan – will serve as a valuable lesson for these young players as they need to be put in situations like these in order to grow.
4. Duo fail miserably
It was another disappointing display by Brahim Diaz and Junior Messias as they both struggled to have any impact on the game before being replaced 10 minutes into the second half.
The Spaniard was a little bit more involved compared to his Brazilian team-mate but he lacked in the final third and it's fair to say that at this point both of them are playing out of necessity and really shouldn't be starters next season if Milan want to go to the next level.
5. Winning changes
While Leao picked up the goal, it's fair to say that Ibrahimovic's pressing and positioning did force the Lazio goalkeeper to commit an error so the Swede did his part after coming on.
Krunic brought some much needed composure in the midfield replacing Brahim, whilst Rebic was an obvious upgrade to Messias as the Croat finally got into a bit of a rhythm, just in time for the season finale.
Bennacer also slotted in well despite not playing for long, but overall it was good use of substitutions by Pioli resulting in all three points.