After the 0-0 draw in the Coppa Italia on Tuesday, Milan faced Sassuolo in an attempt to move into third spot after Inter suffered a loss against Cagliari.
The Rossoneri did not convince with their performance, but grabbed the three points thanks to an own goal by Pol Lirola.
1. Attack wins games, defence wins titles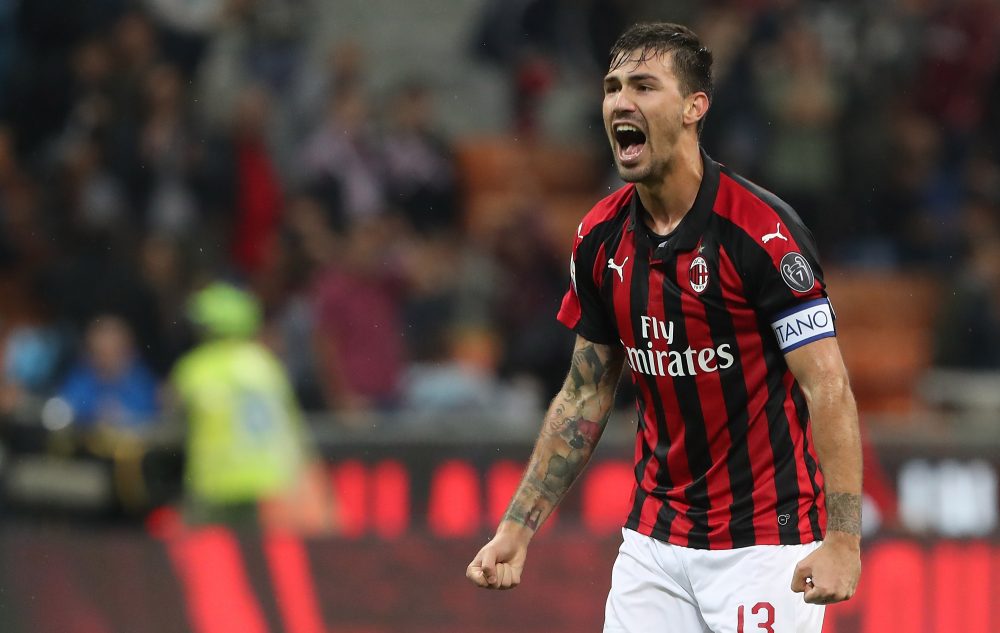 A famous quote by Sir Alex Ferguson, which we will use for our beloved team.
AC Milan did not play well on the whole against Sassuolo with a few exceptions, most importantly Romagnoli and Musacchio. After the own-goal in favour for the Rossoneri, the defence managed to limit the opponents thus keeping Donnarumma's goal guarded.
In the Coppa Italia against Lazio, we saw a similar performance, resulting in a goalless draw. Milan has improved a lot at the back, as their record of eight clean sheets from 11 games shows. Thanks to their run of good form, Milan sit on the third spot after this week.
2. Cutro-time?
In recent days, there have been rumours about Patrick Cutrone being unhappy with the playing time he is being given. Although that might not be true as the media often exaggerate such news, Gattuso should consider playing Patrick from the start against bottom-of-the-league Chievo on Saturday.
The Poland international has been on fire since his arrival, and the coach could not bench him as he was scoring every game. Now, without a goal in two games, maybe we can see his Italian team-mate in action against what should be a more straightforward game.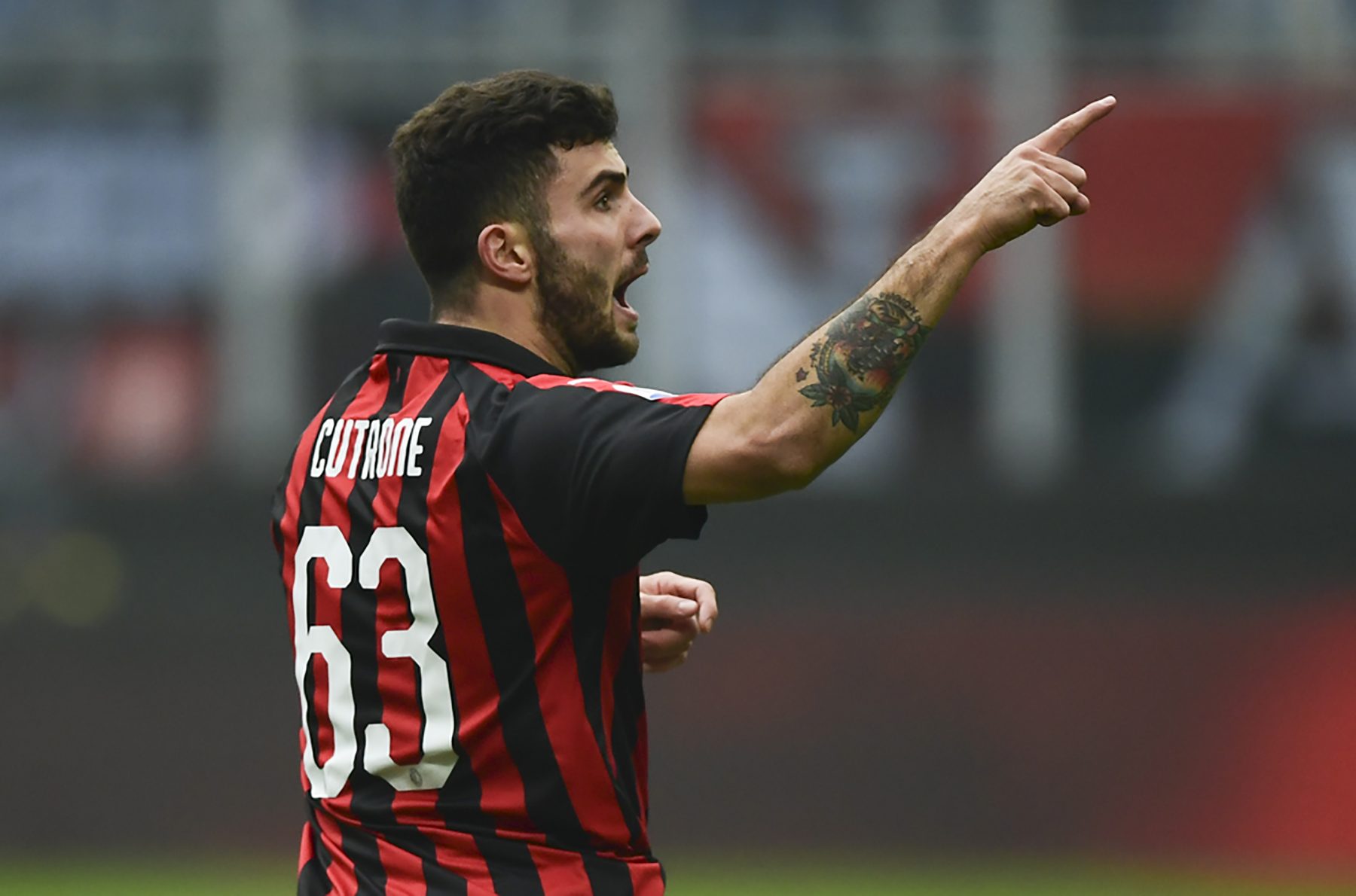 Cutrone has only two goals and two assists in 26 games in Serie A and Coppa Italia. However, one tournament he played from the start in most games was the Europa League, where he managed four goals in give games, averaging a goal every 82 minutes.
A fan favourite, Cutrone deserves more playing time as he has shown what he is capable of – and now with the stability Milan has they should be able to rotate more to give playing time to other key players.
3. Biglia not ready
Bakayoko arguably had his worst performance against Sassuolo since he started his brilliant run of form.
Coach Gattuso decided to make a substitution bringing Lucas Biglia on the field, but it was clear to see that the Argentine is still yet to get back to his rhythm after a long injury lay-off.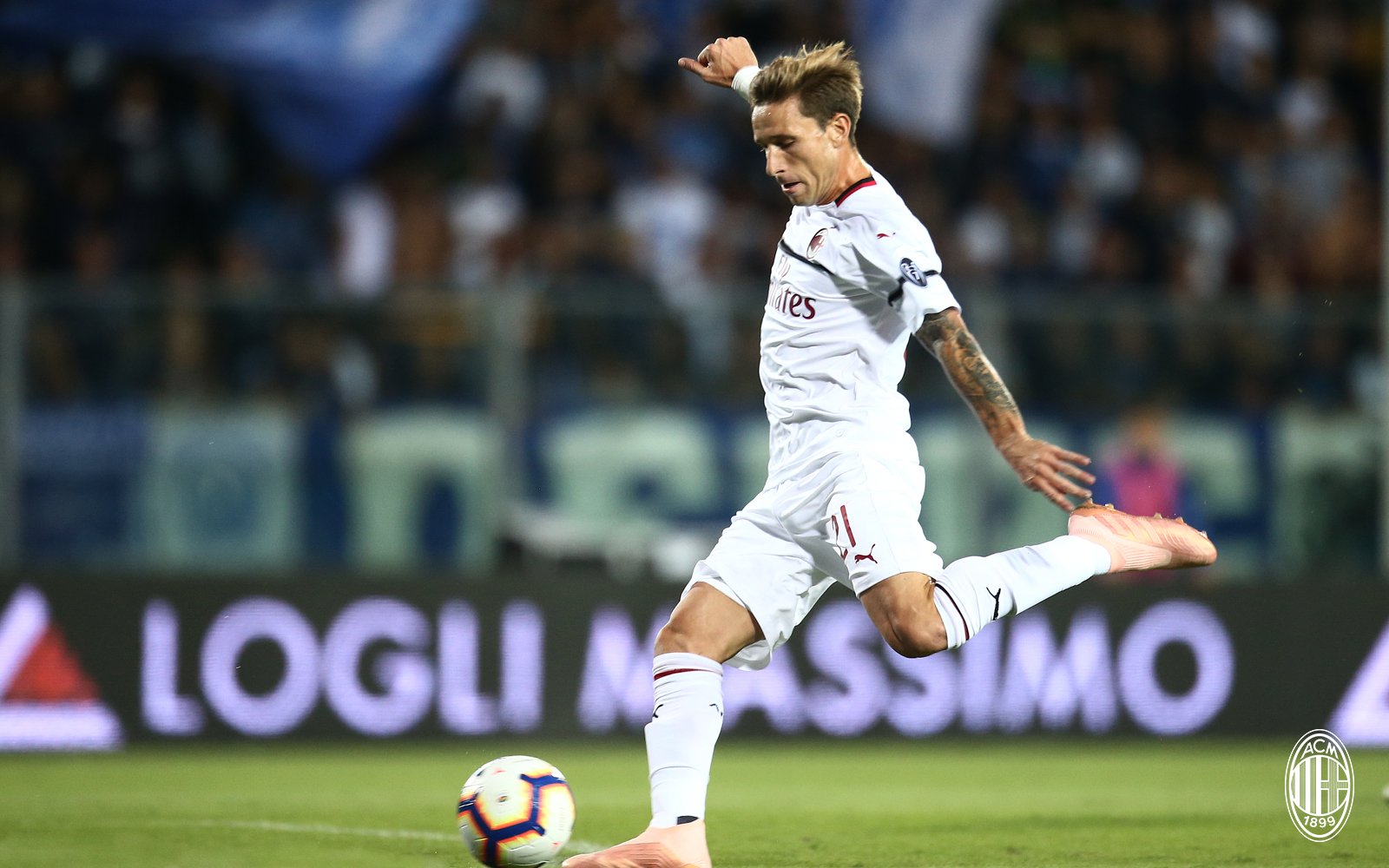 He made a few sloppy passes and was slow on the ball against an opponent that was clearly pressing to expose his weaknesses. He needs more time to be back to his best, but he could be played against Chievo in the next fixture, where on paper things should be easier for him.
4. Fatigue the key?
After the winter break, Milan had a tough run of games, starting with Juventus for the Supercoppa followed with some mid-week fixtures and returning to action for the Coppa Italia against Sampdoria and Napoli.
In the midst of a busy January they met Napoli in the league, which was followed with important games away to Roma, Atalanta and Lazio.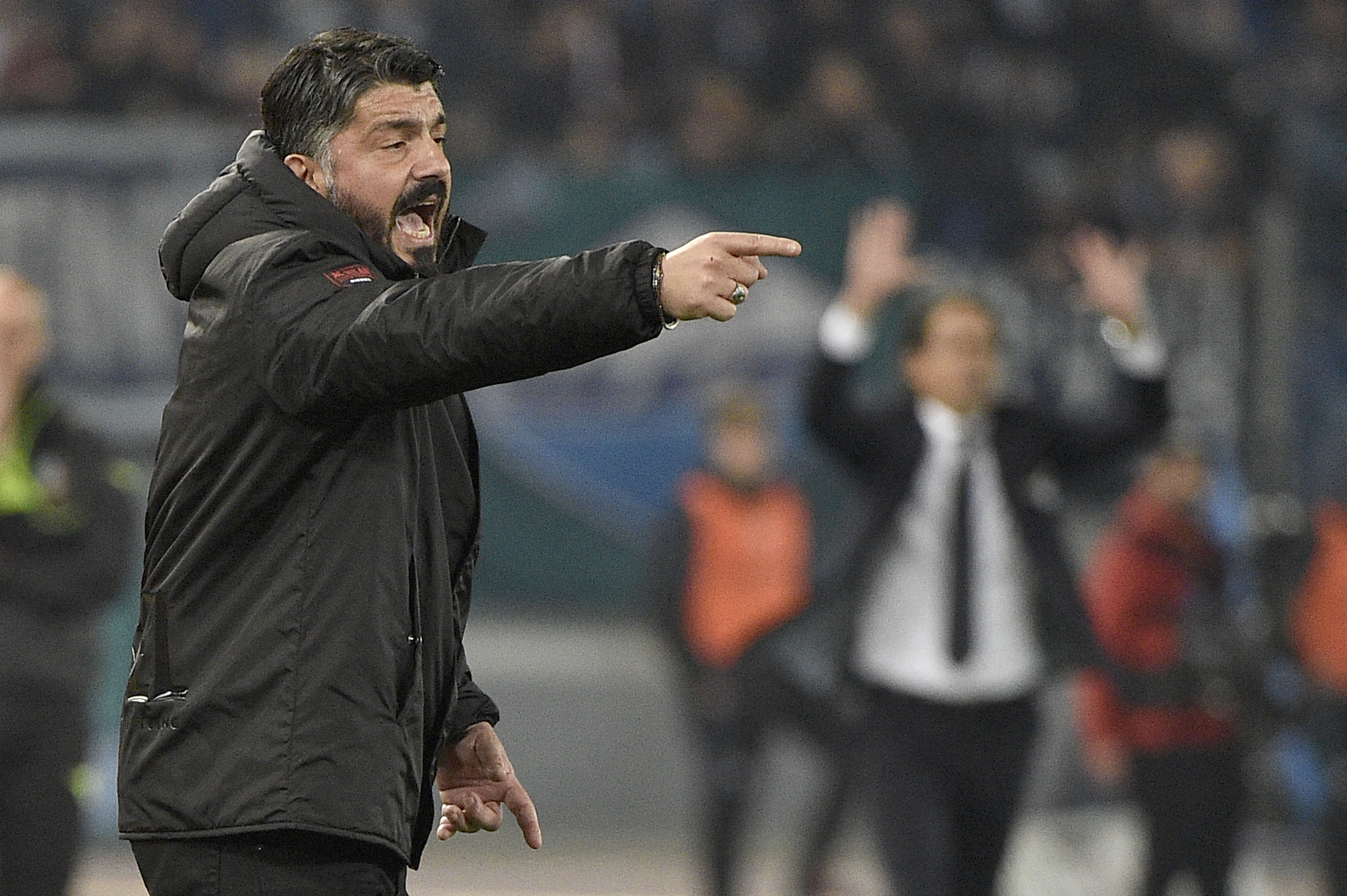 Despite a string of good results, it is worth mentioning the fact that Milan has almost played with the same starting eleven throughout this period. After the two games against Lazio and Sassuolo, where the team did not convince with their game, Gattuso could consider making some changes and giving some rest to the key players.
With Conti and Biglia now fit, Cutrone and Samu waiting for their chances as well as the likes of Laxalt and Borini, the coach has enough players to rotate and try to maintain his players, so he does not end up in a position where fatigue leads to bad results for the team.
5. Musacchio sealing the spot?
Mattia Caldara is expected to be soon recovered from injury as he played in the first half for the Primavera team over the weekend.
While Caldara is regarded as one of the most promising Italian defenders, he picked up an injury before he began starting to play regularly for his new team, and Musacchio has stepped up in his absence.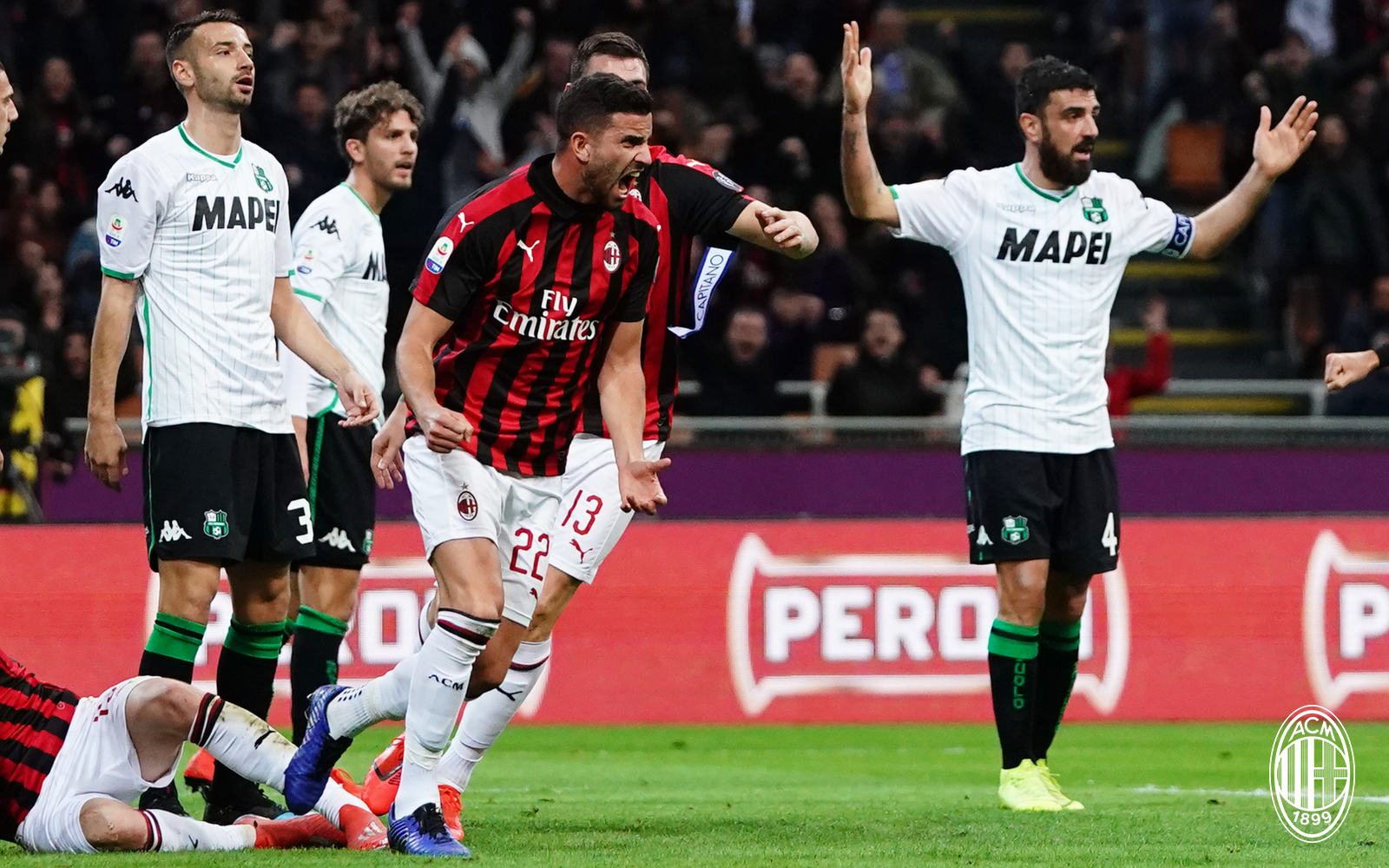 The Argentine has filled the spot quite nicely, making the fans not notice the absence of Caldara, and while fans are eagerly awaiting the return of the Italian it should definitely be considered that Musacchio would not be happy being relegated to the bench in this form.
Even if Caldara is the more talented of the two with a higher potential ceiling, he may have to wait till next season when he is fully recovered to be in the starting line-up. The good thing is that Gattuso's team is starting to have that quality depth, which is needed if you want to be at the top.