90 minutes failed to separate AC Milan and Manchester United, leading to a penalty shootout for a chance to grab an extra point. The English side came out on top after 13 rounds. 
Starting XI
G. Donnarumma (6): Made a few good saves early on and throughout the game, although he couldn't do anything about Man Utd's opener. 
Abate (5): An unimpressive start to the game offering little support in defence, while he didn't do much in the attacking phase. Calabria moved over to the right side in the second half, which was a big difference. 
Musacchio (6): Played the full 90 minutes and made plenty of blocks and saves to help keep it level for Milan after Suso tied it up.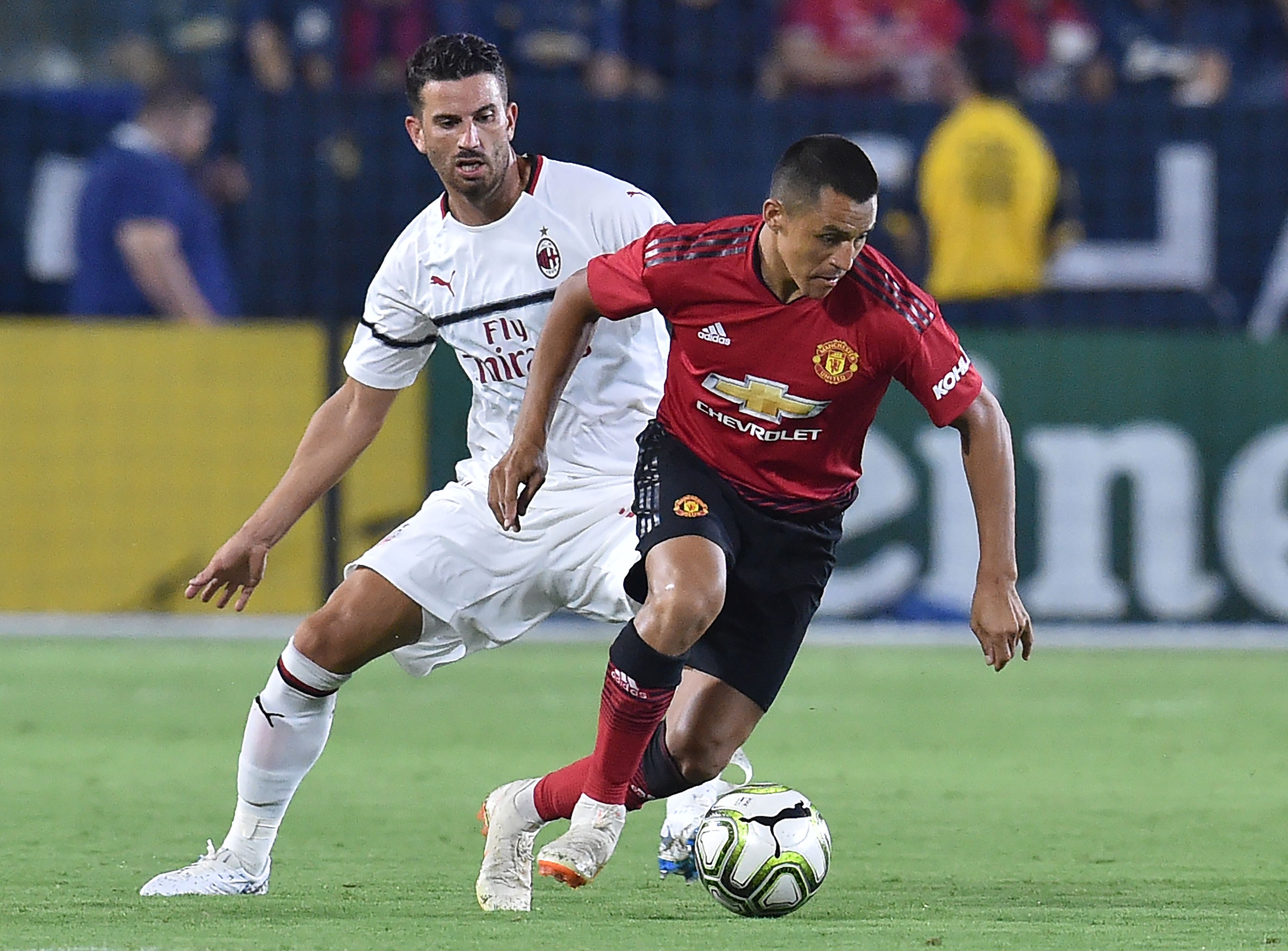 Bonucci (6): Assisted AC Milan's only goal with a great sweeping ball, and was solid overall. 
Calabria (6.5): Wasn't ideal when he played on the left, but once he moved to the right he performed really well. Scored a great penalty in the shootout, as well. 
Kessie (7): Showed excellent skill on the ball and control in the midfield, though he lacked the final touch on the few chances he managed to rack up.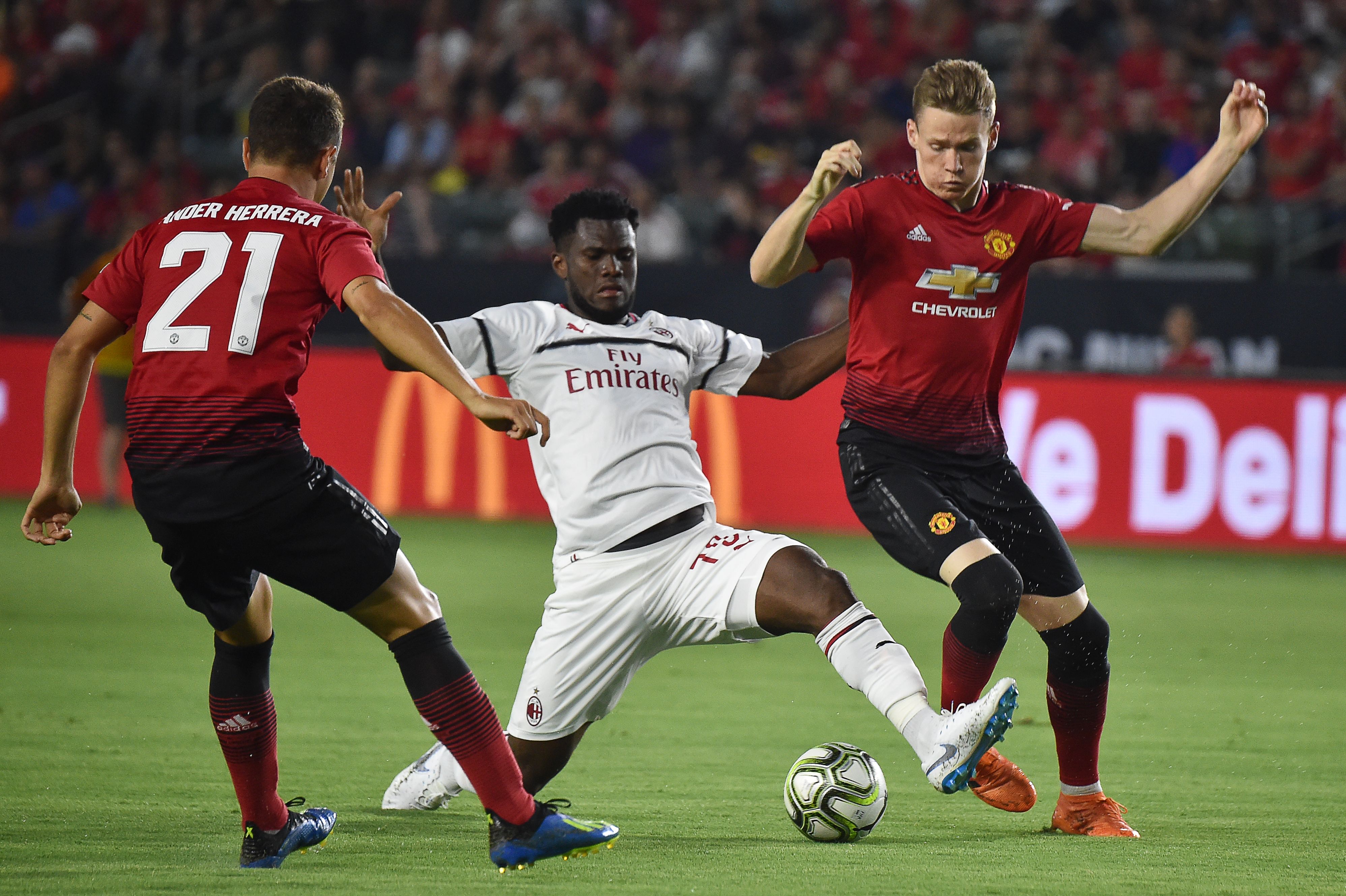 Locatelli (5): Not the best of performances from Loca, as he didn't offer much going forward. Jose Mauri played on par with him, which perhaps says it all. 
Bertolacci (5): Was taken off the start of the second half after not making a lasting impression in the first half. Tried a few creative passes but ultimately failed. 
Suso (8 MOTM): Scored AC Milan's only goal of the game and was a constant focal point in the Rossoneri's attack. Unfortunately missed his penalty in the shootout.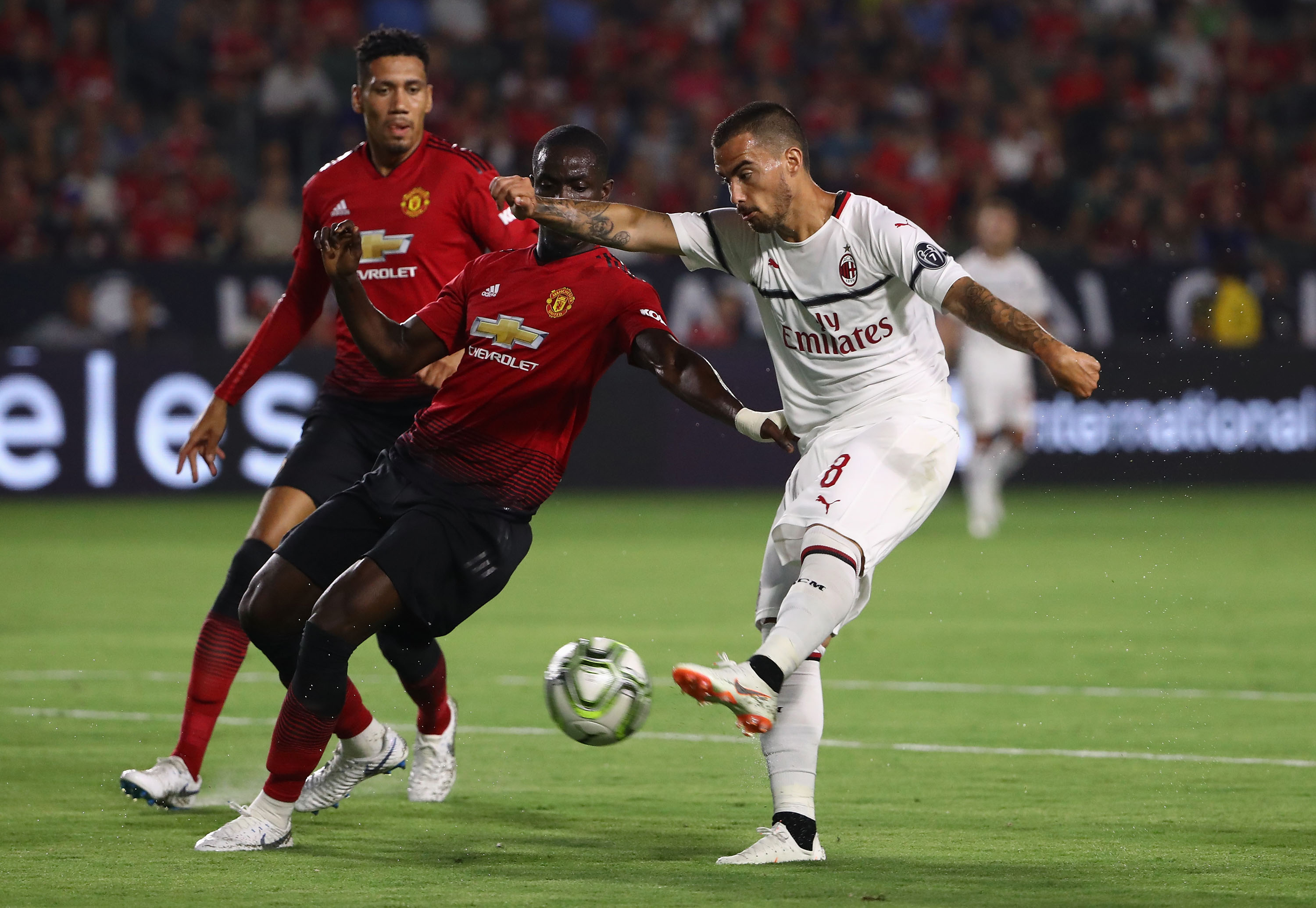 Cutrone (5.5): Was decent, but failed to be the target man that Milan can rely on, missing a few chances up front. 
Calhanoglu (6.5): Was always available, dropping down behind Cutrone to create chances. Tried his luck a few times but he didn't score until the penalty shootout, where he bagged two goals. 
Substitutes
Antonelli (5): Replaced Abate in the second half and did well on the left flank to offer support to Calhanoglu. 
Borini (5): Showed a few moments of brilliance, hitting the post late in the second half. Also made a poor choice in dragging his feet when running up on his penalty kick, thus missing it. 
Kalinic (5.5): After a disappointing display during the World Cup, Kalinic took a great penalty to show that he can still be useful for the Rossoneri. Didn't get much to work with up front, though. 
Mauri (5): Was playing well throughout the game, but missed his penalty that would've won it for the Rossoneri. 
Reina (7.5): Made decent saves during the game but wasn't really tested until the penalty shoot-out came, during which he saved four penalties and converted one himself. 
Romagnoli (5): Came on at the start of the second half to help hold back Manchester's attack and didn't make any serious mistakes. Missed his penalty, though, which also would've won it for the Rossoneri.