Heading into the second game of the Champions League group stage, Milan were hoping to pick up their first points as they hosted Atletico Madrid at the San Siro. However, despite a strong display, they eventually lost. 
The game started off in the best possible way for the Rossoneri as they were all over their opponent, pressing high up the pitch and causing all sorts of problems. The hard work paid off and resulted in a Rafael Leao goal after 20 minutes, with the home side dominating.
Unfortunately, it was just around the half-hour mark that Kessie picked up a second yellow card and was sent off after a clumsy challenge in the middle of the pitch. It was all tough from there, as Pioli's side were forced to sit a bit deeper and try to protect their lead.
Antoine Griezmann found the breakthrough in the 84th minute and in stoppage time, Atletico were awarded a non-existent penalty, which outraged Milan. Down below are five things we learned from the game.
1. Milan are ready for the Champions League
Although Milan were the weaker side against Liverpool for the majority of the game, they still managed to score twice shortly before half-time. The English struck back and won but the indications were indeed positive.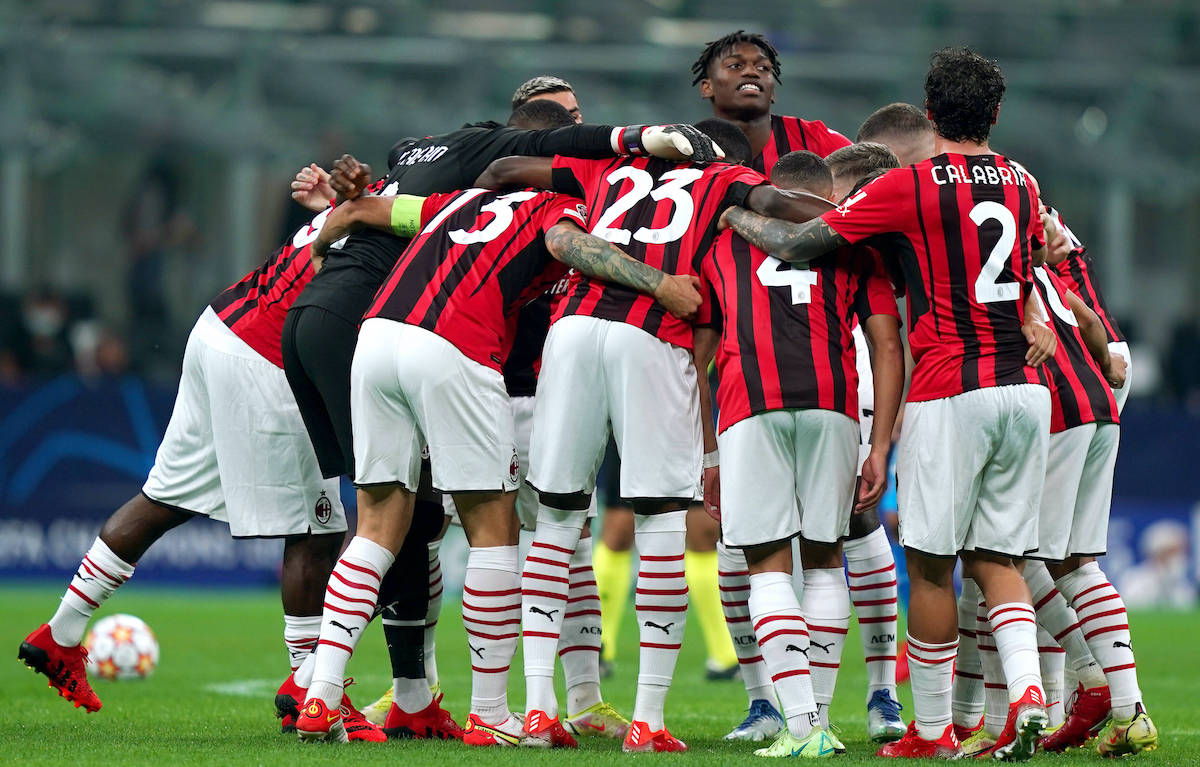 In the game against Atletico, the Rossoneri seemed more adapted to the higher European pace as opposed to their first game in the tournament and started off the game dominating the Spanish side and not giving them anything to hang onto. Pioli's men were playing magnificent football and the whole team was on a high level, eventually picking up the lead as a result of that.
And whilst the game was ruined for Milan by the red card that Kessie got and some controversial decisions, it's fair to say that this Milan side is looking more and more like a top European team able to compete with the very best and that is very exciting to see considering the tender age of the majority of players in this squad.
2. Kessie not doing himself any favours
The Ivorian was trusted to start the game by Pioli, but his performance was yet again unsatisfying as it has been since the start of the season. Kessie was a true leader throughout the whole of last season, but his irresponsible actions have cost his team dearly and the referee isn't the one to blame here since the midfielder should think twice when doing tackles like that on a yellow card.
Franck is slowly being pushed out of the starting XI, by the looks of it, as both Ismael Bennacer and Sandro Tonali are playing way better than the Ivorian when on the pitch and Kessie will need to get back into form. His high salary demands don't reflect his performances and he's certainly not doing himself any favours.
3. What a performance
Before the red card, it's fair to say that most Milan players were having a really good game, but one stood out throughout the whole game – Ismael Bennacer.
The Algerian was simply phenomenal and arguably the Man of the Match for Milan as he was a vital player in the midfield with his passing, defensive work and dribbling that later on allowed him to beat players, carry the ball forward and actually give his team a fighting chance against an Atletico Madrid side with one more player on the pitch.
.@IsmaelBennacer vs. Atletico Madrid

➤ 82 minutes played
➤ 67 touches
➤ 85% pass completion (41/48 passes)
➤ 9.9km covered
➤ 8/11 duels won
➤ 3/4 successful dribbles
➤ 4 tackles
➤ 1 interception

💪🔴⚫️ pic.twitter.com/fGC8LDp9qz

— MilanData📊 (@acmilandata) September 28, 2021
Bennacer had an up and down season last year, but he seems to have moved on from that and is getting better and better as he was a real maestro in the midfield for his team.
4. Duo impress
Bennacer wasn't the only one enjoying himself last night. Brahim Diaz and Rafael Leao were in a league of their own as well. The Portuguese picked up the goal to give his side the lead and he was a constant threat going forward or at least in the first half when the Rossoneri were still attacking.
Leao also tried a magnificent acrobatic bicycle kick that hit the crossbar, but he is surely maturing and taking more responsibility on his shoulders as seen against Atletico. Every time he was on the ball, you expected him to make something happen.
Diaz was also enjoying himself against the Spanish champions. He picked up the assist for Leao's goal and was causing a lot of trouble for his opponents, since his superb dribbling allowed him to get away from nearly every situation he was in. Unfortunately, he like Leao was isolated after the red card, but the Spaniard isn't afraid of taking on responsibility that's for sure.
5. Great team effort and a lot of leaders
Despite the result, this Milan side showed they are ready to compete with Europe's elite and we must point out that this team, which had zero leaders two seasons ago, is now filled with young and hungry players. Players like Davide Calabria, Fikayo Tomori, Bennacer, Diaz and Leao were all putting a lot of effort to make things happen and were trying to lead the team forward.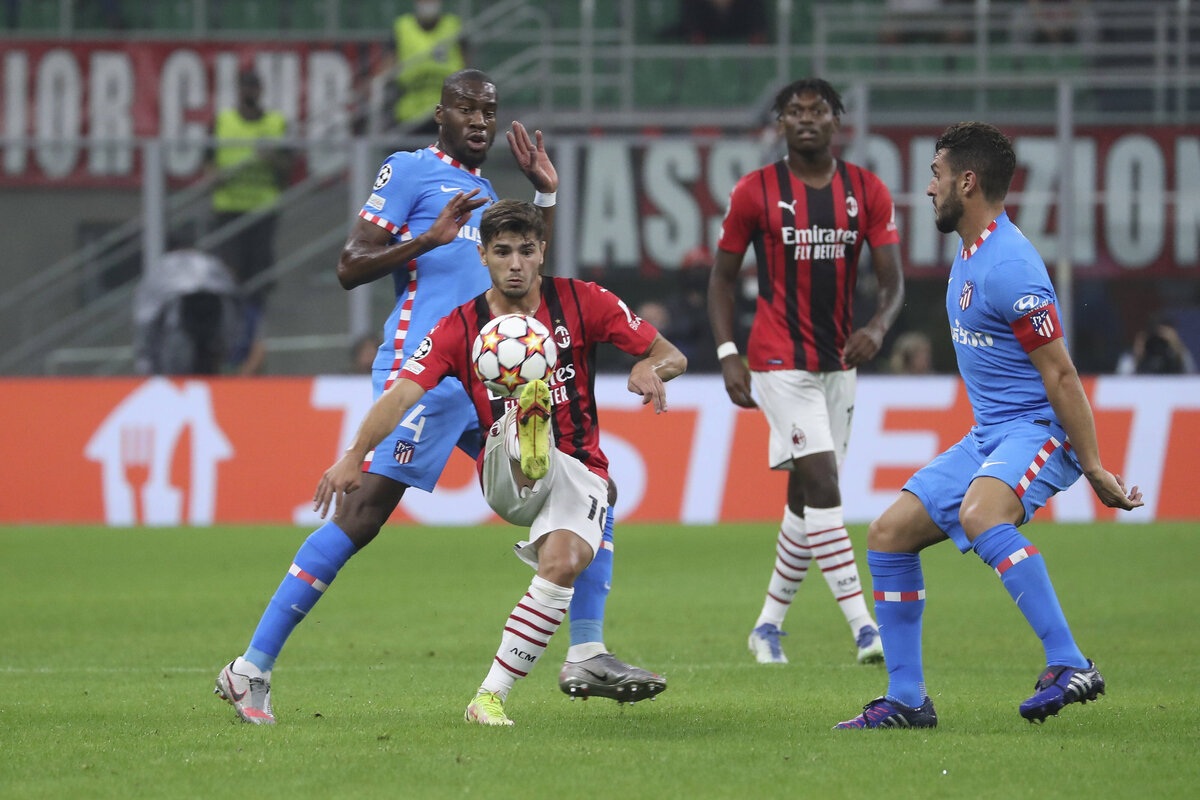 Alessio Romagnoli was solid at the back and it's amazing how Theo Hernandez was bursting forward with full pace in the 95th minute, trying to get his team back into the game. Tonali was also very efficient when he came on, helping his team keep the ball and defend without walking away from his responsibility.
Overall, it's fair to say that this team of inexperienced youngsters has been fully transformed for two seasons under the influence of Pioli, as well as players like Zlatan Ibrahimovic and Simon Kjaer. And they are ready to compete.
READ MORE: Former Serie A referee says Kessie got 'too sloppy' as red card 'can be backed'