Milan's adventure in China could have got a better start, as the Rossoneri lost 1-3 against Borussia Dortmund, although Milan did play a good game overall. 
Dortmund started the match in a good way with a lot of pace and flair to their play, not allowing Milan to keep the ball for one second.
Ousmane Dembele used his pace on the counter attacks and managed to get two good chances after just four minutes, but both his shots went just wide of the post. 
Milan tried to start their build-up play from the back but Dortmund's pressing led to many mistakes by the Rossoneri, although they just about managed to clear their lines every time. 
However, in the 16th minute, Dortmund's high line paid off. Pulisic's pass found its way to Sahin who fired a shot away just outside of the box, which ended up in the back of the net. It's safe to say that Milan's goalkeeper Storari should have done a lot better, although the shot was very close to the left post. 
Dortmund wasn't done there. In the 19th minute, Pulisic received the ball inside the box and managed to completely fool Paletta, who brought the American winger down. A penalty for the Germans, which Aubameyang safely converted.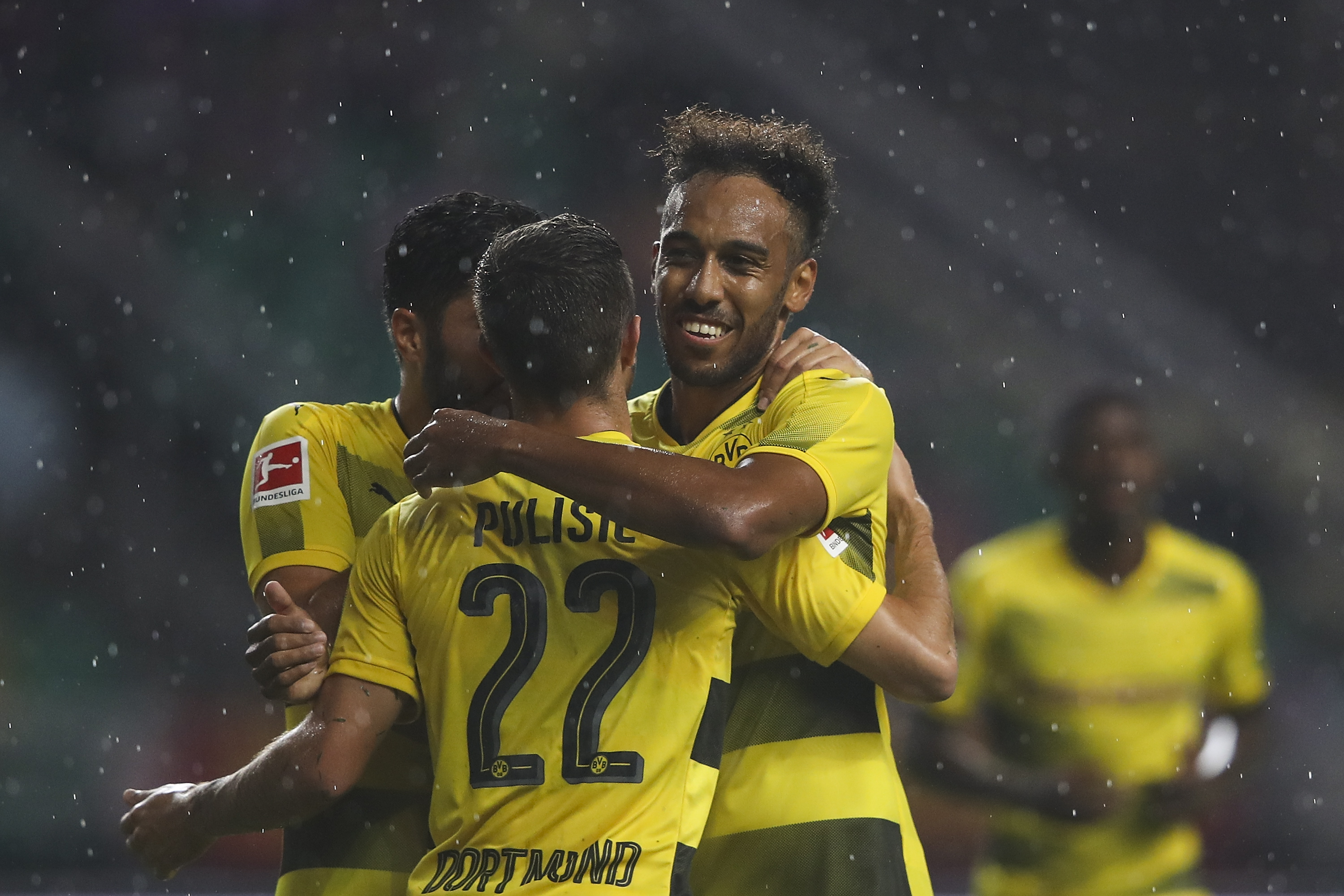 Milan were fortunate to get at least one goal into halftime, which was scored by Carlos Bacca. The Colombian fought off several Dortmund defenders before hitting the ball with the outside of his boot. Like Storari on Dortmund's first goal, perhaps Weidenfeller could have done better, but 1-2 it was, and so remained into the half-time break. 
Milan started the second half much better than the first but failed to get anything out of their chances. Instead, on the counterattack, Dortmund extended their lead to 3-1, as Pulisic found Aubameyang in the box. Another goal for the former Milan man. 
The game then slowed down, with both teams getting a few chances but failing to convert them. Milan did, however, get the last chance of the game and it was a good one. Cutrone received the ball and only had the keeper to beat. Unfortunately, though, Cutrone failed to get the ball past the keeper and the scores remained 1-3 until the final whistle.