AC Milan kept the Champions League dream alive as Donnarumma, Piatek and Suso came up big to save the Rossoneri against Frosinone. 
The Rossoneri failed to create loads of chance in the first half and didn't really look threatening for a majority of the first 45. However, Frosinone took on a defensive-minded approach, thus making it difficult for Gattuso's men. 
In the 10th minute, Calhanoglu made a brilliant run before sending the ball into the box, looking for Piatek. The Pole, however, couldn't get to it and it fell perfectly for Borini instead. The Italian's shot, though, was blocked at the last moment by the defence. 
13 minutes later, Borini got yet another chance as a similar situation arose. This time, however, Suso opted for a high cross towards their heads and the winger nearly got on the end of the ball at the far post. 
Apart from a Bakayoko volley which ended up just wide of the post, Milan failed to create any more dangerous chances in the first half as they headed into the interval at 0-0. 
Immediately in the second half, Milan looked much brighter as just 30 seconds in, the ball fell to Borini in a great position. However, the Italian failed to hit the target with only the goalkeeper left to beat.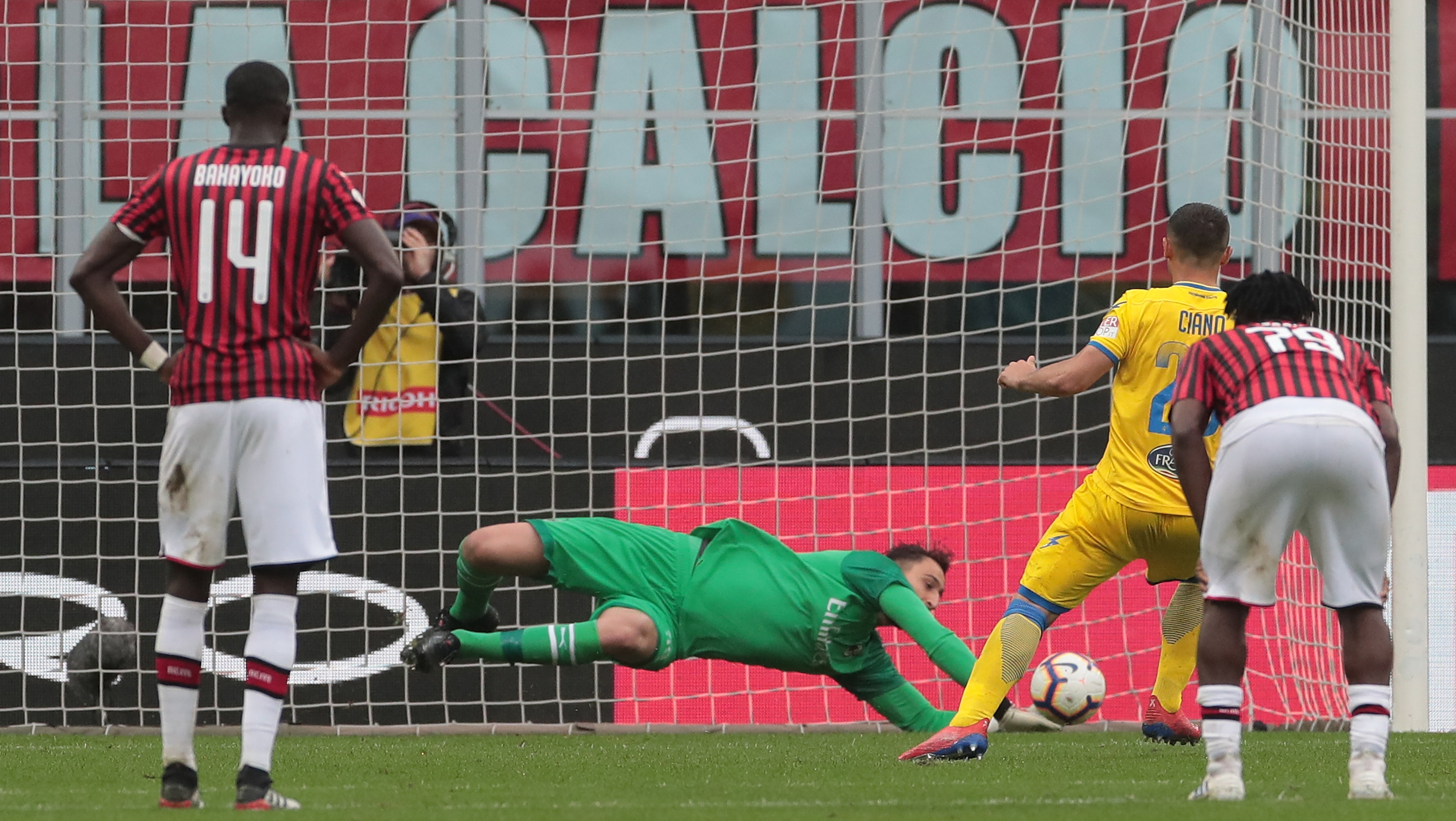 Against the run of play, in the 48th minute, Abate fouled a Frosinone player in the box after Milan's defence switched off, and the referee awarded a penalty. Luckily for the Rossoneri, Donnarumma managed to keep it out with a brilliant save, and so everything changed. 
In the 52nd minute, Borini was once again on the end of a good chance, but failed to hit the target with his header from a very tight angle. Five minutes later, though, he managed to pick out Piatek in the box with a shot-cross, and the Pole returned to the scoresheet to put his side in front. 
Understandably, the pressure decreased for Gattuso's men and they were able to play with more flow. After Calhanoglu was brought down on the edge of the box near the 70th-minute mark, Suso stepped up to take the free-kick. The Spaniard made no mistakes with an inch-perfect strike to double the lead.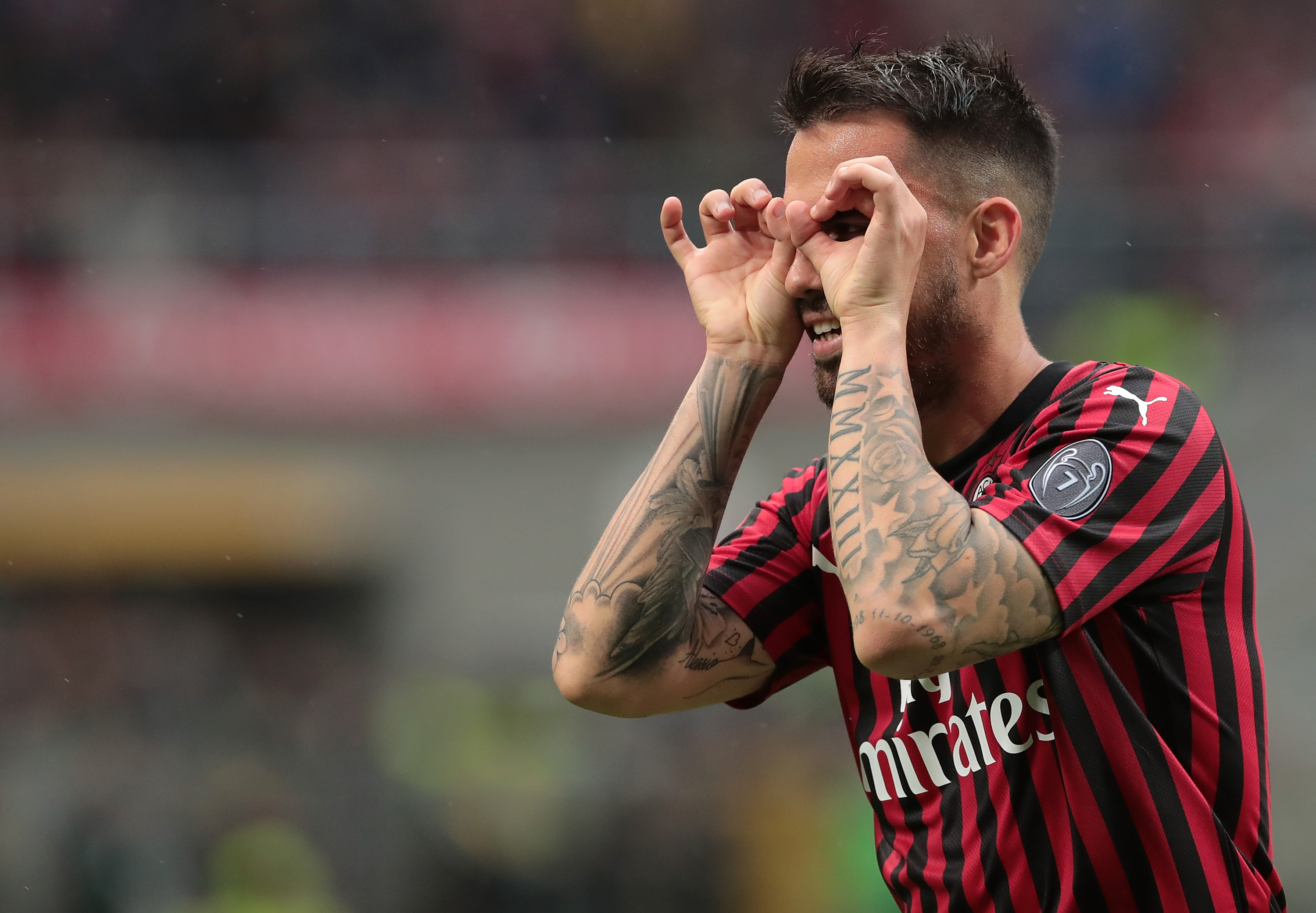 Then, the game slowed down and Milan seemed satisfied with the two-goal win, focusing on defending for the remainder of the game. Abate was replaced by Conti in the 83rd minute, receiving a big ovation from the crowd as he made his last game for Milan at San Siro. 
Even though the Rossoneri didn't create any more chances, Donnarumma was called into action in the dying minutes of the game. From close range, he made a brilliant save on a volleyed effort which seemed destined to end up in the back of the net, and it's safe to say Gigio had a fantastic game this evening.