Despite an incredible game from the rossoneri, they could not maintain their lead as Inter came back twice in an incredible derby.
Suso fired twice at the back of the net in tonight's derby giving Milan a chance to climb the table to the second place, however, Inter was ready for a fight and managed to equalize first with Candreva then with Perisic on stoppage time.
Other great performances were noticed as Jack Bonaventura showed incredible desire in the midfield and the young Manuel Locatelli played with complete confidence for his first derby with the first AC Milan team.
Inter Milan, However, pressured their opponent and clearly deserved both their goals as they were dominating the end of the game completely.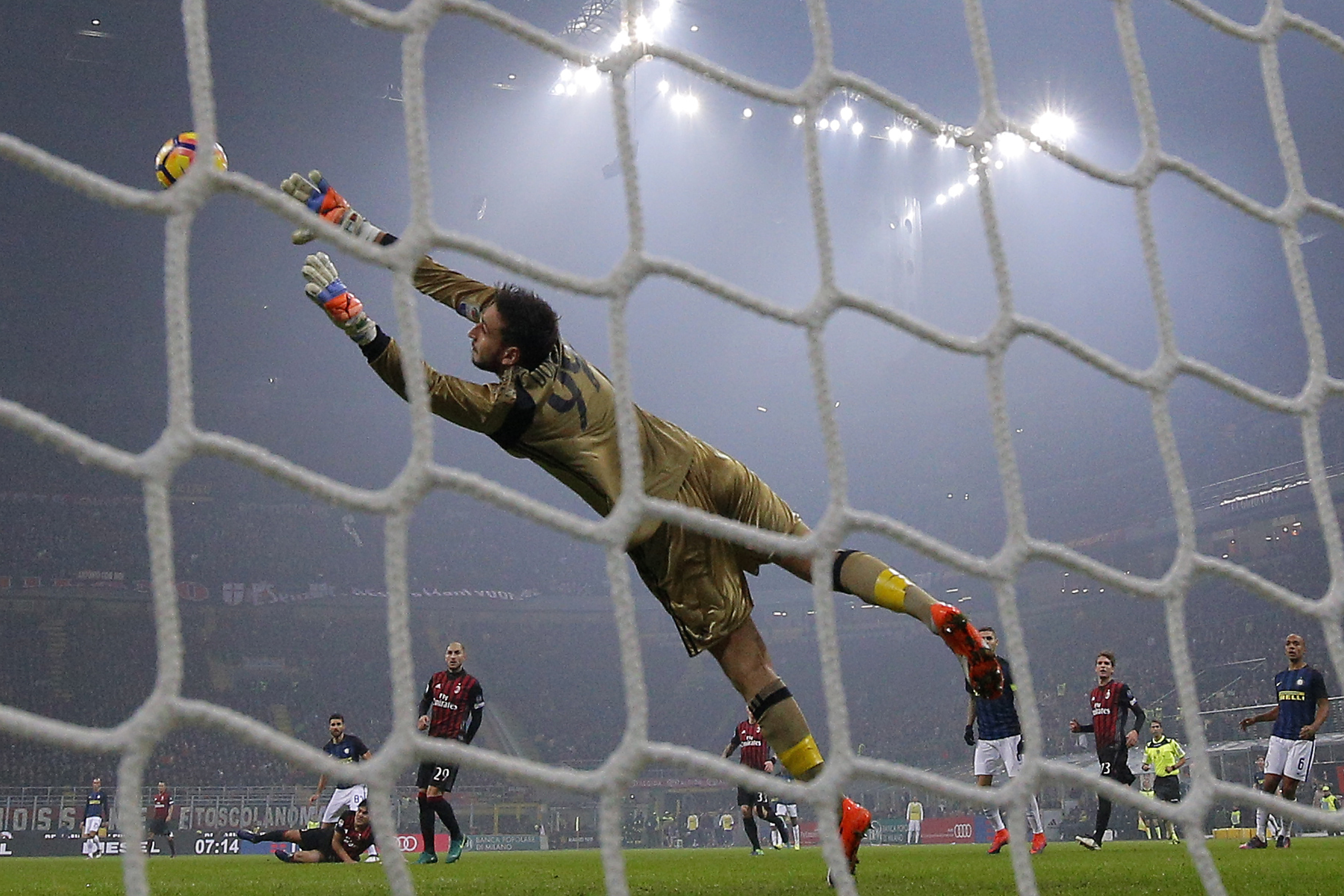 It all started with a Kondogbia header after ten minute that went high. It was clear that the Nerrazurri had the objective to start the game as good as they could.
Things did not change much as Perisic fired a shot away in the box in the 14th minute of the game, but the ball went straight into the arms of Donnarumma.
From there, Inter continued to create chances but they lacked quality finishing.
Milan finally started finding their rhythm and in the 42nd minute Suso fired a perfect shot to beat Handanovic and give Milan the lead. A great goal for the Rossoneri, which was built from the back through Donnarumma, who threw the ball to Bonaventura which started tthe successful  counter attack.
From that moment Milan started to play better as Bonaventura almost made it two with a goalbound effort blocked by Inter defence.
Candreva helped Inter respond well in the beginning of the second half by beating Donnarumma from outside the box in the 52nd minute. 
However, it only took Milan six minutes to take the lead again with another great effort by Suso, who beat the defence with a great move, hitting the ball with his right foot to beat Handanovic in goal.
While everyone believed Milan had already won the game, Perisic ruined that with a surprising goal at stoppage time as the game ended with a draw in an incredible and unforgettable derby.