Milan were looking to gain three more points by hosting Chievo Verona in the 8th round of Serie A and they did just that by putting three goals past them. A welcomed victory for the lads before an important derby.
STARTING XI
G.Donnarumma (6): Not much to do apart from a few corners to clear and an Abate header that he was good to anticipate. Was perhaps a bit short on Pelissier's goal.
Abate (7): Apart from an early scare when he headed the ball towards his own net, he captained the game very well and was much important on the right flank, especially when defending.
Musacchio (6,5): A good performance from the Argentine, he did not hesitate to clear the dangerous balls and to go forward when he needed to as well as pressing higher up at times.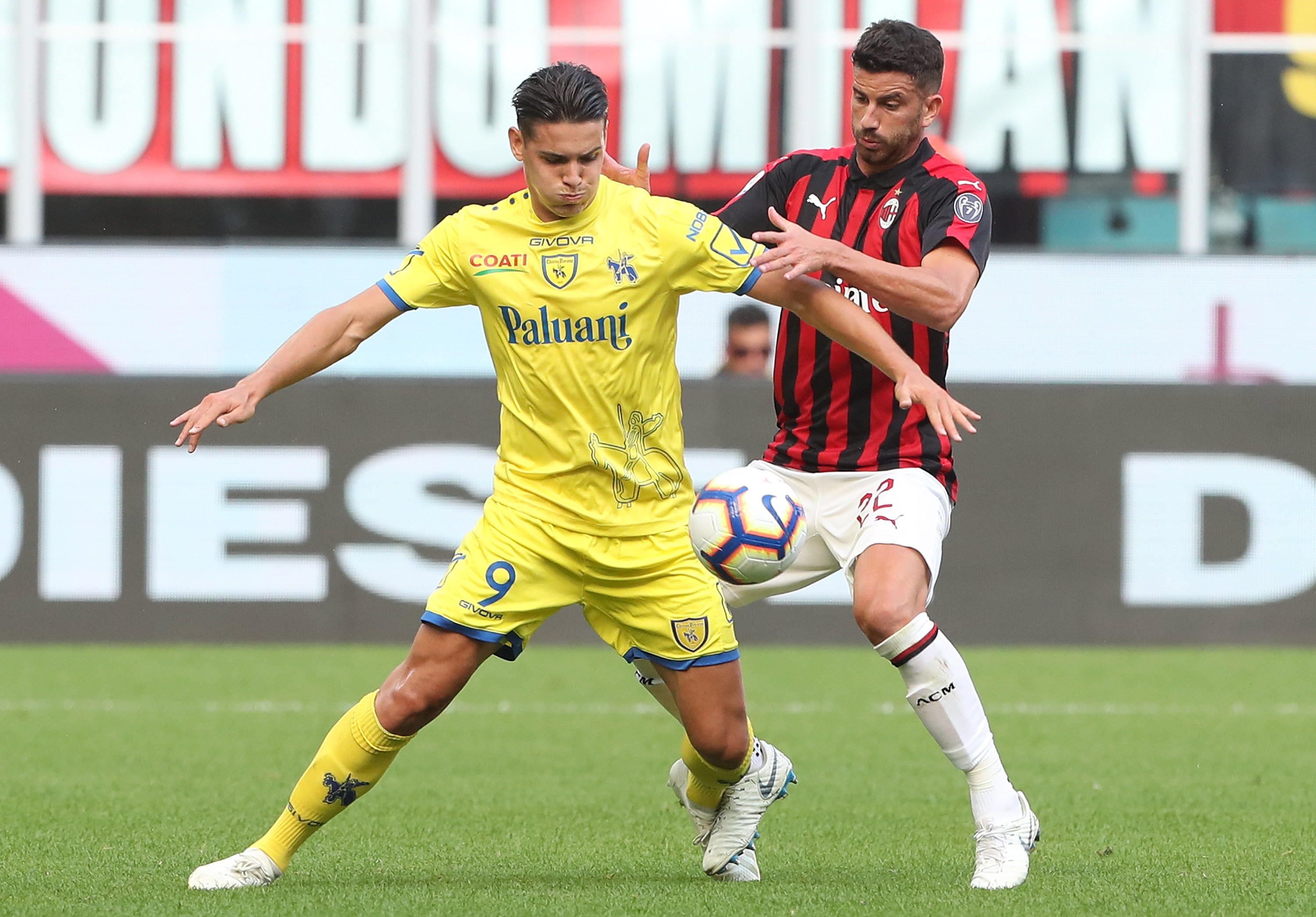 Zapata (5,5): A few missed passes early in the game, an obvious big mistake that costed us a goal when passing to Kessie while he was pressed by three Chievo players and the ball rolled straight into Pelissier's path who made it an easy goal for the visitors. Other than that, he managed the game well.
Rodriguez (7,5): A very good game for Rodriguez who had it easy this afternoon, he was, very often the first to launch a counter attack, he overlapped intelligently and a part from a couple of missed crosses, he was key to the win today.
Biglia (8): An absolute magnet today, he showed everyone he could boss the midfield of the game by showing incredible awareness, placement and passing. Has even tried a few runs infield to progress up the pitch while he wouldn't have on other days.
Kessie (7): He was less in a box-to-box role today, being rather used as a pivot, he transitioned really well in between the lines and was really well on point when it came to draw back to Milan's third and clean what had to be cleaned. An asset.
Bonaventura (7): His movement was great but he failed to score from a glorious cross from Suso in the first half, should have been sharper although we can't deny he's always tried to be creative in the game. Was thus granted the chance to add one to his tally thanks to a deflected shot in the second half and that will do him a world of good.
Suso (9 – MOTM): What a game by the Spaniard, his awareness was at the highest given the three assists he managed to yield to Higuain and Bonaventura. Was key to us on the right flank with so many crosses and dribbles, as always. His passing was a class above today.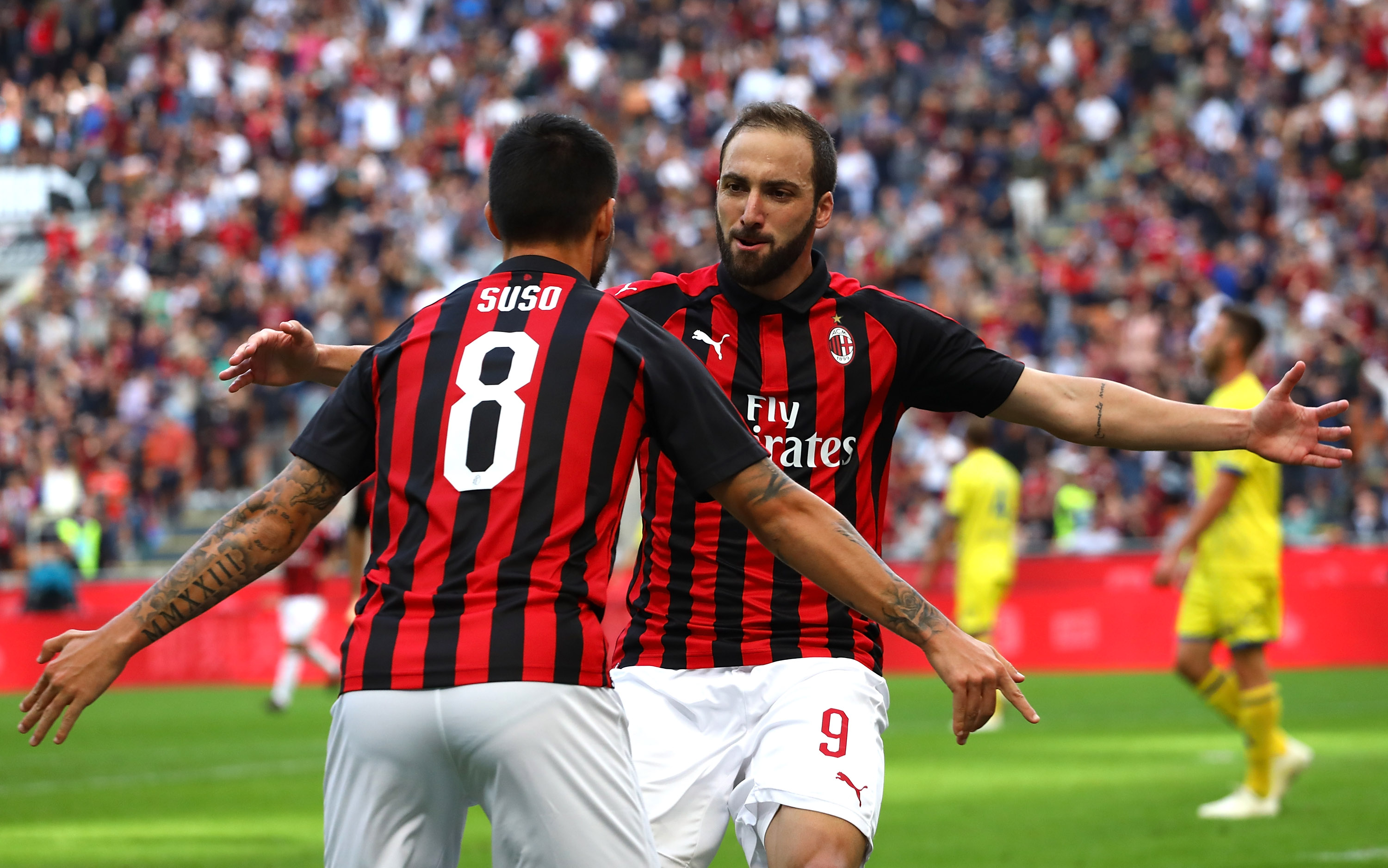 Calhanoglu (6,5): Not a bad game from him as he was sharp with his passing and always fine on ball possession phases but he perhaps couldn't bring the danger he created on Thursday when coming on from the bench.
Higuain (8,5): Two goals in the first half, he couldn't set the team any better going into the second. He'll be happy with his performance today and fans will too. The only downside is that he picked up a yellow for arguing during the second half.
SUBSTITUTES
Cutrone (6): Tried to mix his runs with Higuain in the same continuity that the two strikers showed during the week but did not have enough time nor chances to really put the ball into the net today.
Laxalt (N/A): Didn't play enough to be rated.
Castillejo (N/A): Didn't play enough to be rated.
THE MANAGER
G.Gattuso (7): A standard line-up from the coach at the start who did well to bring on Cutrone in the second half after having conceded in order not to let the team go to sleep and keep on attacking. He'll be enraged with the goal conceded though.