Gattuso and his players were desperate to give a reaction to Thursday nights defeat and knockout of the Europa League.
They did just that, showing character to come from behind and pick up the three points at the San Siro against Chievo. 
Milan left the defeat to Arsenal out of sight and continued their charge in Serie A by winning their fifth match in a row and prolonging their unbeaten streak to 10 games.
Here's what we learned from Sunday's victory…
1. KESSIES FINAL BALL
Franck Kessie is one of Europe's most promising prospects, and he has all the technical, physical and psychological qualities to reach the levels of an elite footballer.
One thing he will have to improve on in order to reach those heights is his end product or final ball. He has the ability to get all the fans off their seat with his powering runs or great tackles, but he will more often than not mistime his last pass/cross, maybe take too many touches or even go for the audacious 25 yard shot which doesn't work out.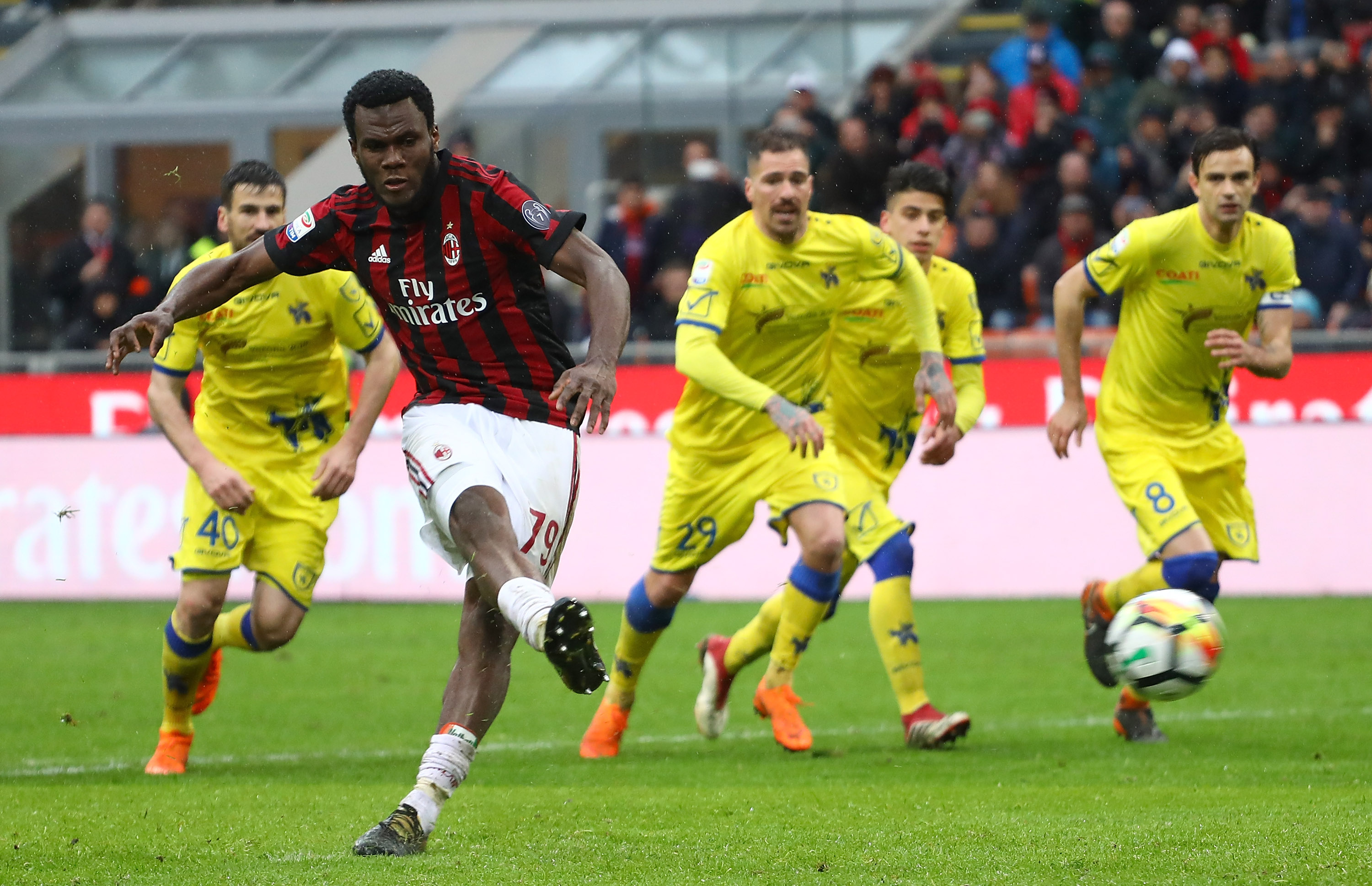 Against Chievo he managed to make a great darting run into the box and provided a wonderful assist for Calhanoglu to score and proved that he can get it right. However, he also managed to miss a poorly taken penalty in the 90th minute. He played well in the match but too many times his final ball let him down.
One thing that is forgotten about is his age, and people expect him to be the finished article already. Kessie has a massive career in front of him and he's in the right place to mature and improve his talent. With Kessie there are only good things to come.
2. POOR DEFENDING
Milan were going into this game looking to get their 5th clean sheet win in a row in Serie A, matching a previous record. The last time they won five league games in a row whilst keeping a clean sheet each time was back in February 1994.
Unfortunately for Milan this wasn't to be. Milan conceded two very easily preventable goals due to being too complacent and switching off at key moments. Before scoring Milan were in complete control and cruised the first 10 minutes. After the first goal, they started to become too relaxed and allowed the pressure to build on them resulting in going into the break 2-1 down from being 1-0 up.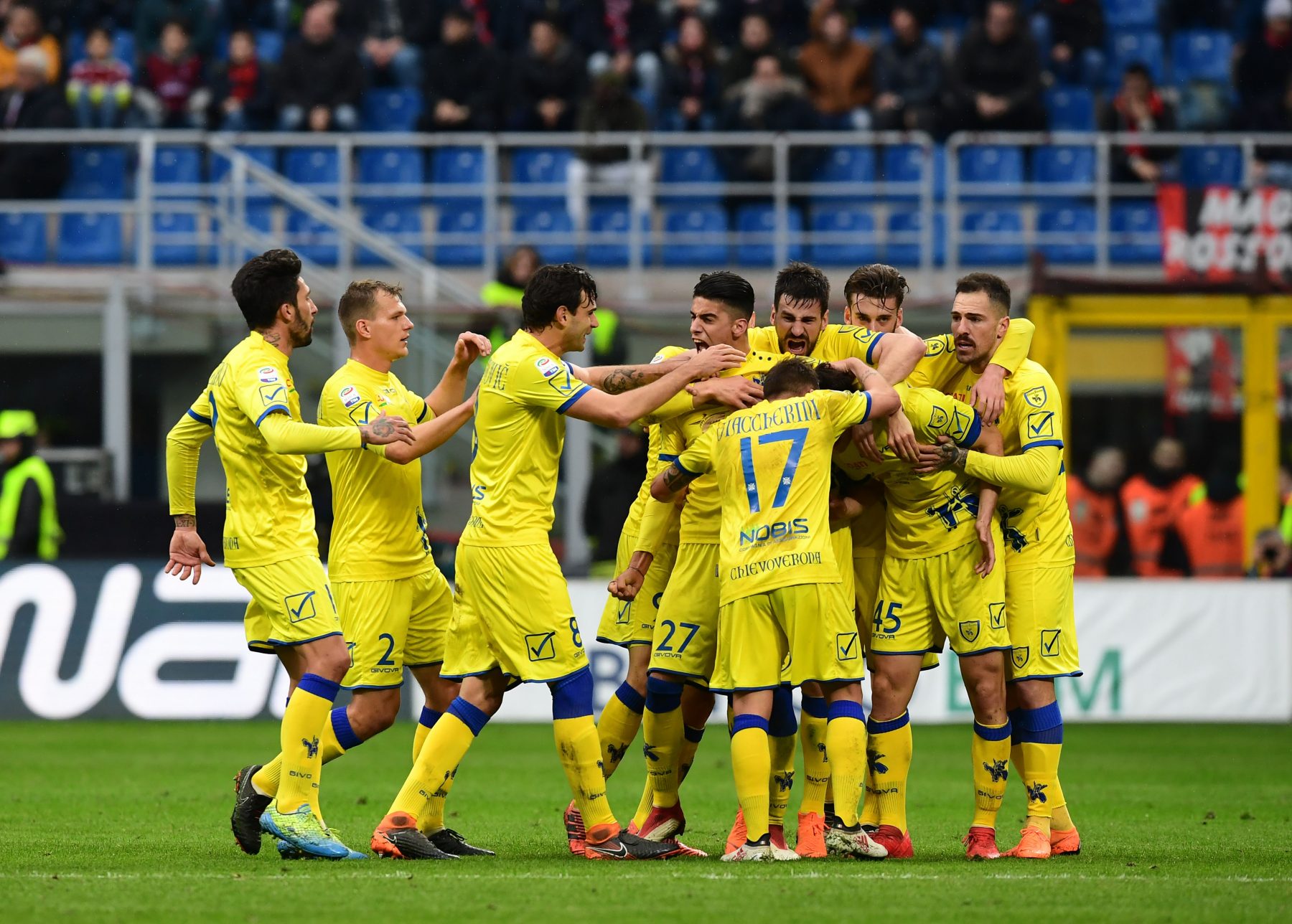 Although Milan had Cristian Zapata playing who has hardly had much game time this season and Fabio Borini playing right back which is unknown territory for him, the goals conceded were basic errors by not picking up the free man and staying tight to prevent any shots, plus allowing the Chievo players too much time on the ball.
If anything this shows how fundamental Alessio Romagnoli is in this defence, and if he played the first goal would've definitely of not gone in. He doesn't get as much credit as he deserves because he adds so much security to the back line and it just looks more solid with him there. Also, it would've obviously been a lot better with an actual right back playing who knew exactly what to do but due to injuries Gattuso had none available. Borini looked lost and both of the goals conceded he could've put a stop to.
3. ANDRE SILVA – THE DIFFERNCE MAKER
After lifting that immense weight off his shoulders and scoring his first Serie A goal against Genoa, Andre Silva has pushed on and we are seeing what confidence can do to a player.
Silva has potentially kept Milan in contention for top four after scoring two winners in the two last games, making him worth six points this season. He would always previously put himself in the positions to score but now he's finishing these chances. Silva also looks a lot more positive in his body language and he seems to now be enjoying his football as he works harder and harder everyday to be the player Milan always wanted.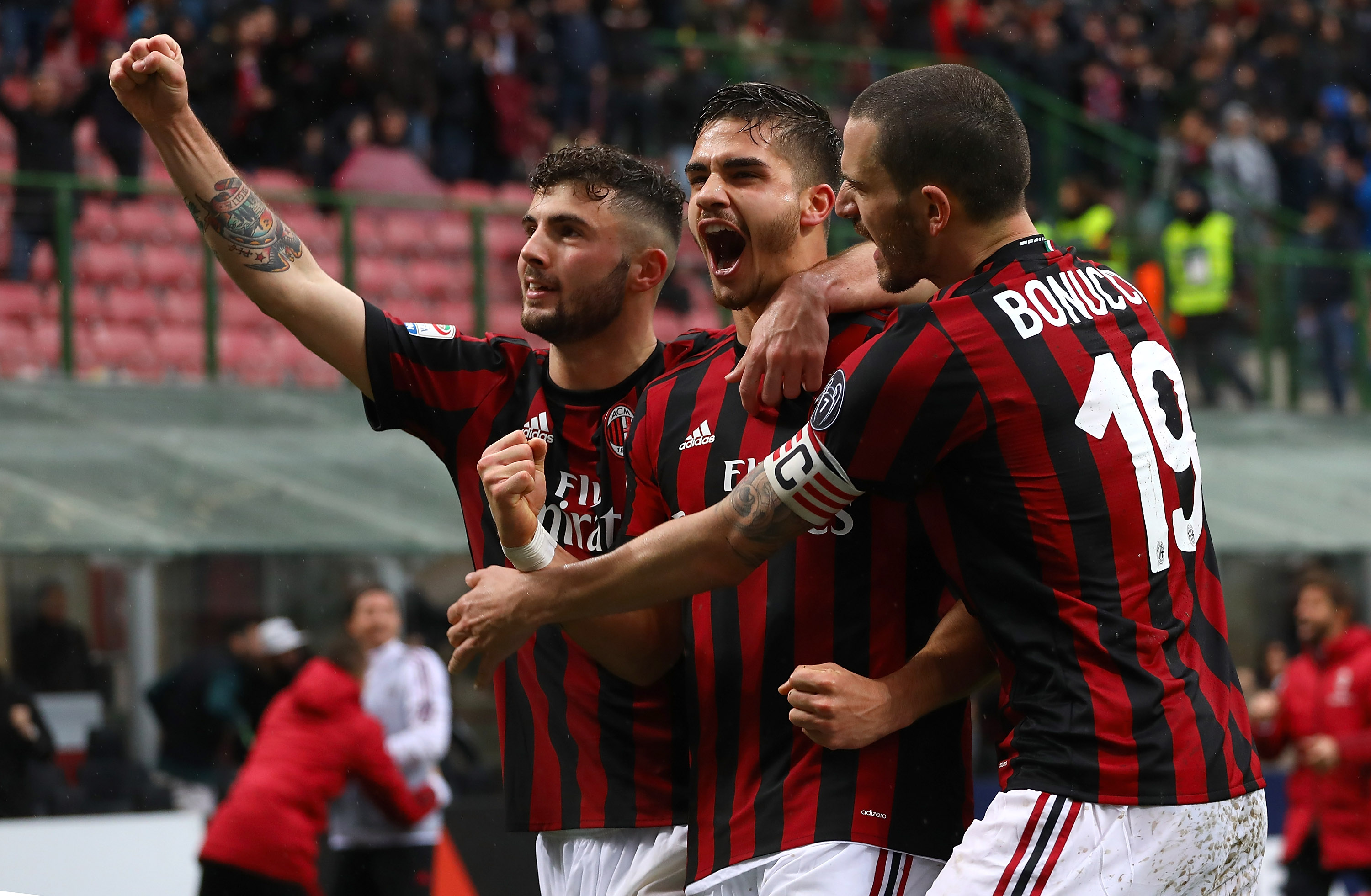 Silva and Cutrone also have a great relationship and there's been a lot of talk about the "4-4-2" formation being good for Milan, but I think it's just those two working together upfront makes the difference. Milan changed to a 3-5-2 in the game and with the two upfront it instantly looked better. One stays up high whilst the other will fill in and track back to do the dirty work and they both seem to be able to be in the right place at the right time for the goals. I'm afraid after Kalinic's disaster in training he will surely find it much harder to get back into the starting XI behind both of these.
Everyone from the directors down to Gattuso have repeatedly said about it taking time and how Silva has to adapt to the league, which is true, but now the time has come for him to become a regular based on current form. Hopefully Milan start to get from him exactly what they paid for and he justifies why there was so much hype around his name.
4. GATTUSO ISN'T JUST A GRINTA MERCHANT
When Gattuso got appointed everyone thought he'd just bring heart, grit and passion into the players without really having any sort of tactical influence on the team.
Gattuso has implemented structure into the team and everyone understands their role, he has solidified the defence and Milan now play with a purpose instead of just making aimless passes like before.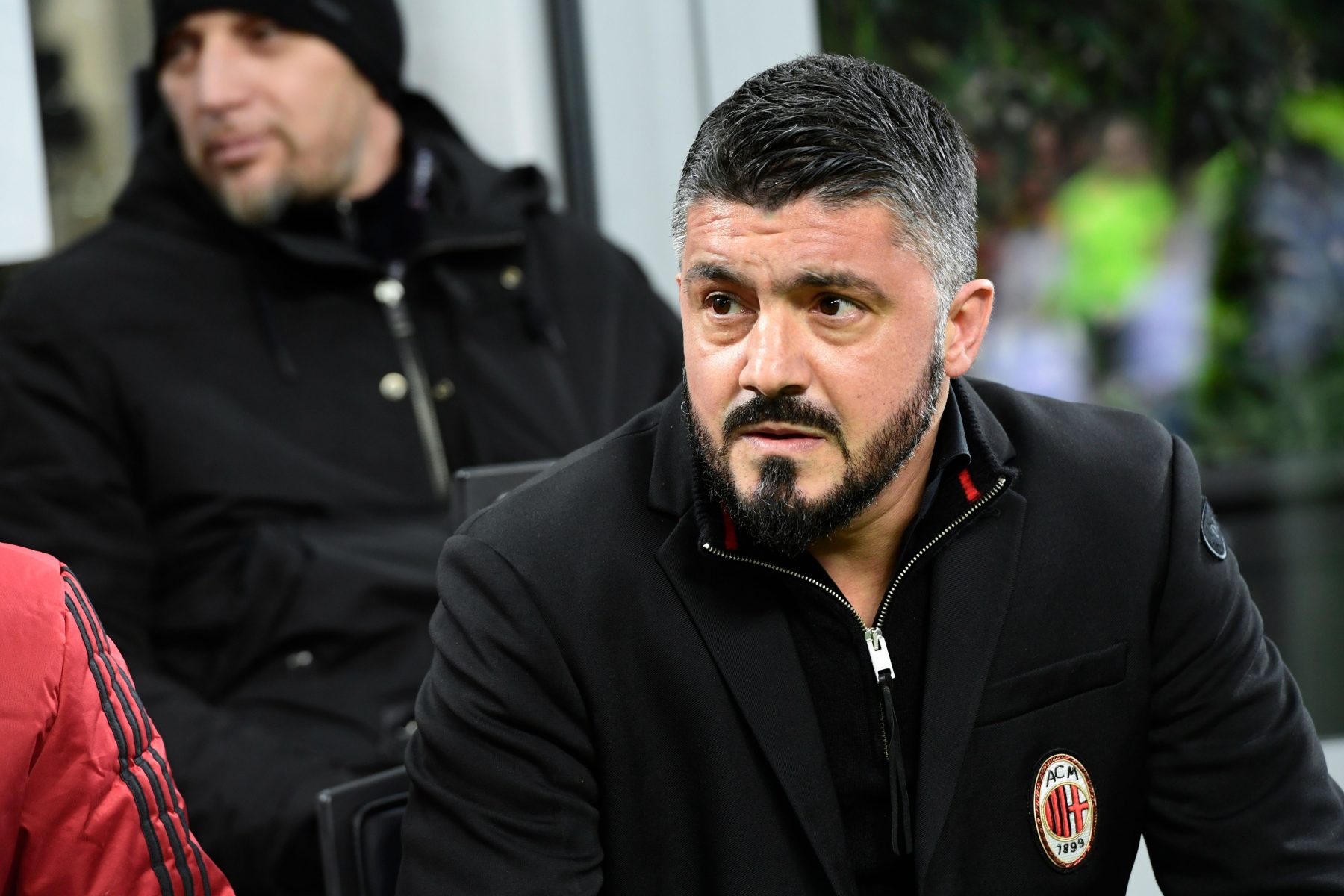 His substitutions are almost always positive and not just about bringing someone on for the sake of it. When something isn't going the way he'd like then he will use what he has at his disposal and bring players on to reshuffle things like formations and positions to try and grab the win.
Like in this game, Gattuso's changes allowed Milan to win the game and it isn't the first time either. So yes, it is correct that Gattuso has brought grinta into the team but he has also got this team playing the way it should've 4/5 months ago.
5. MILAN CAN WIN UGLY
Under Vincenzo Montella at the start of the season, when Milan played bad they'd get lose and sometimes even when playing well Milan would still get beaten, such as against Roma at home. This result against Chievo and the result against Genoa shows that Milan can grind out games and win ugly.
These type of games the team are now winning would've previously been losses. When Milan used to play a lower placed team and find themselves in a difficult moment they'd usually come out on second best, now the Rossoneri fight till the end and might not play the best football but are getting much-needed points and results.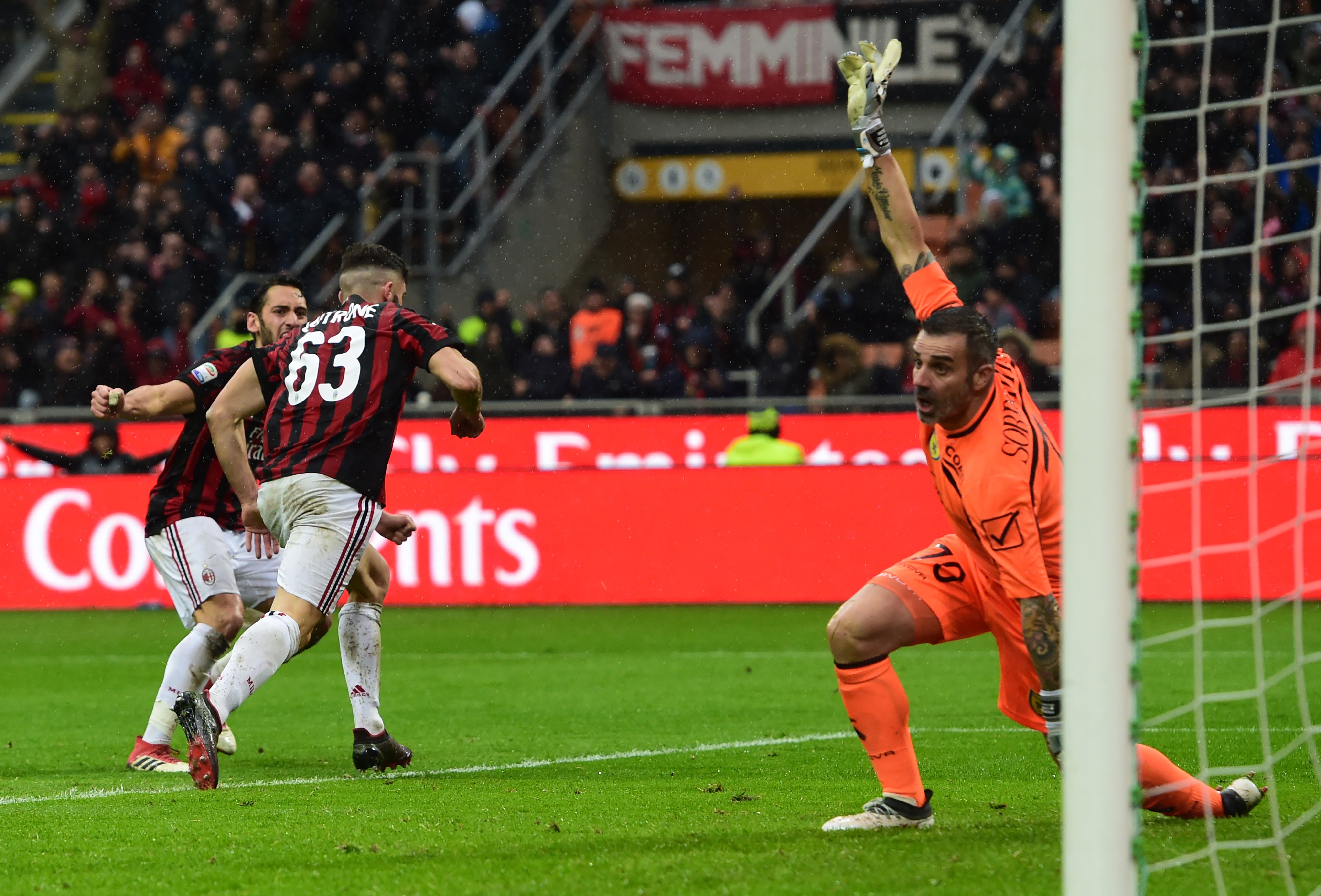 This shows signs of a promising team at the moment and a good team to come. No team is able to play good in every game so sometimes you need to just show a bit of fight and determination to get you over that line and bring home a win like Milan did in these last few games.
---
As an aside, VAR has often had a bad reputation but in this game I thought I'd mention how it was used correctly, efficiently and effectively. Hopefully the display we observed can be replicated throughout Serie A in the future.