Ever since its introduction, it seems VAR has become more and more controversial. This season has been filled with controversial decisions, even for Milan, and down below are a compilation of the decisions. 
Udinese 1-0 AC Milan (Referee: Pasqua): Already on the first matchday, the Rossoneri were penalized by a mistake by the referee. In the final minutes of the game, with Udinese leading 1-0, there was a handball in the home side's penalty box.
The Milan players, of course, appealed for a penalty. VAR agreed and told the referee to check the incident on the screen. Despite this, he decided to stick to his initial decision, which was a questionable decision to say the least.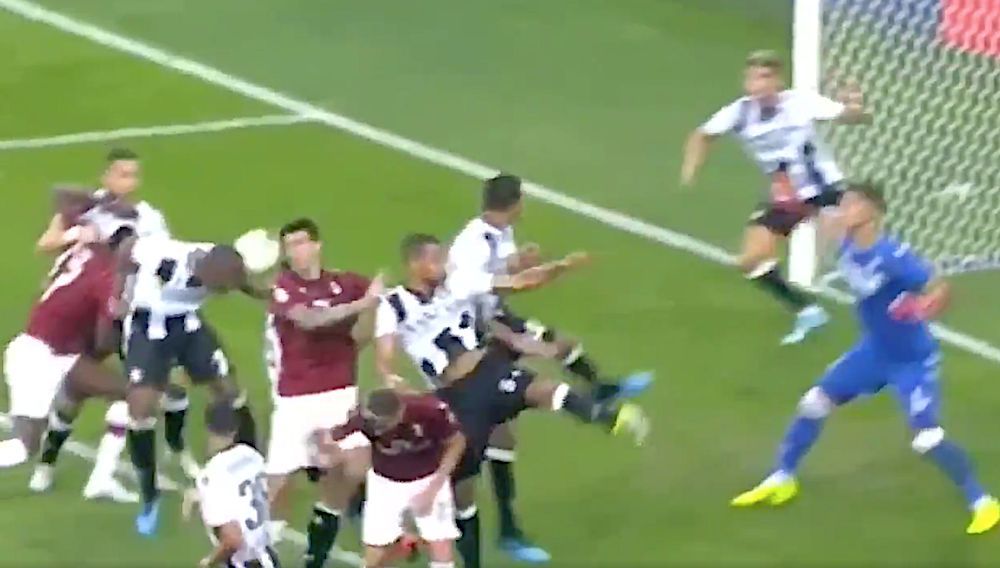 Torino 2-1 AC Milan (Referee: Guida): In the 5th round, the Rossoneri travelled to Turin to face Mazzarri's side. After taking the lead through Piatek, Milan conceded the equaliser as Belotti managed to beat Donnarumma.
However, in the build-up to the goal, there was a clear foul on Calhanoglu by Rincon. Despite this, as the replays were very clear, VAR didn't alert the referee and no check was made on the screen. Eventually, Milan lost 2-1.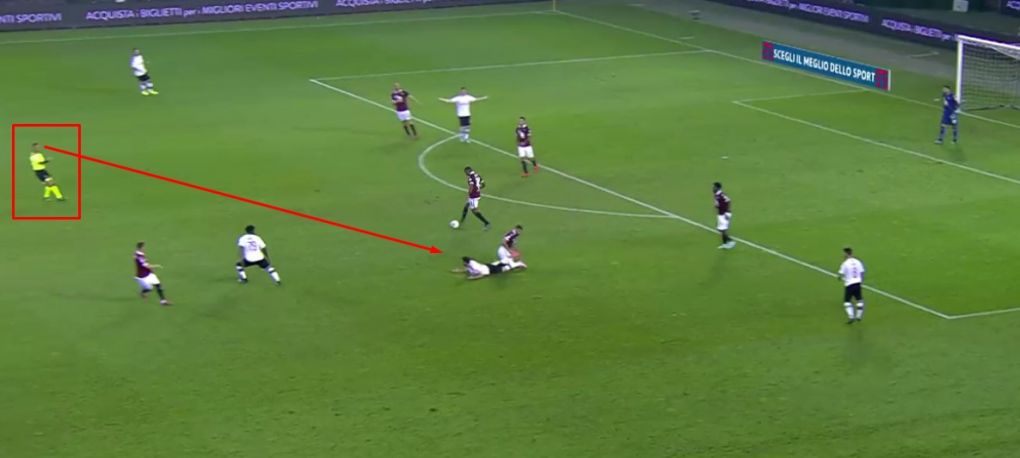 AC Milan 1-3 Fiorentina (Referee: Giacomelli): Arguably, one of the worst defeats this season. After a close first half, or at least a balanced one, the Rossoneri completely fell apart in the second half. In fact, they could have conceded more than three.
However, in the first half, Milan should have had a penalty. Caceres brought down Piatek in the box, and it was clearly visible on the replays. Despite this, the referee didn't check the incident on the side of the pitch.
Genoa 1-2 AC Milan (Mariani): Even though the Rossoneri won the game, there was an error which could have cost them a lot. In injury time, the referee decided to award a penalty to Genoa after Kouame was seemingly brought down in the box.
However, the replays clearly showed that Pepe Reina barely touched the striker, who took a dive. Surprisingly, VAR didn't overturn the decision, even though it was quite clearly a dive by the Genoa man. Fortunately, Reina saved the penalty.
So, apparently, this is a penalty… pic.twitter.com/2cyy5n3vlp

— MilanGifs (@MilanGifs) October 5, 2019
AC Milan 0-0 Sassuolo (Manganiello): Despite many chances, Pioli's men failed to break down the Neroverdi. In the first half, they managed to get one into the back of the net, but the referee eventually disallowed the goal with the help fo VAR for a handball.
However, after looking at the replays, the decision remains questionable. In the end, it cost Milan the three points, which they could have really used.
Closer look… pic.twitter.com/YeiK8URXs1

— MilanGifs (@MilanGifs) December 15, 2019
READ MORE: Father of Arsenal loanee reveals AC Milan could complete deal in the next few hours