AC Milan, as is well known by the footballing world, have fallen into somewhat of a rut these past few years.
The Club has been without European football since the 2013/14 season and has ultimately paid the price for a number of bad business decisions on and off the field.
In the first part of the series, Oliver Fisher looked at what system the Rossoneri should establish moving forward.
Now, we will take a look at the current state of the squad. Who should stay? Who should go? All answered below…
---
Goalkeepers
Keep: Gianluigi Donnarumma, Alessandro Plizzari, Gabriel (currently on loan at Cagliari).
Departures: Marco Storari (coaching role).
The goalkeeping situation at Milan is by far the easiest department of the team to sort out.
Gianluigi Donnarumma is the future of the team and will hopefully remain the No.1 (or 99) for the considerable future.
Alessandro Plizzari is a promising young player who I would be tempted to loan out, but having him in and around Gigio could prove to be hugely beneficial.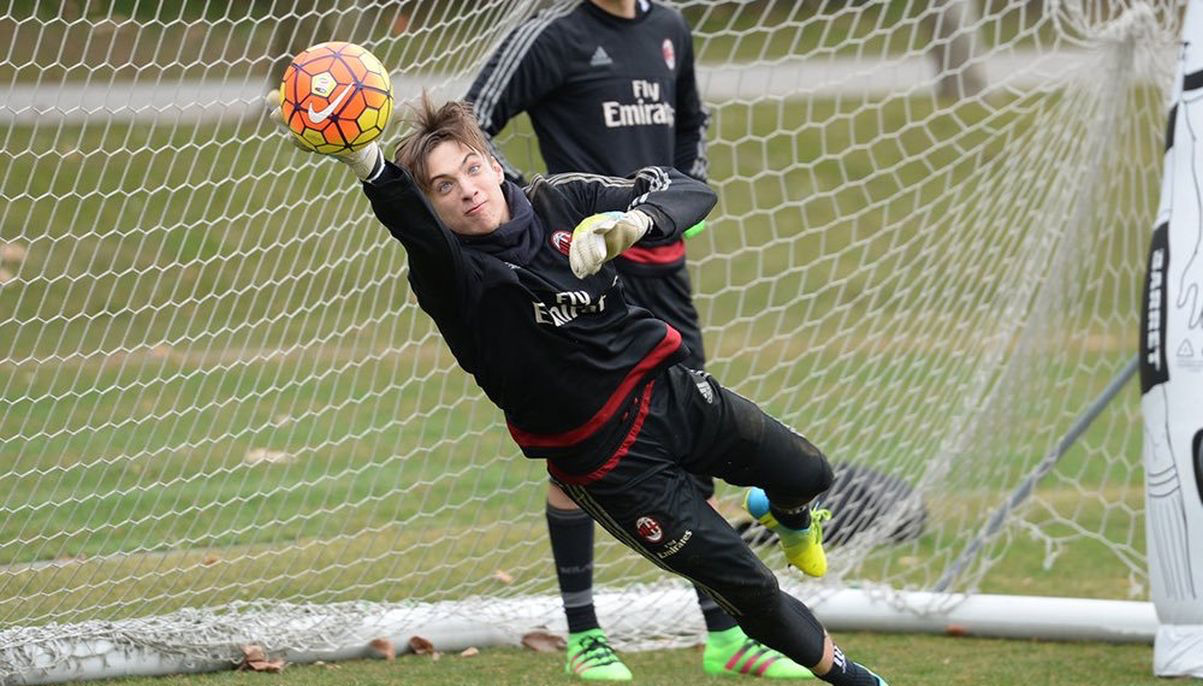 Marco Storari will likely be retiring at the end of the current campaign and will take up a coaching role at the Club, while Gabriel should be brought back from his loan at Cagliari to be back-up for next season, with Plizzari getting Primavera game time until his opportunity comes.
---
Defence
Keep: Ignazio Abate, Luca Antonelli, Davide Calabria,  Gustavo Gomez, Gabriel Paletta and Alessio Romagnoli.
Departures: Mattia De Sciglio, Leonel Vangioni and Cristian Zapata.
While the goalkeeping department is easy, the same cannot be said about the defensive overhaul. AC Milan have conceded the second-most goals in the top six (43), behind only Lazio (45), who have scored 19 more.
Analysing the rearguard alphabetically, full-backs Ignazo Abate, Luca Antonelli and Davide Calabria all have roles to play in the first team. An important thing to consider is that Milan will likely have European football to contend in, meaning the need for rotation is great than it has been the last three seasons.
Gustavo Gomez has potential and should be kept in and around the matchday squad, perhaps even getting more opportunities at home against lesser opposition. He could potentially be loaned out should two central defenders arrive on loan.
Gabriel Paletta has done enough this season to warrant a stay but his discipline issues must be rectified. The Argentine-Italian could be a useful back-up, while Alessio Romagnoli is the man that AC Milan must build around, being one of the best young defenders in world football.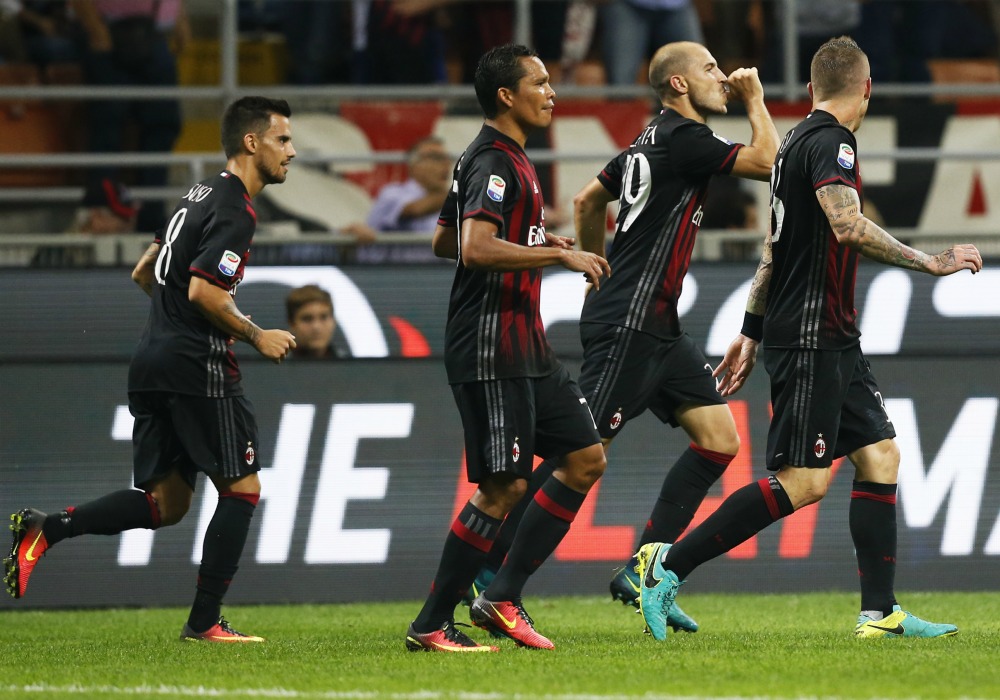 Mattia De Sciglio may have played his last game for Milan already, and in all honesty the handling of his renewal and the constant flirtation with rivals Juventus, in addition to his inconsistent performances, mean it is time to move on.
Leonel Vangioni has impressed some since his emergence in the team, but he offers less than Antonelli and appears to have not settled in to life in Italy and should be moved on.
Cristian Zapata, despite establishing himself as a cult hero of sorts since the famous #Zapata97 moment, should be sold while he still has some value in order to add to the budget for the summer.
---
Midfield
Keep: Andrea Bertolacci, Giacomo Bonaventura, Juraj Kucka, Manuel Locatelli, Riccardo Montolivo and Mario Pasalic.
Departures: Mati Fernandez, Keisuke Honda, Andrea Poli and Jose Sosa.
The midfield is without a doubt the area that needs most work for the Rossoneri this summer, and that is something that even coach Vincenzo Montella knows.
Starting with departures; Mati Fernandez and Jose Sosa should be allowed to leave this summer. Fernandez has shown bright sparks but probably isn't the answer going forward and should not be pursued on a permanent deal. Also, Sosa should take advantage of reported Fenerbahce interest to return to Turkey as his opportunities in the squad should decrease further with the right re-inforcement.
Andrea Poli has evidently reached the end of his time in Milan (though could be used in a deal with Torino for Andrea Belotti or Daniele Baselli), while Keisuke Honda must also be cut from the wage bill with a move to the MLS awaiting.
Andrea Bertolacci, although a major disappointment so far, deserves another season to potentially prove that he was a worthwhile investment. Injury problems haunt the best of players, so a run of games in a competition (potentially Coppa/Europa League) could go some way to establishing form.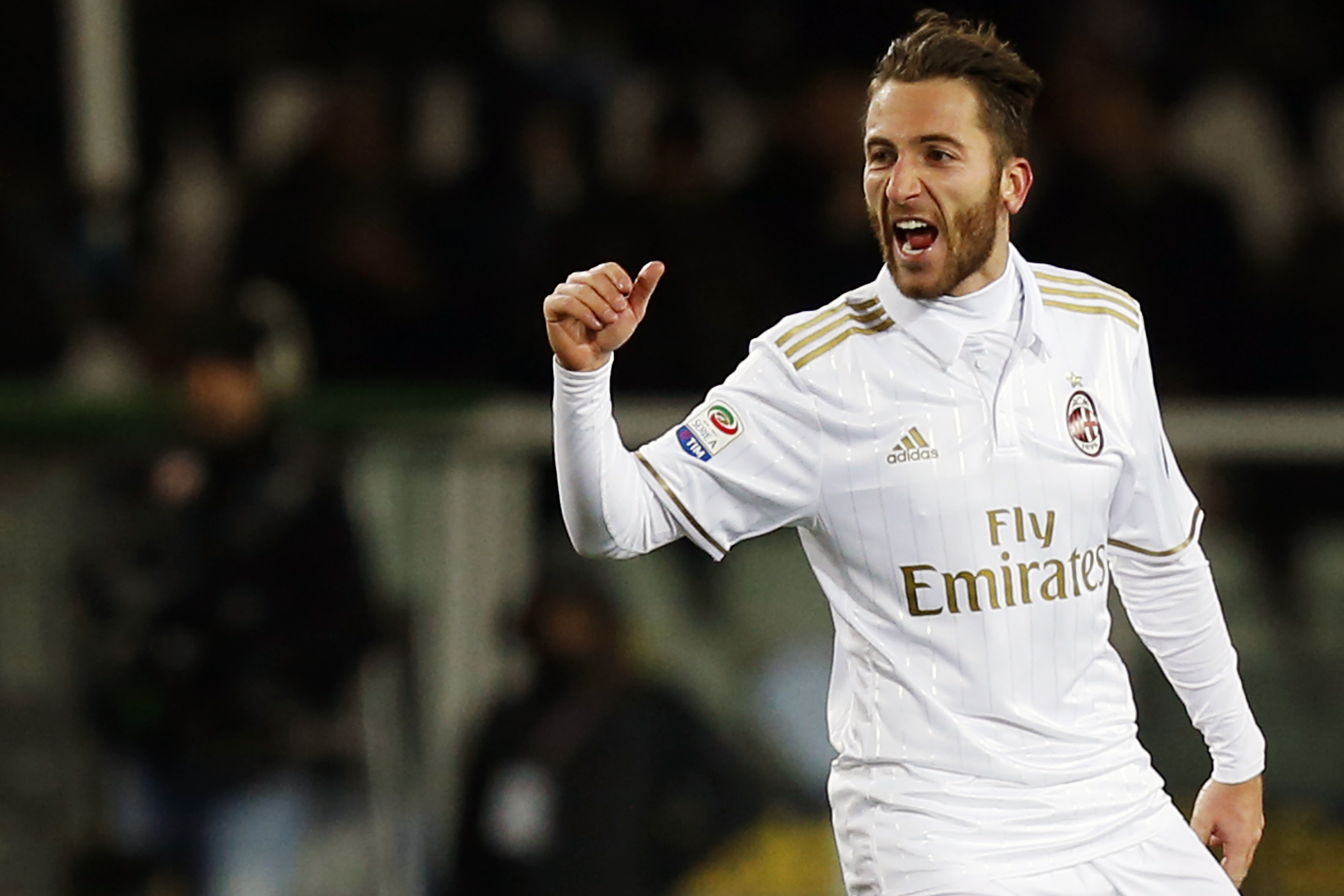 Giacomo Bonaventura and Manuel Locatelli are obviously part of the spine of the team and should be retained at all costs, and Locatelli should be trained in the deep-lying playmaker position as that is where his future lies.
Juraj Kucka can be a useful squad player who performs the box-to-box role well (though could also be used in a swap deal with Torino), while Riccardo Montolivo again potentially deserves another season, though his inclusion is one of reluctance and is largely based on the fact that there would be zero resale value.
Finally, Mario Pasalic has been impressive on his loan spell and a permanent deal could be pursued, but another season-long loan is most likely and he would fit in the advanced playmaker role aptly.
---
Attack
Keep: Gianluca Lapadula, Patrick Cutrone (loan) and Suso.
Departures: Carlos Bacca, Gerard Deulofeu and Lucas Ocampos.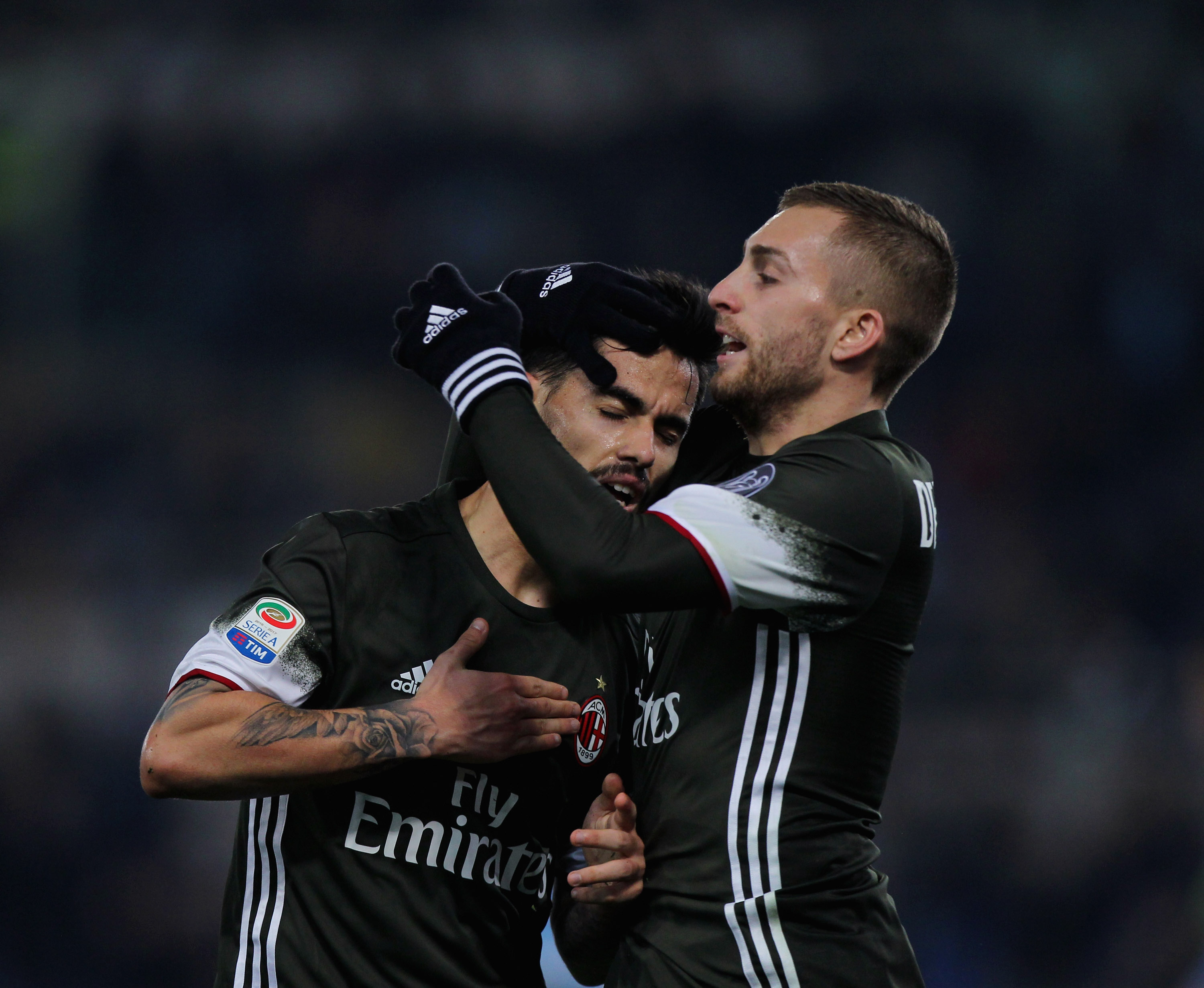 AC Milan are somewhat thin on the ground in terms of attacking options, something which should not be the case in a 4-3-3. The Rossoneri have been linked with a host of players to bolster the forward ranks, but we can also expect some departures this summer.
Gianluca Lapadula has been questionable when played as a lone striker in Montella's system, but ultimately should be kept unless Milan can ensure at least two centre-forward arrivals.
Patrick Cutrone should also not be sold as he is a striker with plenty of potential, but a loan move to a Serie A club could prove to be of benefit for the youngster.
Suso, although struggling for consistency in recent weeks, has shown more than enough quality to be kept around, and negotiating an extension for the Spaniard is crucial even if just for future resale value.
Carlos Bacca will likely be moved on in the summer as his game time under Montella has steadily declined, but Milan cannot expect to command more than €25million considering his age.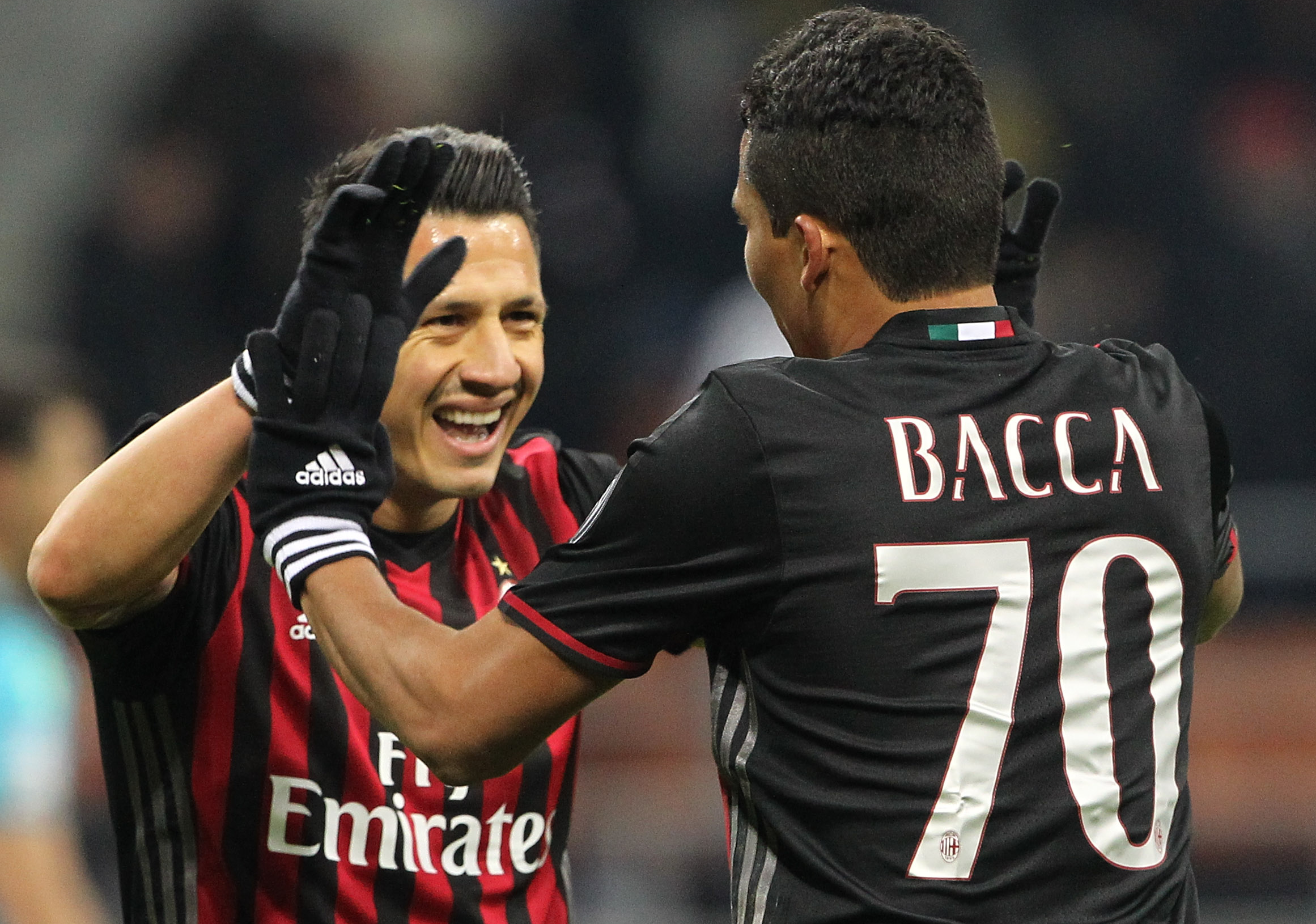 Gerard Deulofeu is expected to return to Barcelona upon the expiry of his loan spell at San Siro. In all honesty, if that is the player's will, we should not stand in the way of the Everton man if he wants to warm the Nou Camp bench.
Lucas Ocampos has proven to be exactly what we thought: a rushed loan signing who doesn't really fit the style or system Milan currently deploy (and will in the future).
---
So, that leaves us with the following 18 players:
Gianluigi Donnarumma, Alessandro Plizzari, Gabriel, Ignazio Abate, Luca Antonelli, Davide Calabria, Gustavo Gomez, Gabriel Paletta, Alessio Romagnoli, Andrea Bertolacci, Giacomo Bonaventura, Juraj Kucka, Manuel Locatelli, Riccardo Montolivo, Mario Pasalic, Gianluca Lapadula, Patrick Cutrone and Suso.
Now for the additions…
Tune in to Part 3 where Oliver will continue his assessment of the squad by taking a look at signings the Rossoneri should make.