It's that time of the year again. January transfer deadline day is once again upon us, and we are all wondering if Milan could spring any more surprises.
The Rossoneri have been one of the more active teams during the January window, strengthening in all departments with Fikayo Tomori, Soualiho Meite and Mario Mandzukic coming in to bolster the defence, midfield and attack respectively.
With the window set to slam shut at 8pm CET, we have all of the latest news until then below…
---

The January transfer window is now closed in Italy!
AC Milan's transfers during the January 2021 window…
In:
➤ Soualiho Meite – (From Torino: loan + option)
➤ Mario Mandzukic – (Free agent)
➤ Fiyako Tomori – (From Chelsea: loan + option)
Out:
➤ Leo Duarte – (Istanbul Basaksehir: loan + option)
➤ Andrea Conti – (Parma: loan + option)
➤ Lorenzo Colombo – (Cremonese: loan)
➤ Mateo Musacchio – (Lazio: permanent)
➤ Luan Capanni – (To Racing Santander: loan)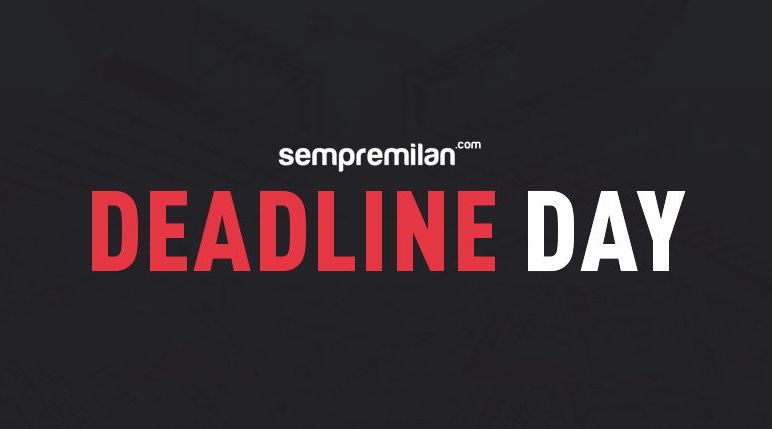 ---
18:55 – Odsonne to join?
One to keep an eye on for the summer appears to be Odsonne Edouard. Further reports from Scotland are claiming Milan are keen, as well as Juventus, Arsenal and Leicester.
---
18:20 – Pep GuardiNOla (sorry)
A couple of reports from Spain over the weekend suggested that the Rossoneri want Pep Guardiola to take over from Pioli, but not in the immediate future. Well, it seems as though a new deal for the latter is more likely than Pep in Italy.
---
17:14 – Gone for good?
According to Max Bielefeld of Sky Italia, RB Leipzig and Strasbourg have an agreement in place for a transfer of Mohamed Simakan in the summer. Any hopes of a summer move may now be over.
---
16:42 – Bid denied
Reports from England over the weekend suggested Milan have made a bid to sign Diogo Dalot permanently, but that has now been refuted. Talks are, however, planned.
---
16:19 – Petter the devil you know
Milan have rejected a loan bid from Bayer Leverkusen in the Bundesliga for winger Jens Petter Hauge, it is claimed. Read all about it here.
---
15:25 – On the Luc-out
Reports in Spain are claiming that Milan are one of three Serie A teams interested in Lucas Vazquez. It's not the first time he's been linked…
---
15:10 – A done deal
MilanNews are reporting that Sabino Signorile's reported move to Monza has in fact been made official. Still waiting for an announcement from either club…
---
14:05 – Target going elsewhere
It seems as though we might not have to hear Ozan Kabak's name linked with Milan for a while, as Liverpool are reportedly closing in on a deal to sign him.
---
13:22 – Business at last!
It isn't as exciting as some of you will have been hoping for, but Di Marzio is reporting that Primavera forward Sabino Signorile is on his way to Monza.
---
13:05 – The other headlines…
Since there isn't much in the way of imminent transfer news, a look at the other major stories:
➤ Pioli studies alternative formations to get the best from his squad
➤ Further sanctions possible from Ibra-Lukaku row as prosecutor gets involved
➤ Inter to blame as plans for new San Siro suffer a further slowdown
---
12:38 – The Don dilemma
Although there have been plenty of reports suggesting that Donnarumma's renewal is on the home straight, two papers are claiming that there are a couple of big hurdles for Milan to overcome.
---
12:02 – Earning his coin
The Milan management are ready to discuss the renewal of Franck Kessie's contract – currently set to expire in 2022 – with his entourage, a report claims. It would be a two or three-year extension, with a substantial pay rise.
---
11:50 – No more distractions
Once the market is closed, Donnarumma and Calhanoglu will have the management's full focus. Read more here.
---
11:38 – Laying the groundwork 
Not every negotiation conducted in January is for an immediate transfer, with Paolo Maldini and Ricky Massara looking at securing three reinforcements ahead of the summer including Florian Thauvin, a report claims.
---
11:05 – The best around?
Is Davide Calabria the best right-back Italy have right now? Calciomercato think so, and they have even provided an update on his renewal talks.
---
10:40 – Pep talk
Milan have made contact with Manchester City boss Pep Guardiola about the potential of taking over from Stefano Pioli, reports in Spain are claiming. We don't give much credence to them either.
---
10:08 – What to expect…
Well, in order to temper expectations it must be said that transfer guru Fabrizio Romano told us on Friday that the management are happy with the squad. The most likely movement is probably that of young players leaving on loan like Luan Capanni and Lorenzo Colombo did, though there are no names at the moment.
Could a left-back arrive? Never rule it out but it seems tough given the time constraints. Could fringe players leave? Possibly, so stay tuned.
---
09:50 – One more shot?
Milan are continuing to dream about the idea of signing a new left-back to become the deputy to Theo Hernandez, with a few names on the wish list. Could one arrive today? Read more here.
---
09:30 – Milan keen on Kean
It seems as though this is more likely to be one for the summer, but the Rossoneri are apparently interest in on-loan Everton forward Moise Kean, who is not getting much playing time at PSG despite scoring 11 goals for them this term. Read more here.
---
Join in the discussion over on the Rossoneri Discord!