After weeks of speculation, deadline day is finally among us. Follow along with our live blog for all the latest Milan transfer news.
The window slams shut at 22:00 CET, and we will have all the updates as they arrive.
---
20:12 – Mercato closed
We have just received word from our transfer expert Vito Angele that his work for the day is done, as is Milan's mercato.
Full summary piece to follow on site, as well as an analysis of Ante Rebic.
Thank you for following along!
---
19:30 – That's all folks?
Things have gone quiet. Any hope of late drama regarding Taison, Angel Correa or any other possible target is fading fast…
---
18:32 – REBIC OFFICIAL
Lega Serie A have confirmed via their official transactions page that Ante Rebic is a Milan player!
---
17:58 – Andre Silva announcement imminent…
📸 Andre Silva pictured in an Eintracht Frankfurt shirt.
👀 Official announcement(s) surely imminent now… pic.twitter.com/ahPFIgiR92
— SempreMilan (@SempreMilanCom) September 2, 2019
---
17:54 – Rebic is done!
Confirmation has arrived from Gianluca Di Marzio that Ante Rebic's move to AC Milan is now done.
Arrivata la firma di #rebic con il @acmilan ✅ @SkySport #calciomercato

— Gianluca Di Marzio (@DiMarzio) September 2, 2019
---
17:45 – Bargiel leaves for Wroclaw
Przemysław Bargiel #nowywmieście ✅ pic.twitter.com/QC8I10TSmG

— Śląsk Wrocław (@SlaskWroclawPl) September 2, 2019
---
16:48 – Another saga begins?
It wouldn't be the end of the Milan mercato without some drama…
Gianluca Di Marzio is reporting that there are 'problems' to be fixed regarding Andre Silva's move to Eintracht Frankfurt, which has left Milan and Rebic waiting…
Problemi da risolvere sull'asse #AndreSilva @Eintracht, il @acmilan e #Rebic attendono. @SkySport #calciomercato

— Gianluca Di Marzio (@DiMarzio) September 2, 2019
---
16:28 – The saga ends
Remember Angel Correa? He won't be joining Milan this window, reports in Spain have confirmed as per Calciomercato.com.
For those who are interested, we have written – *checks notes* – 99 articles on Angel Correa since the start of last month.
---
15:50 – *Insert tumbleweed GIF*
Aside from the progression of Rebic's medical, there really isn't an awful lot else happening. Still, there is six hours of the mercato still to go, so surprises may yet arrive…
---
15:09 – Terms of Rebic deal revealed
Speaking of contracts, La Gazzetta dello Sport journalist Nicolo Schira has revealed that Rebic will join on a two-year loan at a cost of €5m with €20m option to buy.
He will earn a salary of €2.2million per year.
Fali #Ramadani al Cavallini si gode la chiusura dell'operazione Ante #Rebic al #Milan in prestito biennale (5 milioni) con diritto di riscatto a 20 milioni. Stipendio da 2,2 milioni netti più bonus per il croato. #calciomercato

— Nicolò Schira (@NicoSchira) September 2, 2019
---
15:00 – Here's Ante!
Ante Rebic is now at the Ambrosiana clinic where he will undergo final checks before heading to Casa Milan to sign his contract.
#Rebic arrivato alla clinica Ambrosiana per gli ultimi test l'idoneità sportiva, poi la firma in sede al #Milan. @MilanNewsit pic.twitter.com/8Cls5ZcBmE

— Antonio Vitiello (@AntoVitiello) September 2, 2019
---
14:34 – Medical complete!
Ante Rebic has completed his medical examinations at La Madonnina clinic. Now, the fitness tests…
Terminate le visite mediche di Ante #Rebic con il #Milan, ora verso i test d'idoneità

— Antonio Vitiello (@AntoVitiello) September 2, 2019
---
13:50 – Taison Fury
And just like that, Anto Vitiello of MilanNews.it reports that Taison will not arrive. Could that be it for Milan's mercato?
Non arriverà

— Antonio Vitiello (@AntoVitiello) September 2, 2019
---
13:11 – The one that got away
Tuttomercatoweb (via MilanNews.it) state that rumoured Milan target Emanuel Vignato is closing in on a move to Sampdoria.
---
12:50 – Rebic still busy
As noted by MilanNews.it, Ante Rebic is still undergoing his medical examinations at La Madonnina clinic, where he has been for over four hours.
---
12:35 – Done and dusted?
As per Sky Italia, Milan's pursuit of Taison is 'getting complicated' as Shakhtar are no longer as open to the sale.
Unless there is a twist, the Rossoneri's mercato could be over, their journalist Peppe Di Stefano claims.
---
12:20 – As promised…
Our mercato expert Vito Angele has provided all the latest updates on Milan's deadline day plans, specifically a potential move for Taison.
---
12:00 – All quiet… but wait!
All the deadline day rumours have gone a bit quiet for now, but don't worry – we have an exclusive arriving imminently!
---
11:02 – 'Crazy' Shakhtar demands
As per La Gazzetta dello Sport (via MilanNews),  it will not be easy to close a deal for Taison before tonight's 10pm deadline.
This is because the demands from the Ukranian side are deemed far too much by Milan. The player has a €30m release clause.
---
10:54 – Torino defender arrives
Not a blockbuster by any means, but Milan Primavera look set to welcome another talented young defender in Torino's Simone Potop.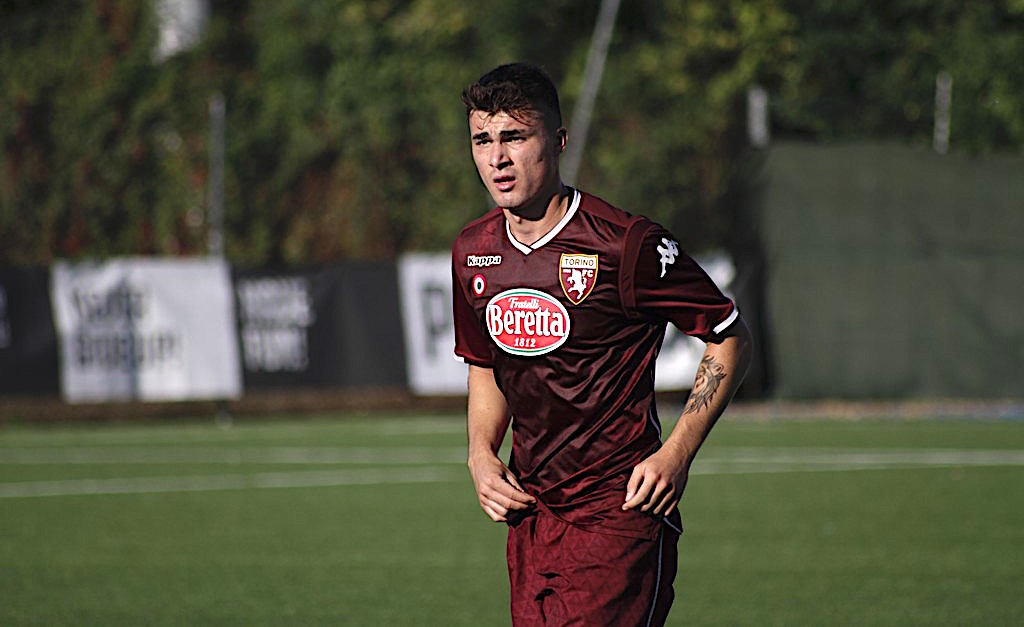 The teenager has been photographed in Milano, with a medical currently underway, as per MilanNews.
---
10:32 – BIG TAISON UPDATE
Our transfer expert Vito Angele never fails to deliver, and he informs us it's going to be a busy day.
Read his latest update on Taison here.
---
10:14 – Details of Rebic swap emerge
Ante Rebic is in Milano to undergo his medical today, and Monday's edition of il Corriere della Sera (via MilanNews.it) gives an update on the specifics of the deal.
Read all the figures involved here.
---
09:55 – Icardi twist?
An interesting report from Monday's edition of La Repubblica (via MilanNews), who suggest that Mauro Icardi would be open to a move to Milan.
Read about the report in full here.
---
09:31 – Shakhtar eye Taison replacement
The rumours surrounding Taison are beginning to gather pace, as the reliable Gianluca Di Marzio now states that Shakhtar want Yevhen Konoplyanka from Schalke to replace the Brazilian.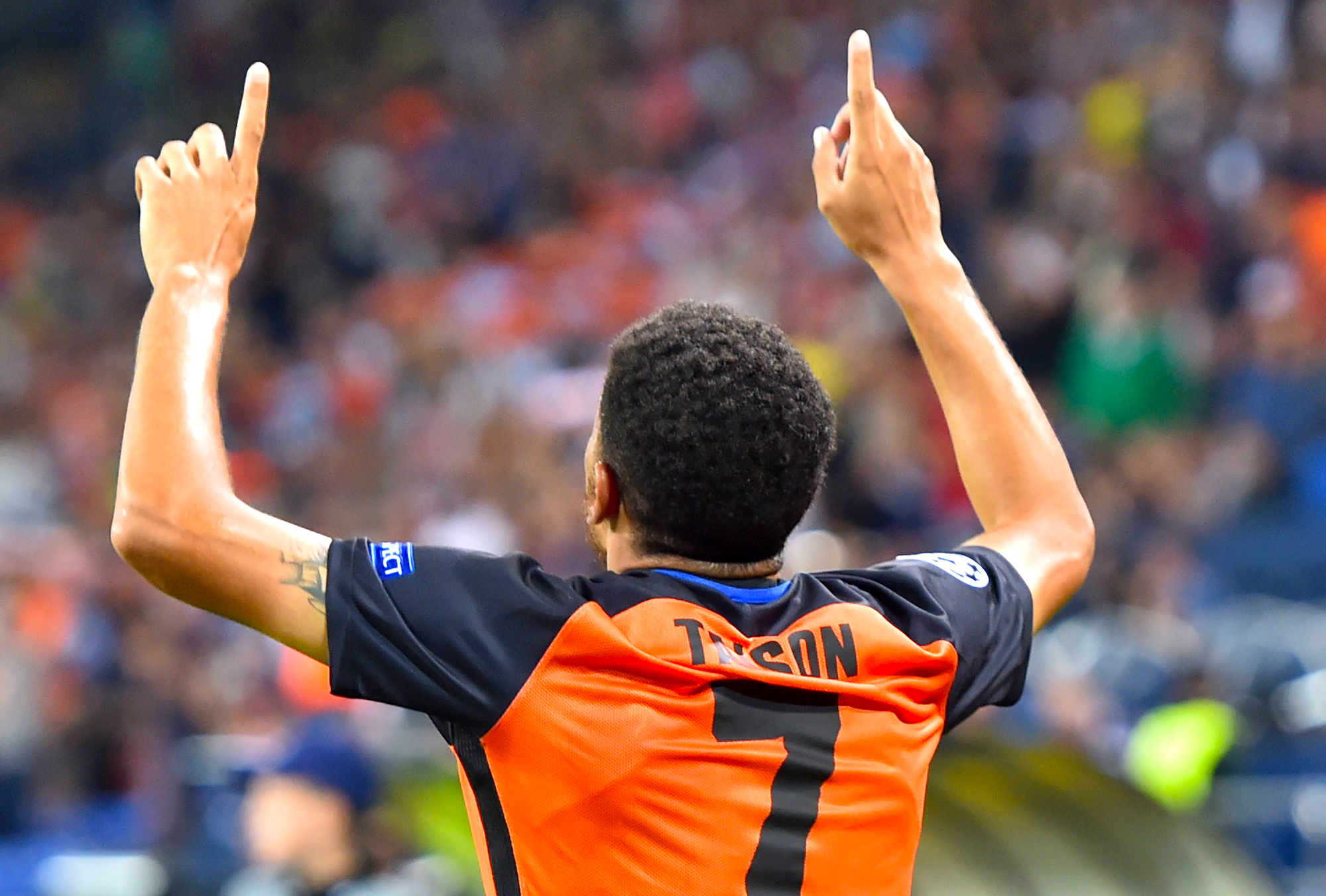 ---
09:22 – New Taison bid
Milan have submitted a new bid for Shakhtar Donetsk star Taison, as per a report from TMW.
Read more about the latest bid here.
---
09:00 – Rebic arrives in Milan
One deal Milan are expected to get over the line today is Ante Rebic, who looks set to arrive from Eintracht Frankfurt on loan with option to buy.
The player was left out of the Bundesliga side's fixture on Sunday and arrived in Milano last night, and you can see the message he sent to Rossoneri supporters here.
---
READ MORE: Ratings – AC Milan 1-0 Brescia – Chances created but Hakan decisive