Sports gaming fans around the world have been absorbed by the release of EA Sports' FIFA 17.
No doubt Milanisti across the globe have been waiting to bust open the latest instalment of the famous series and play as their beloved Rossoneri, too.
But just how good will AC Milan be to play with? Let's take a look at the player ratings…
Goalkeepers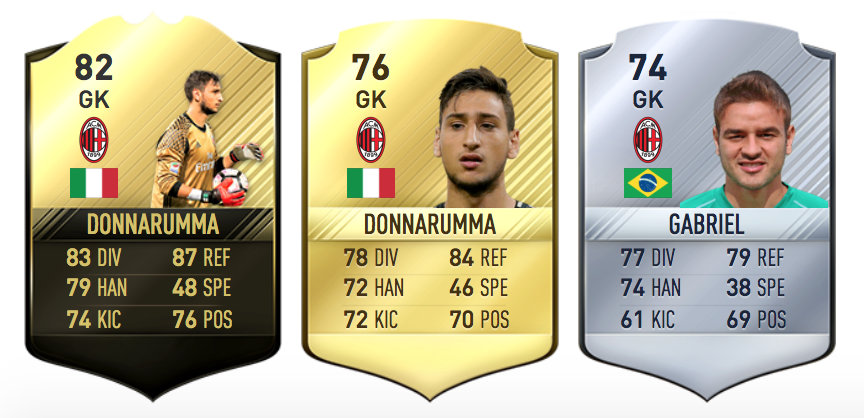 Gabriel has the same ratings as FIFA 16, and has surprisingly good stats for a silver. A reliable back-up.
The regular card for Milan's young prodigy Gianluigi Donnarumma, with similar stats to Gabriel aside from reflexes. The in-form? Yep, that's more like it.
Defenders
Davide Calabria has impressed regularly for the first team, and perhaps his rating of 70 is a little harsh. If you like Career Mode, you'll love seeing the young full-back progress.
Rodrigo Ely's stats are probably indicative of his development (or lack thereof) last season. However, he is another one who will grow over time on Career Mode.
A nice upgrade from FIFA 16 for Gustavo Gomez means he is straight in contention to start for the Rossoneri in this year's edition. Great physical stats mean he is a good partner for Romagnoli.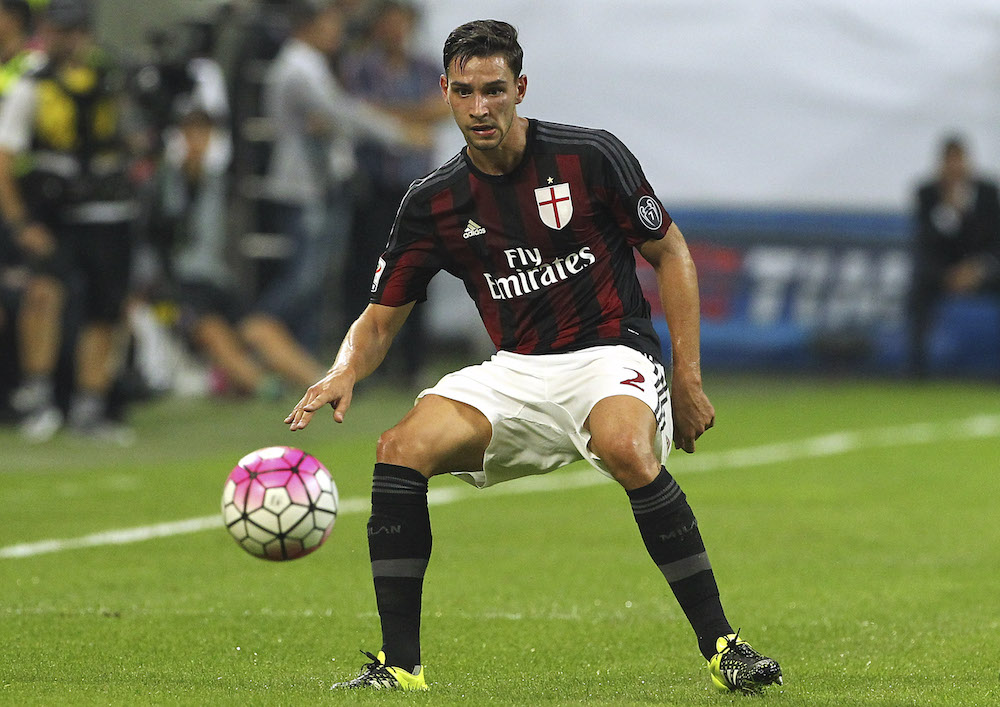 Sadly no improvement from Mattia de Sciglio, which is understandable given the polar opposites he can give from week to week. Still has the potential to grow into a special player, and expect offers from other clubs on Career Mode.
Another new signing, and another nice surprise in the form of Leonel Vangioni. Pace, pace, pace; that is all.
Cristian Zapata is actually a very solid player historically on FIFA, and it doesn't look like that will change. Defending and physical stats over 80 means he'll be pushing for a start.
Ignazio Abate gets a pace downgrade, which probably makes it about accurate. Another player who is solid and fun to play with on FIFA.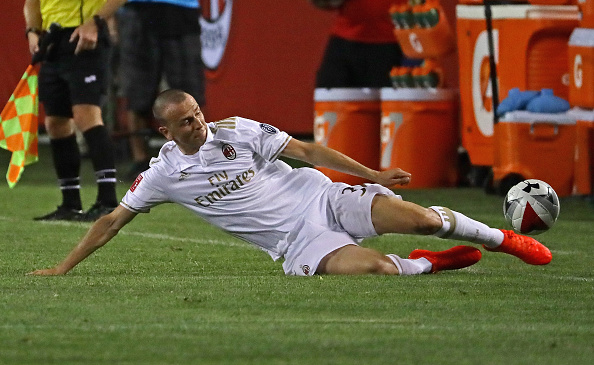 The perfect attacking full-back on FIFA 16 was Luca Antonelli, and that doesn't appear to have changed this time around. Good pace, dribbling, defending and physical stats leave not a lot to be desired.
Gabriel Paletta is a rock solid centre-back in real life, and his FIFA 17 stats mimic that. Strong, powerful in the air and a threat from set pieces. Oh, and not a bad in-form card to complement.
An overall upgrade of three for Alessio Romagnoli, but there is no question that whether it be Ultimate Team or Career Mode, Romagnoli will be the first on the team sheet for many.
Midfielders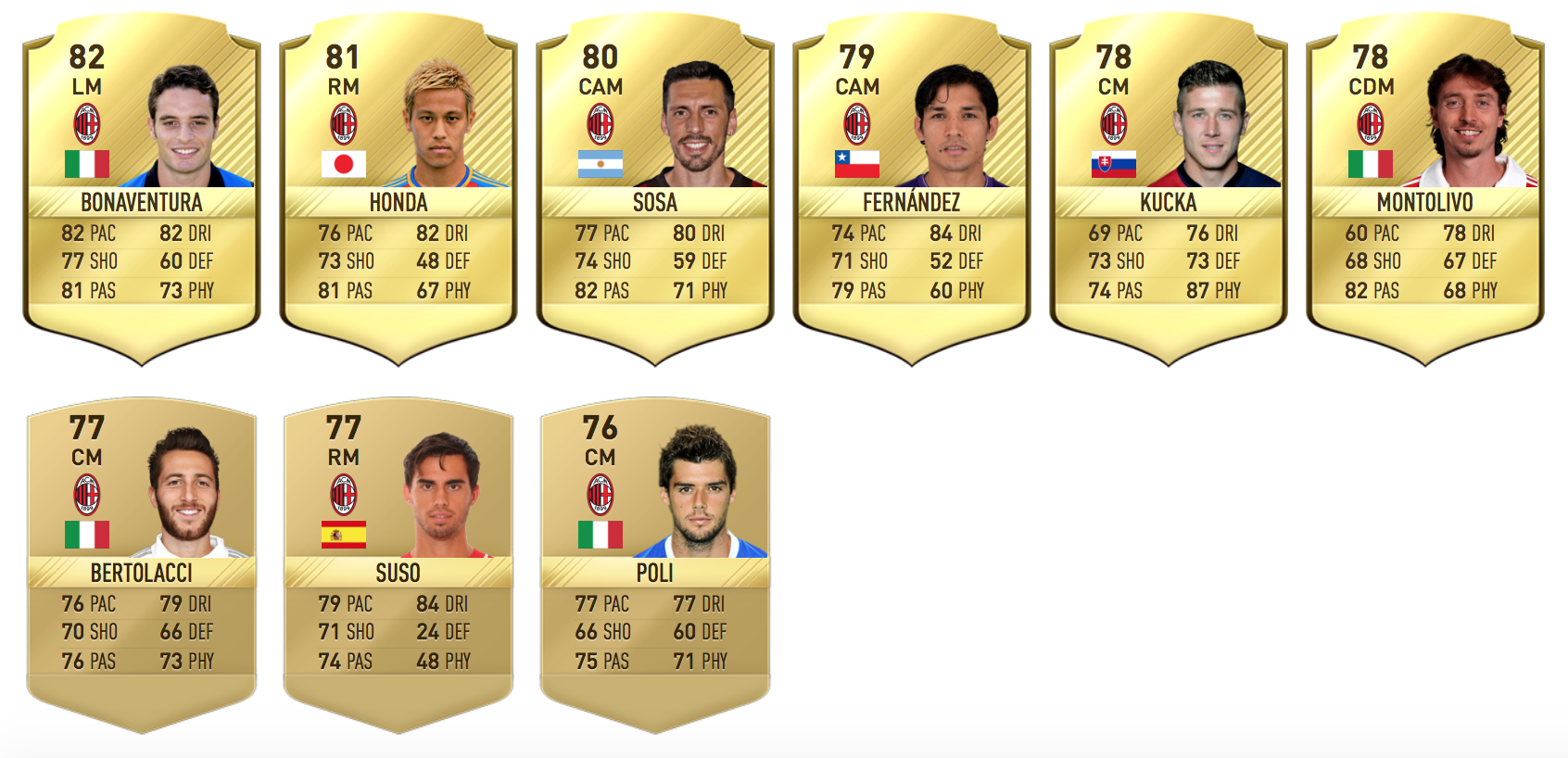 Andrea Poli has sort of been pushed to the back of the pile stats wise, but this isn't a bad card. Can be a real enforcer when needed. Give him a try.
Suso has a really solid card that plays very well in game, and deserves his upgrade from FIFA 16. Great agility and dribbling, plus 4* skill moves. He actually has a very good free kick too, meaning there are several set piece options.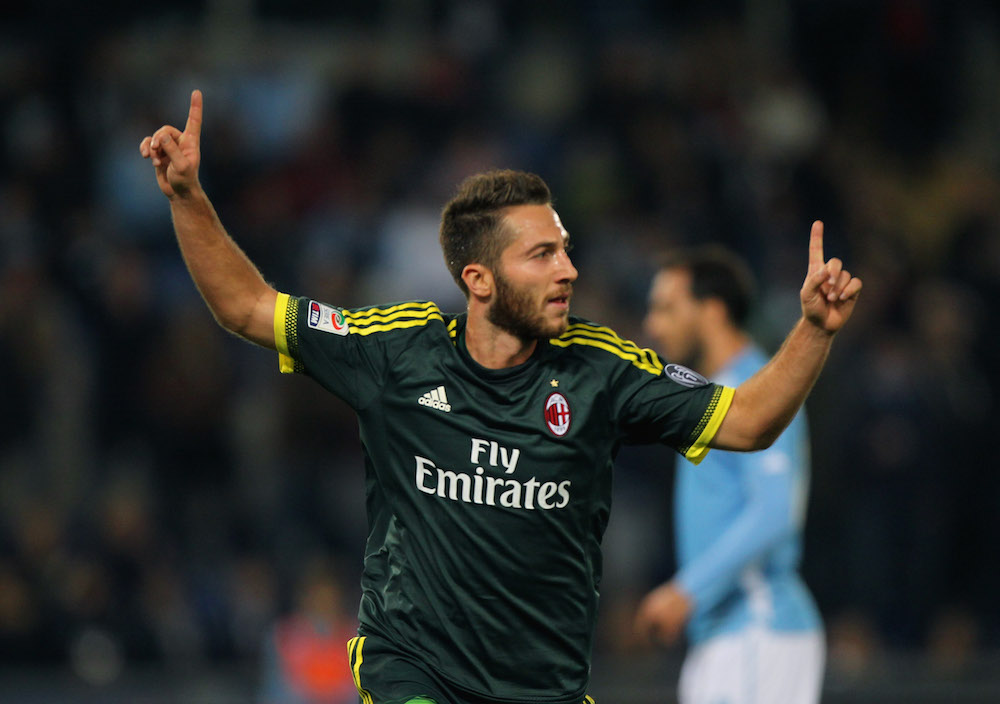 No change in overall for Andrea Bertolacci, but none of us really expected that. However, as his stats suggest he is a good all round player. Appears to be very agile in the midfield.
The captain has been converted to an out-and-out defensive midfielder, complete with a pace upgrade! Not terrible by any means, and can play Regista well, but you may find problems with stamina after a run of games. Also has a 4* weak foot.
The tank is back. Juraj Kucka gets deserved upgrades in just about everything and is incredible to play with in-game. Can play any central midfield position needed.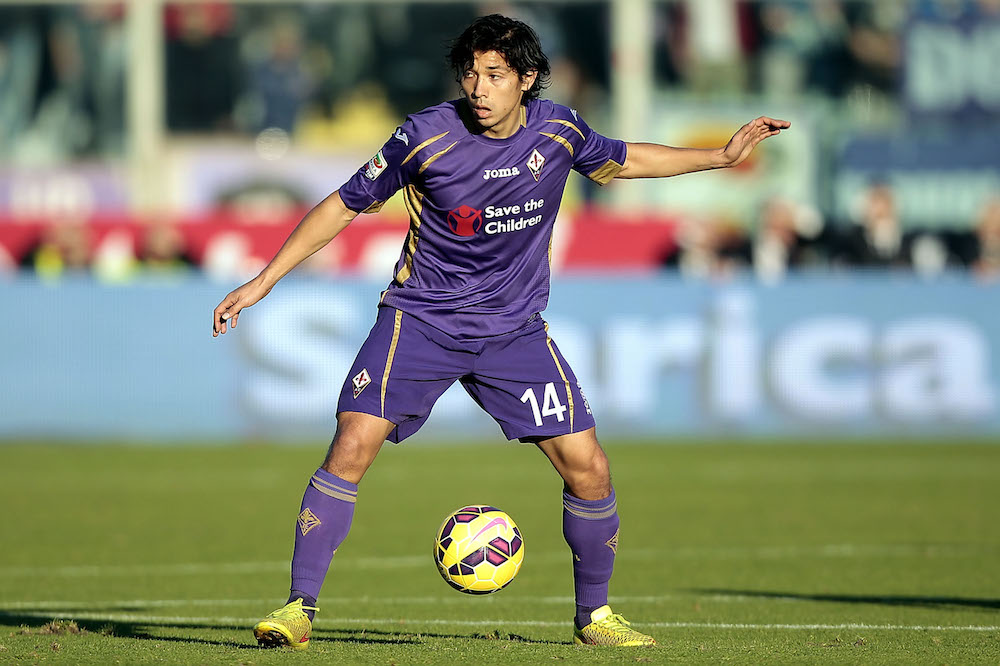 New signing Mati Fernandez comes as an attacking midfielder, which is both interesting and beneficial. Great dribbling, full 5* skill moves and a 4* weak foot make him an offensive weapon.
Perhaps the most pleasantly surprising card is Jose Sosa, who possesses high stats in all the key facets an attacking midfielder should have. A 4* weak foot plus 85 on free kicks means it is a tough choice, but he can play out right too.
Keisuke Honda has somehow managed to haggle himself an upgrade of four on overall rating. Great free-kicks, good dribbling and a stinging shot make the Japan international a solid choice for any game type.
I often run out of superlatives for Giacomo Bonaventura when he has one of his good games, and now he finally has stats to match. Quick, effective, good at shooting, versatile and another free-kick option. Just an amazing player and an amazing card.
Strikers

New signing Gianluca Lapadula actually has a great silver card if building an ultimate team of that level. Quick and with good shooting, a very useful option to have.
Much like M'Baye Niang's game in real life, his game in FIFA relies on pace and power. Get in the clear with 'Bang Bang Niang' and the outcome is simple. Would have liked better shooting, but the growth in Career Mode is good to see, plus he has both 4* weak foot and skill moves.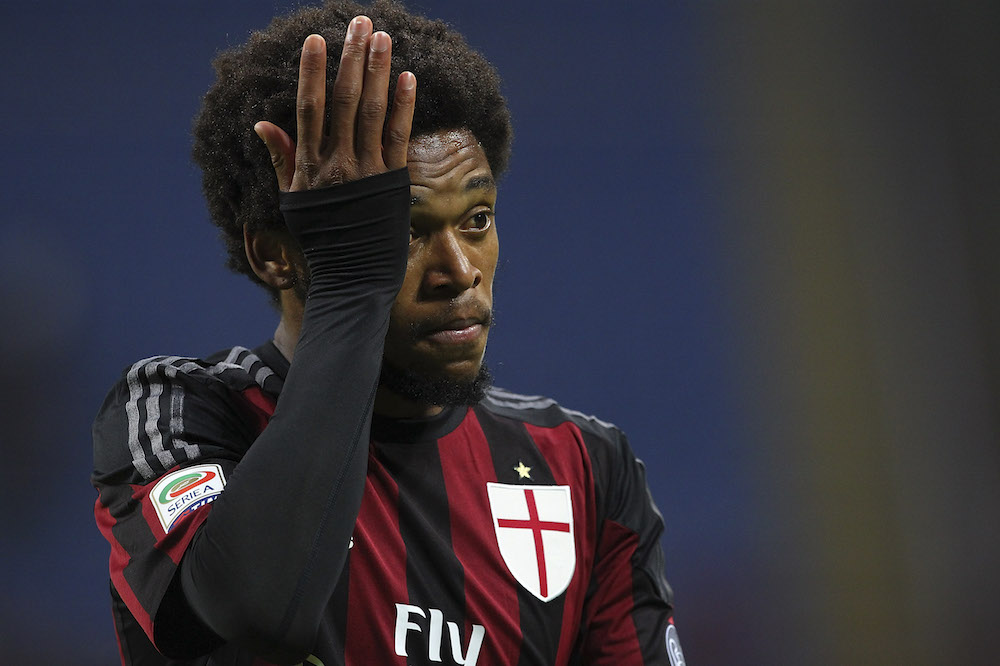 Many would argue that Luiz Adriano should not be rated higher than Niang, but either way the Brazilian is a fun player to use in FIFA. Agile, deceptively fast and prolific when given a chance.
The final card brings us last season's top scorer and this season's in-form man. Carlos Bacca is quite simply a monster to use on FIFA – and his rating speaks for itself. Great pace, shooting, strength and mental attributes make the Colombian the perfect man to lead your front line.
So there we have it: 23 golds, four silvers and already two in forms.
But what is the best formation to use?
---
4-4-2 flat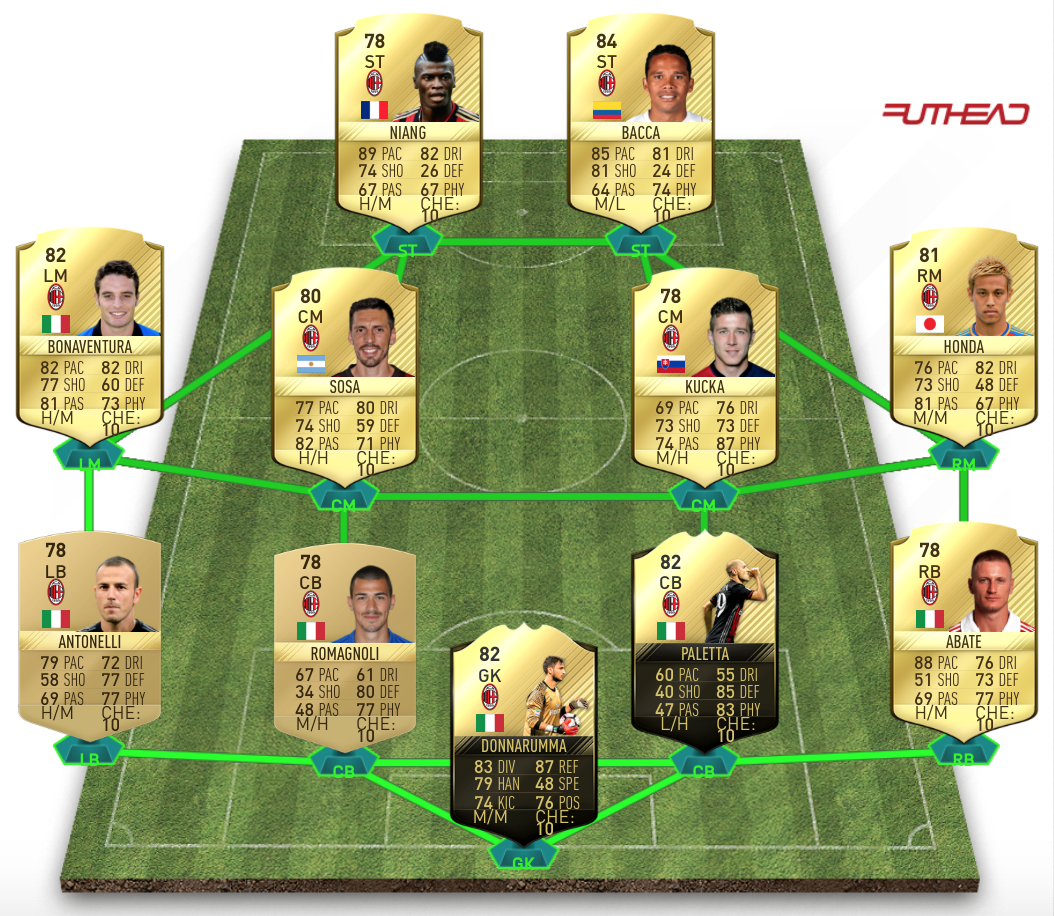 The formation above is the one that I feel works best when using Milan on FIFA. With a solid central defensive pairing, the full-backs can be expansive. The two midfielders dominate due to their complementary nature, while the wingers provide goal threat. Meanwhile, Niang's pace and Bacca's instinct means you should be set for success!
---
4-3-3 defend

The preset 'High pressure' on Career Move is crucial to make this work, as the three man midfield is crucial to dominating the game. Kucka mops up like the tank he is, allowing the front three to become a front five. The back four works well two, as the full-back can push up allowing Kucka to drop in.
That just about covers everything, have fun playing!