When it comes to the greatest football teams of all time, AC Milan have certainly had their fair share of elite sides and players.
Founded in 1899, Milan have spent its whole history in the Italian top-flight (apart from two seasons, but who's counting).  Once a threatening force in FIFA and European competitions, there aren't many clubs who have the same strings to their bow as the Rossoneri.
While Italian football fanatics have seen many ups and downs over years, its great clubs have always risen to the occasion. Milan are one of these powerful clubs that house an array of legends that are known all over the world. Here we will look at some of the biggest footballing stars who have played for the Rossoneri.
Theo Hernandez
We thought we'd kick proceedings off by discussing one of the current stars of the team Theo Hernandez. His performance index is 93 and many regard the star as one of the best left-backs in the world.
Before you catch a game and see Hernandez's star power in person, why not have a go at some football-themed online casino games to get you in the spirit? Online Casinos compares new casinos that can provide you with hours of endless fun. They can help you find a suitable online casino where you could win life-changing sums of cash. Who knows, if you score lucky, you could put some your winnings towards a trip to Milan to catch Hernandez and the team in action.
Kaka
While Brazilian football legend Kaka had two stints at AC Milan, his first was certainly more memorable and effective. Primarily playing as an attacking midfielder, this star had a wonderful mixture of passing, skills, and shooting techniques.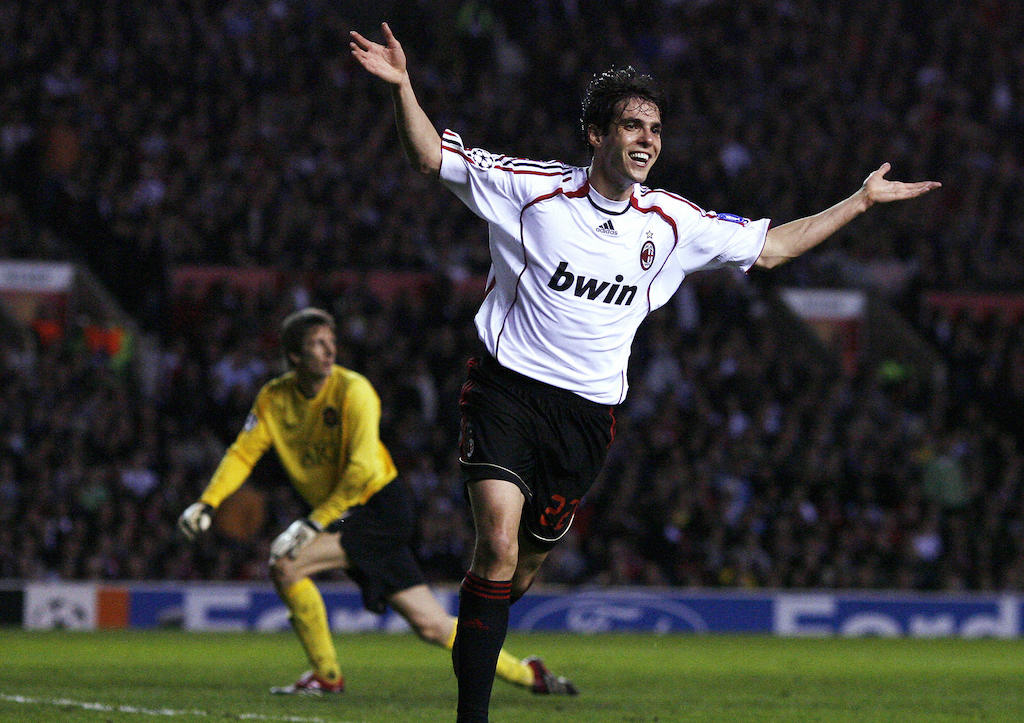 Kaka was able to take on opponents on a one-on-one basis, and in many cases, used to glide past them with ease. Since leaving Milan for good in 2014, Kaka played over 300 matches, bagged over 100 goals, and enjoyed a string of trophies to his name. These include a Champions League cup and an Italian Championship cup.
Ruud Gullit
Known by fans as 'the black tulip,' Ruud Gullit was part of a formidable AC Milan trio that also featured Frank Rijkaard and Marco van Basten. Under the eyes of manager Arrigo Sacchi, this footballing star become of the most important flag bearers of football.
Gullit's ability to win balls, perform brilliant tackles, and give exceptional passings allowed him to play an array of duties during his career.
Gullit played in all three areas: defence, midfield and as a forward. During his 7 years at AC Milan in 1987-1994, he scored 56 goals and 40 assists, and was part of the team when they won a selection of trophies, such as 3 Scudetti, 2 European Champion Clubs Cups, and 2 UEFA Supercups.
Alessandro Costacurta
As part of AC Milan for just over two decades (1986-2007), Alessandro Costacurta is another football great that we needed to include on the list, and for good reason.
Aside from his one loan spell to Monza, Costacurta was a one-club man. The centre-back was notorious for his exceptional effort as Costacurta was a technically skilful player, as well as being very strong. The star mainly played as a man-marking centre-back. However, he was known to play as a sweeper and even a midfielder if need be.
During his long tenure at AC Milan, Costacurta played over 660 matches. Throughout his time at the club, the star lifted a whopping 5 European Cups, 5 Italian Super Cups, 7 Scudetti and 3 UEFA Supercups to name just a few.
Andriy Shevchenko
Andriy Shevchenko first came onto Milan's radar in 1999. Staying with the club for 7 years before a brief return in the 2008-2009 season, Sheva is another AC legend that we couldn't possibly miss off our list.
In fact, the Ukrainian was known as one of the best players in his striker position during his peak years at the club. He was also known for his fantastic composure in front of goal, and his accuracy in shooting with both feet.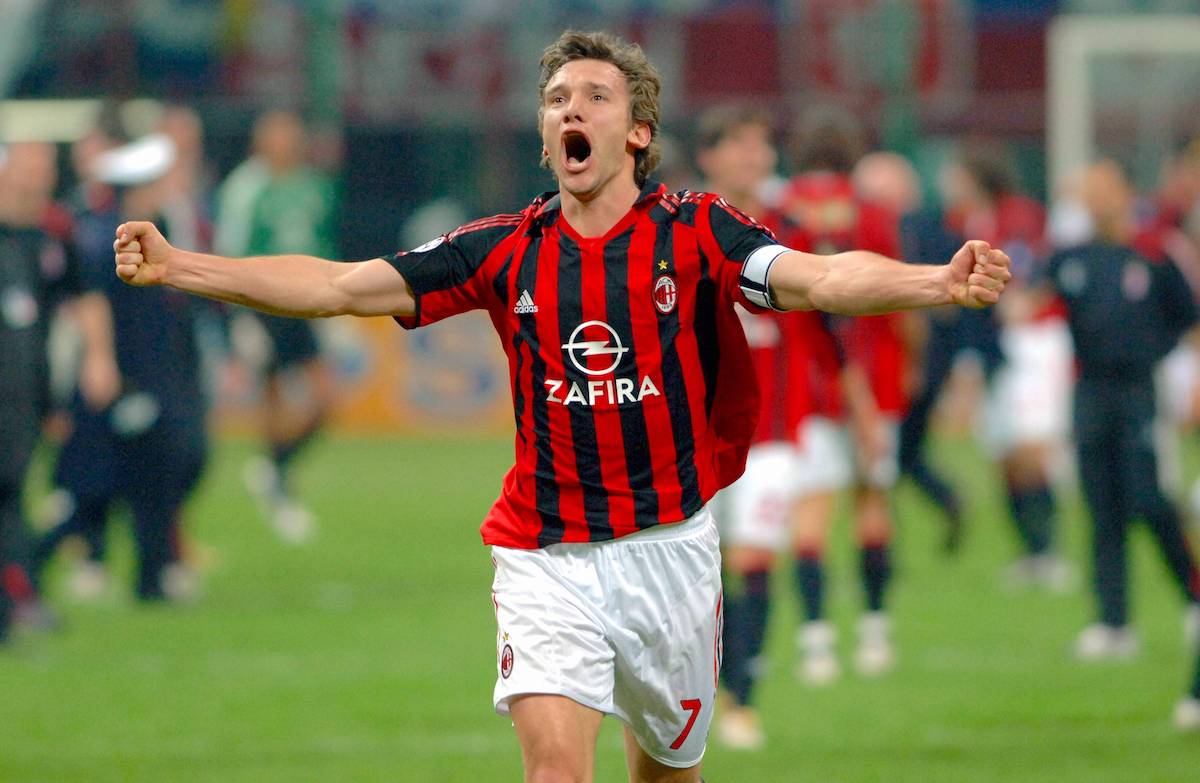 During his time at Milan, Shevchenko scored 175 goals and assisted in 45 more across 322 matches. The legend also helped his team triumph to victory by winning a string of cups, including 1 Champions League, 1 Scudetto, and 1 Italian Super Cup.
Gunnar Nordahl
If we go back in time a little and focus on Milan in the late 1940s and 1950s, there is one name that sticks out for all the right reasons – Gunnar Nordahl.
The forward played for the team between 1949 and 1956. Nordahl was a wonderful striker with out-of-this-world shooting abilities, powerful skills, and physical strength. The Swede dominated the world of football and scored an impressive 210 goals across 257 games.
Nordahl also claimed the top scorer of the league award 5 times across his spell at Milan. He also helped the club win 2 Italian top-tier league titles, not to forget 2 Latin Cups. Although the star passed in 1995, his name will always be on the lips of AC Milan fans for many, many years to come.
Paolo Maldini
When Milan's local hero Paolo Maldini debuted at Milan, many fans believed he was being favoured because of his father's legacy (Cesare Maldini).
What they would soon come to realise is just how brilliant this boy would become at football. In fact, Maldini is regarded as one of the greatest, if not the greatest defender of all time.
The Italian was known for physicality, athleticism, and aggressive forward runs. During his 17 years at the club, Maldini made a record 647 appearances and secured an impressive 5 European titles, 7 Scudetti, and 1 Coppa Italia Primavera.
When we think about Italian football, many of the sporting legends above are the first that spring to mind. Whether you take an interest in AC Milan or not, you cannot deny the power, influence, and talent of the players mentioned.