AC Milan managed to do what many thought was a dream at the beginning of the 2021-22 season by going on to win the Scudetto.
There were a number of stand-out performers in the side all of whom made vital contributions at various moments in the season, and we have decided to give each player in the squad a rating for the campaign overall…
Goalkeepers
Maignan (9): This was literally the perfect season for Mike, he came in to fill big shoes and he never backed down from that challenge. In fact, this season just proved he is one of the best goalkeepers in the world.
Tatarusanu (6.5): Although he did not get to play that much, he did a decent job replacing Maignan for a couple of games and had a few stand-out moments, including a penalty save in the derby.
Mirante: N/A
Defenders
Kalulu (8): Impressive growth from the youngster who has certainly cemented a spot in the starting XI. Although he played a lot less in the first half of the season, he was crucial in the final games and was a big reason for the solidity the Rossoneri showed at the back in the last six games of the season, which helped them secure the scudetto.
Tomori (9): Probably the most consistent player in the squad (it is between him and Maignan). Solid performances throughout the season, his speed and agility proved to be crucial for his team's success. A season to be proud of.
Romagnoli (7.5): A decent season for what could be a farewell for the captain. Despite being slowed down by injuries towards the end of the campaign, Romagnoli had some of the best performances of his career this season and for the first time showed real leadership and maturity in difficult moments. If this was his last dance, it was a success and will be remembered fondly by the Milan fans.
Kjaer (7): Though his season was shortened by injuries, Kjaer proved to be instrumental at the beginning of the campaign when the Rossoneri had to keep up with rivals to stay on top. This year's success is as much his as it is everyone else's.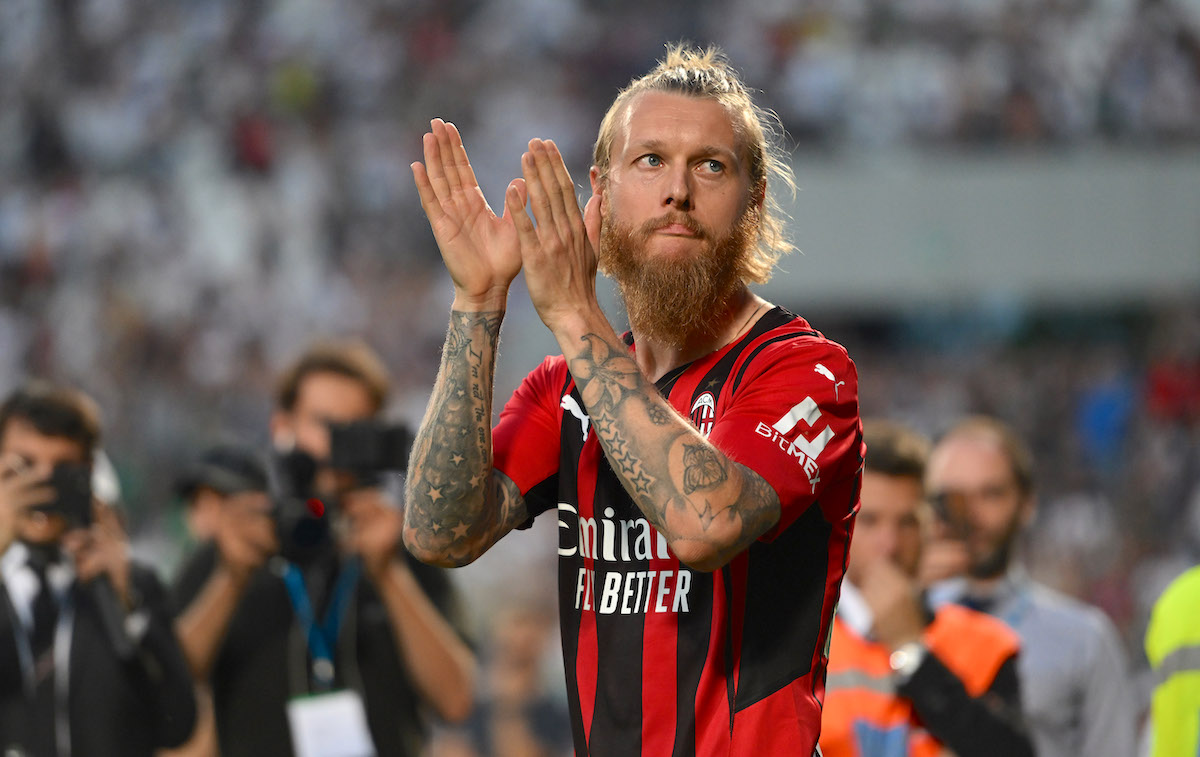 Gabbia (6): A bit of a disappointing year for Gabbia overall as he is still to display significant growth. Though decent most of the time, he hasn't shown that much improvement and doesn't seem to be as reliable as the team needs him to be. Hopefully, he will learn from other youngsters in the squad and improve himself next season to reach his full potential.
Hernandez (8): Explosive, fast and relentless. Theo has proven to be one of the best fullbacks in the world, and by far the best in the league. The most notable detail about his season is how much he has improved defensively. The exciting part is that he still has a lot to learn and his growth has not reached its peak yet.
Florenzi (6.5): A decent backup for the right-wing both in defence and attack. He brought a lot of energy whenever he came on. Although his prime seems to be way behind him, Florenzi played his role well and should be proud of his first season with the Rossoneri.
Ballo-Toure (4): Unfortunately, Ballo-Toure has been a big disappointment for this squad. He has not been reliable at all and has not shown any sort of potential.
Calabria (7): Though a little too inconsistent, Calabria's biggest achievement this season was his maturity and growth in character. He has shown great leadership and this campaign could be the birth of a new captain (and not just vice) for Pioli's men.
Midfielders
Tonali (8): A breakout season for the young midfielder who had a disappointing campaign last year. Sandro showed exactly why Milan decided to invest in him. His strength, persistence and relentlessness made Milan's midfield one of the most dominant in the league. His crucial goals against Lazio and Verona (brace) have put him in the club's history books forever.
Bennacer (7.5): Ismael Bennacer had one of his most difficult campaigns yet with the Rossoneri. Between injuries, the AFCON and a very competitive spot to conquer, there was a lot on his shoulders and yet he didn't collapse, in fact, he maintained the same level of class, technic and intelligence we are used to seeing from him. A great season for the Algerian.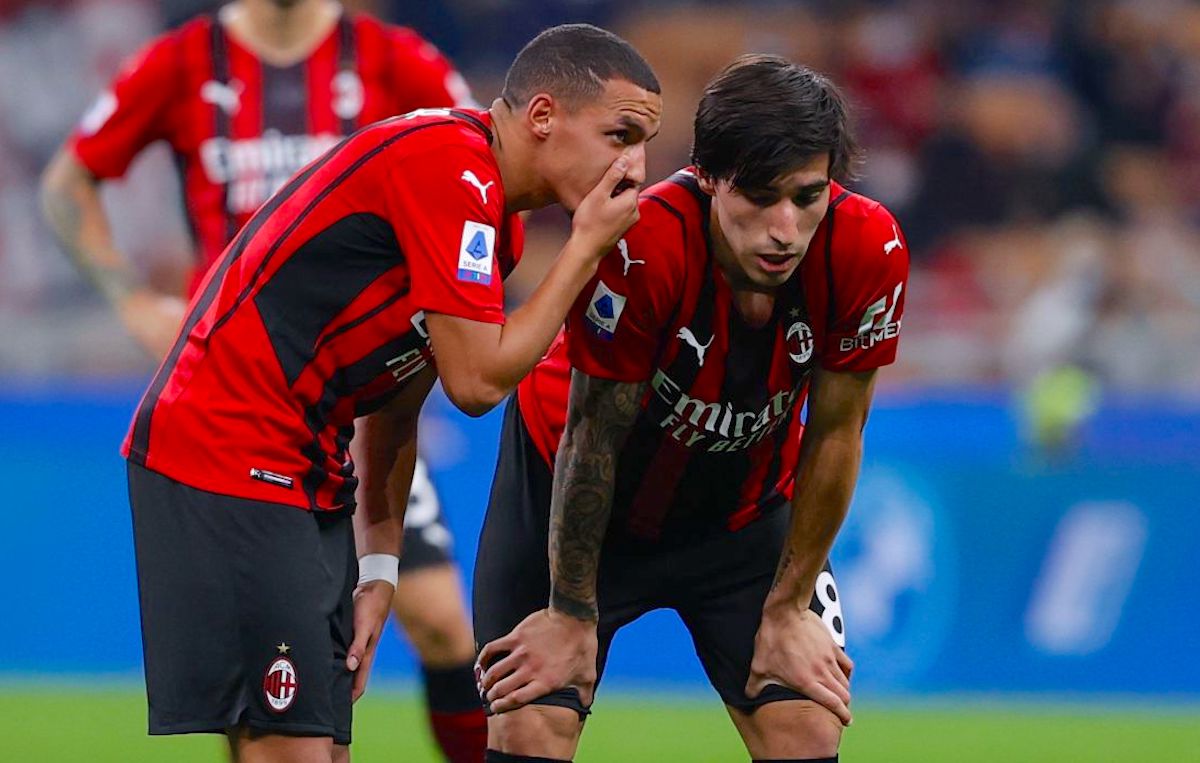 Kessie (7): Compared to last season, Kessie seemed to have regressed this season as he was a lot less impactful and gave a few horrible performances in the process. However, whenever he decided to step up, he was unstoppable as always. His performances in the last 6 "finals" of the season are among his most respectable displays with the Milan shirt.
Bakayoko (5): Not the comeback the fans had hoped for, but in a very competitive role, he did his part.
Krunic (7): A team player with a high football IQ as well as a lot of grit and passion. Rade was crucial for the team this season, especially in the season final as the No.10.
Diaz (6.5): Despite an impressive start to the season, Diaz ended up not living up to the expectations as he spent the final games of the campaign on the bench. He needs to improve significantly to prove he deserves to be Milan's No.10.
Maldini (6): He did not play that much but his performance against Spezia which includes a goal in a 2-1 victory for Milan should definitely be a starting point for the youngster.
Forwards
Leao (9.5): Player of the season. Rafa was absolutely wonderful throughout the season. He had shown potential since his first campaigns with the Rossoneri but it is this season that he truly shined. With 14 goals and 12 assists, Leao was the main protagonist of this scudetto campaign.
Rebic (6.5): A disappointing season for Rebic who dealt with injuries for most of it. However, he still managed to have a decent year with a few stand-out performances. His goal against Juventus is probably his biggest moment of the season.
Saelemaekers (6): Alexis had his ups and downs this season and was decent overall. However, aside from his performance against Salernitana, he did not seem to be the offensive threat he needed to be for his team.
Messias (6.5): A decent campaign from the Brazilian who had a few stand-out moments, notably his assist to Leao's goal against Atalanta. He may not have been the best right-winger in the league, but he was enough.
Castillejo (5.5): He did not get to play that much but stayed professional and did his part whenever called upon. The Verona comeback comes to mind as a very key contribution.
Ibrahimovic (7): 8 goals at the age of 40 in a very competitive league despite missing almost half of the season is an impressive feat for Zlatan who has proven to still be good enough to lead a team to the top of the table.
Giroud (8): With double digits goals this season, Giroud proved to be exactly what the Rossoneri had been missing this past decade.
Lazetic: N/A