With AC Milan firmly back within the European elite, we wanted to shed light on the toughest (Pot 2) teams the Rossoneri could face in this season's premier club competition.
In this article, the 2022-23 Champions League draw will be explained, the pots will be outlined and most importantly the top teams Milan could face this year will be analysed.
The UEFA Champions' League group stage draw takes place in Istanbul, Türkiye, on Thursday 25 August and will be streamed live from 18:00 CET.
This list will omit Juventus and only analyse seven teams, and this is because UEFA do not allow teams within the same country to face off in the groups. This year's competition follows the tried and tested UCL formula that has been around for a few decades (except for the very recent and very minor away goal rule change).
Eight groups of four teams will be drawn. The teams are first split into four seeding pots and each group will have one team from each pot. Pot one consists of the UCL holders (Real Madrid), the Europa League winners (Eintracht Frankfurt) and the champions of the nations ranked highest by UEFA who have not earned a place by winning either of those tournaments.
Pots two to four are then determined by the club coefficient rankings. In theory therefore, the Pot 2 teams will be the hardest Milan will face on paper and that is why this article will analyse what these teams are all about, the changes they have made in the summer and the likelihood Milan will overcome them.
Without further ado, here are the teams that Milan could face from pot two…
Liverpool
A very recognisable foe for the Rossoneri is Liverpool. Having faced them in the 2005 UCL final with 'that' result in Istanbul, and then revenge in the Champions league final two years later in 2007 on a memorable night in Athens – these two clubs have history.
What makes it more interesting is that we were placed in the commonly dubbed 'Group of Death' in last year's campaign (the club's first in over a decade) where we faced off against Liverpool. Compared to the mid 2000s we know that Milan are not quite at the same level, whereas right now Liverpool can boast one of the best teams and systems in world football currently.
However, this is not all bad news for the Rossoneri, this is because although they lost both of the fixtures against Liverpool last season, it was far more positive than negative. We have to bear in mind that besides Zlatan and Kjaer among one or two others, no one had any Champions League experience.
The very first game back in the champions league was an away fixture at Anfield – one of the toughest environments and atmospheres to play in world football. What makes it more interesting is that Milan were winning ongoing into half time, and it had to take a wonder strike from Liverpool's Jordan Henderson to settle the game.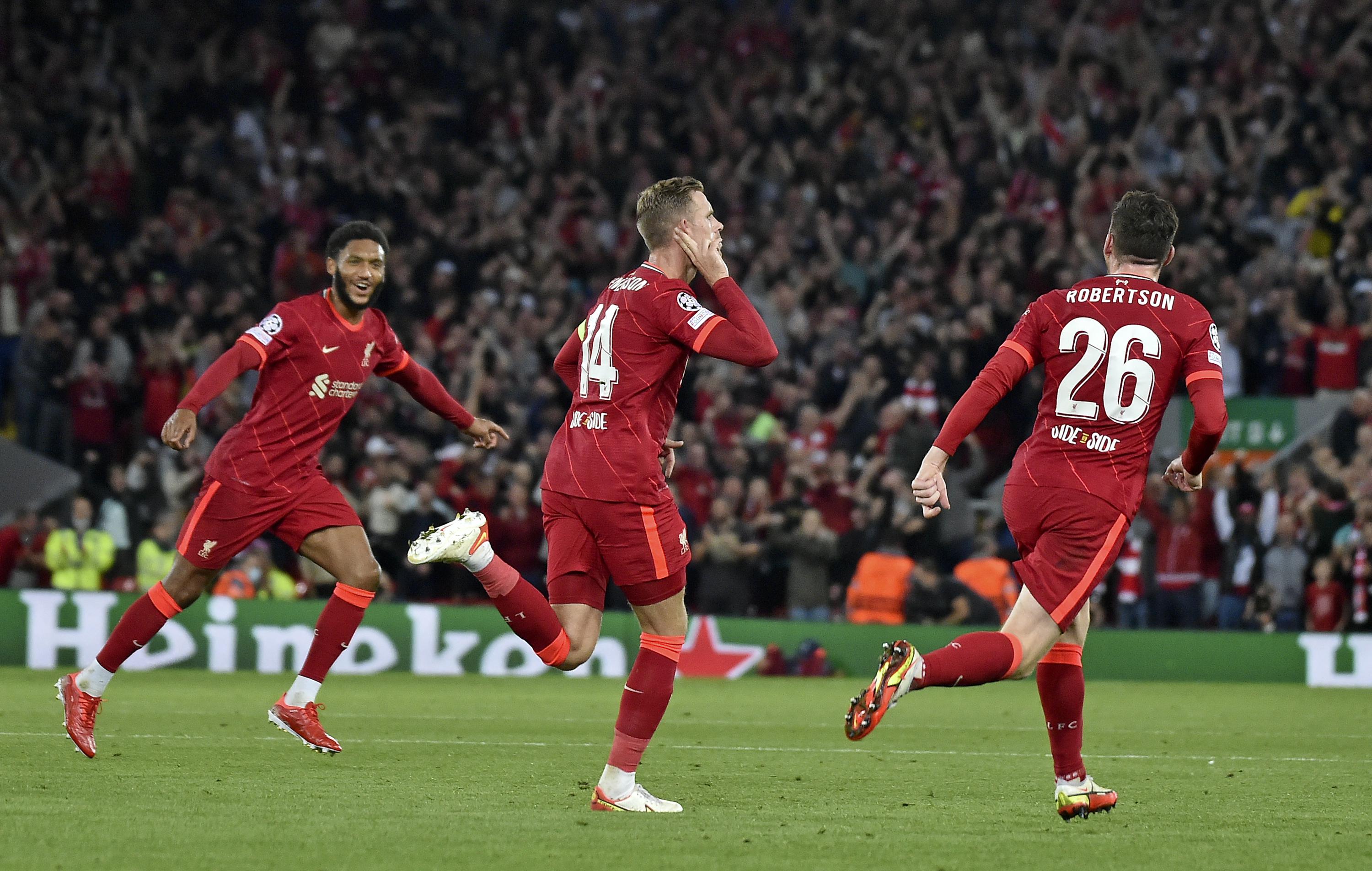 In short, Milan played valiantly, with players who have not experienced the atmosphere and pressure and to lose by only 1 goal was a fantastic effort.  The home fixture was also positive, although we lost (again by a one goal margin) there was plenty to be happy about and it was clear that the team could hold their own against one of Europe's best right now.
What is different this year, if Milan were to be drawn against Liverpool once more? Well, not a huge amount in Liverpool's case. They lost a very important piece in Sadio Mane (more on him later) now at Bayern Munich, and as of writing they have not yet signed another midfielder, that most will say they are in dire need of.
However, they did sign the fantastically talented Darwin Nunez, previously of Benfica who has started off the Premier League season mixed, with some great goals but some also not so great discipline on show. They did also sign a couple of exciting young players, namely Fabio Carvalho and have inserted Harvey Elliott into the first team after his injury last season.
With that all being said however, Milan could do worse than to be in the same group as Liverpool again. Yes, they are brilliant. Yes, they will be tough, but this is the same team plus Milan's new acquisitions facing Liverpool (except Kessie) having being crowned champions and knowing how Liverpool play. If the Rossoneri were to draw the Merseyside outfit again, it could easily turn in Milan's favour.
Chelsea
Chelsea re a team that Milan have only faced twice in the Champions League, with both ending in draws. They will be another tough foe, having made a fair few changes this summer.
Having let Lukaku go back to Milan's city rivals Inter on loan, Chelsea have plugged the gap in other areas of the pitch. They brought in a defender the Milan players will know very well in Kalidou Koulibaly as well as the highly-rated Marc Cucurella from Brighton
These defensive reinforcements will mean that this Chelsea team will be difficult to break down. Moreover, Tuchel likes to play aggressive football, the main highlight in attack being the brilliant acquisition of Raheem Sterling from their rivals Manchester City. Sterling will be the main threat and danger for Chelsea, although their full-backs both Cucurella and Reece James will be a handful.
The constant interchange that Chelsea like to use between their full-backs and false 9 in Havertz/Sterling will provide a new sort of challenge the Milan boys have not faced before.
In addition to this, as Milan have not played Chelsea in so long (last match was in the 1999-00 season) it will be difficult to know from a football culture/heritage standpoint how the club will fare. However, with that being said, like with all the teams listed here, Milan have a chance, in fact, they have a great chance.
Chelsea – although winning the UCL in Tuchel's first season with the Blues – have actually been very mixed in terms of consistency. They have gone though many periods of being mediocre, and then will go on runs for a few games and blast opponents away.
What this means is that the Rossoneri could well catch Chelsea on an off-day (like Leeds did at the weekend) but that being said, should Chelsea turn up, they have a lot of talent and a lot of players with UCL experience that could mean Milan don't stand a chance.
Barcelona
Where to start with Barcelona. Saying that they have signed players is an understatement, and they are seemingly still being linked to every player under the sun. Saying that Milan and Barca have UCL history is an understatement too and the draw was to pit Milan and Barcelona together in the group stages, it promises to be an incredibly exciting affair.
It is good to know that the last time Milan played Barcelona was in the 2013-14 UCL campaign where the Spanish club were victorious 3-1. Hoping that it is a victory for the Rossoneri this time around, we must first dig into what Barcelona have been doing the last couple of seasons and in this season's summer transfer window.
Let's start with the elephant or I should say 'president' in the room. Having acquired the services of ex-Milan player Franck Kessie among numerous others, Barcelona have completely re-designed their team.
Without listing every one as this article would simply be too long, the Catalan outfit have signed: Robert Lewandowski, Jules Kounde, Andreas Christensen, Raphinha, Clement Lenglet and Robert Lewandowski among a few others.
This does tell us two things: one is that there is clearly a fantastic project brewing with midfield maestro of old and Barcelona legend Xavi at the helm, but it also tells us that there is a lot of change going on in that dressing room. So much change that it is uncertain that even the club fully know what to do with all those players.
As mentioned before, Milan and Barca have a very storied history in this competition, especially back in the day when the Milan team of 1994 famously beat 'that' Johan Cruyff lead Barca team 4-0 in the final. This was a fair while ago and although a lot of that same energy doesn't remain for either team currently, it is clear should the two meet in the group stages, it will be a cagey and entertaining affair.
For what it's worth, Barcelona have been on a bit of a decline recently. In Messi's last season for the club and after he left, the club have not really won anything of note, nor have they been impressive in the Champions league or Europa League.
Therefore, with all the change occurring, this fixture should it happen will very much depend on how quickly Xavi can lay down his tactics, find out the best players in the best positions and most importantly, how the players respond to all of this change.
Barcelona however, possess probably one of the strongest overall squads, especially in terms of depth for the whole competition. Being able to boast the insane marksman Lewandowski in their ranks, as well as their midfield quality of De Jong and Pedri, their new defensive acquisitions and the incredibly talented players such as Dembele and Depay (should he stay) it is hard to look past Barca's options.
However, as will be a common theme throughout this article, Milan have a chance, mainly because we do not know how this Barca team is going to work. Pioli's men have a tried and tested formation, players who now have some great continuity, and above all else have that team spirit and desire that might not be imbued in this Barca side yet.
Therefore, with pure heart, tactical drilling and tenacity, Milan can overcome Barcelona should they meet in the groups. Either way, this one promises to be electric should it happen.
Atletico Madrid
This is a fixture that has some recent, relevant and juicy UCL history. Like Liverpool, Atletico are the only other team out of the Pot 2 candidates the boys in red & black have faced in our recent return to Europe's premier competition. This means there is a score to settle.
With Atletico (somehow) having beaten Milan four times in their UCL meetings, with only one Milan win (in the most recent game with Messias' heroic winner) there is certainly some making up to do for the Rossoneri.
In the last meeting between the two clubs, Milan were victorious in the best performance of the team during last seasons' group stages. However, most will remember the abhorrent referring in the first fixture where Milan arguably played even better and fully deserved the win.
Nonetheless, two notably bad decisions and a lapse in concentration mixed with Simeone throwing everything at it meant Milan ended up losing. This time around the squad will want and will most likely play their best in order to beat El Cholo's tactics.
By now, almost everyone will be familiar with Atleti's 'interesting' tactics on the football pitch. How they set up can be incredibly frustrating for the players (and the fans watching) and means the Milan boys will have to stay focused in order to beat them.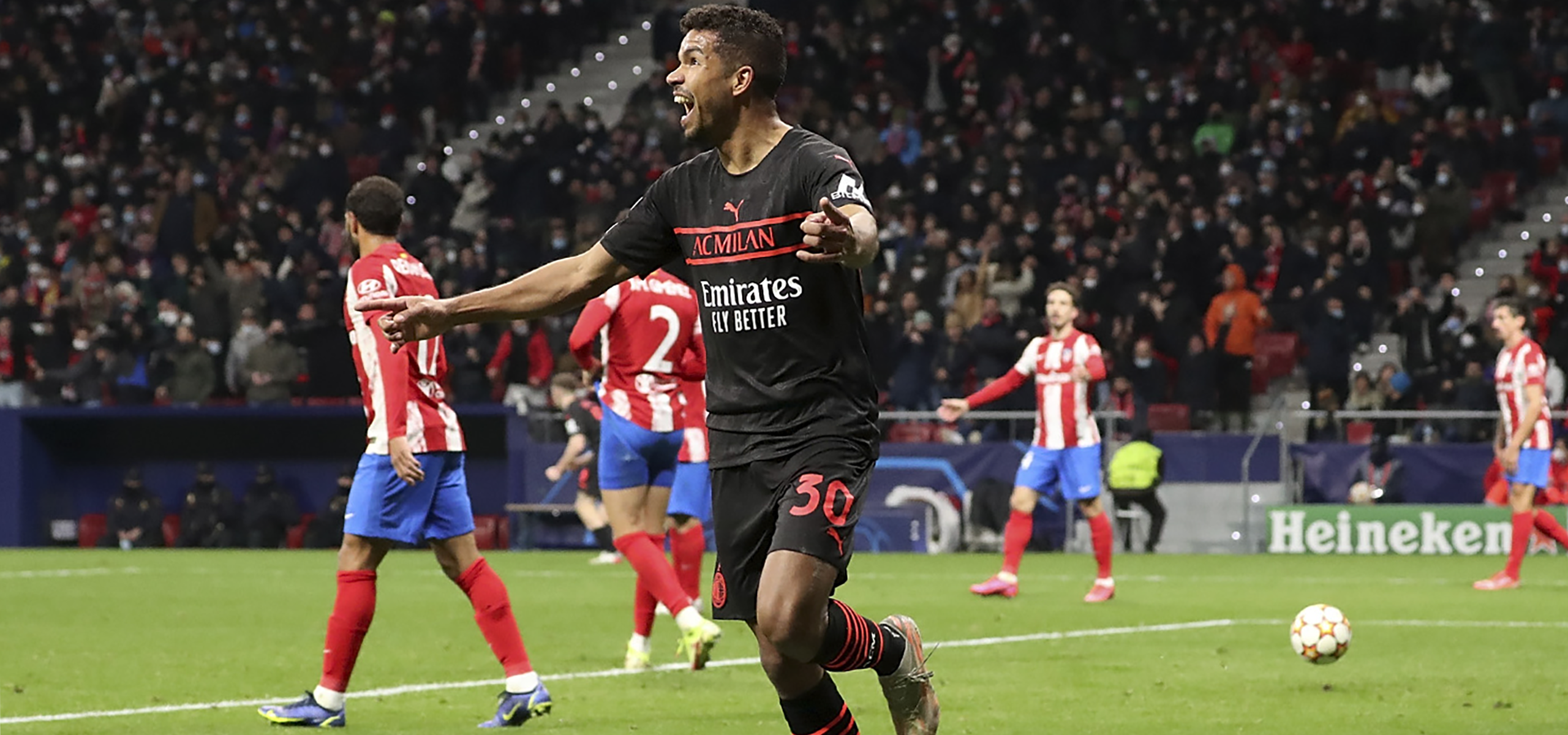 However, we know they are beatable, Milan have beaten them already, and arguably played better in both legs despite the first games' result. Moreover, the Spanish outfit have not had the busiest transfer windows and in fact look a touch weaker than last season.
Having lost their main danger man Luis Suarez and not really signing a replacement means they are already a bit weaker in attack. What is more, their only 'big' signing has been Nahuel Molina formerly of Udinese, who – although a fantastic talent – is someone the Rossoneri know quite well and how to deal with him.
Therefore, should this match-up occur it is in the driving seat of Milan to win. This is a fixture to be more confident about, due to the reasons stated above and would be one the players would relish.
Sevilla
Milan have not actually played Sevilla in the Champions league, with the last fixture between the two clubs occurring in the 2007 UEFA Supercup, with Milan winning 3-1. Therefore, there is not a huge amount to go on.
With that all being said, Sevilla have been a team definitely on the up, both in terms of their European showings in the UCL and Europa League and in their league performances.
The biggest signing for them this summer has been Isco from Real Madrid. They also signed Alex Telles from Manchester United on loan. Although not huge moves both players will certainly improve Sevilla's attacking output in particular.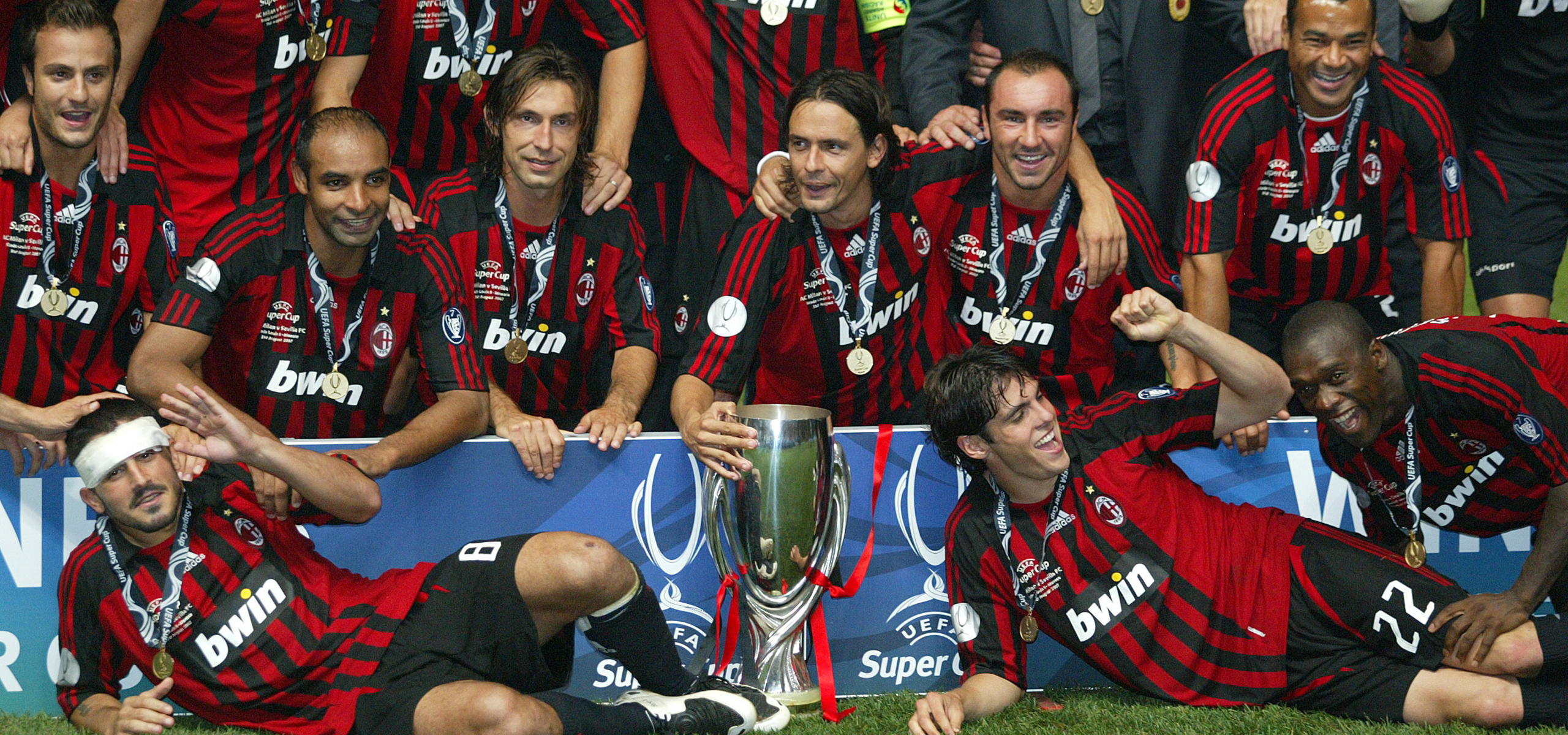 Where the club has degraded is in terms of defence, having sold both their starting centre-backs in Jules Kounde and Diego Carlos, so they are considerably weaker in that department.
Sevilla are one of the few teams in these Pot 2 options where Milan have a clearly better starting XI. However, Sevilla are not a team to take lightly, having produced some fantastic performances in recent times and also some great results against bigger names in Europe.
Ultimately, Milan's level of continuity, the new acquisitions and the trophy winning mentality firmly set in would make it a fixture the Rossoneri can go into with a tad more confidence.
RB Leipzig
Leipzig are the only German team Milan can face as a Pot 2 opponent and are also a team that Milan has never faced before in the Champions League or in any game full stop.
It is no surprise now as to the quality of football RB Leipzig play. They are well-known for fostering talent, playing modern and attacking football and beating teams much bigger than them. Should Milan be placed with Leipzig, they will definitely be a challenge and one that the Rossoneri must not take lightly.
The German outfit boast some big names such as Christopher Nkunku and the recently returned Timo Werner, they also possess incredibly promising young talented players. Leipzig are certainly a team on the up, often getting very close to the big boys in Germany, namely the goliaths of Bayern Munich, but also Dortmund.
It could even be said that they have now overtaken Dortmund as the second team in the German top flight. Not only that, but like Milan they have just come off a trophy winning season, lifting last year's German Cup or the DFB-Pokal.
With this team now knowing what it takes to win silverware, and with players like Nkunku who are exploding in form, Leipzig are probably one of the hardest sides Milan could face.
However, in a sense similar to Il Diavolo, they are susceptible to injuries, in the sense that should a key player not feature such as Nkunku in attack or Laimer in the midfield, Milan could prove too much as their depth is a lacking area.
This one would be hard to call as neither team have faced each other in any European competition and more so than other nations, Milan seem to face German competition the least. This is a fixture that could go either way, with two young squad and intense playing styles surely making an excellent spectacle.
Tottenham Hotspur
Lastly, we are covering another tough opposition Milan could face in the groups with a Pot 2 team. This is for two main reasons, the first, is Spurs' manager Antonio Conte. The second is their inarguable world class attacking threat.
Starting with the manager, Conte is someone that knows Milan very well, and Pioli. Having beaten Milan to the 2020-21 'Covid Scudetto' he knows what it takes to win and what it takes to get one over Milan.
The Italian will know the tactics, more so than most of the other teams and managers and will know what Milan likes and dislikes. This will be Spurs' biggest weapon should this tie occur. Pioli will have to stay tactically flexible and ensure that Conte cannot use his superior understanding in order to beat Milan.
What makes life even harder for Pioli is that Tottenham have arguable not only a world class attack but possible the best in Europe in striker Harry Kane and winger/second striker Heung-Min Son. Both of these players are exceptional in their respective positions, and outside of Liverpool will easily be the best attack Pioli would have faced during his tenure at Milan.
What will be certain in this match-up is that the defence will have to be laser sharp and on the top of their game. Not only this, but Spurs and Conte have been incredibly busy this summer, and along with Barca probably have the best depth out of these teams.
Having signed Ivan Perisic – an opponent Milan know extremely well from his successful spell at Inter – and Richarlison among many others, Spurs can boast a fantastic starting XI and great options of the bench.
Having said all of that however, there is one area Milan can really beat Spurs and that is in their midfield. Although they have good ball winners and passers in Bentancur (another familiar face to Milan from his Juve days) and Hjolberg, neither player is great at progressing the ball and their midfield is fairly slow besides the new signing Bissouma.
This means that although this would most likely prove to be the hardest fixture, should Milan's midfield pivot in Tonali and Bennacer play as good as they have shown and put in flawless performances, Spurs could easily be overrun by the chances that the Rossoneri are able to create.
Ultimately, Milan will have to be pretty perfect in defence to subdue both of Spurs' stars, the midfield will have to be immaculate, and the attacking players will have to take their chances.
Football is not played on paper of course but for now all we have is what the teams and tactics, and facts we that we know tell us. What it is telling us is that should Milan face off with Spurs in the upcoming UCL group stages, it will be an incredibly hard fixture.
Whether or not any of these predictions or thoughts come to pass, one thing seems to be a reasonable expectation: Milan will improve on last season's Champions League return. Who knows, a run into the knockout stages may even follow.