Since joining AC Milan Women earlier this year from Atletico Madrid, Alia Guagni has already established herself as one of the key members of Maurizio Ganz's squad.
Alia has won every single domestic title, as she won the Scudetto, Coppa Italia, and Supercoppa Italiana with her former team, Fiorentina. She has also won titles abroad, as she won the Supercopa de España with Atlético Madrid in 2021.
The defender was also named the AIC's Player of The Year for two straight years in 2017 – 2018. Most recently, she was named the AIC's Player of The Month for January 2022.
We are delighted to share an interview with her about all things to do with her move to Milan as well as life away from football.
Firstly, what made you decide to play for AC Milan?
"Between injuries and my characteristics probably not being suited to the type of game the team were playing, my time at Atletico Madrid – an experience that really saw me grow – wasn't going according to plan. Therefore, I started to think about returning to Italy, and AC Milan was interested.
"It's a great club with a glorious history, an exciting present, and an ambitious project. I thought I'd be able to rediscover myself both as a player and as a person here, and then there was the fact I'd be closer to home and my family, who mean so much to me. My conversation with Coach Ganz convinced me once and for all."
How are you finding the team and what do you think you can contribute?
"I already knew some of my teammates because we had played together at an international level or against on the pitch. I found a team with great individual talent and that is growing week after week as a group.
"I'm proud to be part of this and, thanks to my experience, I think I'll be able to contribute. Here at AC Milan, I have the opportunity to express myself down the wing. It's the role I like the most and which suits me. My teammates are trying to get the best out of me, and I'm trying to help them."
Before you played for Milan, you played at Atlético Madrid. What was your experience there like and do you think more Italians should play abroad (even temporarily)?
"As I mentioned in my first answer, it was a complicated year and a half that came to an end following a few misunderstandings. For me, it was a huge change. As soon as I arrived, I took to the pitch to play a UEFA Women's Champions League quarter-final against Barcelona – an epic match and a real battle, with everyone knowing Barcelona well.
"Atlético are a good and very competitive team. I think that having an experience abroad can provide an important opportunity for an Italian female footballer to come back as a more developed player.
"I also think that more and more players of a certain standard are starting to look at our league with interest. This is a sign that women's football in Italy is changing for the better, something which my generation and those older than me have fought for and which youngsters who are now emerging must also do in the future."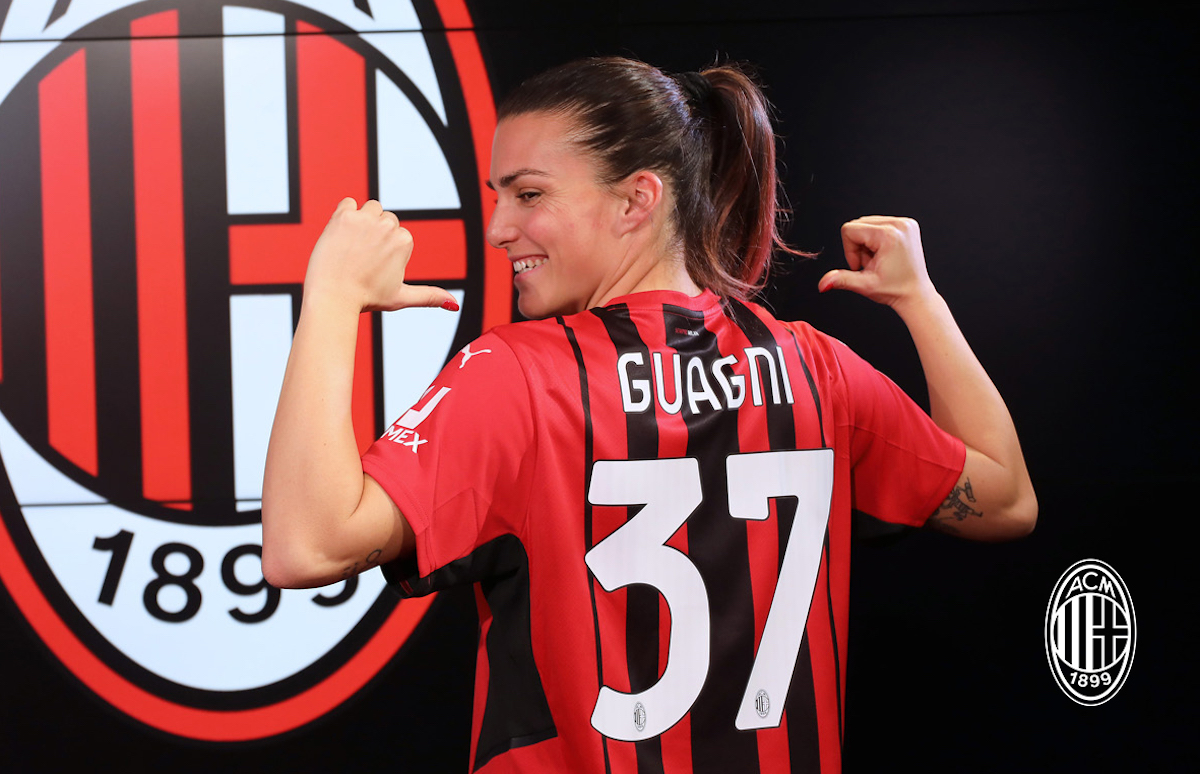 Speaking of Atlético, you once put in a memorable performance for the team against Barcelona back in 2020. What do you do to prepare yourself for big matches?
"In my mind, every game is a big match. Therefore, I always try to train as best as I can both physically and mentally. Focus and determination are two components that are just as important as athletic preparation."
You also put in a memorable performance for Italy at the 2019 Women's World Cup. What was it like playing at the tournament? Do you think that Italy will do well at the Euros?
"Being involved in the 2019 World Cup in France was magical and special for every single one of us, and it's something that will remain with us forever. That tournament gave new impetus to the whole of the women's game. As Milena Bertolini pointed out, I think that Italy have made great strides forward also because of the work that has been done at club level.
"A few years ago, professional men's clubs started to get involved. Juventus, AC Milan, Roma, Inter, and Sassuolo followed in Fiorentina's footsteps, and then, season after season, others too.
"Even if we didn't have the status of professionals, these affiliations allowed us players to train and prepare as if we were: we found ourselves in proper environments and sports centres with technical staff and medical staff of a certain level.
"Certainly, a large part of the reason why we've reached the point we're at now is thanks to the complete dedication of the girls, who have shown great willingness, as well as the head coach [Milena Bertolini].
"She came along at a time when we needed confidence, and we've worked hard to bring out our qualities and, in the process, hide our flaws. Repeating your achievements is never easy, but we're ready to approach this tournament in the same way as we did three years ago."
Women's football took off in Italy after you and the rest of the Azzurre did so well at that World Cup. Do you think that it will continue to grow in Italy and that more Italians will begin to accept it?
"Absolutely. The pandemic didn't help because just as women's football had gained an important following of fans and enthusiasts, the leagues were halted and there was a new beginning with empty stadiums.
"However, I don't think that people stopped following us, and the opportunity to watch our matches on TV only consolidated a certain level of interest. Now that the situation is slowly returning to normal, it's also up to us to show just how much football is simply football, irrespective of whether it's played by men or women.
"We display the same passion, determination and sacrifice as our male counterparts, perhaps even more. I hope that the media will increasingly show interest and help us promote the game and the values with which we take to the pitch every Saturday or Sunday."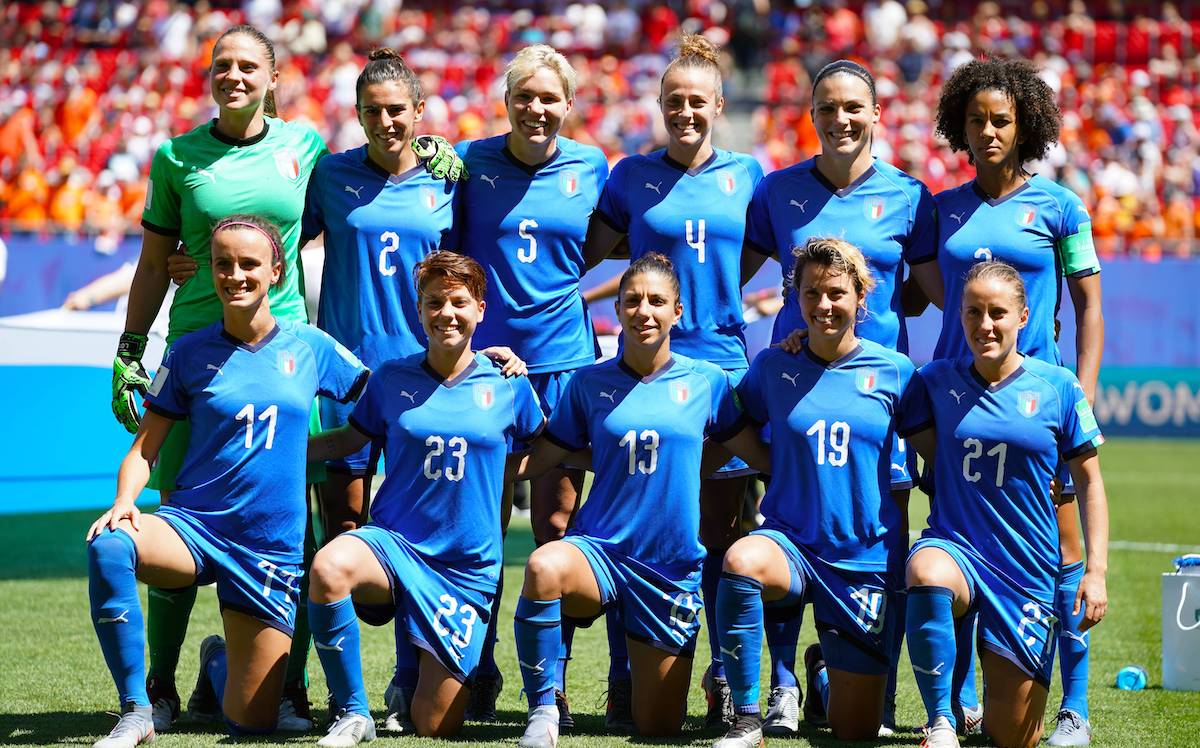 Do you think that Italy will become a force in women's football that can compete with the likes of the United States and Germany?
"It won't be easy, but, in the space of just a few years, we've reduced the gap significantly. There's still a long way to go, but the path that our clubs and the Federation have gone down with their work will take us far."
You are one of the most complete defenders I have ever seen. You are a strong defender, an excellent crosser of the ball, and your timing is impeccable. How did you become such a great full-back?
"First and foremost, thank you! During my career, I've played in almost every position, and this has allowed me to continuously learn new things. I'm lucky to have certain innate physical attributes that have really helped me over the years. Through practice, I've been able to smooth out rough edges and showcase my strengths."
You have mentioned before that you are a fan of Laura Pausini. I'm a fan of hers too, as I've seen her in concert twice here in the United States (both times in Los Angeles). What's your favourite song by Laura and how much of a role does music play in your life?
"I really like Laura Pausini, I went to see her in Florence and it was really moving. When I hear her music being played on the radio, it sends shivers down my spine.
"My favourite song of hers is Ascolta il tuo cuore, but, in general, I love all of her music from the '90s. Music undoubtedly plays an important role in my life: it relaxes me before matches, it fires me up after a win, and it moves me if I associate it with moments from my personal life."
As well as music, what do you like to do to relax away from football?
"I have a lot of hobbies. I like to travel and read, and I love hands-on activities: I'm a big fan of Legos. I also have a creative streak: I like make-up and especially artistic make-up that, for example, can be applied for Halloween or Carnival. I like films and superheroes, and I'm a Harry Potter fan too. Then, of course, I like almost all sports."
What do you hope to accomplish at Milan and what are your goals for the future? 
"My objectives are the same as those of the Club. We want to finish as strongly as possible, even if there were a few ups and downs and dropped points in the first half of the season. We have the desire and determination to recover as many points as possible and do well.
"I'm convinced that, as a team, we have what we need and, above all, we are aware of our abilities. As I said before, I'm proud to be here, and I'm proud of my team-mates and the group."