AC Milan Women had a very mixed season in 2022/23 as large parts of the campaign were characterised by inconsistency and an inability to get close to Juventus and AS Roma's level.
As the season drew to a close, things began to pick up for Maurizio Ganz's side and they managed to grab third place in Serie A Femminile, effectively making them the best of the rest.
It will be another season without Champions League football for the Rossonere, and it is also a season where the squad is going to look pretty different.
Here is all of the Milan business so far this summer, with the season resuming on September 16.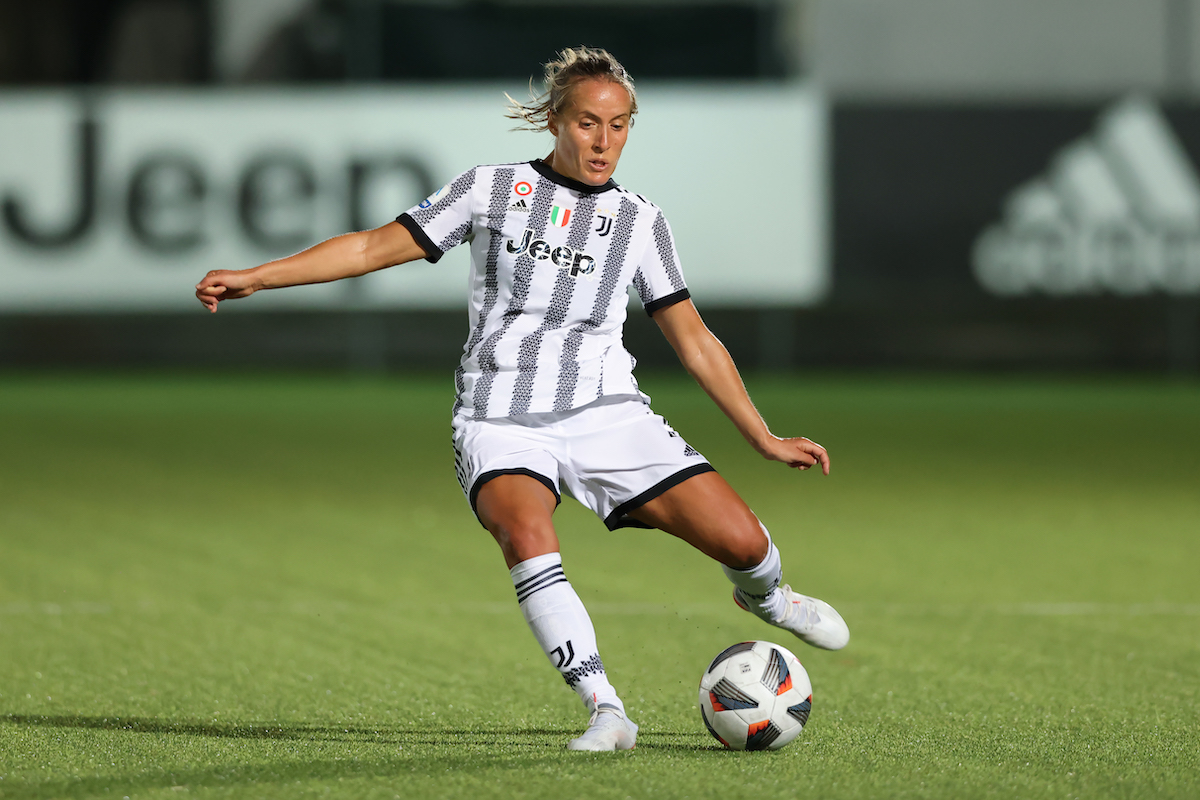 AC Milan arrivals
Valentina Cernoia (Juventus), Matilde Copetti (Napoli), Emelyne Laurent (Bayern Munich), Gloria Marinelli (Inter), Petra Mikulica (ZNK Split), Julie Piga (FC Fleury 91), Andrea Staskova (Atletico Madrid) and Allyson Swaby (Angel City)
There are four signings that really stand out. Valentina Cernoia brings great set-piece technique and experience to the team, although at 32 years old, it is not a move for the long-term benefit of the team.
✍ Andrea Stašková ✍

Official Statement ➡ https://t.co/Hu8hZJoy1E

Comunicato Ufficiale ➡ https://t.co/9vhj72n0N4#SempreMilan #FollowTheRossonere pic.twitter.com/A4DLPNBlzz

— AC Milan (@acmilan) July 1, 2023
Andrea Staskova impressed at Juventus before her time in Spain, and she can bring some physicality to the attack. Gloria Marinelli struggled last season, but she has been a key player for Inter in other years.
Having played for Lyon, Atletico Madrid and Bayern Munich, Emelyne Laurent is an interesting signing who could add more goals.
AC Milan departures
Verena Beka (Chievo), Anika Nouwen (End of loan, Chelsea), Martina Piemonte (Everton), Oona Sevenius (Como), Lindsay Thomas (Juventus)
The departure of Martina Piemonte is a hard one for Milan fans to swallow because the Italian was one of the best strikers in Serie A Femminile last season. She headed to Everton, soon after being snubbed for Italy's Women's World Cup squad.
⚠️ EXCLUSIVE: Martina Piemonte has signed with @EvertonWomen after leaving #ACMilan. She scored 23 goals and added six assists in 43 appearances for the Rossonere. https://t.co/aizTIYMuVP

— SempreMilan (@SempreMilanCom) July 5, 2023
Lindsay Thomas heading to Juventus is a shame given she has gone to a direct rival, but Milan do seem to have been focusing on making sure they do not end up light in attack with the signings of Laurent, Staskova and Marinelli.