It has been a bumpy ride for Milan this season. The team got off to their worst league start in history only to finish it off in the best way possible. It all ended with the team finishing at sixth, but the positives are there.
Finishing only one point shy of Champions League last season suggested that Milan would be heavily involved in the top four race this season. However, things went badly for Marco Giampaolo, having replaced Gattuso at the end of last season.
After just seven games and 111 days, the former Sampdoria boss was sacked which led to the appointment of Stefano Pioli, which caused a stir among the fanbase as the management had chosen again to go against hiring a well-established coach.
Pioli had little time to make a big change to the team before derby plus games against Roma, Lazio, Juventus and Napoli and without much of a surprise at that time Milan lost three of those games and drew one.
If that wasn't enough, Atalanta hammered Milan 5-0 a few rounds later which was the last game of the calendar year and raised a lot of questions, and that's when the Ralf Rangnick speculation began.
However, a few important additions arrived in January and things began to change. Zlatan Ibrahimovic came and Pioli finally had time to bring in some much-needed experience through Simon Kjaer, but nobody expected the turnaround that came.
The Swede was a game changer at the age of 38, but players like Rebic, Calhanoglu, Bennacer and Kessie also made a huge leap in quality which led Milan to a run of nine wins in 12 and earned Pioli a new two-year deal that was fully deserved…
Here, Ivan Stoev picks out five key conclusions from the 2019-20 campaign…
1. The perfect blend
Milan's summer window was heavily tailored towards buying young players with high potential to eventually fix their balance sheet and overall financial stability, but it proved to be naive and CEO Ivan Gazidis was forced to change his mind after seeing what is Zlatan capable of at the age of 38.
The Swede managed 10 goals and five assists in eighteen games, but that wasn't even the most impressive thing he did. He successfully changed the mentality of the younger more fragile players at the club and acted as a leader to make the players believe in themselves.
His arrival improved the game of all the players in the squad and rightfully proved to Gazidis and Elliott that you need experience, leadership and hunger – as well as youthful energy and exuberance – to build a successful team.
With the contract extension of Pioli, Ibra is now expected to stay too.
2. Healthy environment a necessity 
A lot has happened to Milan in the past few years, but there are some constants too. Gattuso and Pioli, what do they have in common? A great connection with the players, understanding how they feel and helping them do better in a healthy environment.
We tend to forget that footballers and coaches are humans as well and what we need as human beings is to feel important, trusted and appreciated. With Giampaolo the players were feeling lost, they had to play a system that did not fit their characteristics and the coach himself was focused more on his tactics than his players, and then he even abandoned those tactics which showed a lack of faith.
With Pioli we saw the complete opposite and a completely different result. Maldini backed the choice of the 54-year-old and towards the end even Elliott and Gazidis started appreciating his job and it was only right to continue with Pioli.
Even if he is not a huge name, he has brought enjoyment to the fans when they watch the games, and it is a long time since it felt this good to watch Milan.
3. Solid core to build on
As it stands Milan have an amazing core of players right now with Donnarumma, Theo, Romagnoli, Bennacer, Kessie, Calhanoglu and Rebic all looking like they are ready for something bigger.
Calabria on the right showed signs of promise towards the end of the season and if he stays he may have a chance to finally make the leap as well.
With the guidance of Ibrahimovic, this team has shown great quality and now that the transfer budget is defined Milan are in need of a few missing pieces to complete the puzzle and be a real treat next season.
We won't get into much detail on the rumours, but the positive signs are there and we are awaiting the transfer market and next season with excitement.
4. A good first year
While all three of Maldini, Boban and Masara worked on the market – as well as Moncada and Almstadt – we will focus on Maldini as he had the final word out of the three, especially after Boban was sacked.
The initial impression was disappointing because of the appointment of Giampaolo, but Maldini's bet on Pioli paid off.
In terms of player recruitment, the signs are promising too. Theo Hernandez has been arguably the best and most consistent player for the team this season and only cost €20million, while the likes of Bennacer, Rebic, Ibrahimovic and Kjaer have all turned out to be inspired acquisitions.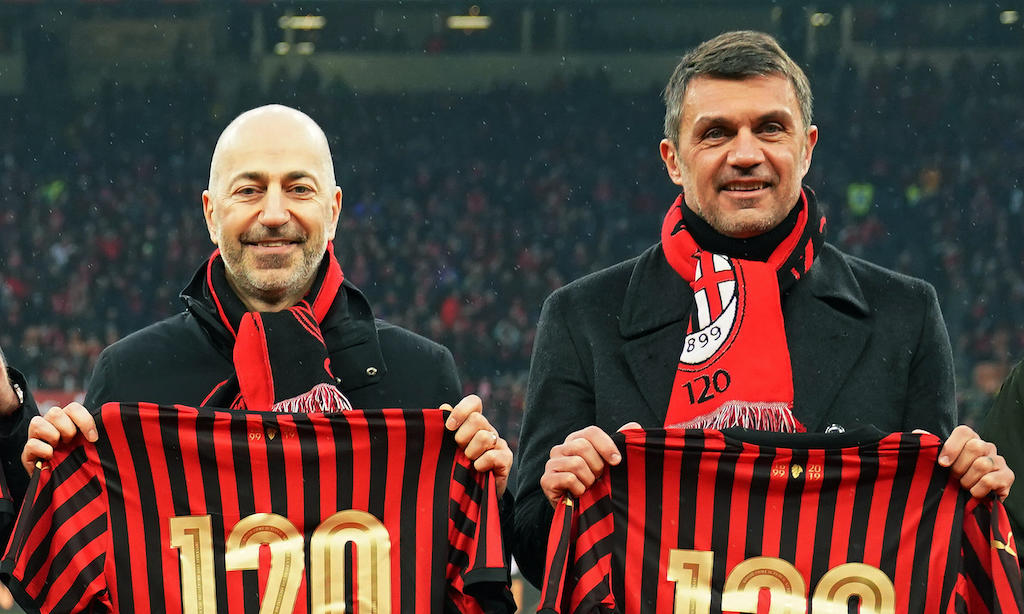 On the flip-side we got a nice capital gain from the sale of Suso and a good return on Krzysztof Piatek. It has been a good first year for Maldini, and he deserves some appreciation as well.
5. Excitement is finally back
Finally, we should just enjoy how the team has managed to turn around the season and bring happiness to the fans. It has been a long while since Milanisti have had the confidence that Milan is going to win and score plenty of goals, especially against the big teams in Serie A.
With Gazidis opening up towards having more experience and a mixture of players – plus the confirmation of Pioli, Maldini and potentially Zlatan staying – we will be in for a ride next season and hopefully a more consistently enjoyable one.