It seems an eternity since Milan have taken to the pitch, and you're not wrong. Montella's men haven't appeared on the pitch, at least not for Milan in nearly two weeks as 14 Rossoneri made the journey to their respective homelands, all with the same ambition – to book their tickets to Russia next summer for the World Cup.
In this article, we'll discuss who everything that these players contributed to on the pitch with those that sealed path to Russia, those who await playoffs and the ones who have to face the harsh reality that they won't be on the worlds biggest stage in 8 months time.
Italy
Since the last round of qualifiers, Italy and their manager Ventura have been heavily criticized after being humbly humiliated by Spain and scraping by Israel 1-0. Ventura called upon two Milan stars, Bonucci and Donnarumma for basically two matches without much meaning.
Spain had all but assured top spot and the same would be said for the Italian's and the playoffs spot, second place. Donnarumma, the backup to long serving Gigi Buffon was exactly that. The 18-year-old didn't appear in either of the matches against Macedonia or Albania.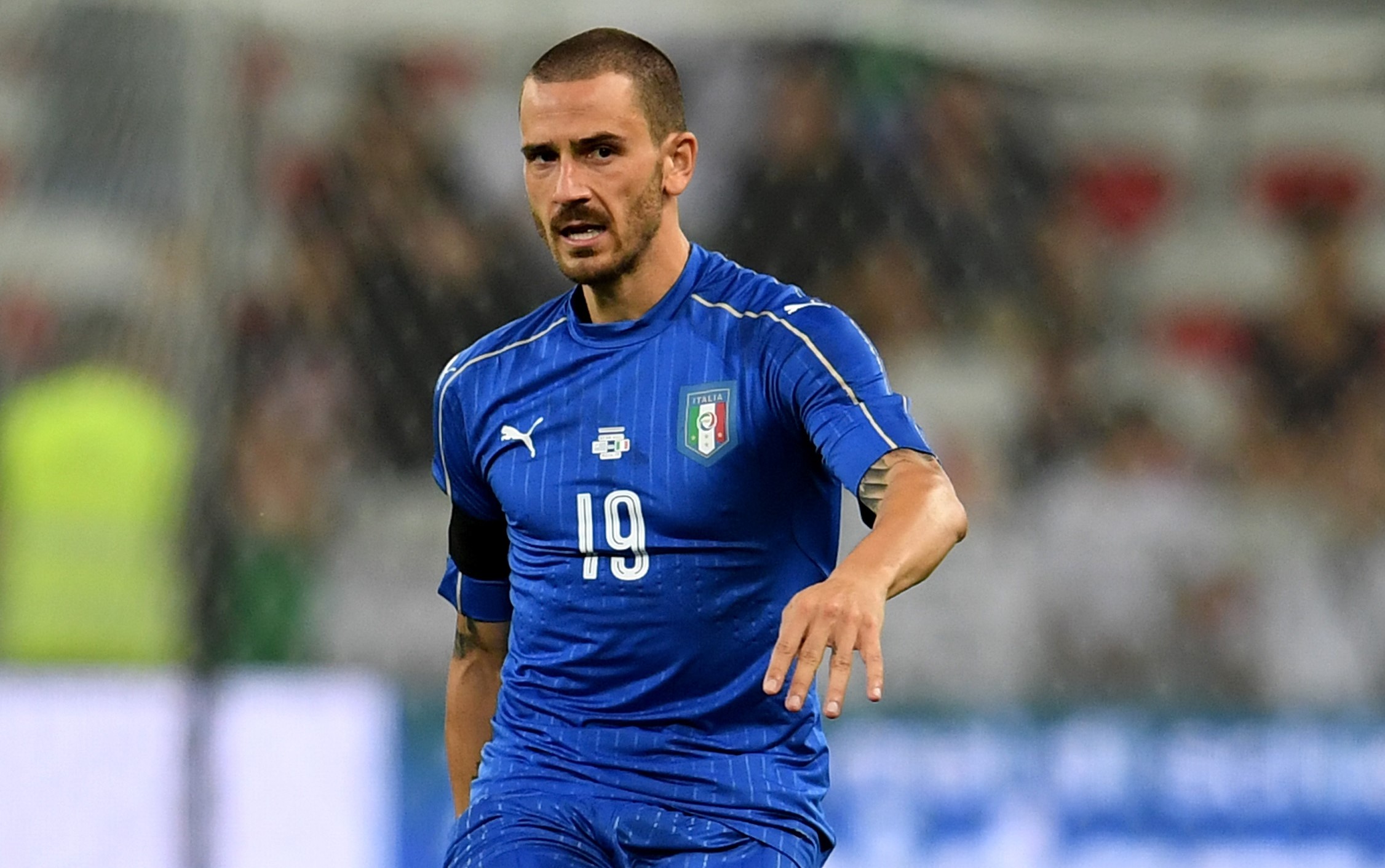 However, on the contrary, Bonucci was reunited in the BBC back-line with his former Juvenuts teammates, as gli azzurri where stunned at home with a 1-1 draw with minnows Macedonia. Their second match offered little improvement, which offered Bonucci in a four-man defense this time, as Italy walked out of Albania 1-0 winners. Leonardo played the full 90 minutes in both matches as Italy will await next months playoffs against one of Sweden, Ireland, Greece or Northern Ireland.
Italy U21
While the senior team may be struggling massively at the moment, gli azzurrini are seemingly the opposite. They are in stellar form at the moment and Di Biagio's team showed it with two friendly victories by 4-goal margins. Patrick Cutrone stole the show in the 2-6 away thrashing of Hungry in which he tapped in from close range, before dispatching of a penalty and assisting on the third goal.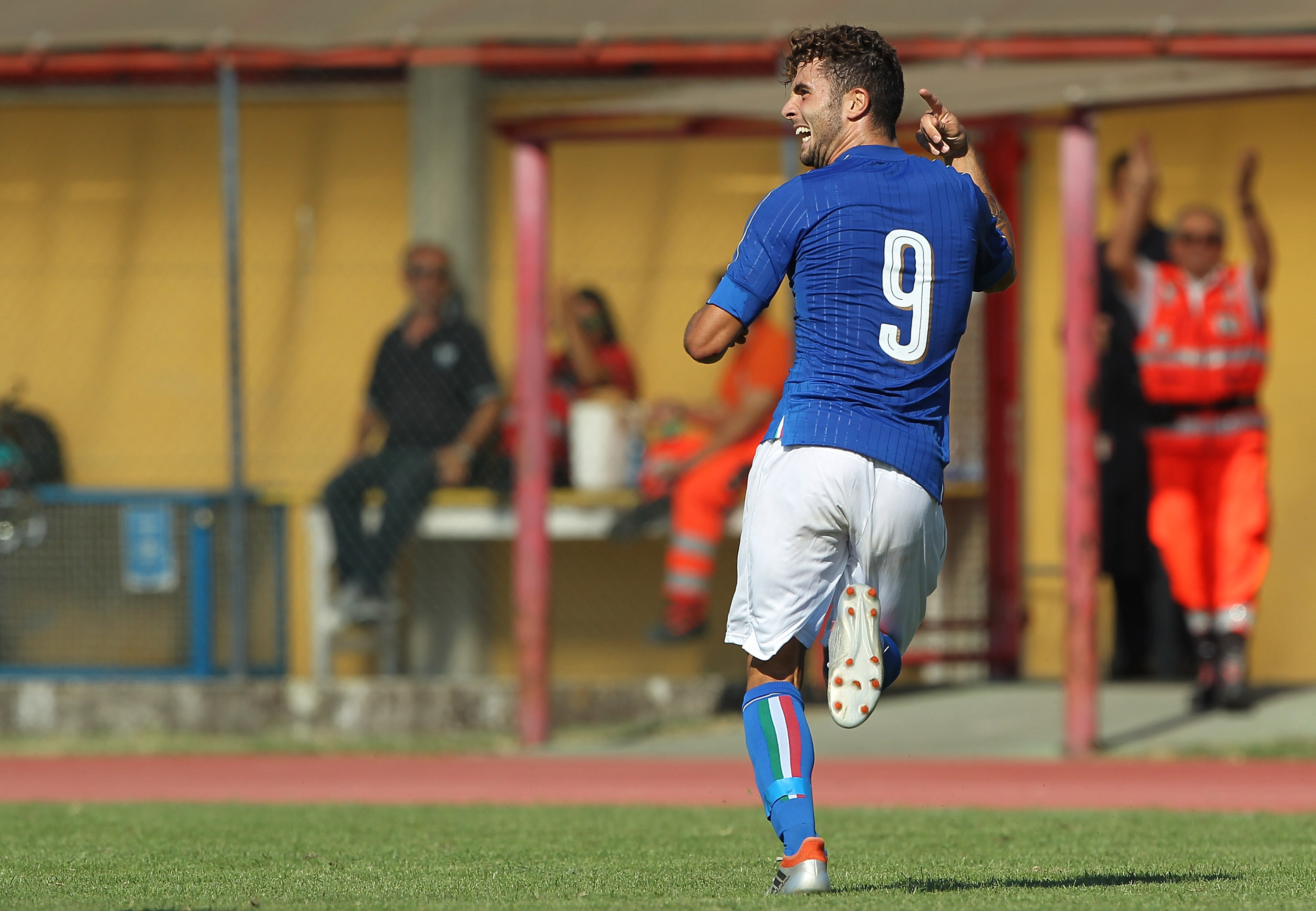 Locatelli, Cutrone, and Calabria, who wore the captains armband all stared in Italy's 4-0 win in Ferrera over Morocco. Milan's starlet midfielder put on a show of impressive passes against the north African's including creating the third goal, but that was not before Cutrone dispatched a wonderful low cross from Calabria to score his 4th goal in as many games for the U21 side.
Portugal
In order to qualify for the World Cup, the task was simple. Win their remaining two games, and book their tickets to Russia. Portugal did just that, with a big thanks to Milan hitman Andre Silva. Donning the number 17 shirt, Silva was the go to man in the 2-0 away win on the road in Andorra, with arguably the World's best player, Cristiano Ronaldo left on the bench – at least for the first half.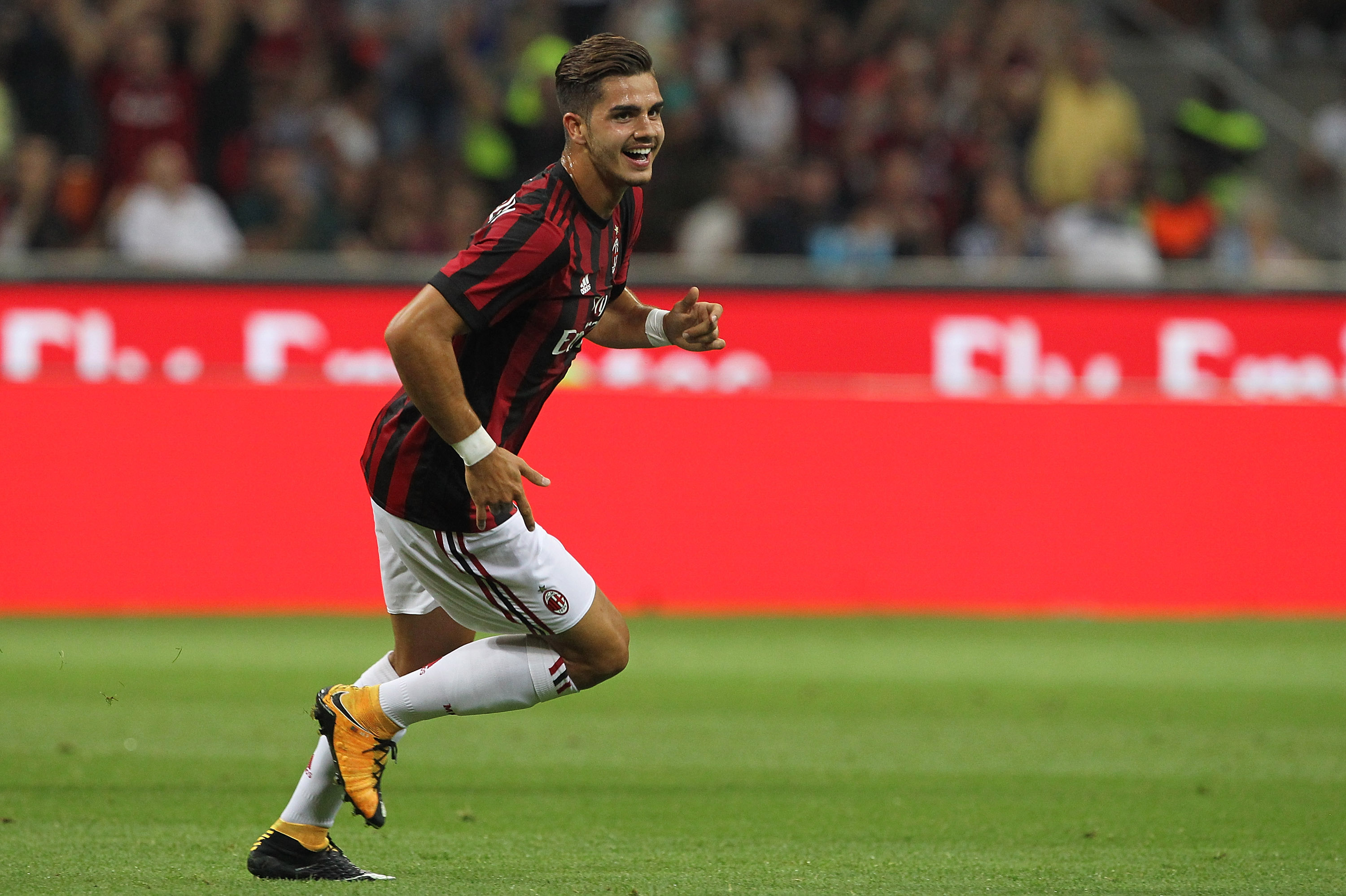 Andre helped create the first goal, which was dispatched by Ronaldo as he flicked on a cross wonderfully with his foot. Andre Silva was replaced in the dying embers of the match, but not before he doubled the Portuguese lead, with a real strikers tap-in. The ex-Porto striker did the same against the Swiss, tap in to make it 2-0, in order to send the defending European Champions to the World Cup.
Switzerland
As just previously mentioned, Rodriguez' Switzerland side fell 2-0 to an Andre Silva inspired win in Lisbon, which condemns them to the European playoffs, where they will face one of the same nations that Italy will, since both countries are seeded in the draw. The left-back was rested in the first match of the break, a 5-2 home win over Hungry.
Turkey
A poor decision from the Turkish manager to leave Calhanoglu on the bench for a decisive home qualifier proved costly as they were ultimately eliminated in Istanbul at the hands of a 3-0 defeat to Iceland. Hakan then played all of the 2-2 draw to an already eliminated Finnish team to close out their qualifying campaign.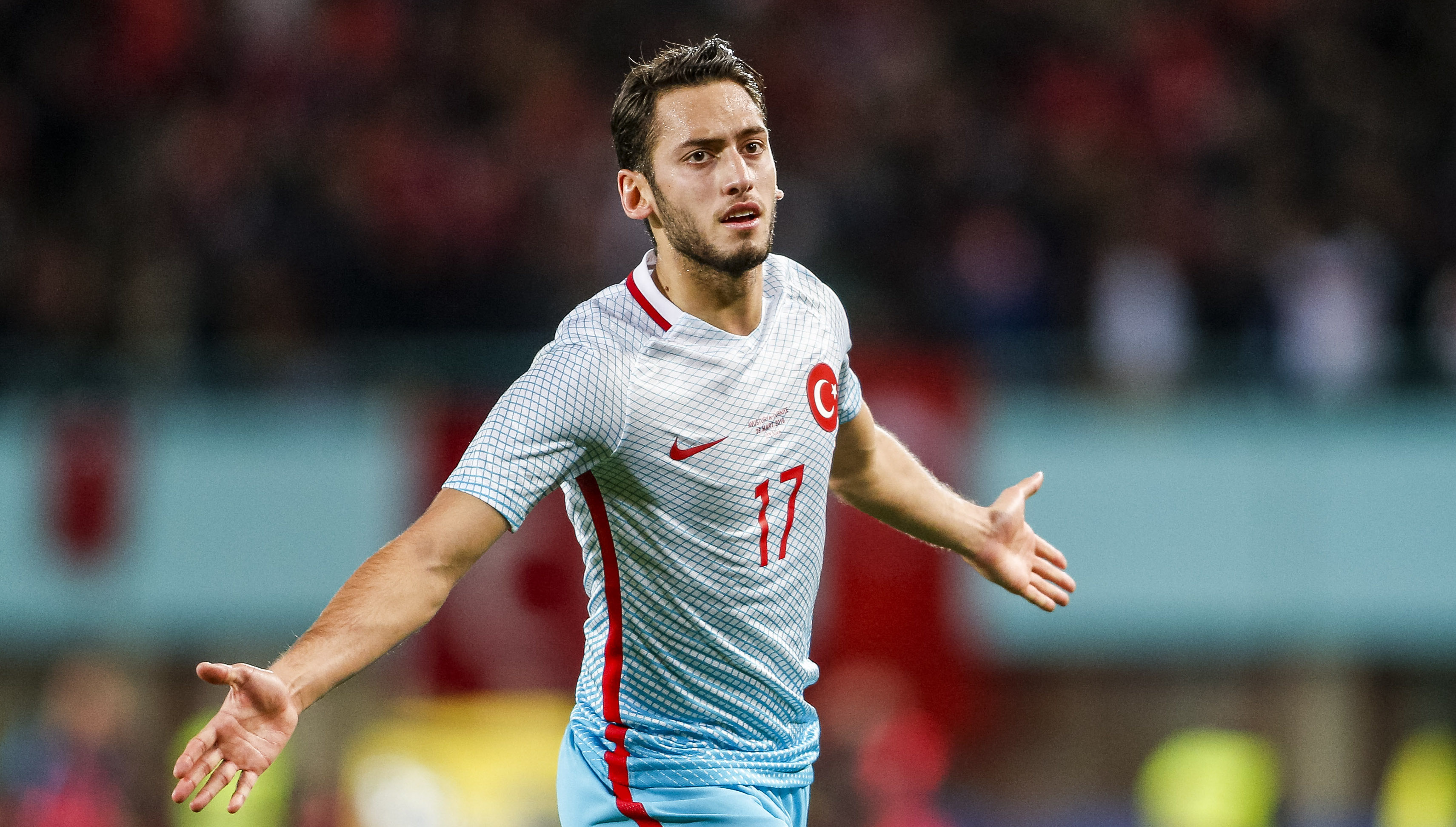 Colombia
Los Cafeteros knew that a win from their remaining fixtures would see them into Russia – an away trip to Peru followed a home date with Gustavo Gomez' Paraguay. Zapata picked up a yellow card in a shock 2-1 home defeat to the Paraguayan's, who managed to score twice in stoppage time. However, that Zapata yellow meant he would miss the game against Peru due to yellow card accumulation. Colombia would end up drawing 1-1 in Lima, which, in the end was enough to book their spot at next summers finals.
Paraguay
Having already mentioned the late heroics of Paraguay against Colombia to keep their campaign alive till the final day, Gustavo Gomez knew that if his country could win, they would qualify for their second world cup in the last three editions.
With the Milan center back having played the whole of the first game, he was expected to do the same when hosting a poor Venezuela team, who'd only won once in the previous 17 qualifying matches. Paraguay, who ended up being shocked in front of their home support by a 1-0 loss, had their frustration summed up in the 89th minute when Gomez received his marching orders.
Argentina
Lucas Biglia's nation had not met expectations thus far heading into the final qualifying rounds, and their poor form continued as Argentina were held to a goalless draw with Peru in the Argentine capital. Biglia nearly broke the deadlock if it weren't for a world class save from the Peruvian shot stopper.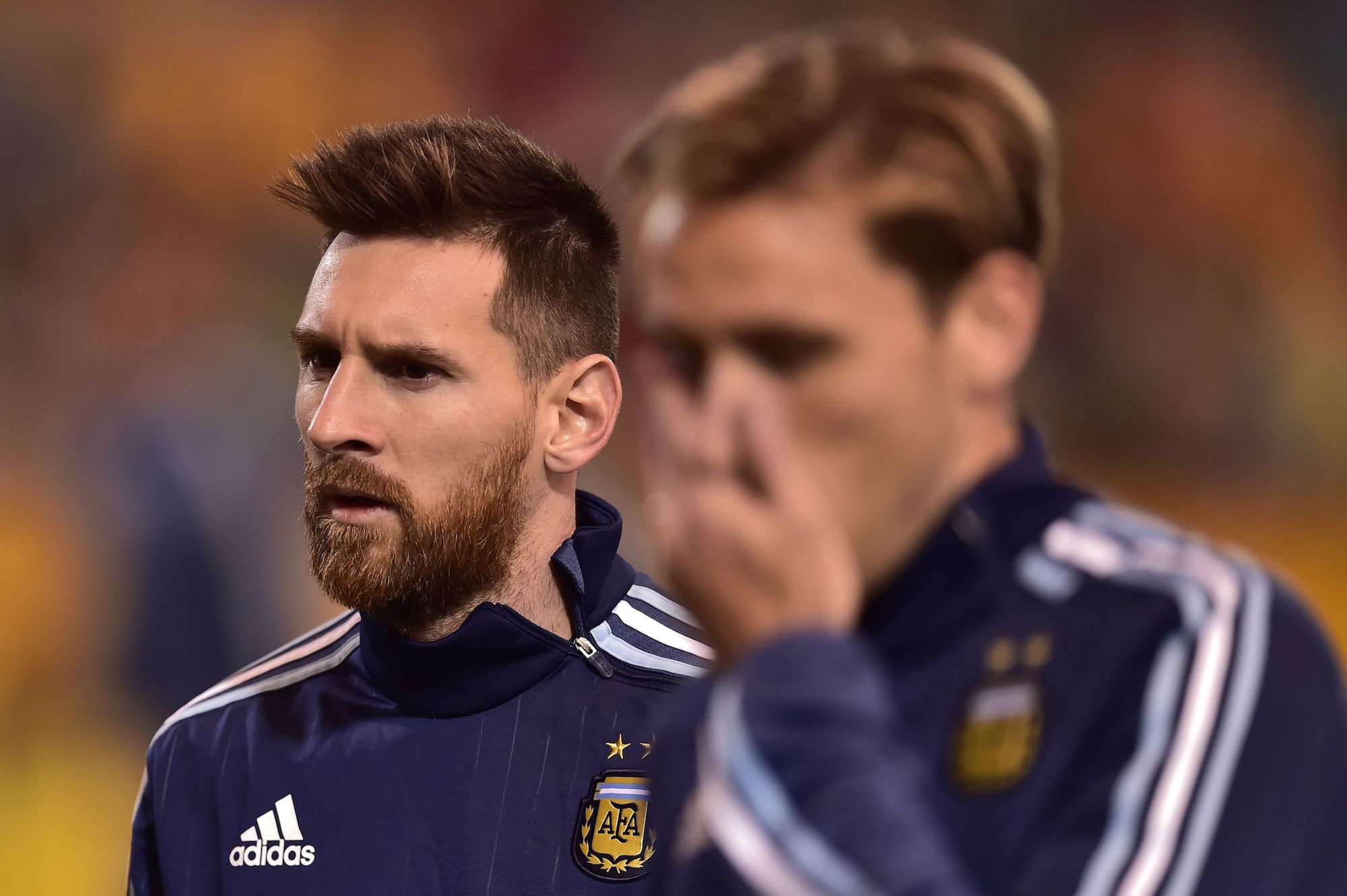 The odds, were stacked against Argentina heading into their final game against Ecuador, in Quito. And those just quadrupled inside the first minute as La Albiceleste went behind within 40 seconds. However, Argentina remounted, and won 3-1. Thanks to results elsewhere, Biglia and co. secured Qualification to Russia 2018 in some of the most dramatic fashion.
Ivory Coast
The Elephants, as they are known in English, had only one match to contest. An all so important away qualifier in Mali. Kessie played the whole 90 minutes as the encounter finished in a 0-0 stalemate. This leaves the Ivory Coast in need of a win in their final qualifier, next month, at home home over Morocco in order to head to Russia.
Congratulations to Andre Silva (Portugal), Lucas Biglia (Argentina), and Christian Zapata (Colombia) who are the first rossoneri to qualify for next summers World Cup!