With the summer break for club football coming to an end, players are returning to their clubs or joining up with new teammates in a new country for the first time as preseason begins. 
five days ago, players started to return to Milanello for physical tests. The only players who were not present are the ones that had major international tournaments. Those are Donnarumma, Calabria, Locatelli and Conti representing the Italian U21 national team who made it to the semi-finals of the Euro's in Poland. Also, Andre Silva of Portugal who finished third place in the FIFA Confederations Cup in Russia.
Milan's current roster looks like this:
Goalkeepers: Donnarumma, Gabriel, Storari.
Defenders: Abate, Antonelli, Calabria, Conti, De Sciglio, Felicioli, Gustavo Gomez, Paletta, Musacchio, Ricardo Rodriguez, Romagnoli, Simic, Vangioni, Vergara Zapata.
Midfielders: Bertolacci, Bonaventura, Calhanoglu, Kessie, Locatelli, Jose Mauri, Montolivo, Sosa.
Attackers: Bacca, Borini, Cutrone, Lapadula, Niang, Andre Silva, Suso, Zigoni.
Of those players listed above, 12 played with their national teams. That includes Plizzari who finished third in the U20 World Cup with Italy, but was loaned out to Ternana in Serie B in the past days.
Italy: For the senior Italian national team, Italy had three games. Two of which were friendlies vs San Marino and Uruguay before a World Cup Qualifier vs Liechtenstein. 
Conti and Lapadula received call-ups for the 8-0 victory over San Marino in Empoli. Lapadula scored a hat-trick and Conti bagged himself a hat-trick of assists, two of which were to Lapadula. Both of those two players completed the whole 90 minutes. 
Italy then took to the pitch against Uruguay where Donnarumma, Conti, and Montolivo were called up. The same three players received the call in the World Cup qualifier as well. Italy defeated the South American's 3-0, with Donnarumma earning a clean sheet in-goal as he played the whole match. 
Montolivo entered in the 18th minute for an injured Marchisio and played the remaining 72 minutes in the middle of the park. None of Conti, Montolivo nor Donnarumma appeared in the 5-0 World Cup qualifier win over Liechtenstein.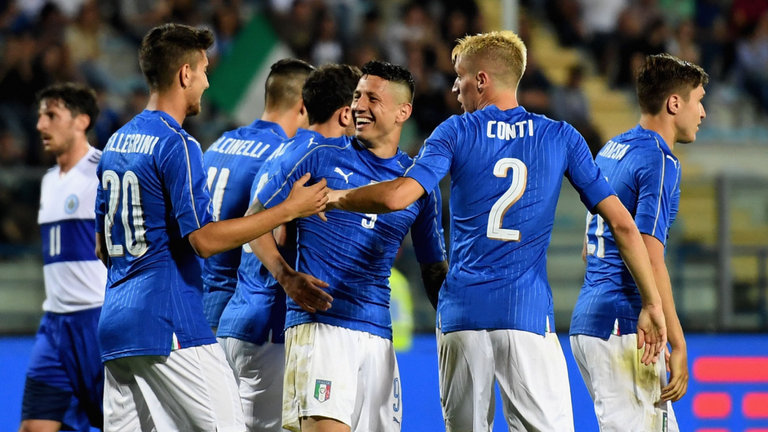 Italy U21: Conti and Donnarumma who earned caps for the senior side during the summer break, also joined Davide Calabria and Manuel Locatelli for the u21 European Championship. In the opening group match, a 2-0 victory over Denmark, Donnarumma and Conti played the whole 90 minutes as Italy kept the clean sheet. The match was highlighted by Milan Club Poland who threw fake money at Donnarumma in goal while defending a first half corner kick.
On matchday two, Conti and Donnarumma once again started and played the full 90, but this time Calabria also played at left back in the 3-1 defeat to the last editions hosts. Stefan Simic was in the lineup for the victors. Donnarumma wasn't at fault but could have done more on all the goals that the Czech Republic scored. The 18-year-old was late to react on every effort.
That result meant that Italy would have to knock off eventual champions Germany in the final group game to advance. Again, only Conti and Donnarumma started in the 1-0 win for the Italians which saw them into the semi-finals against Spain. Conti had picked up his second yellow in three games against the Germans meaning he was suspended for the semifinal, where Calabria replaced him.
It was another match like against Czech Republic for Donnarumma who was late to react on all three of Saul's goals for the Spaniards. Locatelli played nearly half an hour after Gagliardini of Inter was dismissed after two bookable offences.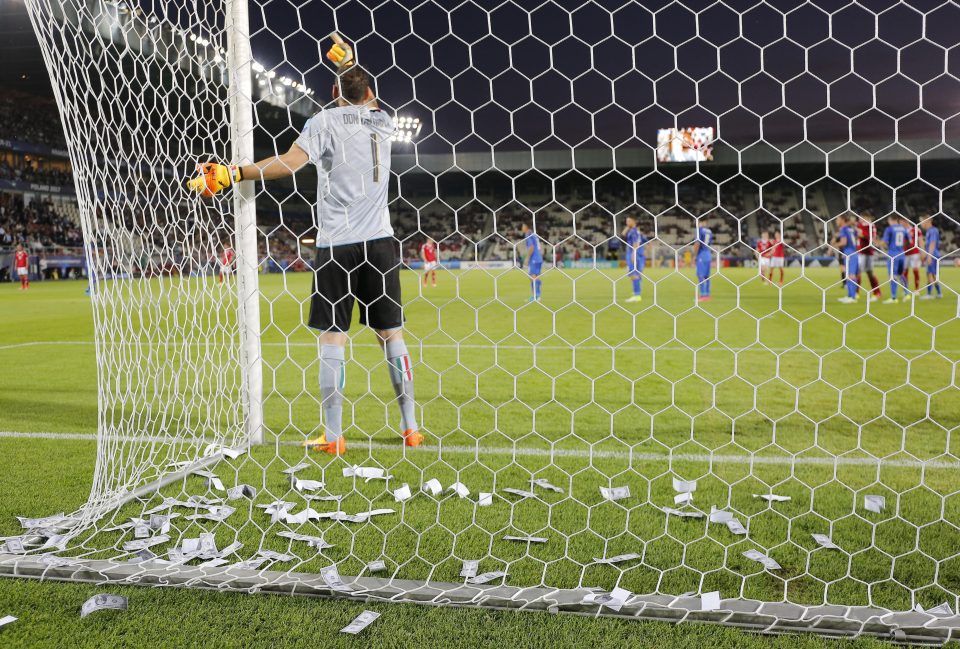 Portugal: New boy in town, Andre Silva, missed out on the U21 Euro's in order to head to Russia for the 2017 Confederations Cup. However, before the competition started Andre Silva scored in a 4-0 friendly win over Cyprus. Silva had even assisted the 3-0 goal for Pizzi.
It got even better for the young striker when he scored a goal in Portugal's 3-0 away win to Latvia in World Cup Qualifying. Then, Andre Silva started from the bench in the Confederations Cup opener against Mexico. He should have had an assist but it was missed by the attacker after Andre Silva had done wonderfully to find him. Ochoa then denied the Milan striker emphatically with a great diving save to deny Portugal the win off of Silva's head.
Andre Silva then managed 78 minutes in the 1-0 victory over the hosts, Russia. The Russian goalkeeper pulled off a world class save to deny Andre his first of the tournament. When Portugal took on Oceania champions New Zealand, the kiwi's knew they had been eliminated beforehand. Andre Silva missed a great chance to put Portugal up 3-0 right before he did make it 3-0. The striker was denied from the goal keeper on a 1v1 but a few minutes later he made up for it.
Receiving the ball at nearly midfield, Andre Silva dribbled his way into the New Zealand penalty area before finishing the job beautifully with a top corner strike. In stoppage time he assisted Nani who made it 4-0. A lively group stage from Silva faded in the semifinals when back-to-back South American champions ousted Portugal on spot-kicks following a 0-0 draw after extra time.
Andre Silva was substituted before the end of regulation. Portugal would yet again end up in extra time in the third place game, against Mexico. However, this time he would end up on the winning side, 2-1. The match would've never gone to extra time if it wasn't for Ochoa in the Mexican goal who did fantastically to deny Andre Silva from point-blank range and then again from 11 yards as his penalty was saved.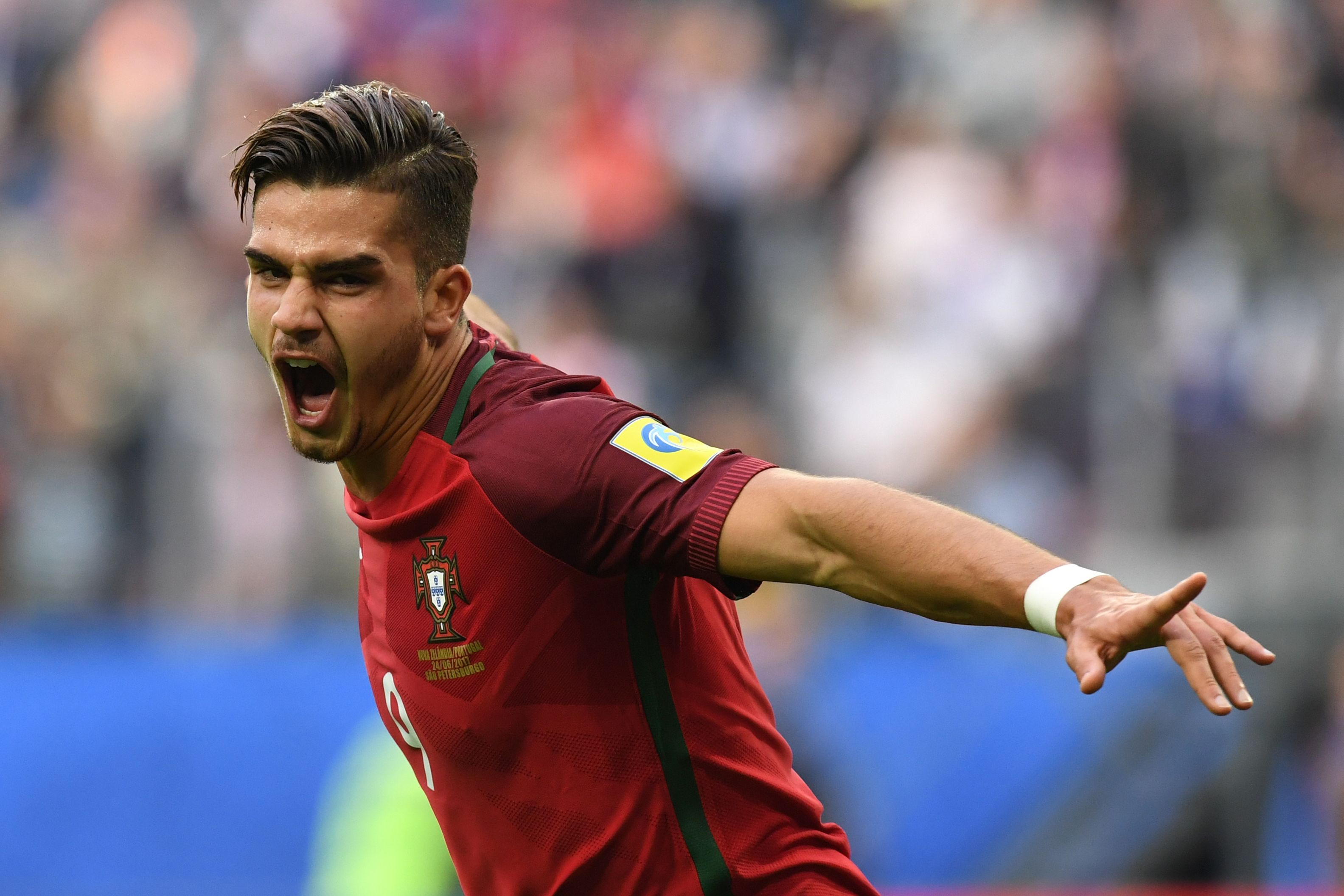 Czech Republic U21: Simic has just returned from a loan but was the linchpin of a Czech back-line which overall wasn't too strong, as their victory over Italy was sandwiched in between two defeats against Germany (2-0) and already eliminated Denmark (4-2). Stefan Simic was a surprise performer but was very vital in his nations attempt.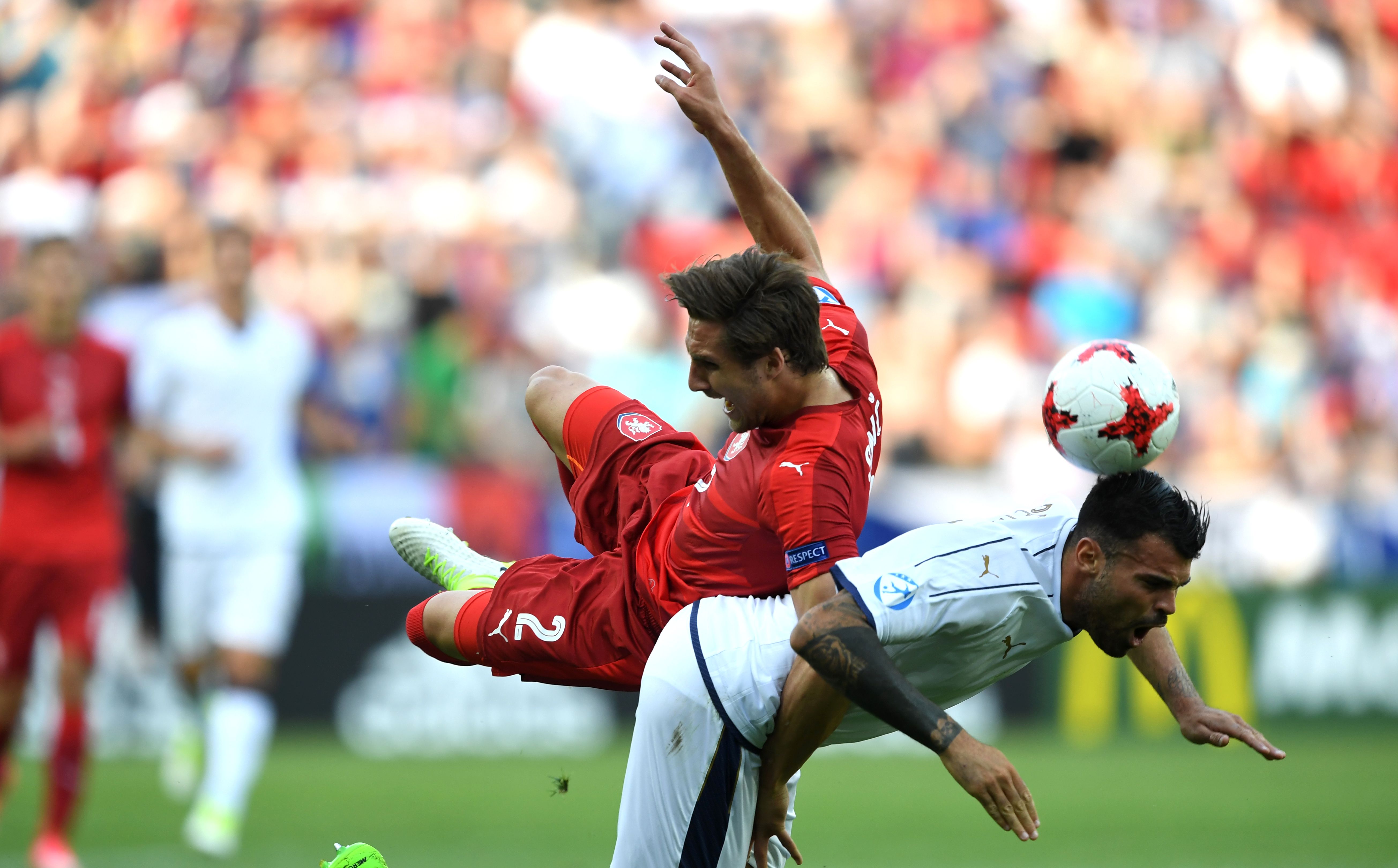 Colombia: Los cafeteros had friendlies vs Spain and Cameroon. They drew Spain by a scoreline of 2-2. Zapata played the whole match. Bacca entered the fray in the 77th minute. Then, Zapata, who yet again managed the full game helped his nation keep a clean sheet in their 4-0 thrashing over the African Champions. Carlos Bacca did not make it onto the pitch in said match.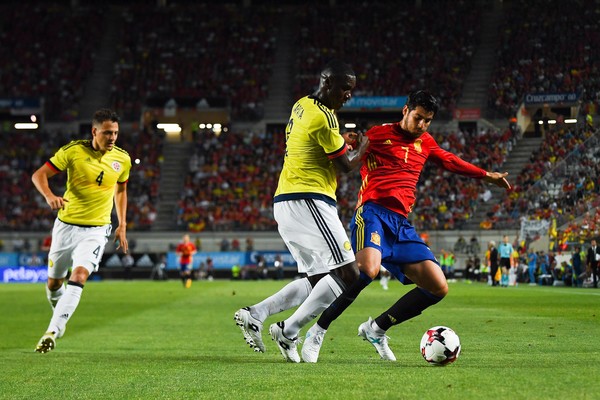 Paraguay: 24-year-old Gustavo Gomez maintained his position in the back of Paraguay for both friendlies they played. On June second, he played a match that the whole country would like to forget; a 5-0 thrashing at the hands of European runners-up, France. 6 days later Gomez and his nation lost away to Peru.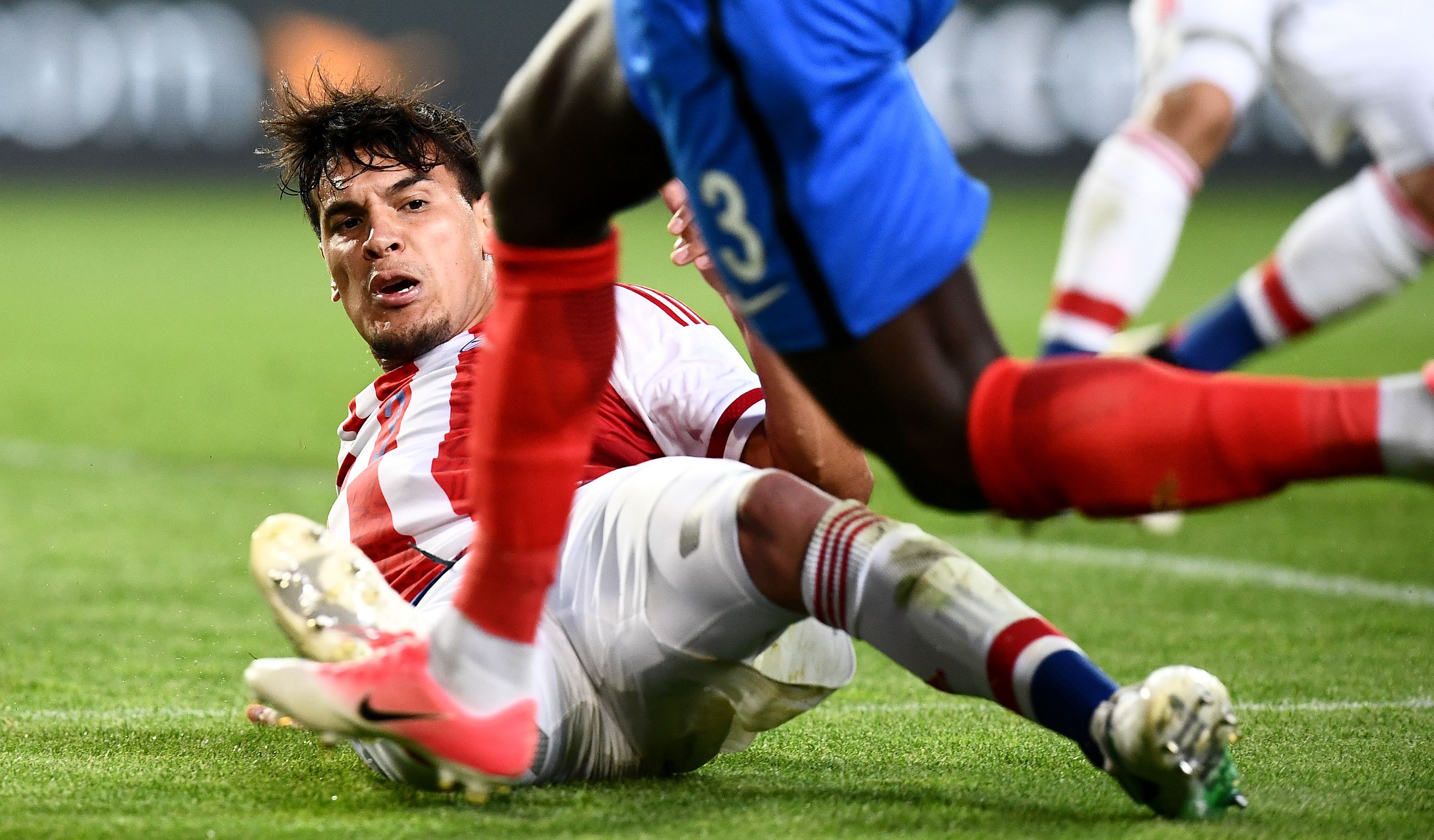 Ivory Coast: New Milan signing Franck Kessie came off in the midway point of the second half in both of his nations defeats to the Dutch (5-0) and Guinea (3-2) at home in Qualifying. Also showing great strength and composure his team mates really let him down throughout both matches and were outclassed massively by the Netherlands.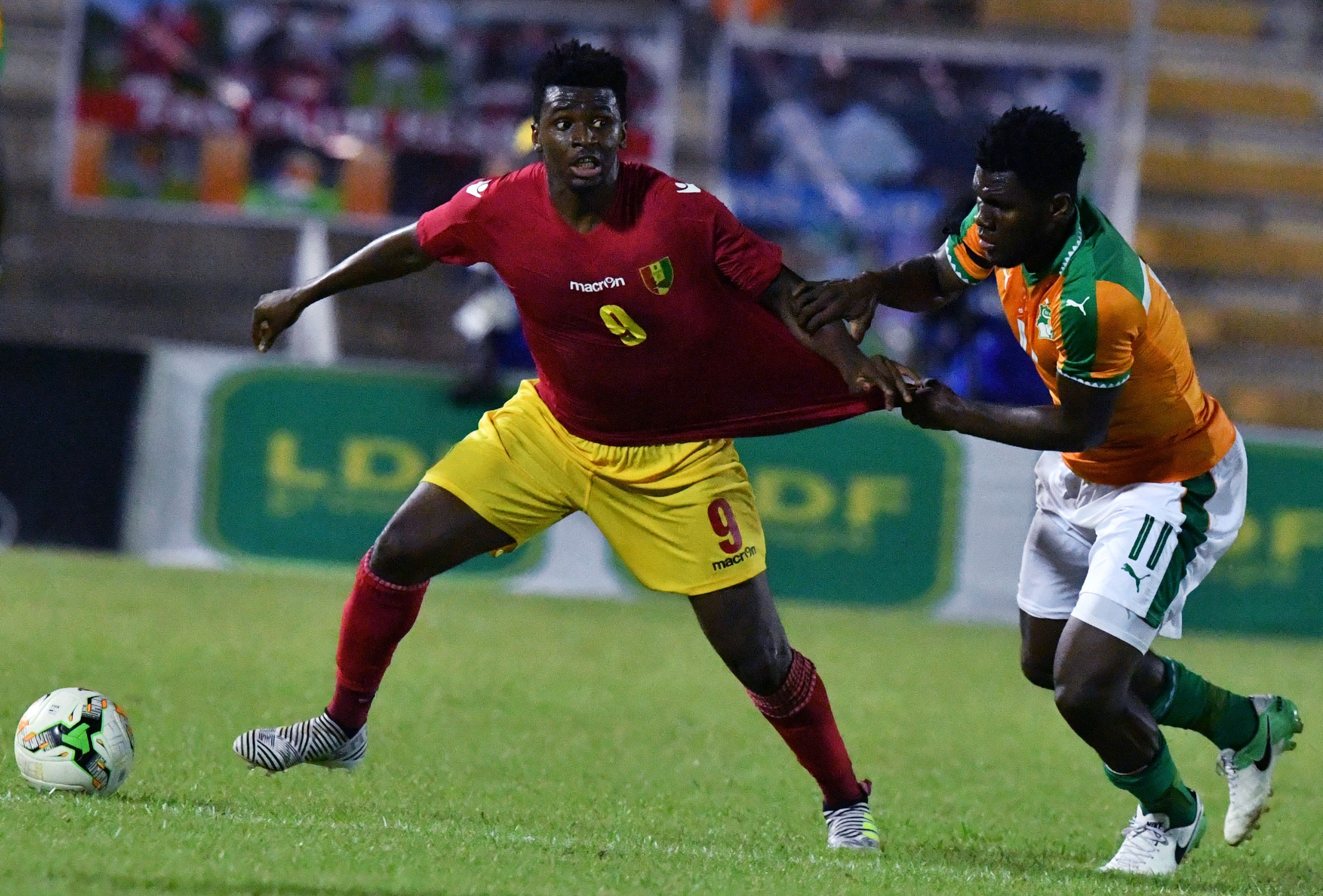 Note: Alessandro Plizzari, who was just loaned out to Ternana played one game in the FIFA U20 World Cup in South Korea. He kept a clean sheet through 120 minutes in the third place match against Uruguay before saving two penalties in the shootout.