With modern football turning into a game of Monopoly rather than a game about passion and love for a specific club; it seems like loyalty is a word that does not belong in the player's dictionary anymore.
A decade ago, we had witnessed legends honor the shirt for different teams, setting an example for generations to come. Players like Francesco Totti (AS Roma), Steven Gerrard (Liverpool) or Carlos Puyol (Barcelona) are perfect example that, there was a time football was more than just business; it was about passion and genuine love for the colors worn.
AC Milan is not short on legends; furthermore, loyalty has been a trademark in the club's history.
Despite the ups and downs, the Italian giant can still be viewed as a club with some of the most loyal players in football history.  Here are some of the most loyal players to ever put on a red and black shirt;
CESARE MALDINI
The late father of Paolo Maldini, Cesare is one of the first Milan legends. He became a Rossonero back in 1954 from Triestina. He ended up playing twelve seasons with Milan, winning five league title and one European Cup. Cesare Maldini may not have finished his career at Milan as he retired after a season at Torino in 1967, but deserves his place among the most loyal Milan players for the simple reason that he did not just play for the Rossoneri, he made it a family tradition.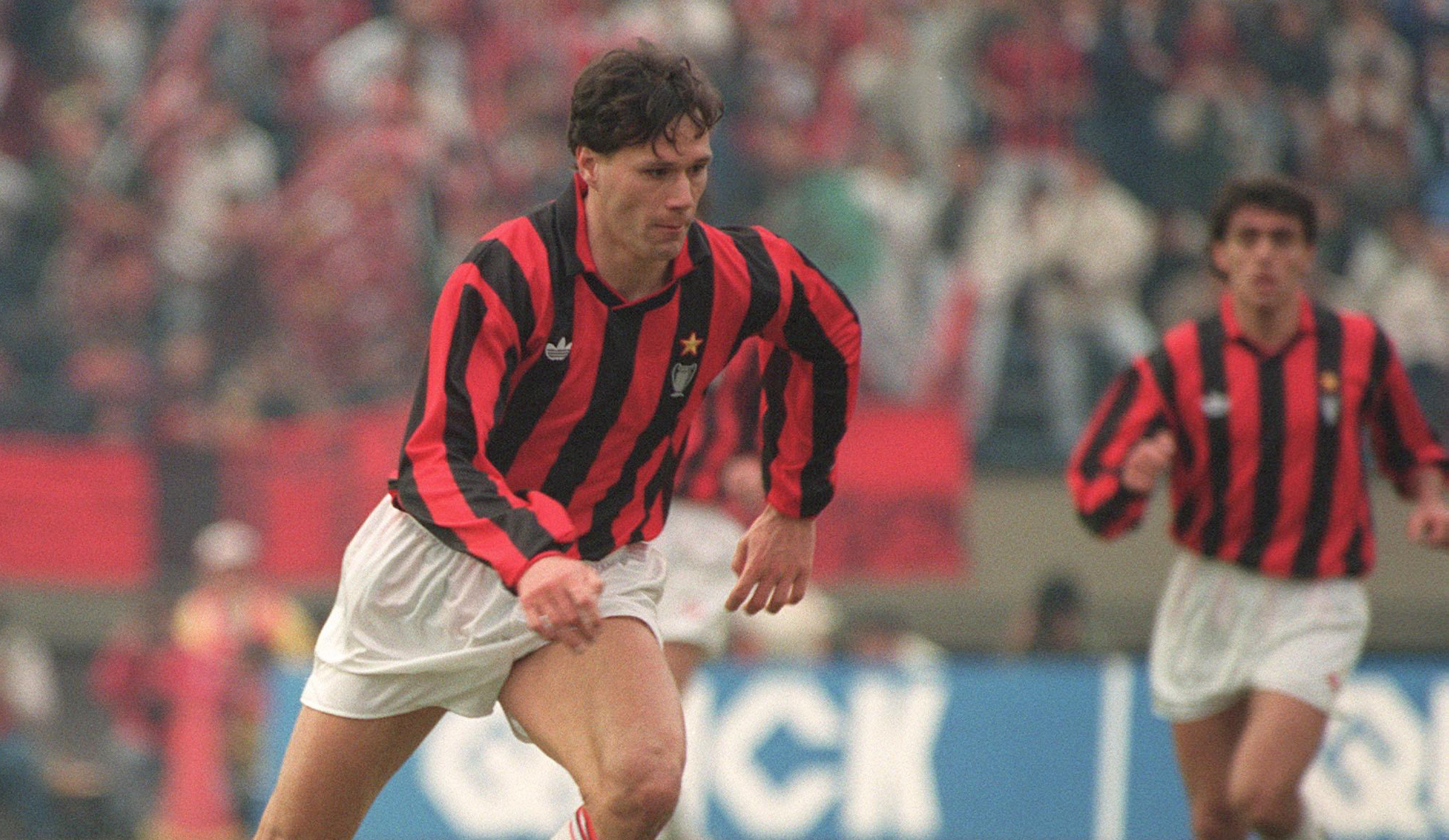 MARCO VAN BASTEN
One of the best football players ever, Marco Van Basten is a Milan legend that marked the hearts of the fans, arriving at the club in 1987. The dutchman scored 125 goals in 198 matches despite his injury problems, and won the club its first league title in eight years. In 1989, Van Basten won the Ballon D'or, scoring twice in the final of the European Cup. Marco Van Basten was forced to retire after an injury in 1993, he may have spent a large part of his career at Ajax but he surely gave his everything To Milan and even today is considered as an AC Milan icon.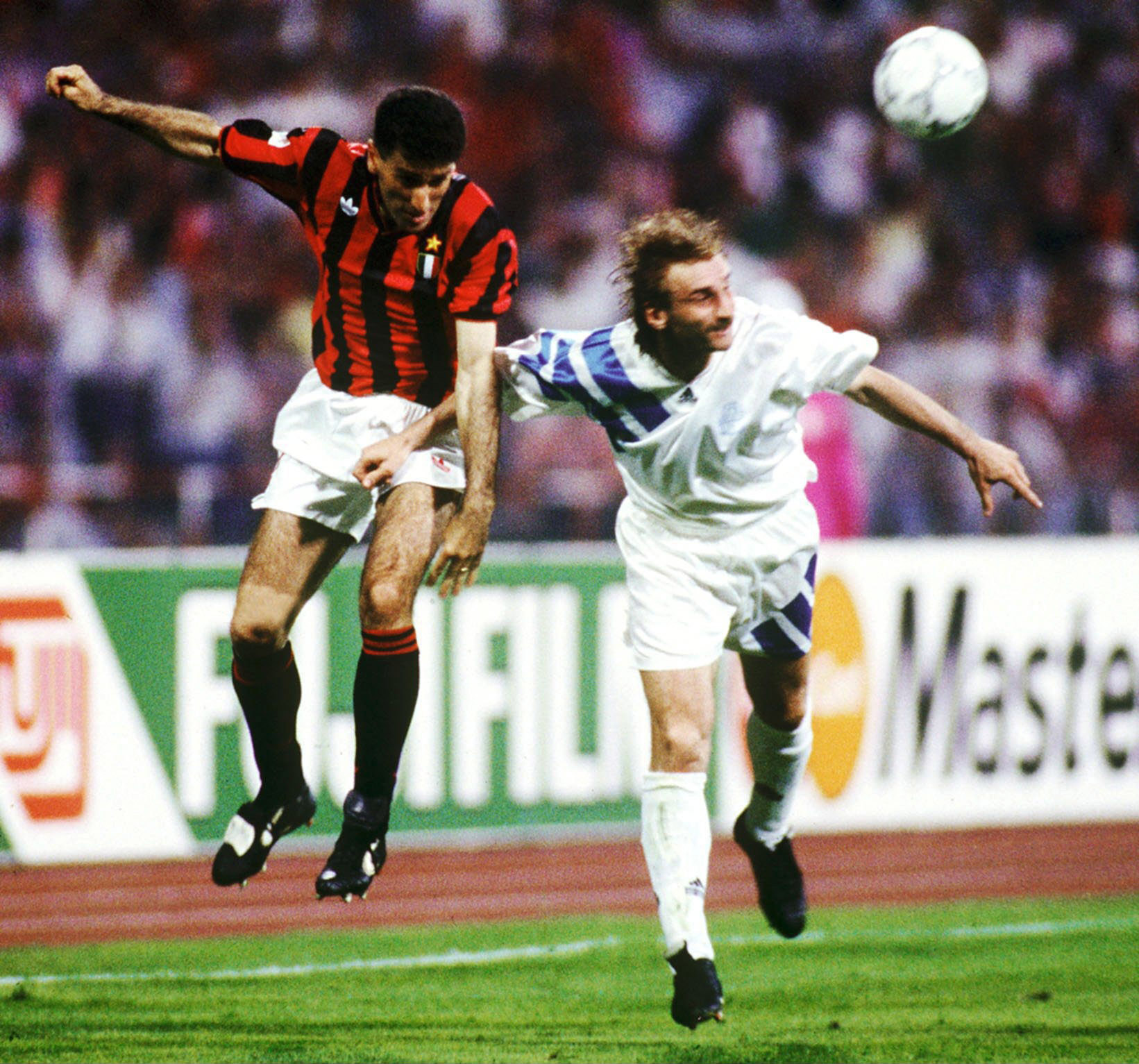 Mauro Tassotti
After making his debut for Lazio in 1978, Mauro joined Milan in 1980 and played for the club for seventeen years; winning five league titles and three Champion's League titles. The Italian defender played 428 matches and managed to score eight goals. He may have started his career at Lazio but spending almost two decades in one club is not to be taken for granted, Mauro Tassotti deserves his place next to the greats in Casa Milan.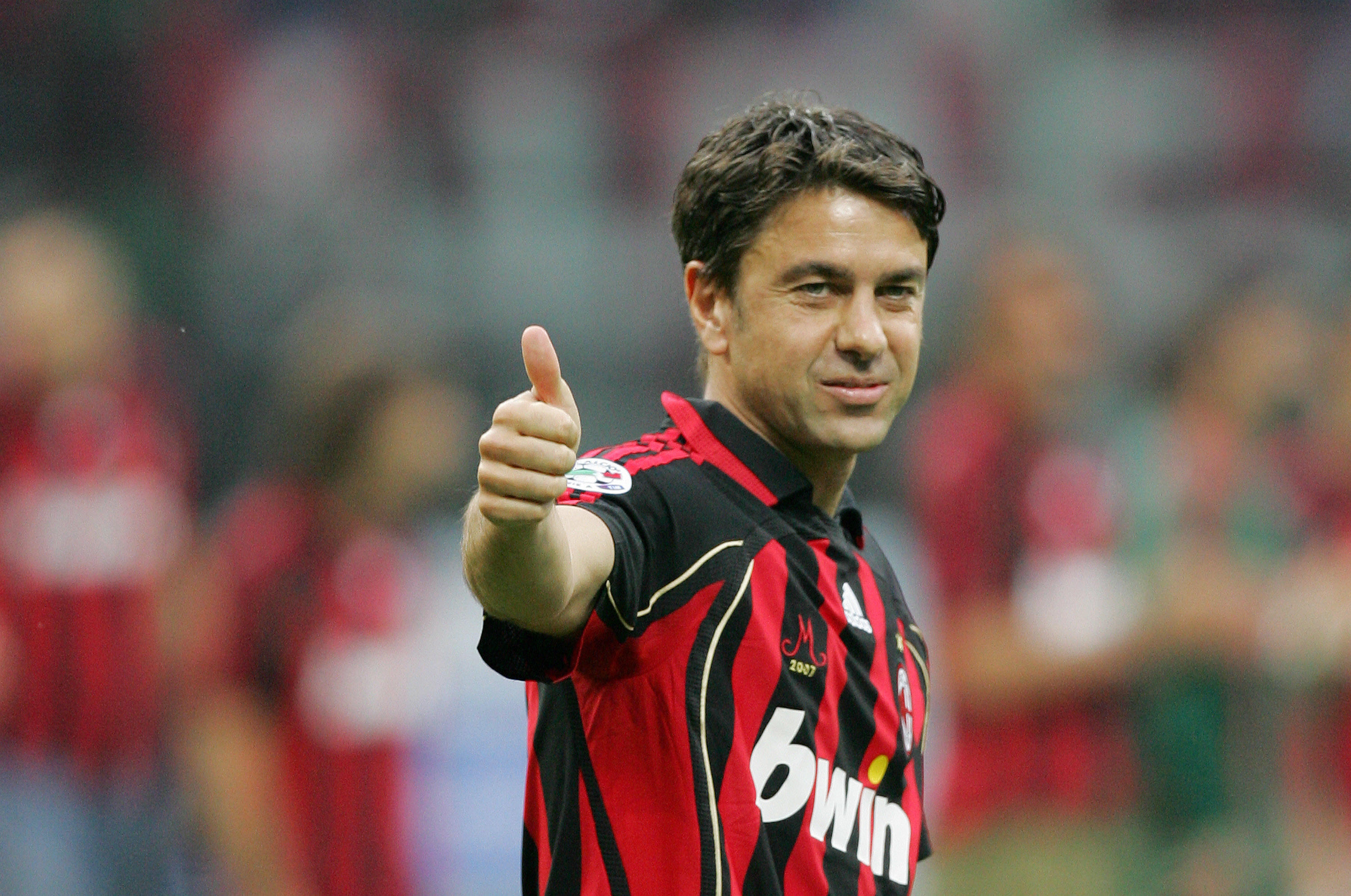 Alessandro Costacurta
After Spending over twenty years at Milan (1986 – 2007), Alessandro 'Billy' Costacurta is without a doubt one of Milan's biggest legends. For many, he is also one of the best center backs to ever set foot on a pitch. Billy has played 649 matches with Milan and has won seven Serie A and five Champion's League titles, scoring three goals in the process.  He also became the oldest footballer to play a Champion's League game in 2006 in Milan's 1-0 loss to AEK Athens at 40 years and 211 days.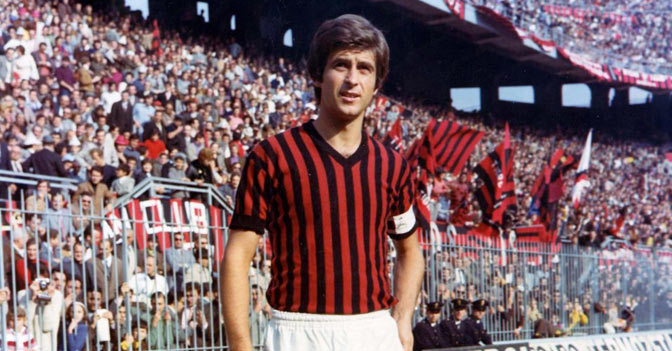 GIANNI RIVERA
Nicknamed 'the golden boy' of Italian football, Gianni Rivera started his career in his hometown team Alessandria in 1959 before joining Milan in 1960. He played 650 games with the Rossoneri, winning three Serie A, four Coppa Italia, two Champion's League titles, two UEFA Cup Winners Cups and one FIFA Club World Cup. Rivera also managed to score 163 goals for Milan.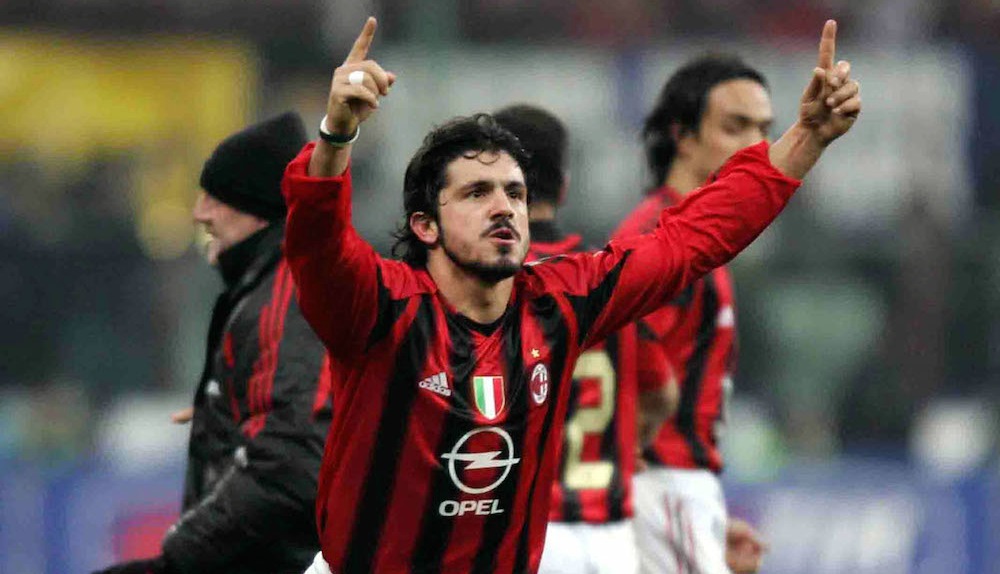 GENNARO GATTUSO
Recently announced as the new manager of the primavera, Gennaro Gattuso's history with Milan started way back in 1999 when he joined the club from Salernitana. Gattuso brought to Milan his desire and passion, showing not just respect and love but also loyalty to the Italian club. Gattuso has won two Serie A, one Coppa Italia, one Supercoppa Italia, two Champion's League titles, one UEFA Supercoppa and one FIFA Club World Cup, which he all won with Milan. Gattuso is the perfect example of loyalty and keeps proving his love for Il Diavolo until today, which makes him one of the biggest icons not just in Milan but in football history.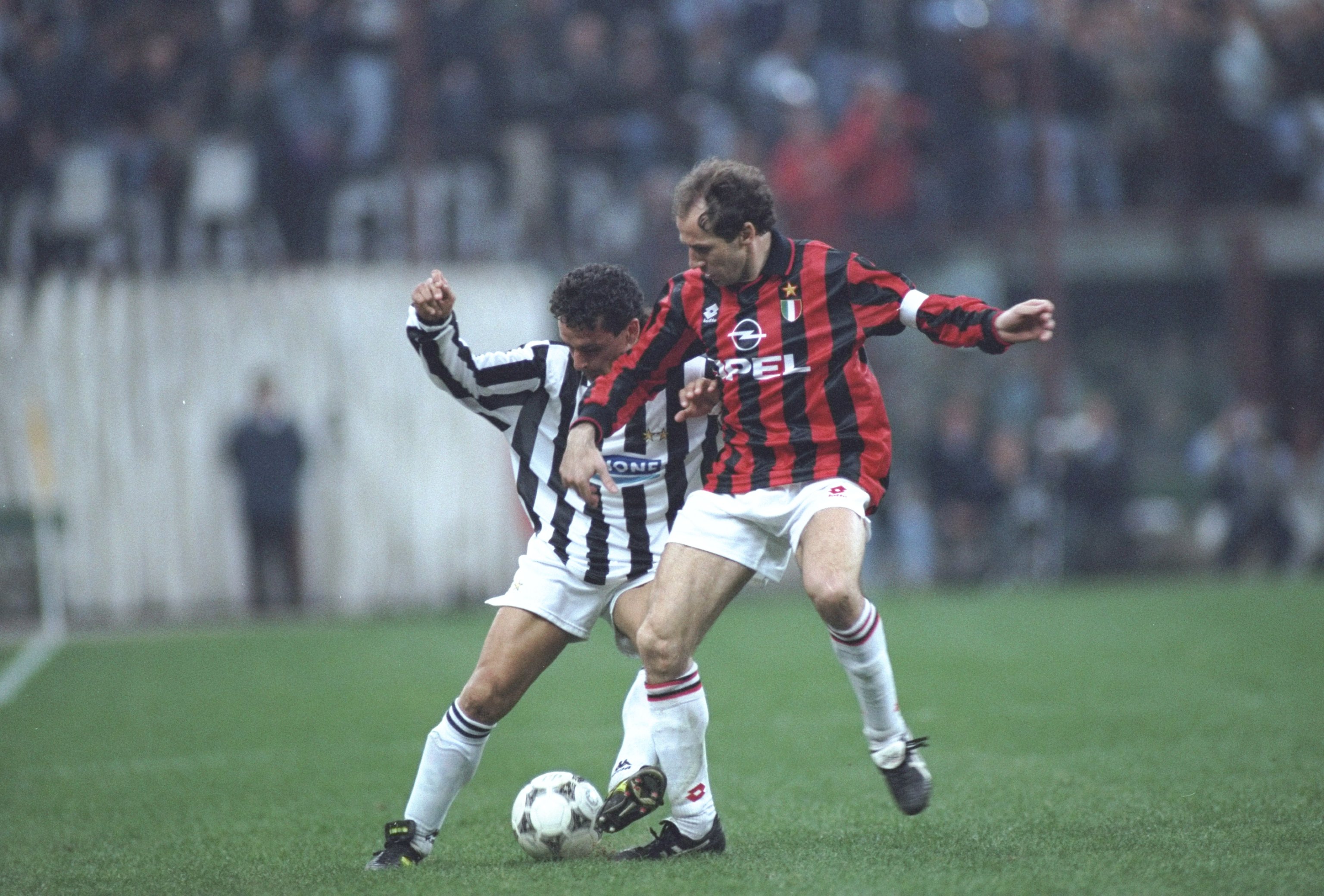 FRANCO BARESI
Undoubtedly one of the greatest defenders of all time, Franco Baresi wrote history with Milan and was part of the 'golden age' in the club's history. Baresi is a pure product of Milan, having played for the Rossoneri his whole life; he still plays a part in the club. He played 697 matches (1977 – 1997) and scored 31 goals, winning six Serie A, four Coppa Italia, four Italian Supercup, two Serie B, three Champion's League titles, two European cups and two international cups in the process. Franco Baresi is so beloved at the club that he owns the only fully retired jersey in Milan's history.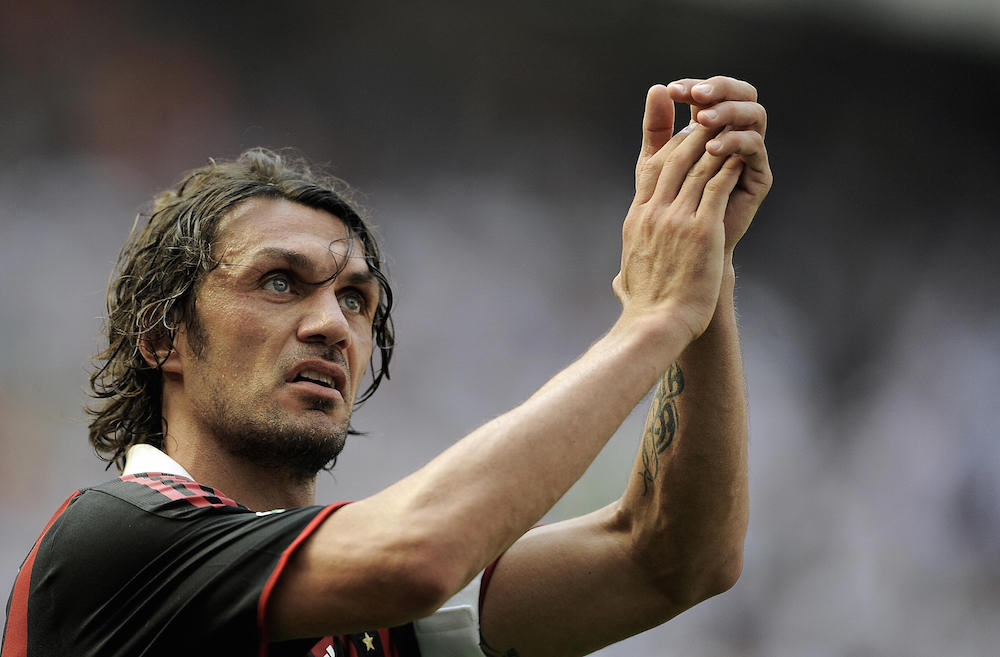 PAOLO MALDINI
Probably the best defender in footballer history, Son of Milan's legend Cesare Maldini, Paolo Maldini was born in Milano, grew up there and has only played for Milan. Maldini made his debut in January 1985 due to an injury crisis inside the team, he was only 16 then but it was the day Paolo started rising to become Milan's biggest legend. He played 902 matches with Milan and managed to score 33 goals, winning seven league titles, one Coppa Italia, five Supercups, five Champion's League titles, five European Supercups and three FIFA Club World Cups.
Paolo Maldini remains not just AC Milan's best player but also the most loyal, his love for the club was never questioned and his passion even less. His jersey was semi-retired; the number 3 will only be worn by his sons if given the opportunity. With his sons Christian and Daniele Maldini following his footsteps at Milan, it is believed his principles and love for the club have not changed even after all these years.