Alejandro Gomez, or "Papu" as he's also called, has been one of, if not the best, of Atalanta's players this season.
Clubs from all around the world have been tracking his development. One of them being AC Milan, who showed their interest last year.
The 28-year-old winger impressed many Calcio viewers, with great skill, pace and passing, along with the number of goals and assist he registered last season (7:9).
AC Milan – among others – enquired about Gomez, but nothing more than that as Papu renewed with Atalanta.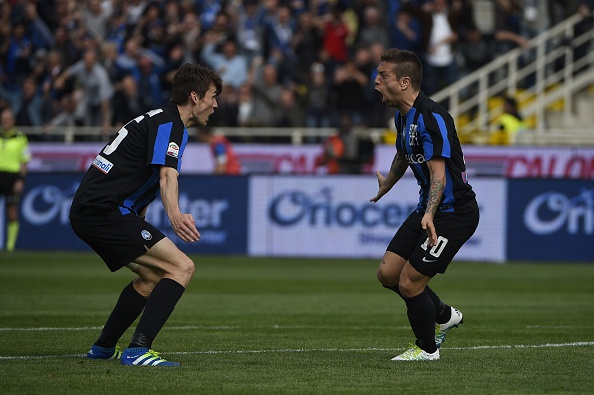 However, with the appointment of Montella, who coached Gomez during his time at Catania, AC Milan have once again turned attentions to the Argentinian. In fact, Montella wanted Gomez back already at Fiorentina.
Though, whether Montella wants Gomez is unclear, as what formation he will use is yet to be determined. 4-3-3, which has been to hottest candidate according to Italian media, is a formation that would fit Gomez' creative playing style.
Badelj, Borja Valero, Mati Fernandez and many more of Montella's former employees have all been linked to AC Milan, now also Alejandro Gomez is on that list.
Source: Isak Möller