The summer is coming and with it returns one of the players close to the exit door at Milan. 
Alessandro Matri will not be redeemed by Lazio at the end of his loan spell and will return to the rossoneri before evaluating his next move.
The 31-year-old's contract with Milan expires in June 2017 and there are no prospects of a renewal so in one way or another, this will be his last summer at Milanello.
Another factor that will be a big influence on his decision is that his companion Federica Nargi, is pregnant and due to give birth in September to their first child and it's her intention to remain in Milan.
Obstacle of the salary
Matri will therefore, seek a club that will allow him to remain close to the family and there are three possible solutions for him.
Atalanta is the first option although a very difficult one as they are already rich in striking talent (Pinilla and Borriello for example). But the arrival of Gasperini could open important doors for Matri. Former club Cagliari, on their return to Serie A, are searching for younger players, but if they fail to reach their objectives, he could return in August.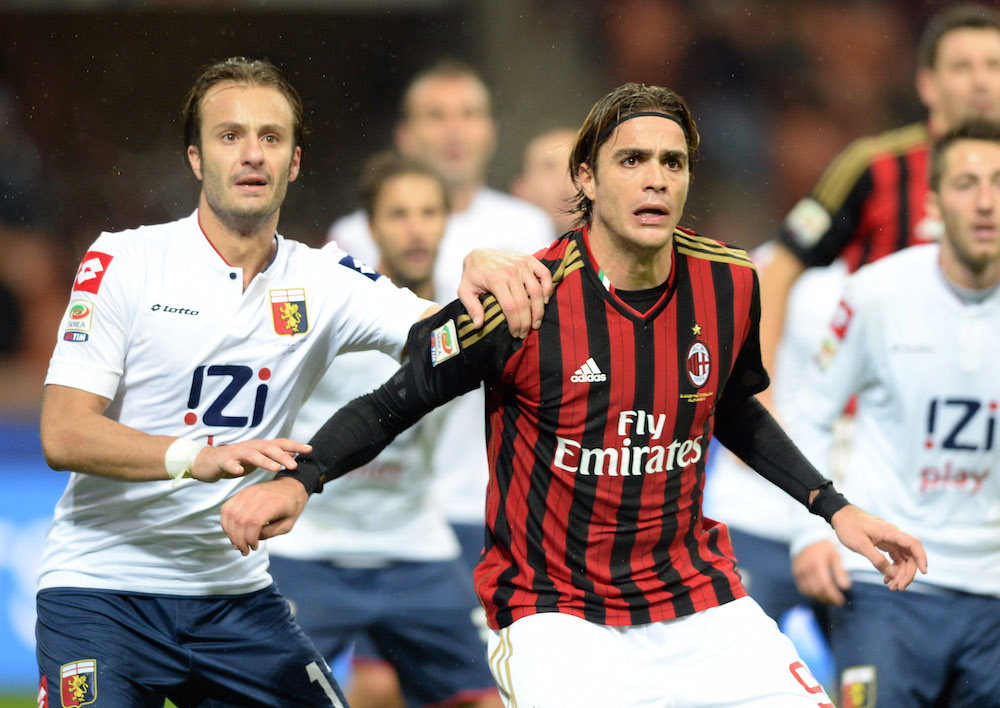 The final solution is a return to Genoa where he had a successful first half of 2014/15; this could be a low-cost option to complete their striking line-up and one which will ultimately see the farewell of Pavoletti.
Matri's current salary is 2.5 million euros net per season and any move away from the San Siro would almost certainly mean that Milan would have to contribute towards his payment if he was to go out on-loan.
Conditions to stay
A farewell remains the favourite bet, but it cannot be excluded that Matri could also remain until the expiry of his contract. This depends on two conditions; the transfer market and who the coach will be next term.
Firstly we must understand how many players Milan have in their attacking department. On paper all the current squad are transferable, but at the moment only Bacca has had a concrete offer. If however, 2-3 players were to leave, the door could remain open for Matri.
Then there is the coach; Berlusconi has confirmed on a number of occasions, if he remains at the helm current boss Cristian Brocchi will stay in post and with him on the bench there will certainly be a chance for Matri.