In the previous edition of our analysis we took a look at the various problems that plague Milan through a timeline of events and even measured Milan's finances and how UEFA now has a vice-like grip over the Rossoneri with regards to Financial Fair Play.
Now, a look at Ralf Rangnick. In the mid-80's Rangnick joined an institution for coaches in Wüttermberg. It was there he met Gross Helmut who go on to be his tactical inspiration and long time collaborator at RB Leipizig.
Both Rangnick and Gross were inspired by the ideas of Ernst Happel and Rinus Michels and their idea of zonal marking and ball-oriented defensive organisation. And then came, Italian legend and pioneer Ariggo Sacchi whose all conquering Milan paved the way for the both these bright minds to lead a tactical revolution.
Except the occasional names of Ottamar Hitzfield and Jupp Heynckes, German coaches were not known for their tactical innovations like their counterparts in Italy or Spain.
At VfB Stuggart, Gross and Rangnick implemented their new found aggressive counter-press, now famously known as the Gegenpress and contributed to the German revolution in football.
They also sparked off a generation of new German coaches such Jürgen Klopp, Tomas Tuchel, Marco Rose, Julian Nagglesman and Ralph Hassenhüttl. So what is the Gegenpress and how does this tactic that helped rise work ? Here is the answer to your questions.
Tactical notes
Preferred formation
Rangnick was one of the very few coaches who adapted to a back four system in the Bundesliga. Until then the German teams were pre-dominantly occupied with a traditional three-man defences.
Rangnick prefers a 4-4-2 or a 4-2-2-2 formation. In his last days as a coach in Leipizg he was also seen using a 3-5-2 and sometimes a 4-3-3 when he was the coach at Hoffenheim. With flexibility in his formations, Rangnick always preferred to have a trequartista behind his two strikers which gave the strikers freedom to press higher during both offensive and defensive phases. The main idea behind Rangnick's tactics is to catch the opposition team disoragnised from their positions.
Defensive phase
Inspired by Arrigo Sacchi's space-oriented and ball-oriented style of defending, Rangnick too uses a high line approach. With this they press the opposition high up the pitch in their own half and once they gain possession of the ball they switch to quick counter attack and try to catch the opposition out of position.
At Hoffenheim – where Rangnick used a 4-3-3 – the 61-year-old forces the central midfielders of the opposition to bring the ball through the centre of the pitch by using wingers to press wide. When the midfielders bring the ball to the centre, they were punched upon by two or three Hoffenheim players.
When opposition uses the wings to advance forward, Rangnick's teams presses aggressively and prevents the players from switching wings or trying to play a ball into the middle of the park by cutting off passing lanes and preying on inaccuracies.
Attacking phase
According to Rangnick's philosophy, the first 10 seconds after winning the ball back is the best time to score a goal. Wingers support the ball winners with deep runners and maximum width.
Rangnick does not believe in playing 10-15 passes to score goals: his attacking play involves quick vertical passes. The two strikers up front provide attacking cover or counter-press when they lose the ball, while the wingers cut inside and act as play makers behind the strikers.
This helps the wing backs to push forward to create space and fire in crosses crosses. The strikers stay central and can easily be put through on goal with diagonal passes or vertical through balls. Since the whole philosophy is based on space orientation and not positioning, it makes the attack very unpredictable.
Weakness of the System
To execute the Gegenpress Rangnick requires players who are fast and physical players. Since it involves high line and aggressive pressing, opposition players with great vision and technical quality can easily pierce the opposition with quick counters.
Due to high intensity nature of the system Rangnick uses, he requires young players since they are able to recover faster between training sessions and last the whole season. Also it is easier to teach the system to younger players who are more eager to learn that to older players.
Infrastructure developments
With his now famous '8 second rule' and '10 second rule', Rangnick trains his players with stopwatches in order to make the them adapt to it as an instinct.
Helmut Gross and Rangnick talk about modern innovations of training the players with the changes that the game has undergone. The latter said: "We train things very dynamically and always from a tactical situation. We do small-sided games, which only take between 30 and 60 seconds. But at a tempo that is often not achieved in the game. All physical accelerations are monitored and evaluated using GPS system."
Another important aspect is the mental preparation. Gross remarked: "The player must perceive, anticipate, analyse and decide quickly, then acting as quickly as possible. The potential in the brain is enormous we cannot even estimate.
"There are researchers who develop special computer games for footballers to advance these thinking skills. All these things are very important to us at RB. We have, among other things, close relationships with universities, of which we learn, but these also from us."
In an interview with Coaches Voice, he explained: "At RB, we work on increasing the memory space and the processing pace. We put players into the Soccerbot, for example – a machine that simulates previous games and allows players to relive key moments of matches.
"It's PlayStation football, but with your feet. The players enjoy it so much we have a hard time getting some of them to stop."
Along with these technological advancements, Ralf was one of the first coaches to use video analysis during his days at Hoffenheim in 2006.
Now Rangnick understands that while tactics and strategy is an intricate part of the game, a human touch is very important. He revealed: "Tactics, fitness and rules are all hugely important, but they're only a means to an end. My job – the job – is to improve players. Players follow you as a manager if they feel that you make them better. That's the greatest, most sincere motivation there is."
He always motivates his players to give the X-factor, something that is beyond the hands of a coach.
Scouting prowess
No description of Rangnick can be complete without a meticulous look at his scouting record and his impressive recruitment.
TSG Hoffenheim
Hoffenheim were a club that was in the 3.Liga, in a town with a population of around 2000. However, Rangnick took them to Bundesliga before leaving the reigns to Julian Naglesmann. His finds at TSG Hoffenheim include Roberto Firminho, Sebastin Rudy and Luis Gustavo.
RB Salzburg
In a league like the Austrian Bundesliga, attracting top talents was difficult. It was when Red Bull Salzburg appointed Rangnick as Technical Director that the club experiences a change.
With Stewart acting as the Chief Scout, they signed Sadio Mané from FC Metz for €4m and Naby Keïta from Istres FC €1.5m. With the success of Keïta and Mané, Salzburg have formed a partnership with former player Frederic Kanoute who runs a scouting company for African talents.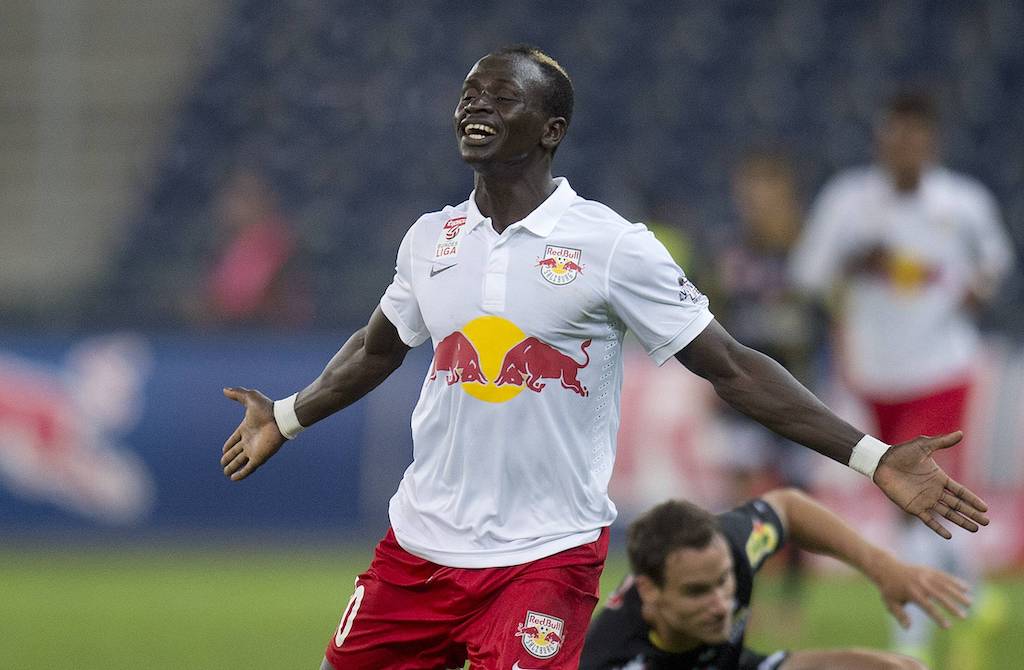 Adding a personal touch, Rangnick and Stewart are said to meet up with the players in Africa and their parents to convince them to join the club. They also have an extensive network in Norway with their latest recruit being Erling Håaland who was sold to Dortmund in the winter. The names of Köita and Szoboszlai are predicted as the next big talents from Salzburg.
Not only is Salzburg an attractive project for players but it has been a stepping stone for coaches as well. Roger Schmidt, Marco Rose and Adi Hutter have all managed the club before taking on bigger assignments in their careers.
RB Leipizg
Having acted as a manager as well as a director in Leipizig, the flagship of the Red Bull group has seen many jewels of Rangnick. Werner, Sabitzer, Upamecano, Poulsen, Forsberg, Konate, Nkunku are all players that RB Leipizig have developed.
That concludes the second part of the three-art series from Rohit Rajeev. To end, here is a video analysis of Leipizig's Gegenpress by Bundesliga themselves.