Rade Krunic was one of the key players for AC Milan in the 4-0 win against Napoli last weekend, playing in a more defensive role than usual. So, what did the Bosnian get right and why was he so important? We take a look. 
The former Empoli man has played in several positions since joining Milan. Apart from a few good performances in the No.10 role, it has always felt like his role isn't perfectly tailored. That was until the Napoli game, anyway.
Playing in a more defensive role, with Ismael Bennacer pushing up instead, Krunic was very successful. Rohit Rajeev has taken a look at the successful performance and has broken it down below…
The defensive role
One of Napoli's main threats was Lobotka. To keep him under control and pinned back, Pioli put Bennacer as the attacking midfielder and Krunic as the defensive one. To facilitate pushing Calabria up, Milan kept a back 3 structure with Krunic to prevent shock counter. He also acted as a safe passing option.

He put in the blocks, covered up loose balls and even won back the ball from Napoli on several occasions which helped Milan keep a good amount of control.
— Rohit Rajeev (@keralista_v2) April 7, 2023
— Rohit Rajeev (@keralista_v2) April 7, 2023
On occasion, Lobotka managed to get past Bennacer and Krunic would then man-mark the Napoli man. He also would help Theo not get 2v1 due to overlap from Di Lorenzo when Politano was on the ball.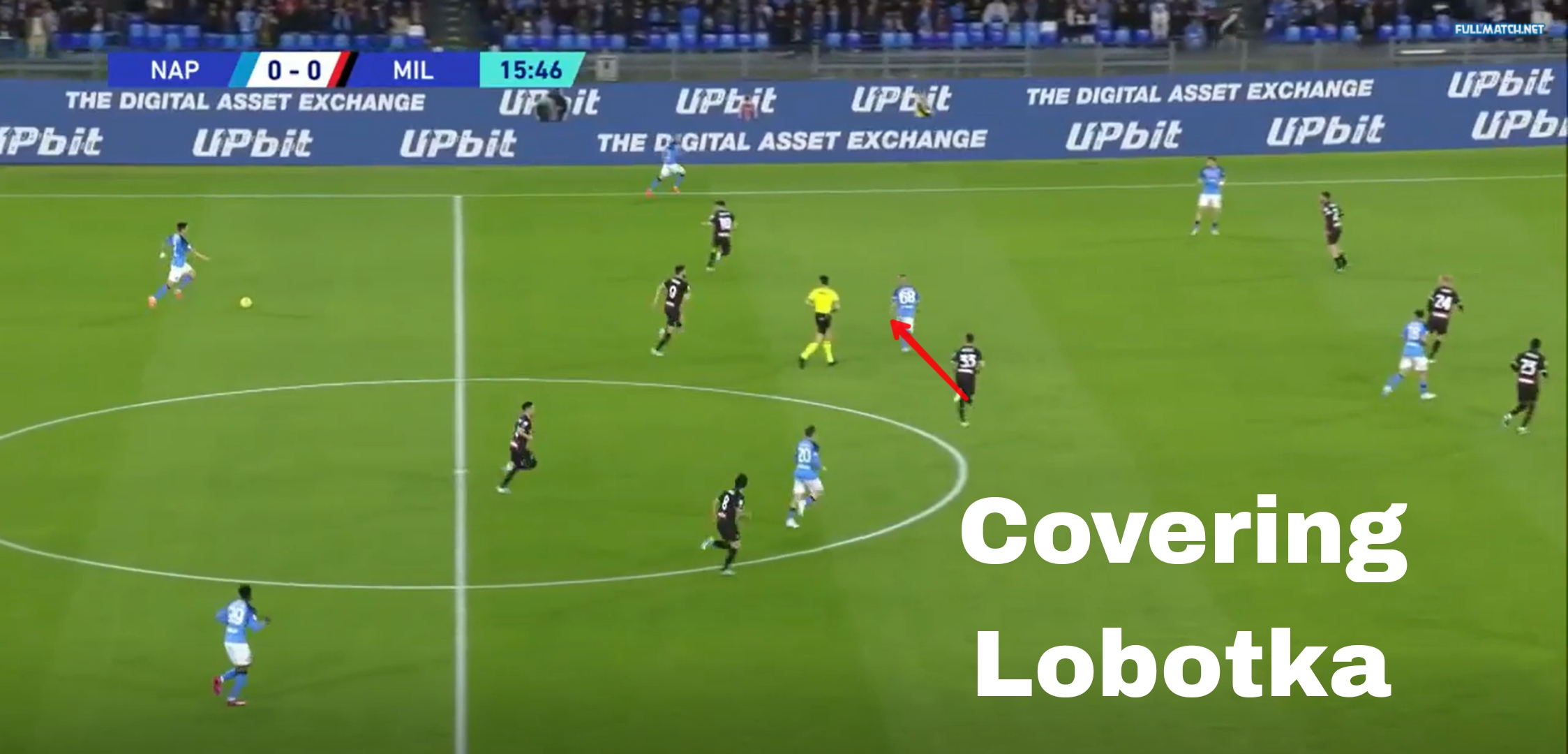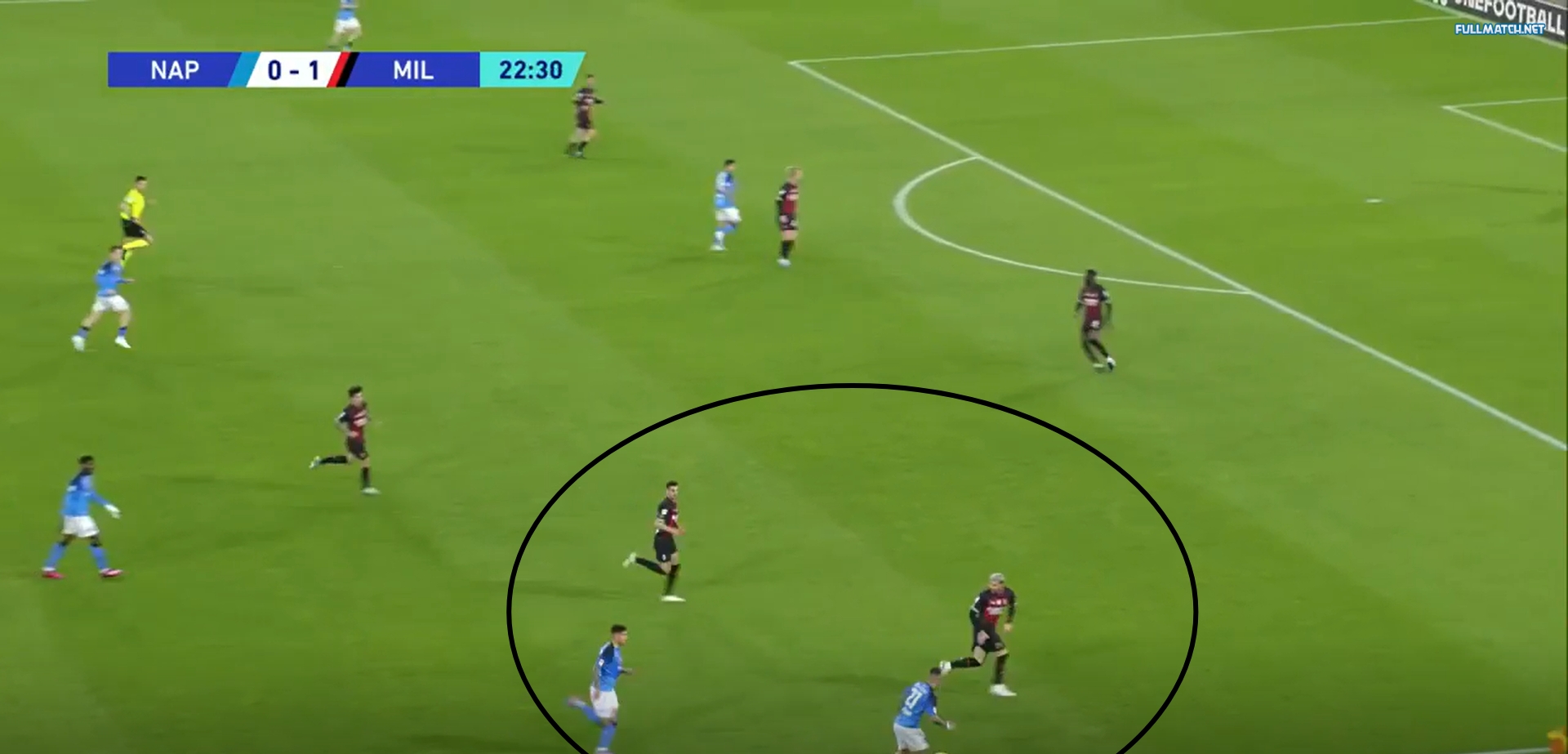 He kept his man to mark, namely Zielinski, on a tight leash all night until his substitution and thus giving him any joy. His work wasn't just defensive, though, but he was also able to break the lines for Milan with some nice passes.
— Rohit Rajeev (@keralista_v2) April 7, 2023
Milan were also able to count on him not losing possession quickly and keeping the ball, circulating it. He tried to play short passes more often, and not attempt tough passes which helped Milan calm down and also keep the ball.
— Rohit Rajeev (@keralista_v2) April 7, 2023
Of course, he's not a complete midfielder. He sometimes can make wayward passes this way (see below) which was almost a lost opportunity.
— Rohit Rajeev (@keralista_v2) April 7, 2023
Conclusion
When asked about Krunic, Pioli said the following: "In the midfield Krunic, who is often unfairly underrated, has incredible tactical skills." Krunic isn't what Milan need when we want to evolve as a team, but he has certainly adapted to the system and really plays for the team.