Carlo Ancelotti has spoken out about Gennaro Gattuso's spell as AC Milan coach so far, claiming he has 'pushed the right buttons'.
The Rossoneri are on a good run of late, winning five of seven in Serie A and trimming the gap to fourth place to eight points.
"He already knows. The old adage 'when it's cold, cover up' is always valid," Ancelotti told La Gazzetta dello Sport.
"The same goes for the fact when we've got the ball, the opposition therefore can't have it. These may seem banal, but they are the fundamental principles of football. And maybe more than that."
Ancelotti compared Gattuso's 4-3-3, claiming it is not dissimilar to the 4-3-2-1 that he deployed.
"Clarence Seedorf and Kaka had different characteristics to Hakan Calhanoglu and Suso, but the desire to bolster the midfield and leave a man upfront to battle with the opposition defenders is still there.
"The midfielders running from deep make the difference. Did you see Jack Bonaventura against Samp? Perfect run into the box to meet the cross from the right! And how hard Davide Calabria runs!
"Rino pushed the right buttons. Lucas Biglia couldn't have become a flop overnight after doing so well at Lazio. Rino motivated him, gave suggestions, and now you can see it worked. At the back, Leonardo Bonucci and Alessio Romagnoli move in sync. This Milan conceded very few goals because it's a solid block where everyone helps out.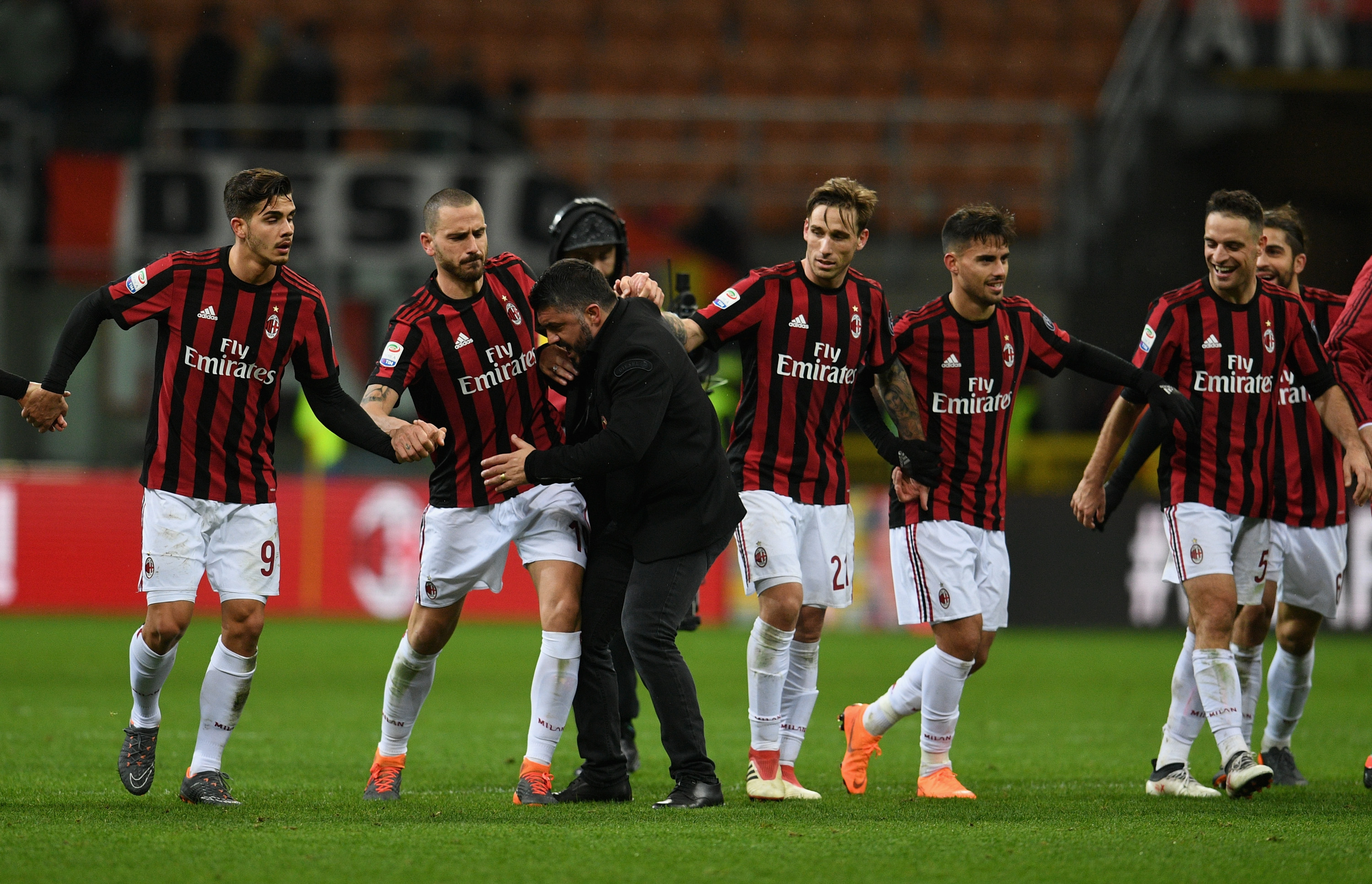 "Gattuso's behaviour on the touchline is just his way of living the football. If he was a foreign Coach, they'd say he was a character. In football, substance is the only thing that counts. Rino revived Milan, giving it a style and an identity. I am happy for him and all the Rossoneri fans – which includes me.
"Knowing Rino, he is always seeking perfection. So many times he'd shout at Seedorf, Kaka or Pippo Inzaghi on the pitch! He would always lead the pressing. Believe me, Rino takes nothing for granted.
"Milan can reach the Champions League if they keep up this tempo, but we mustn't put too much pressure on him. He'd need those in front to slow down and be ready in case Roma, Lazio or Inter had difficulties. Seeing where they started from, being here even talking about the Champions League is already a great result.
"Finishing ahead of Inter would be a massive achievement, but at this moment they are struggling so badly that I fear Milan need to chase down Roma or Lazio for a top four finish."
Ancelotti then sent a message to Gattuso, describing him as 'like a brother'.
"He's like a brother to me, so we speak often anyway. We shared so much. I say, from the bottom of my heart, that his success also feels like mine.
"I tell him: accept the praise coming your way, but forget it quickly. And remember that those who compliment you today are ready to criticise tomorrow."