"My aunt owned a farm, and as a kid I stopped to watch the cockerels…"
Believe it or not, this is only half the story behind Andrea Belotti's nickname, Il Gallo (the cockerel). Having spotted Belotti poultry-watching, one of his friends fashioned the celebration that the Torino striker is known for. The friend's surname? Gallo!
Torino invested heavily in the striker last year, spending €7.5 million to bring him over from Palermo, where he had never started, but always brought on (it's true, 38 times out of 38!).
At the time, it looked like the Granata had spent too much for Paulo Dybala's replacement, while Maurizio Zamparini claimed that he needed the money to balance the books.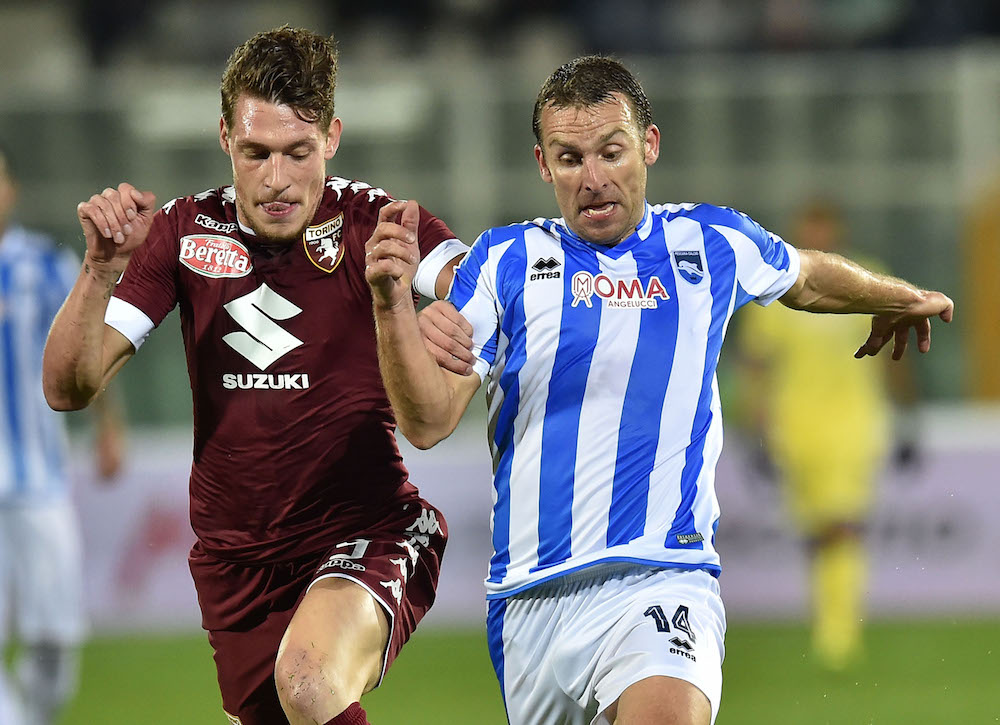 Now, it's the Rosanero's owner who is the loser, as Andrea Belotti has taken off in earnest, as has the reputation of Torino director of sport Gianluca Petrachi, and owner Urbano Cairo.
Often compared to Christian Vieri, Belotti's origins were far from glorious. Having been brought into Atalanta's academy, he ended up being discared and picked up by rivals Albinoleffe, who have always made a living doing just that.
Initially, AlbinoLeffe didn't really believe all that much in Belotti, so much so that his father had to support him early on, as the 22-year-old was even deployed as a midfielder.
Eventually, however, the arrival of a certain Emiliano Mondonico turned things around for him, enough to attract the interest of Palermo.
Even then, the Rosanero weren't completely convinced, and Belotti offered to fork out the €500k difference between Palermo's offer and Atalanta's demands.
Now, the former fringe talent is seen by some as Roberto Boninsegna's heir, others as Gianluca Vialli's. Scoring every 58 minutes, Il Gallo stil dreams of emulating former hero Andriy Shevchenko at his childhood club: Milan.
Will it ever happen? We must wait and see.