Every team has a poster boy who can do no wrong. These players are usually the ones being mentioned on every headline pertaining the team they represent. Players like Paul Pogba and Mauro Icardi perfectly fit this mold. For them, it has even reached the point that their personal lives are critiqued and probed into by adoring fans.
But what about those who do the dirty work? The diehard players who fight and scrap for every ball, the players who run tirelessly for 90 minutes and beyond. Players like them never really get the credit they duly deserve.
Milan's underrated gem is none other than Andera Poli, the 26 year old workhorse from Veneto, Italy. While he is not a household name by any means, Poli is admired by many coaches and pundits who follow Serie A closely.
Poli was not blessed with an immense level of skill but is quite capable of beating his man when necessary. Another upside to his game is his ability to keep it simple and follow instructions; Poli's ability to play numerous roles makes him the perfect jack of all trades and utility man.
Poli has been deployed at almost any role imaginable. In fact, in his best seasons with Sampdoria, he played as a trequartista and a central midfielder. His fine performances that season even lead to a call up for the Azzurri.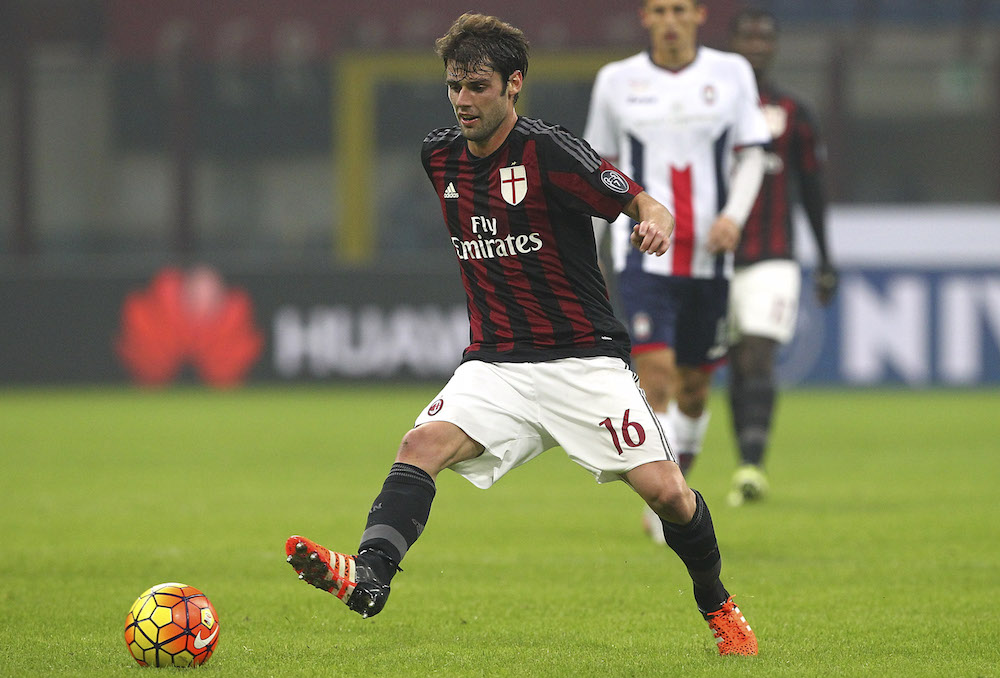 Poli does have some flaws to his game, mainly his composure in front of goal: he has only scored three goals for the Rossoneri in his 76 appearances for them. Poli has only scored 11 goals in his entire professional career since debuting for Treviso in Serie B in 2006, a trait in which needs much improvement on his behalf.
Interestingly, the hard tackling midfielder has an astonishingly low card accumulation. This past season, he was only issued one booking in his 24 games, a very impressive statistic when considering his gritty and tenacious style of play.
With the arrival of Vincenzo Montella, Poli has the chance to make an impression on his new boss, despite the fact that his style does not align with Milan's new possession based approach. Under Montella, Poli's work rate and determination would surely be rewarded with ample game time once his industrial attributes are needed on the pitch.
One fact that Rossoneri need to consider is that former Milan coach Massimiliano Allegri and Napoli tactician Maurizio Sarri are both keen admires of Andera Poli's determined style, and rumors of both Napoli and Juventus being interested in the 26 year old have surfaced every once in a while.
Poli may not be a game changer, but his attributes are a rarity in the modern midfielder. Hopefully Milan does not allow the lure of prying eyes to separate them from their underrated midfield gem.