AC Milan's mercato came to a close with one more signing on deadline day as Ante Rebic arrived from Eintracht Frankfurt.
Reports emerged on the penultimate day of the transfer window via our mercato expert Vito Angele an agreement had been struck between the Rossoneri and their Bundesliga counterparts.
Andre Silva has moved to Eintracht in what is essentially a two-year loan swap, and il Corriere della Sera (via MilanNews.it) revealed that the option to buy for both is set at €25m.
Rebic is no stranger to Serie A, having spent five years at Fiorentina in total – albeit most of it on loan – but what can Milan fans expect from the latest recruit?
Back story
Rebic was born in Split, Croatia back on September 21 1993, and began his youth career playing for village side Vinjani aged just nine.
He spent six years there from 2002 to 2008 before making the step up from amateur level to nearby third division side NK Imotski.
After two years in Imotski he made the move back home to his place of birth, joining then first division side in RNK Split after he impressed them during a youth tournament in Italy.
And RNK is where his big break arrived; aged just 17 Rebic made his debut for the team simply know as Crveni (The Reds), coming off the bench to net a late equaliser against powerhouses Dinamo Zagreb in the final game of the 2010-11 season.
Over the next two seasons with RNK he saw his opportunities gradually increase, making 20 appearances in the 2011-12 season – amassing five goals and an assists.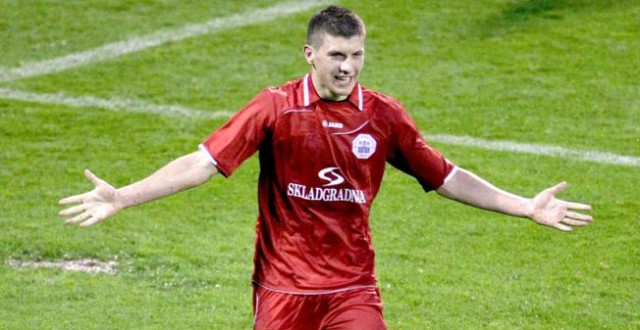 By this point he was on the Croatian national team radar, making his first appearance for their U18 side before progressing up through the ranks over the next two years.
It was the season after that when – at the age of 18 – Rebic's potential really began to show, as he racked up 10 goals and four assists in 29 league appearances.
That earned him a move to Fiorentina in the summer of 2013, where he signed a five-year deal for an undisclosed fee believed to be just under €5million (as per transfermarkt).
On 31 July 2013, Rebic was called up for the first time to the senior national side, and he scored on his debut after coming on as a substitute duringa 3–2 win over Liechtenstein.
He made his debut for La Viola in the September but was sidelined after sustaining an injury in that game, and he scored his first goal for the Tuscan club on 8 January 2014 in the Coppa Italia.
Rebic's first Serie A goals for the club came in the last month of the season as he netted in a 2-2 home draw against Torino, but in truth it was a frustrating first campaign in Florence.
In August 2014 he subsequently joined RB Leipzig on a season-long loan deal, with the German side in the 2. Bundesliga at that point as they continued their stratospheric rise up the footballing pyramid.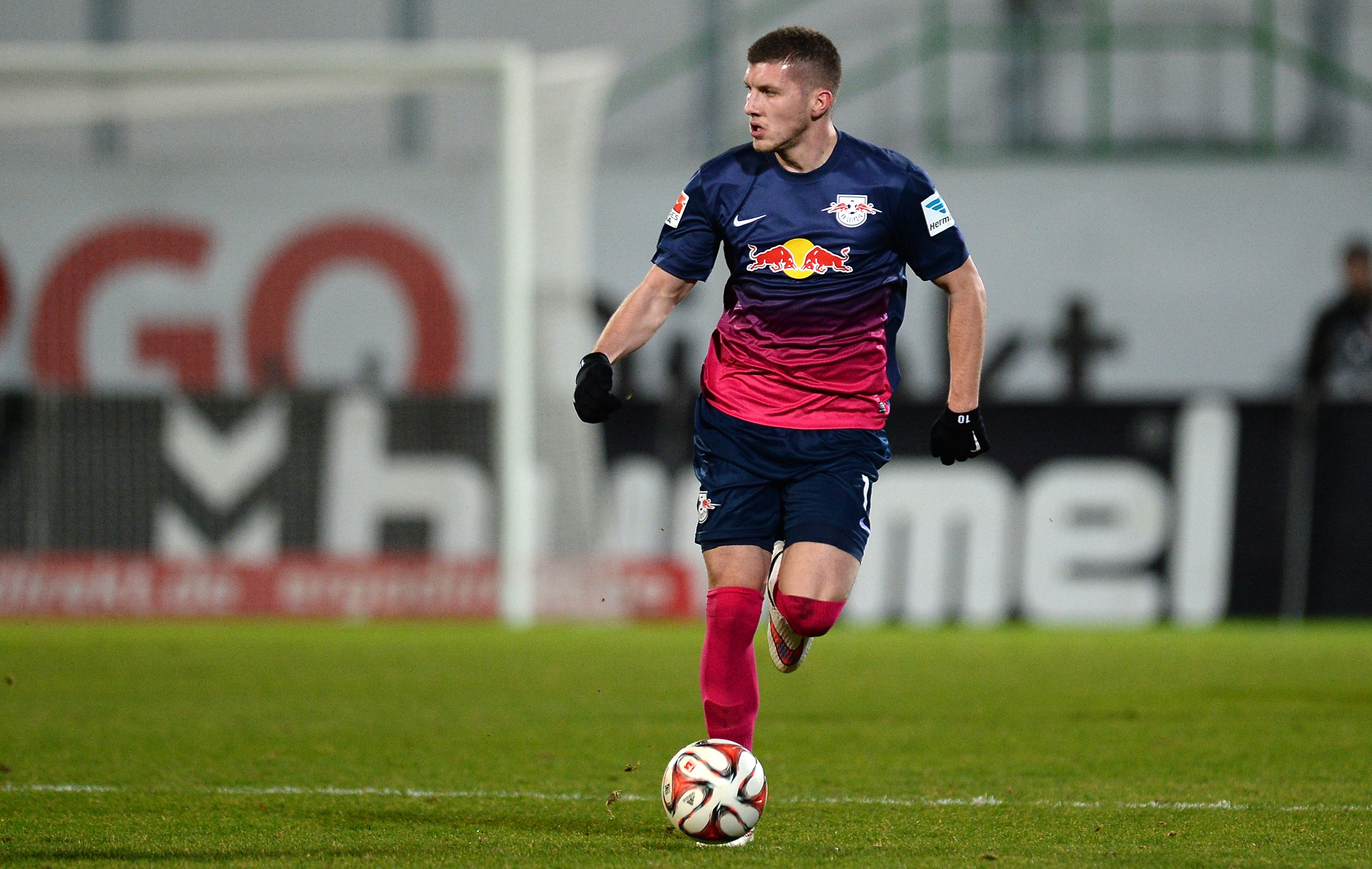 He made just 10 appearances in the league for Leipzig and returned to Fiorentina for the 2015-16 when, after making just six appearances that season, he was loaned to Hellas Verona.
The struggles continued for the then 21-year-old as he failed to score in nine appearances, and Hellas found themselves relegated to Serie B. 
On 11 July 2016, Rebic was handed a fresh start in Germany as he completed a move to Eintracht Frankfurt on a one-year loan, but suffered an instant setback as he had to recover from mononucleosis.
Following a season in which he racked up two goals and two assists in the league, he re-joined Eintracht on a one-year loan – this time with an option to buy.
He jumped at the chance for a clean slate, amassing nine goals and three assists in all competitions that season, with his most important contribution undoubtedly being his brace in the 2018 DFB-Pokal Final.
Eintracht recorded a shock a 3–1 victory against Bayern Munich, denying them a double and giving his club their first cup since 1988.
It was therefore no surprise to see Frankfurt exercise their option to purchase Rebic permanently for €2m, and he followed up his debut with the Eagles by contributing nine goals and eight assists in 28 appearances in 2017-18 (all competitions).
Hard-working, creative and lethal.

This is Ante Rebic 🦅🇭🇷 pic.twitter.com/KZVkqZfFac

— Bundesliga English (@Bundesliga_EN) July 20, 2018
Last season Rebic continued his development even more after signing a new deal in August 2018 amid reported interest from Manchester United, Tottenham Hotspur and Bayern Munich .
In 38 appearances across three competitions (Bundesliga, DFB-Pokal and Europa League), Rebic totalled 10 goals and six assists in 2018-19.
He has already made a major contribution in 2019-20 before swapping the Commerzbank-Arena for San Siro; that being a hat-trick against Waldhof Mannheim in the first round of the cup back on August 11.
Seventeen years after his journey began at Vinjani, Rebic has now found himself in Milano.
Playing style
Rebic has been deployed for the most part on both the left side of Zlatko Dalic's 4-2-3-1 formation with the Croatian national team, plus a combination of left winger and attacking midfielder under Niko Kovac and Adi Hutter at Frankfurt.
The 6ft1 Croatian forward has a number of strengths, the vast majority of which come from the power generated by his physical attributes.
For starters, Rebic is frightening when he gets isolated against opposing defenders. He has the control to be able to take the ball forward with power, and uses bursts of pace to breach the line and either get in behind or look to create for his team-mates.
Rebic, interestingly, is the opposite to Suso in the sense that he is right-footed but has often played out on the left side of the field, something which allows him to have the double threat of either beating his man or cutting inside to shoot.
Something which is encouraging given head coach Marco Giampaolo's philosophy is that Rebic is fantastic as a link up player, often dropping deep to take passes and provide and option to the midfielders or the full-backs.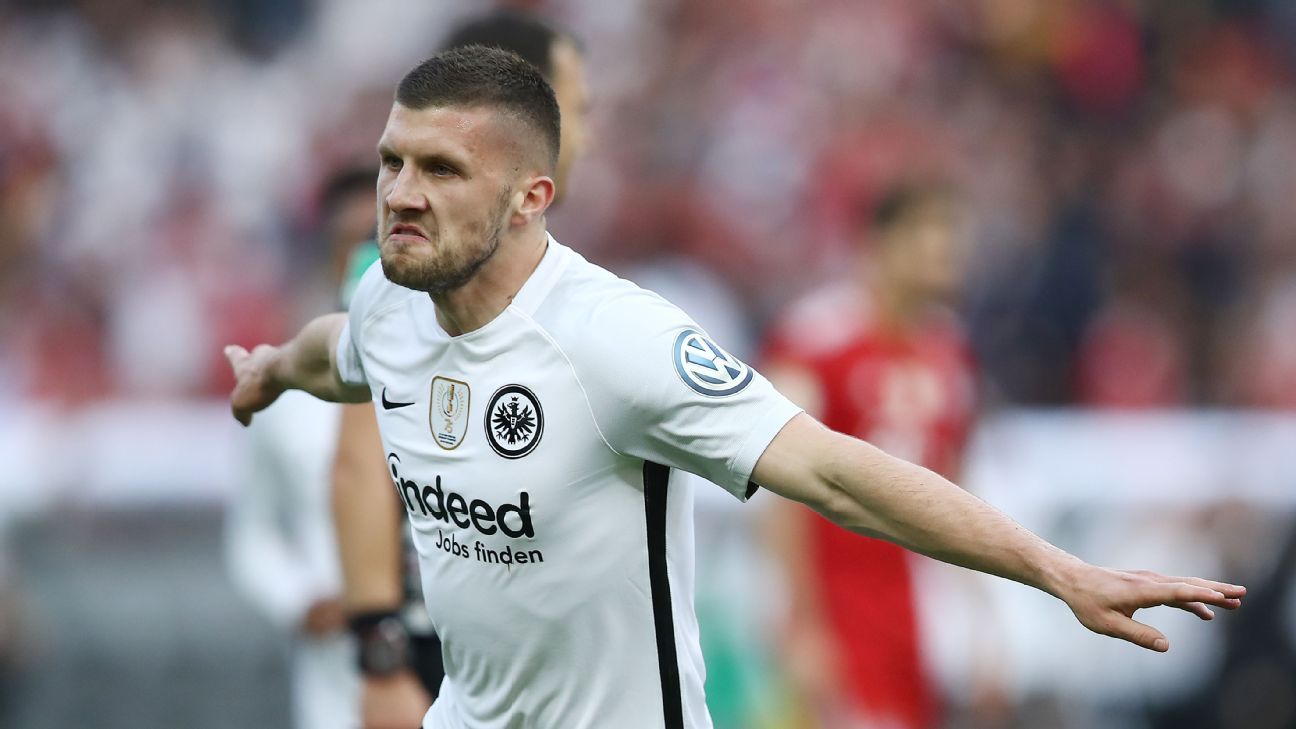 From there, he can either turn sharply and use his aforementioned speed and physicality to carry the ball (sometimes 30-40 yards) upfield, or he can look for the centre-forward or any other onrushing team-mates.
Perhaps one of the biggest upsides to Rebic is his mentality. Often described as a battler and a fighter, the 25-year-old is not one who would be labelled a 'luxury player'.
Simply put, Rebic is a player who cannot be kept out of games. His technique may not always be the most pleasing on the eye, but on the face of things he will certainly offer more to overall play than Samu Castillejo, for example.
Rebic was part of a fearsome, hard-working trio that was established at Eintracht; the other two being Luka Jovic and Sebastien Haller – both of whom also moved on the pastures new.
In terms of weaknesses that he can work on, is has been noted that Rebic occasionally gives up possession too easily, either with a stray pass or shot.
In addition, his decision making ability is something that could also use some work as he often chooses the selfish option rather than passing to a team-mate in a better position.
The accuracy of his shooting, passing and crossing have also been criticised, while his willingness to track back into the midfield where necessary has is not something which is constantly on display.
Still, if Milan were buying a player with his skill set that was considered the finished article, he would not be available on the type of deal in which he has arrived at San Siro.
🎙️ @GelsonFernandes discusses the importance of teammate Ante #Rebic at @eintracht_eng 🦅 pic.twitter.com/eAEWUazr8k

— Bundesliga English (@Bundesliga_EN) September 24, 2018
Brian, an Eintracht fan from America, told us the following on Rebic: "Rebic is a great player.
"His first touch can be off in matches, and he can lose the ball, but if you give him a moment he can make memories forever. He has a great shot."
Avid Bundesliga watcher Kevin McGuinness added: "Rebic is strong, has good stamina, is determined and did link up really well with Haller and Jović.
"But he is a bit of a donkey! His first touch is not great and he's also inconsistent."
Statistical comparison
There are a number of players in the current Milan squad who Rebic could be compared with, such as Hakan Calhanoglu, Lucas Paqueta or Giacomo Bonaventura.
However, given that he will likely take Samu Castillejo's place in the current XI as either a support striker or playing in behind, that seems the most natural point of comparison.
When looking at their respective campaigns for the 2018-19 season (in the league), it is important to note that Rebic did play over 900 more minutes, meaning per 90 metrics will be used for the majority.
The Croatian did have over double the amount of goals (9 to 4) and double the assists (4 to 2), while he also averaged more shots per game (2.2 to 1) and more aerial duels won (1.3 to 0.4).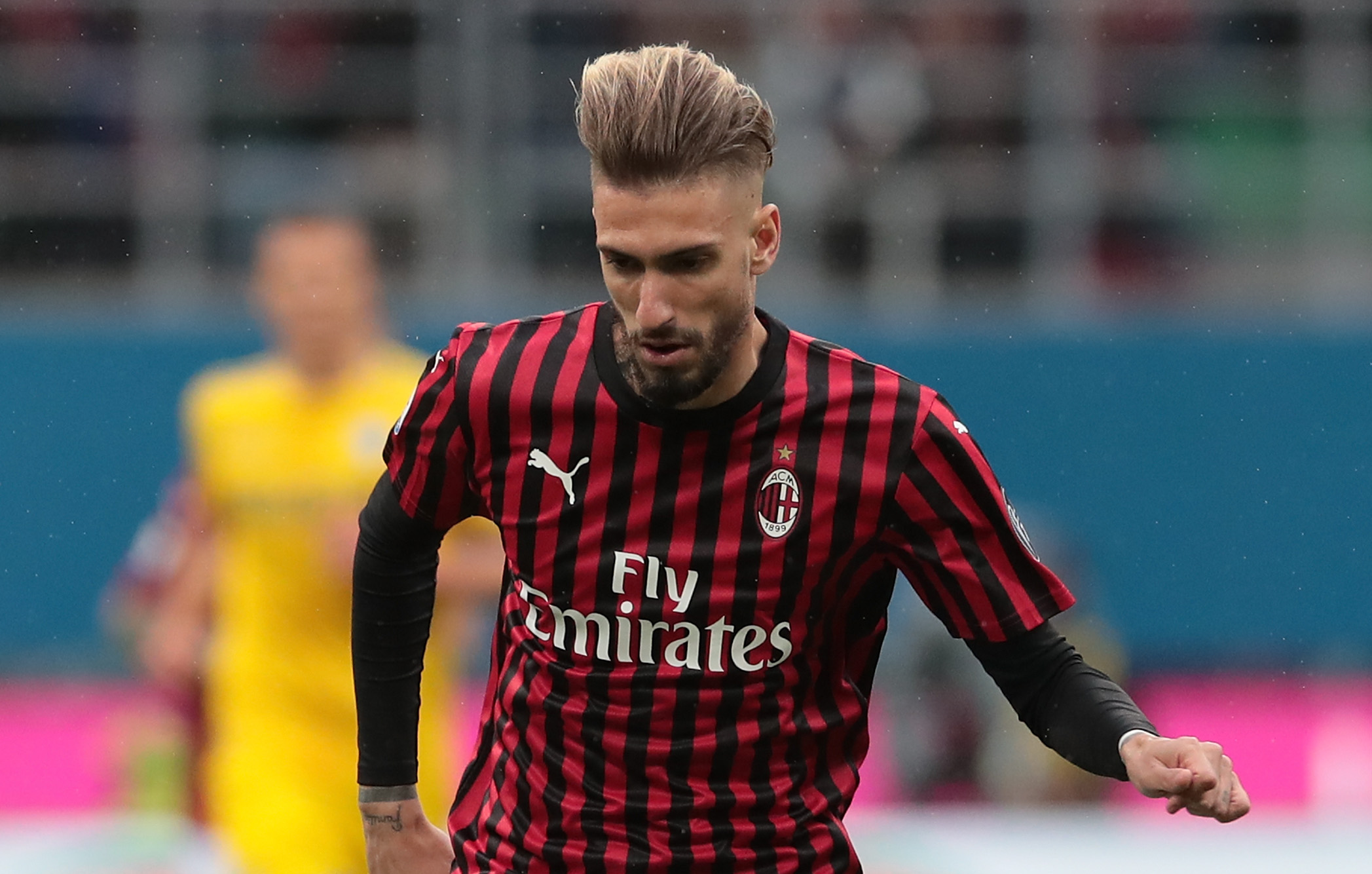 However, Castillejo had a comfortably higher pass completion rate, registering 86.7% in comparison to Rebic's dismal 56.9%.
The Spaniard was also dispossessed less (0.9 to 2.7) and had far fewer 'bad touches' (again 0.9 to 2.7), while they were both fouled on average 0.8 times per game.
Rebic has the advantage in other attacking areas though, as he had more key passes (1.2 to 0.6), average passes (17.7 to 13.9) and completed dribbles (1.7 to 0.6).
The former Fiorentina man recorded more tackles on average (0.8 to 0.5), but Castillejo had more clearances (0.3 to 0.1) and committed less fouls (0.9 to 1.7). Rebic, though, was dribbled past less (0.3 to 0.7).
Finally, WhoScored.com – from where all the stats were taken – has Rebic's average match rating as 6.89, which is substantially higher than Castillejo's 6.46 registered in Serie A last season.
Deal or no deal?
The easy thing to do when assessing the deal for Rebic is to compare him to the other targets that the club were linked with towards the end of the window.
Sure, the 25-year-old might not be as flashy or as technical as the likes of Memphis Depay, Everton Soares or Angel Correa, but he brings a different set of strengths which are arguably as valuable if not more.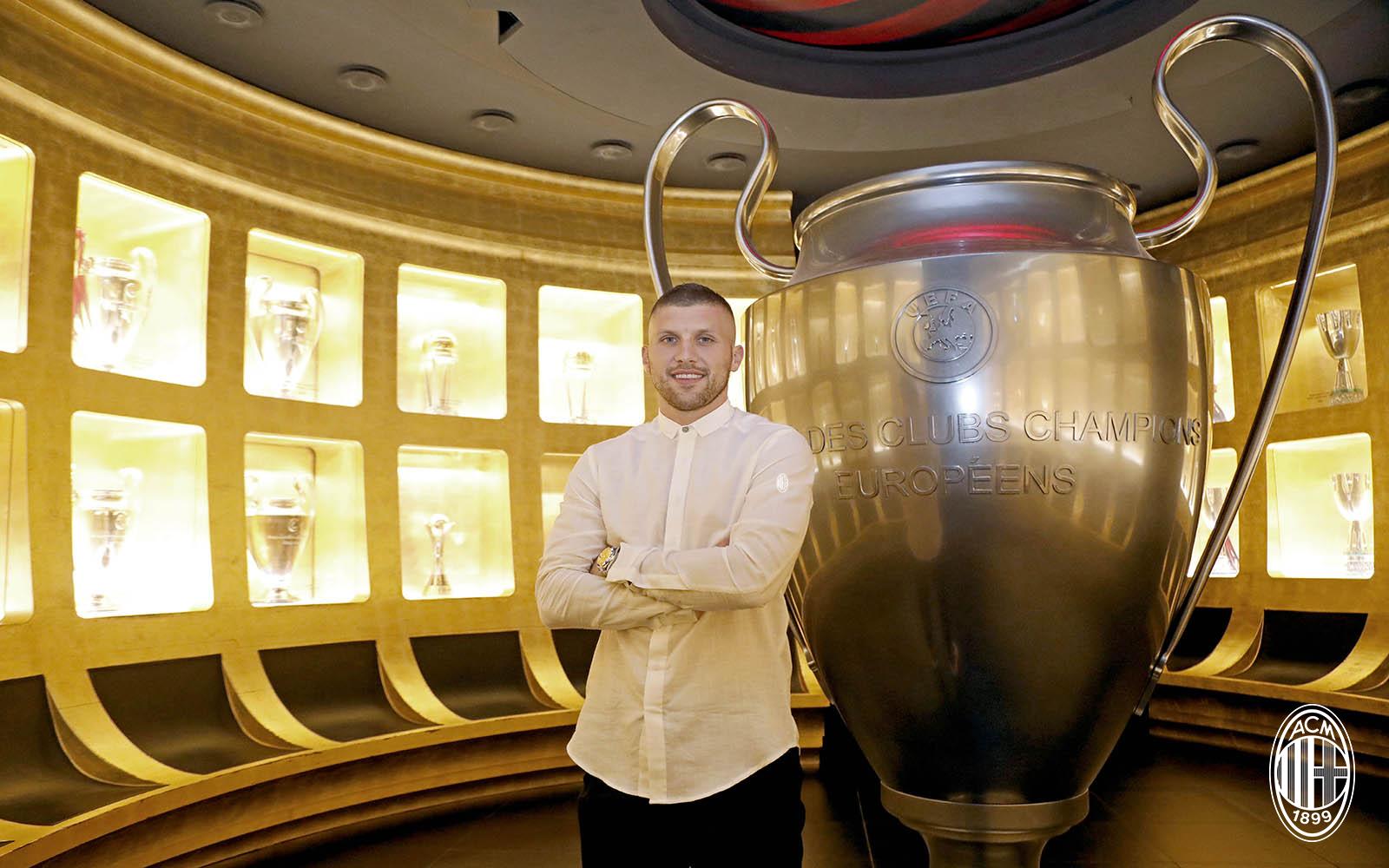 His versatility and ability to adapt to a number of different roles, coupled with his mentality, suggests that Rebic is a player who Marco Giampaolo will be very happy to have at his disposal.
The terms of the deal cannot be ignored either; this is far from the financial commitment that signing one of the other targets would have entailed, and makes perfect sense when considering Andre Silva's departure. 
There is no doubt that Rebic will both inspire and frustrate during his time at Milan over the next two years due to his raw nature.
We just have to hope that the former outweighs the latter, and if so it can be considered a steal.
Transfer rating: 7/10
---
READ MORE: Keep up to date with all the latest Milan mercato news