The son of Bernard Arnault has denied rumours that an agreement has been reached between the Louis Vuitton group and Elliott Management over the purchase of AC Milan.
Journalist Luca Serafini reported on Sunday night that an agreement has been reached between Elliott and the LVMH over the sale of the Rossoneri.
He added that the deal will be ratified once there is approval on the new stadium project, which lined up with recent reports from La Repubblica which stated that that Arnault has tabled a €975m bid to buy Milan.
However, denials arrived from an LVMH spokesperson regarding that report, and now more denials have come via Instagram from Bernard Arnault's son, Antoine.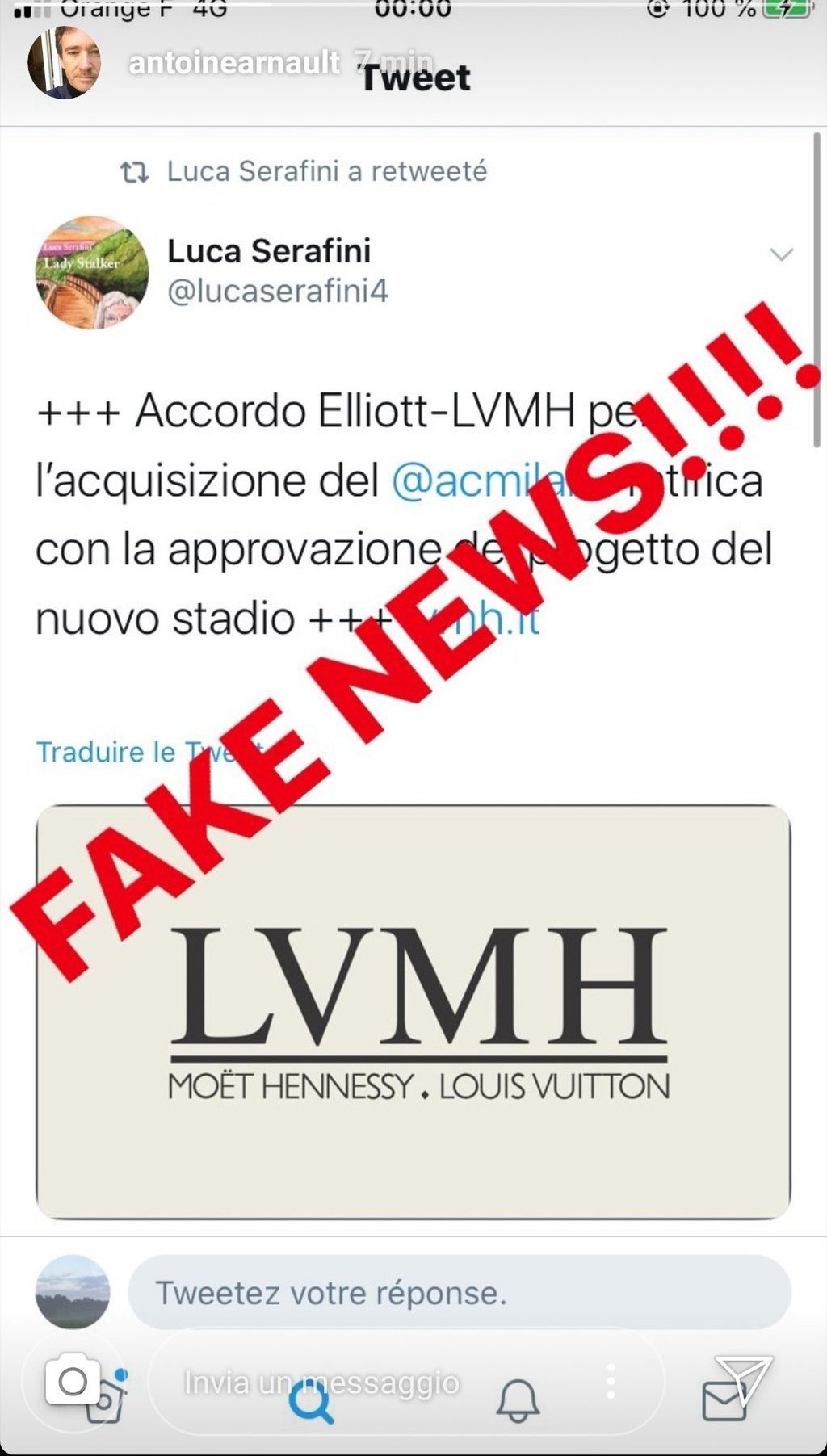 Despite this, another source in Louis Girardi maintains his stance that an agreement has been signed between the two parties regarding a potential takeover.
He goes one further by stating that the reason Arnault Jr. has denied the news is because of the stock market and the impact that such leaked information would have on the club's shares.
È per la borsa che arrivano le smentite

— Louis Girardi®️ (@LGWsport) January 12, 2020